Best selling ranking of Hokkaido food and souvenirs at Hokkaido Dosanko Plaza Yurakucho store: What are the local delicacies unique to antenna shops?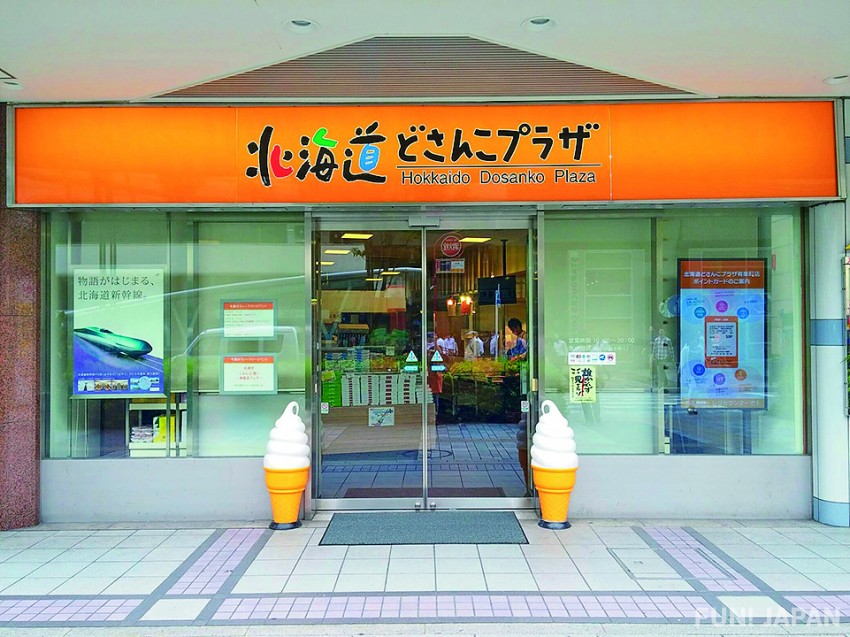 There are 47 prefectures in Japan, but in most cases, only a handful of prefectures can be visited in a single trip. Yet still, they tend to be biased towards suburban areas where transportation is more efficiently. If you want to enjoy souvenirs and gourmet food from cities in other regions while sightseeing in Tokyo, the local products shops in the city will surely fulfill such a luxurious wish!

This time, we asked Takashima-san, deputy manager of the Hokkaido Dosanko Plaza Yurakucho store, which is just a minute's walk from Yurakucho Station, to introduce us to the charms of the local product store and the best-selling products!
The charm of the local product store: You can easily buy local ingredients, seasonings, and beverages from other prefectures even in the Tokyo Metropolitan area!?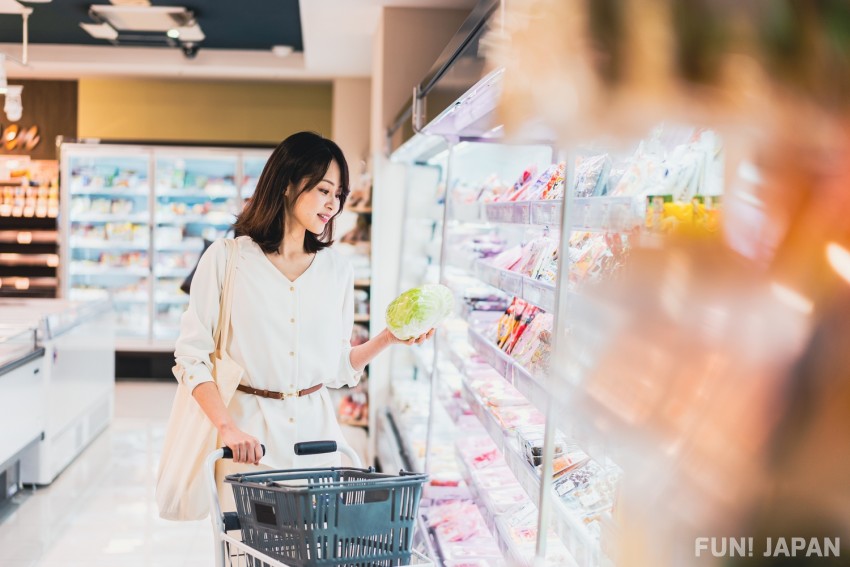 First of all, what exactly is a local product store (アンテナショップ / antenna shop)? It refers to a shop where you can buy specialty products from each prefecture, including prefectural gourmet food that you can easily buy and enjoy at home while you are in Tokyo and other major cities.

Local product stores in each prefecture specialize in products retail and eat-in service. In Tokyo, there are many of these shops in areas close to Tokyo Station such as Ginza and Yurakucho.
What is the selection criteria of Hokkaido Dosanko Plaza's products?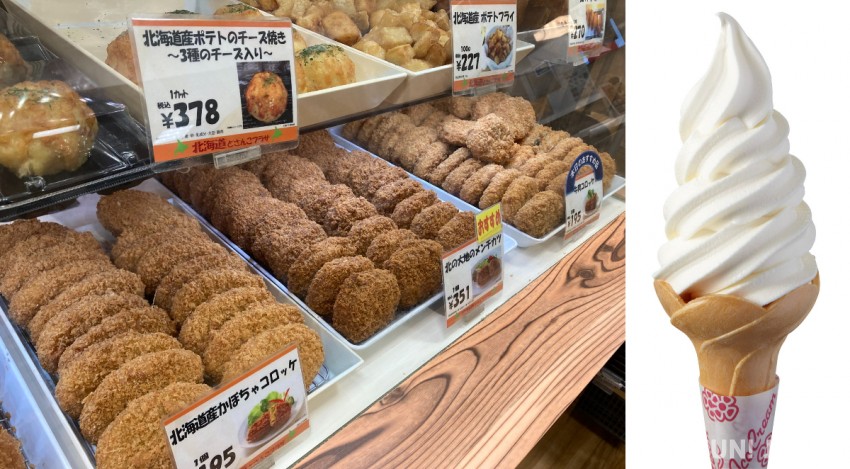 Among all the local product shops, those handling products from Hokkaido are especially popular. And from these shops, we would like to introduce the Hokkaido Dosanko Plaza Yurakucho store, which always has more than 1,200 items in store, such as Hokkaido agricultural and marine products and popular sweets. Takashima-san, the deputy store manager, shared with us the highlights of the Yurakucho store.

"At Hokkaido Dosanko Plaza Yurakucho store, you can find sweets, marine products, livestock products, agricultural products, dairy products, and alcoholic beverages from Hokkaido. I would like you to pay attention to the "Rookies Stage" (ルーキーズステージ) where rare products are lined up for a limited time period! In the past, we also handled delicacies using seafood such as dried sweet shrimp and shishamo (smelt) and *salmon toba in this corner.
In addition, we are trying to create an enjoyable shopping environment throughout the year, so we aso have to-go food products such as "Hokkaido Milk", which uses 99.6% dairy products, "Yubari Melon" soft serve ice cream, freshly fried croquettes, Hokkaido specialty Zangi (ザンギ - deep-fried chicken), mince cutlet, and etc."
*Salmon toba (鮭とば) is made by grating half of the autumn salmon, cutting it lengthwise into small pieces with the skin on, washing it in seawater and drying it in the sea breeze.

Top 5 food items recommended by Hokkaido Dosanko Plaza Yurakucho store staff
Here, we asked Takashima-san to introduce recommended products that can be purchased at the store!
1. Pickled Salmon Ruibe: by SATO-SUISAN 1,890 yen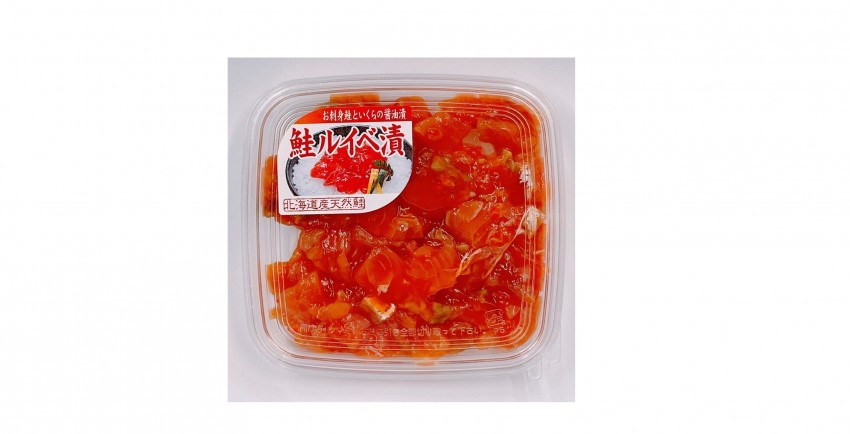 "Our best recommendation is the pickled salmon ruibe from 'SATO-SUISAN', a seafood specialty store that specializes in wild salmon! It is a delicacy made by pickling wild salmon from Hokkaido and salmon roe in a sauce containing "salmon soy sauce", well-known for its melt-in-your-mouth texture. This is a very popular item at department stores' Hokkaido product fairs, and you can buy it all year round at Yurakucho store, so be sure to check it out when you stop by. "

2. UNISHOYU (Sea urchin soy sauce): by Loco Farm Village 1,296 yen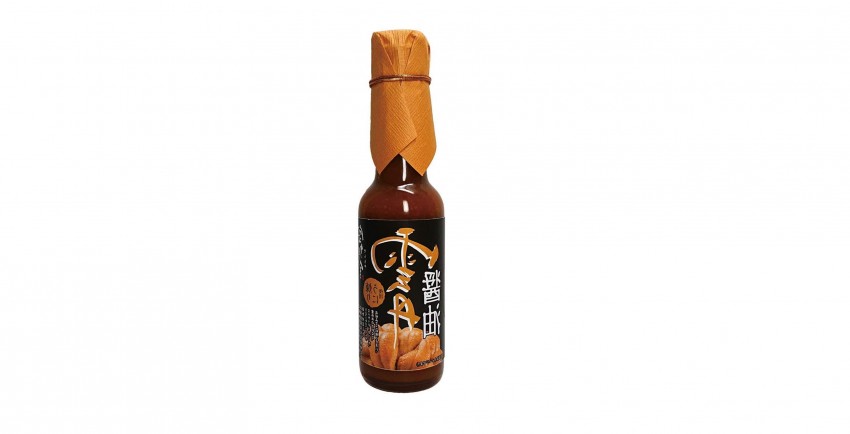 "This is a delicious soy sauce that uses plenty of kneaded sea urchin that has been strained to enhance its texture, and maximizes its thickness, richness, and aroma. It can be used in a variety of dishes, but it goes best with rice with raw egg!"

3. Hogushi (flaked) salmon: by Sugino Foods 1,458 yen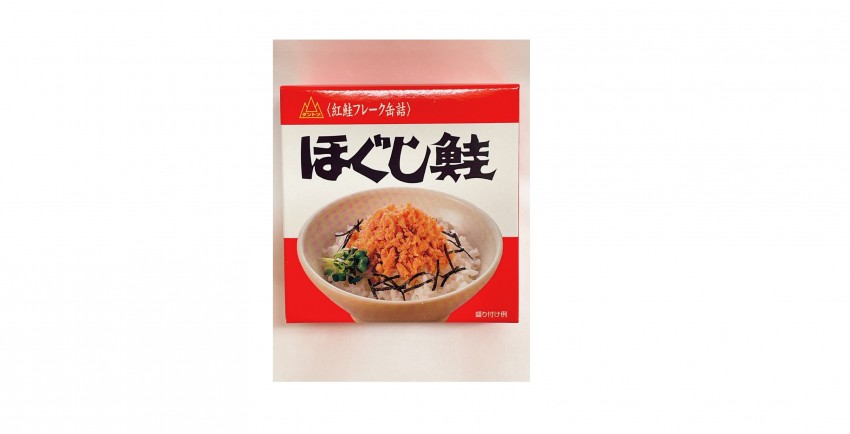 "It is a canned salmon flake made by shaving the fatty sockeye salmon one by one down to the tiny fish bones, carefully loosening it, and retorting it with salt and salad oil. It can be used for various dishes such as rice balls and fried rice."

4. Honey Stick [Acacia]: by Hot Space Cosmos 594 yen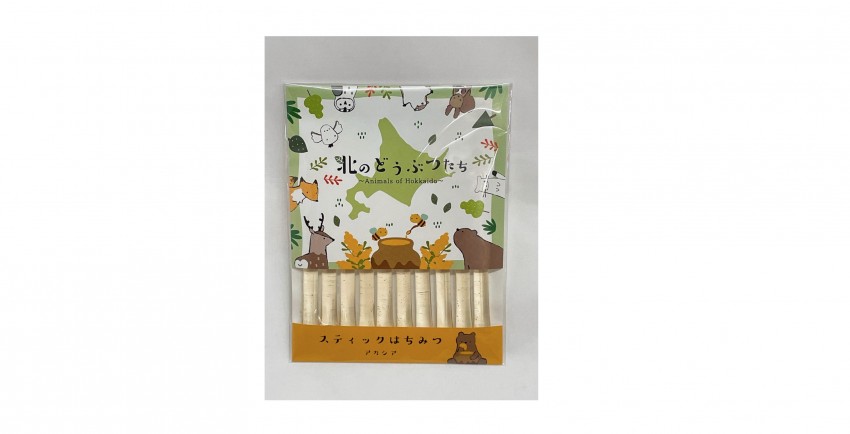 "In Japan, it is said that only 1% of domestically produced honey is on the market, and such rare honey is individually wrapped in stick-like package for ease of use in this product. It has an elegant aroma, mild flavor. Moreover, it is sweet, has no peculiar taste and is easy to eat, so it can be widely used in yogurt, tea, and else! Plus, it is packed by facility users at "Hot Space Cosmos", a welfare facility for people with mental disabilities in Asahikawa. Every purchase leads to indirect support of this facility. "

5. Hakodate Kogane (squid): by ISHIO SHOKUHIN 918 yen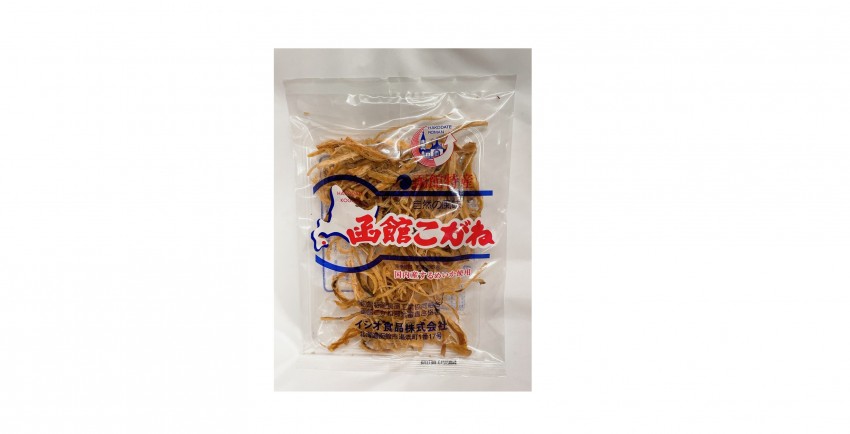 "This product uses Japanese flying squid from the sea near Hokkaido and has a soft, crispy texture. It is a selected 'shredded & dried squid' Saki-ika that you can enjoy the fragrant flavor of grilled squid and the original taste of squid with as little seasoning as possible."

Beverages recommended by Hokkaido Dosanko Plaza Yurakucho store staff
Next, here comes the recommended drinks that can be purchased at the store!
1. Coup Guarana: by Obara 162 yen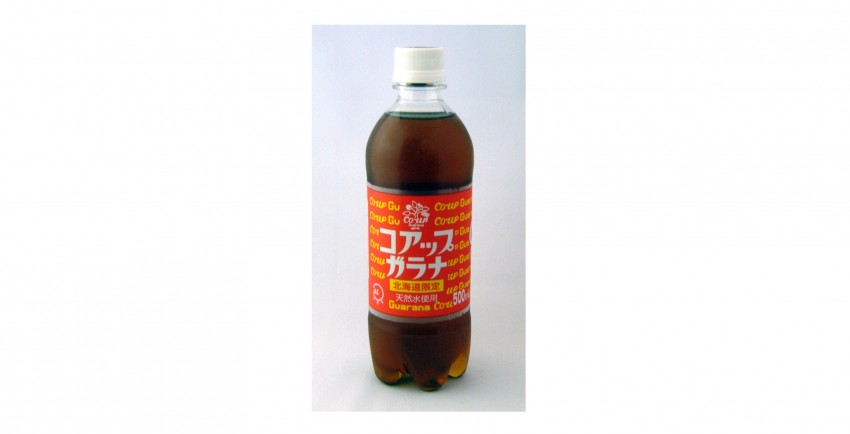 "A local drink of Hokkaido people which is characterized by its spiciness as it goes down the throat, mainly made from guarana extract extracted from the guarana fruit. Since its launch, it has been made under strict hygiene control using the natural water of Mt. Yokotsu situated near Hakodate, Hokkaido, and natural ingredients are used for sweeteners. It has a light aftertaste, so it's very easy to drink!"

2. Hokkaido Corn Blend Tea: by ITOEN 173 yen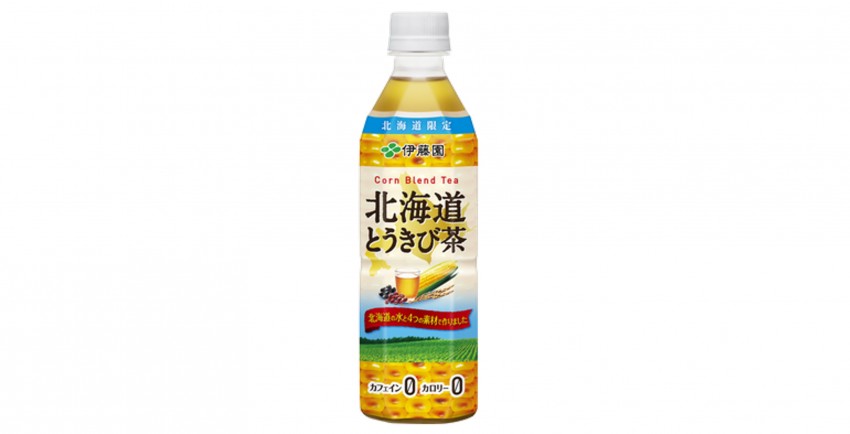 "Hokkaido-limited product of the blended tea series sold by ITOEN in a limited area. It's a caffeine-free and calorie-free blended tea drink that uses 100% Hokkaido-grown ingredients (corn, brown rice, etc.) and is carefully made at a production factory in Hokkaido."

Confectionery recommended by Hokkaido Dosanko Plaza Yurakucho store staff
Next, these are the best-selling sweets at the store that make perfect souvenirs!
1. Hokkaido Cheese Cake 'Akai Silo': by SEIGETSU 972 yen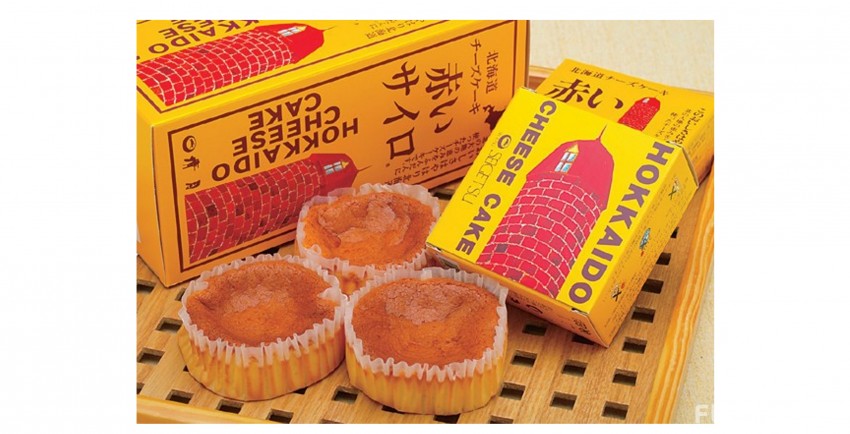 "This cheesecake is packed with the blessings of the northern land using Hokkaido milk, wheat, milk, eggs, etc. It is characterized by the richness of the milk and cheese that spreads in your mouth when you eat it, and the gentle melt-in-your-mouth texture like soufflé. At the PyeongChang 2018 Olympics, Japan's women's curling team LOCO SOLARE (LS北見) ate it during the halftime of the match, and it became a hot topic as "mogu mogu time" (Japanese for munching time)"

2. KIBANA: by TSUBOYA 1,001 yen

"This sweet has won the Monde Selection Gold Award for 35 years in a row. It is a couverture white chocolate sandwiched with special almond galette! Enjoy the crunchy texture and sweet taste of the galette."

Hokkaido Dosanko Plaza Yurakucho store (北海道どさんこプラザ有楽町店)
Address: TOKYO KOTSU KAIKAN 1F, 2-10-1 Yurakucho, Chiyoda City, Tokyo
Access: 1-minute walk from JR Yurakucho Station, or 3-minute walk from Tokyo Metro Yurakucho Station
Business hours: 10:00-20:00
Closed: Year-end and New Year holidays
[Survey] Traveling to Japan