【Strange Customs in Japan】婚活 / Konkatsu: Japanese Perspectives on Love & Marriage - Are they different from your country?
In your country, how do you meet the love of your life or marriage partner?

In Japan, there are various ways for Japanese to look for a potential partner, such as dinner parties where men and women who are looking for a match gather together called "gokon" (合コン), or matching apps that number of users has increased in recent years. There is also a Japanese word, konkatsu (婚活), which means "spouse/marriage hunting" or "activities to find a marriage partner".
In this article, I will introduce konkatsu a.k.a. the spouse/marriage hunting in Japan.
What is Konkatsu?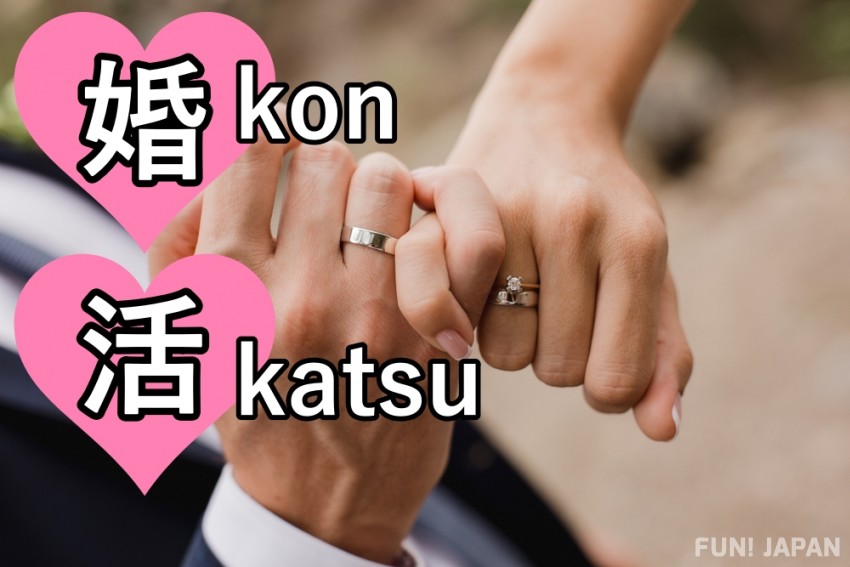 Konkatsu (婚活) refers to "activities" (活動 / katsudo) for "marriage" (結婚 / kekkon). In particular, it often means an action to search for one's future wife or husband.

Before World War II, "arranged marriage" (marriage to a person selected by parents or relatives) was the mainstream in Japan. According to the National Institute of Population and Social Security Research, about 70% of couples who got married were "arranged marriages" before World War II. However, currently love marriages are the majority, with only 5% (as of 2015) are arranged marriages.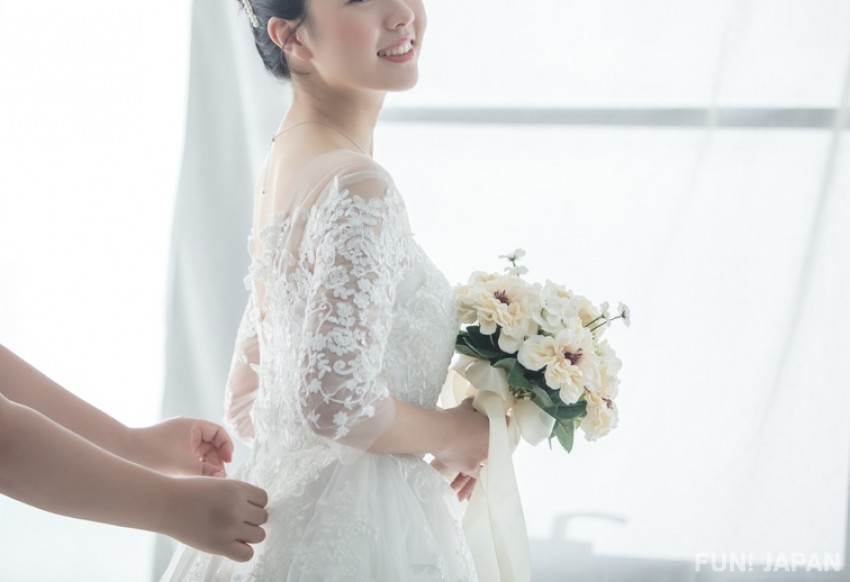 Now that love marriage has become the mainstream. While it is now possible to freely choose a marriage partner, there are also more people who are worried about 'how can one meet and marry the ideal partner...?'

Unmarried Japanese people often complain that they have no opportunites to meet a suitable. In other words, just living a normal life will not lead to wonderful dates. One of the reasons is that the development of the Internet has made the relationship between people less than it used to be. Also, in Japan, many people get married at work (marrying to someone in the same workplace), but now that remote work has become so commonplace, it is becoming more difficult to find a lover at work. As a result, more and more people are spending time and money to get married.
Situation of Konkatsu in Japan
So how do modern Japanese people meet the loves of their lives and marriage partners? I will introduce some main methods.
① Matching Apps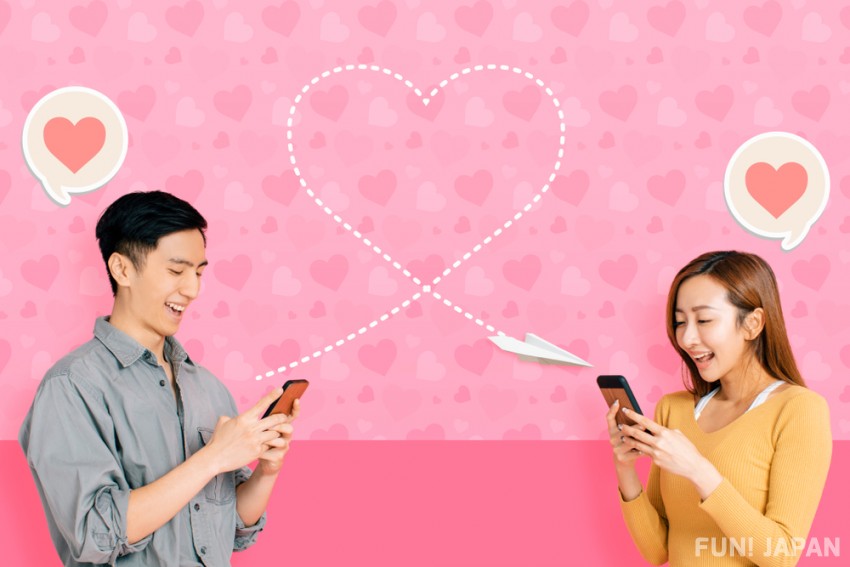 The use of matching apps is spreading worldwide, and Japan is no exception. In Japan, there are Japanese-born matching apps such as "Pairs" and "Omiai". The number of Japanese who use matching apps is increasing year by year, and according to a survey by Recruit, about 11% of couples who got married in 2020 met through online matchmaking services.

② Gokon (Group dates)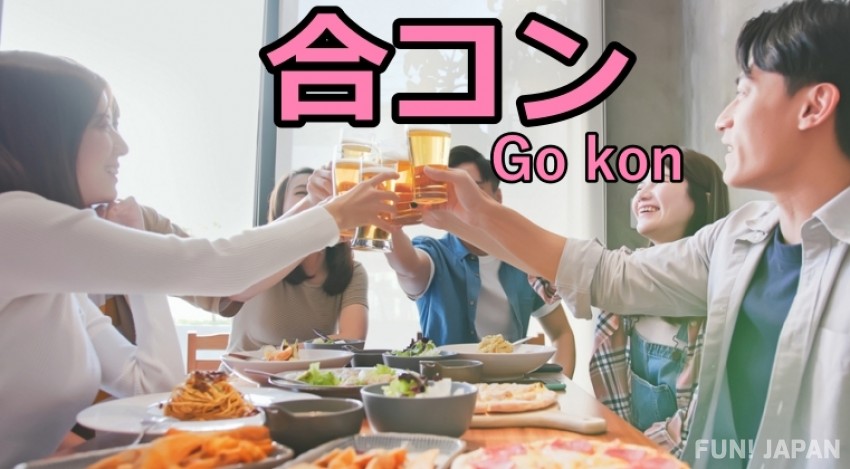 In Japan, event called "gokon" (合コン) is another popular way for men and women to meet. Men and women meeting for the first time gather at a restaurant or izakaya, etc., and deepen their friendship while drinking alcohol as group dates.
Instead of meeting one-on-one like a blind date, it is common for 3-4 men and 3-4 women to get together.
While drinking and eating at a gokon, participants will talk about work, hobbies, and views on love. And if there is someone the participant is interested in, one will ask for contact information on the spot and invite him/her out for a date or dinner another day.
The word gokon is said to have originated in the early 1980s. Since then, it has been used as a place to find a lover or marriage partner, mainly among relatively young people such as university students and people in their twenties. However, in recent years, the number of people participating in gokon has decreased due to the spread of matching apps and the restrictions on the use of restaurants due to the novel coronavirus (COVID-19).
③ Marriage Agency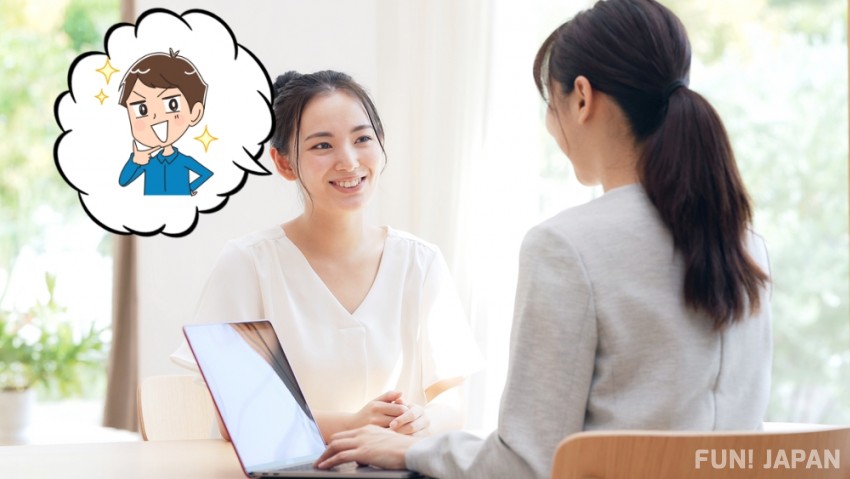 A marriage agency is a paid service that introduces people who are suitable for marriage partners. The admission fee varies depending on the agencies, it may even cost up to about 300,000 yen at expensive ones. In addition to the admission fee, there is also a monthly membership fee of tens of thousands of yen, and some agencies will also charge a marriage fee if you marry someone introduced by them.

If you become a member of the marriage agency and tell the consultant the conditions of your ideal marriage partner (educational background, annual income, age, personality, etc.), they will introduce you to someone who is close to those conditions. If you actually have a meal or tea with the person who was introduced and hit it off with each other, you will then start dating on the premise of marriage. In case you do no hit it off with that user, the agency will introduce you to another person.
Recently, more and more people are using simple and inexpensive matching apps, but marriage agencies where professional consultants search for marriage partners are mainly used by people who are highly motivated to get married. Also, some marriage agencies require the submission of a certificate of singleness issued by the local government or a certificate of graduation from a university. Therefore, it seems that some people feel more secure that "the identity of the agency's member is firmly confirmed" than that of the matching apps.
④ Nanpa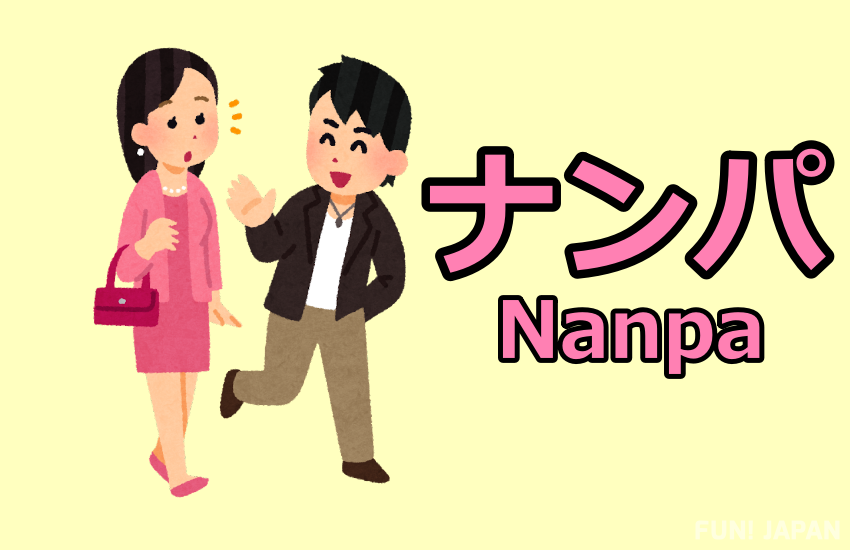 "Nanpa" is the act of talking to a woman you don't know on the street, inviting her out for tea or dinner, or exchanging contact information. Does your country have similar customs?

One "sacred place for nanpa" is the "corridor street" (コリドー街 / Corridor-gai) in Ginza, Tokyo, where restaurants and bars are lined up. It is called this way because men and women who want good encounters gather there.
The act of a woman talking to a stranger man is called "Gyaku-Nan" (an abbreviation of "Gyaku-Nanpa" - reverse nanpa).
In recent years, the number of people who are wary of being approached by strangers has increased, and there is a risk that if someone suddenly calls out to them on the street, they will think the persons are suspicious. Therefore, even if you meet a nice person in Japan, we do not recommend going for a nanpa!
Japan Dating Situation: Who Pays for Dates?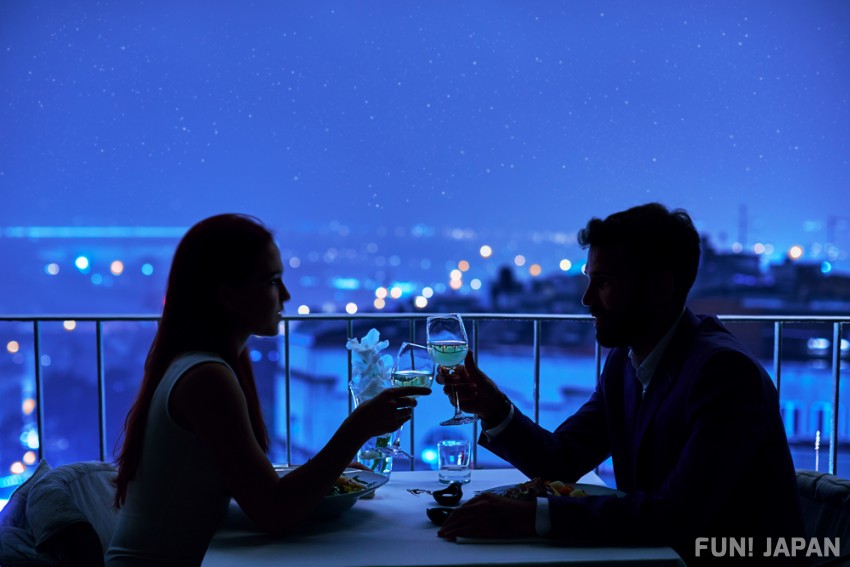 Well, let's introduce a little bit about what happens after you find a blessed love of your life.

One of the most controversial aspects of dating is "paying for dates".
According to the "Survey on Date Fees" conducted by a company called Leading Tech, the average date fee is 6,805 yen for men and 2,612 yen for women. Men tend to pay more for dates.
According to a survey, about 50% of people think that "men should pay more for dates". 17.8% of respondents said that "men should pay in full", and 30.1% said "they should split the bill". Howver, when looking at the responses by generation, the younger generation tended to think that they should split the bill.
Situation of Japanese Marriage
After meeting a love of one's life and happily getting married, there are important events such as weddings and honeymoons. Below I will introduce the characteristics of these events in Japan.

Wedding Ceremony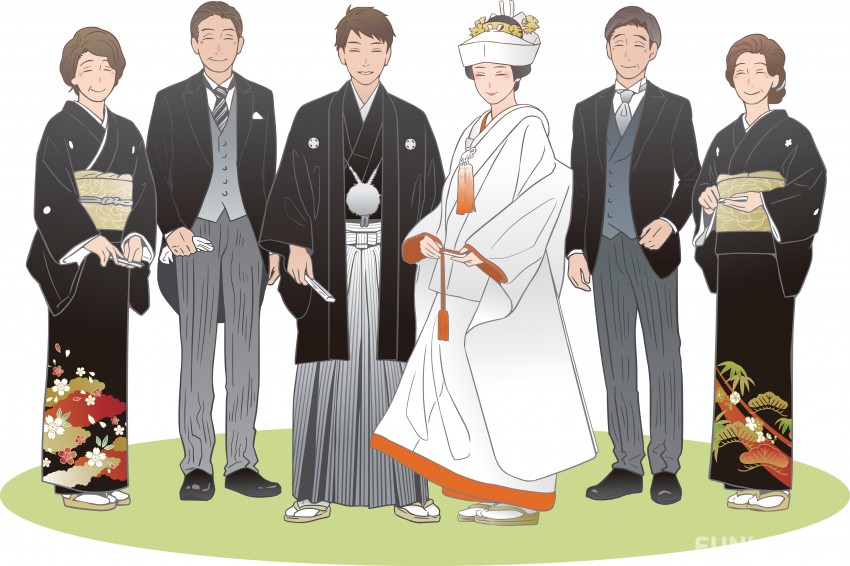 Like many countries, Japanese people consider weddings to be very important events.

In Japan, there are two words related to weddings: "Hadekon" (派手婚) and "Jimikon" (地味婚). Hadekon, a flashy wedding, is to hold a wedding ceremony on a grand scale. You can rent out a restaurant, reserve a party venue at a hotel, and invite many guests, such as colleagues, friends, and relatives, to a reception.
On the other hand, Jimikon, a plain wedding, is a simple wedding ceremony inviting a small number of guests such as family members.
According to a survey by Recruit (2021), the average number of wedding guests was 42, and the average wedding cost was 2.92 million yen.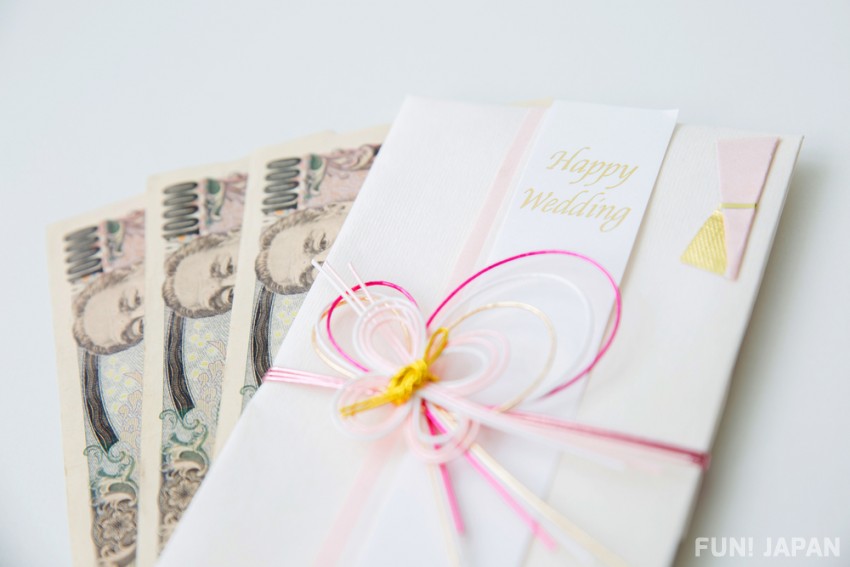 The bride and groom do not have to bear all of the nearly 3 million yen wedding expenses. In Japan, it is customary for guests attending a wedding ceremony to give the bride and groom a gift called "Goshugi" (ご祝儀). The bride and groom use the gifts to pay for the wedding expenses.

The amount of money in Goshugi varies depending on the relationship between the participant of the wedding ceremony and the bride and groom. For friends, 30,000 yen is common; for the groom's or bride's superior at workplace, 50,000 yen or more is the general price.
The amount of money in Goshugi must start with an odd number, such as 30,000 yen or 50,000 yen. Because "odd number = indivisible = bride and groom do not split/part". If the first number is even (= divisible number), such as 20,000 yen or 40,000 yen, it is considered taboo because it implies that the bride and groom will split/separate.
Honeymoon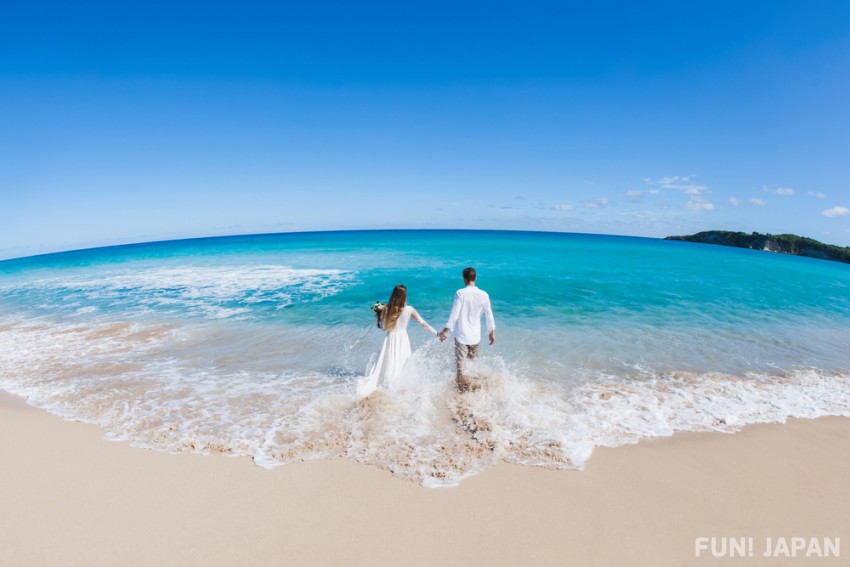 Honeymoon is no doubt another hightlight in an marriage. Before the COVID-19 pandemic, Hawaii, Italy, Maldives, etc. were popular honeymoon destinations for Japanese people, whereas Hokkaido and Okinawa are popular for domestic honeymoon trips.
How was it for the konkatsu situation in Japan? Please let us know in the comments section about the marriage-hunting situation in your country!
Related Articles:
[Survey] Traveling to Japan