Hokkaido Menkoi-nabe Kumachan Onsen in Shibuya, Japan! - Delicious & Perfect for Instagram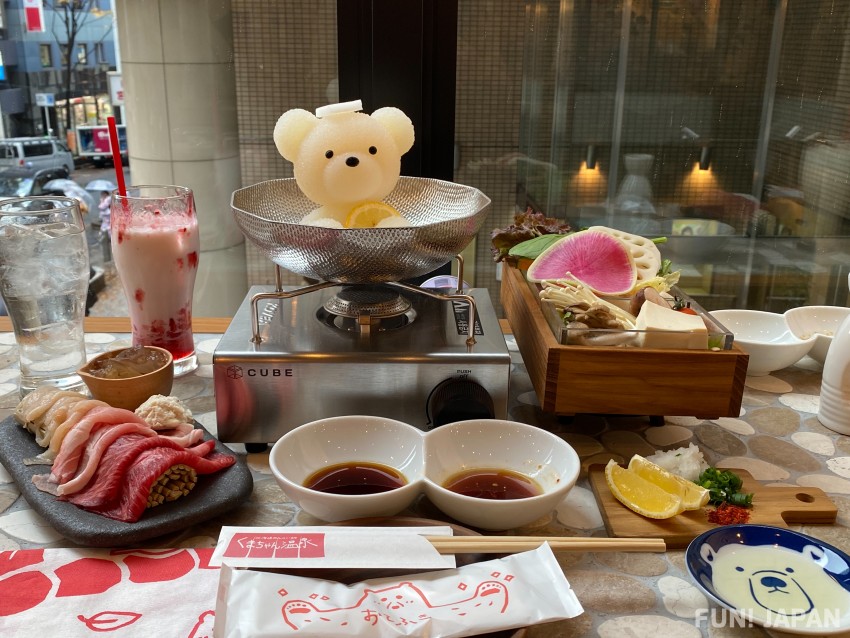 The cute bear melts and turns into your shabu-shabu soup! It's fun to look at, delicious to eat, and relaxing to be around. In this article, the FUN! JAPAN editorial team went to Shibuya to check out a restaurant originating in Hokkaido that serves a single-person hot pot, "Hokkaido Menkoi-nabe Kumachan Onsen" which has been garnering attention as of late on TikTok and other social media platforms.

The TikTok Famous Shabu-Shabu Kumachan Onsen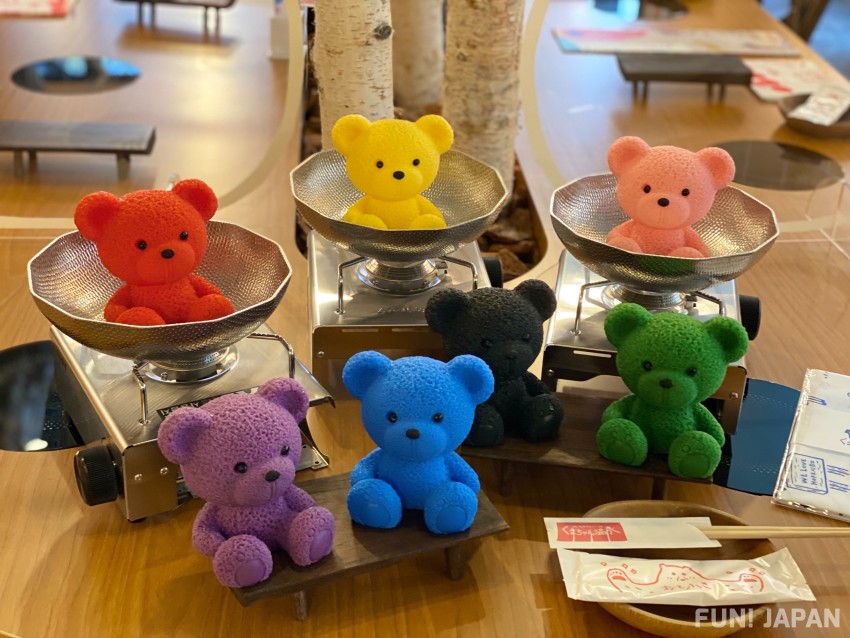 The relaxed-looking bear that seems as though it's in a hot spring has become a big topic on TikTok, creating an all-new form of entertainment and specialty store, "Hokkaido Menkoi-nabe Kumachan Onsen". With the restaurant originating in Sapporo, Hokkaido, the store uses fresh and delicious ingredients from Hokkaido and brings about an exciting experience as you watch the cute bear melt into a delicious soup ready for your shabu-shabu.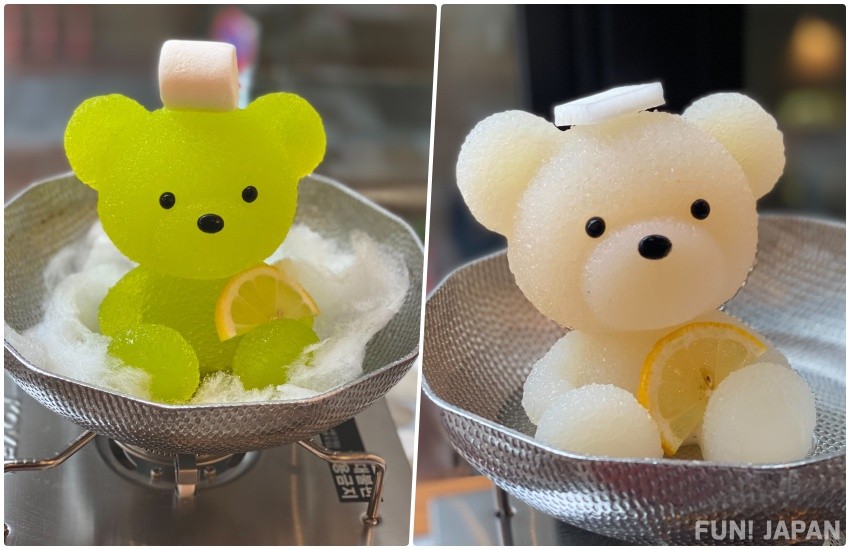 This cute and relaxing bear is actually made up of dietary fiber and collagen. It was made with the thought of ensuring both heart and body are healthy when eating the hot pot.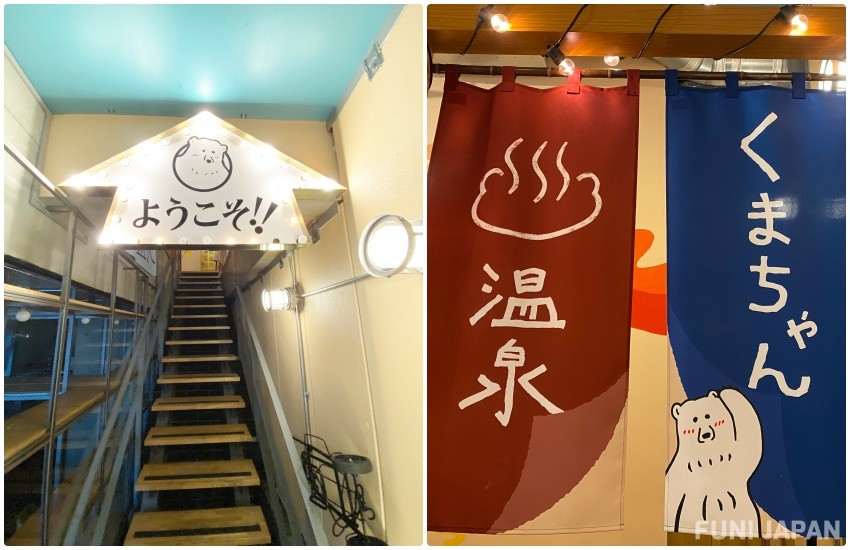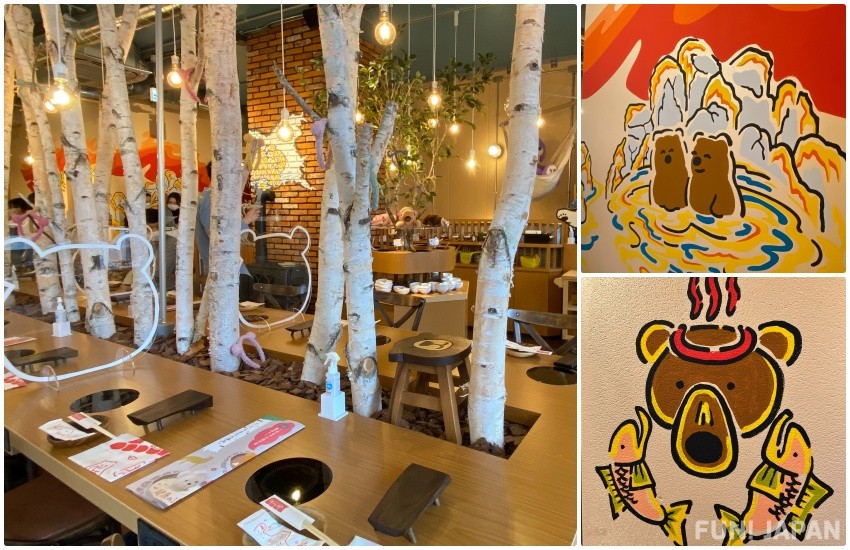 Within the store, you'll find both table and counter seats available. Thanks to it being a "Hitori nabe" or "Single person hot pot", it's the perfect spot and atmosphere to visit whenever you please alone or with friends. Take a look around and you'll find illustrations on the walls, bear-shaped partitions, bears relaxing in hammocks, and more to bring up your spirits ♪

Let's Take a Look at the Menu!
① Choose Your Flavor of Bear!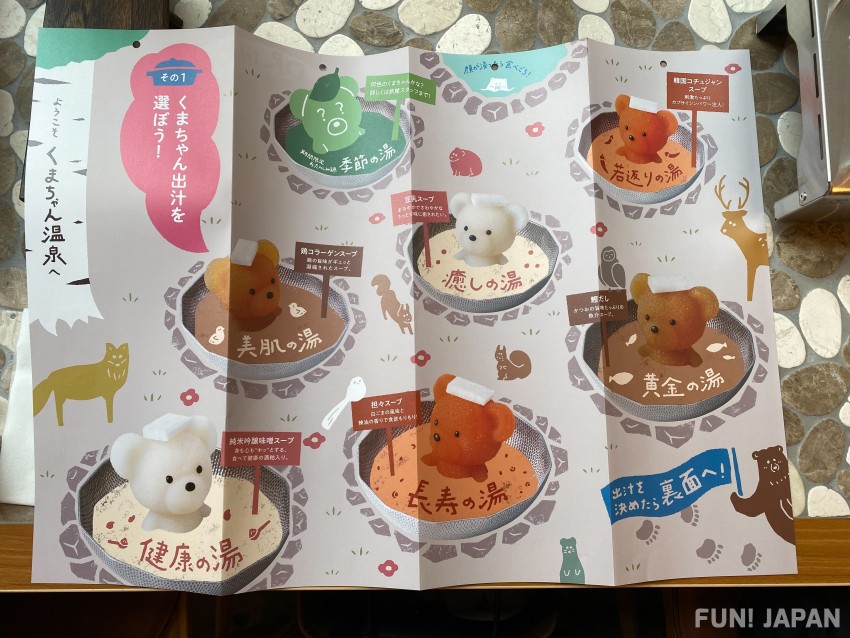 There's the white sesame and chili oil flavored "Water of Longevity (Tantan Soup)", the chicken-flavored "Good Skin Spring (Chicken Collagen Soup)", or maybe something to warm your body that includes sake lees, the "Junmai Ginjō Sake Miso Soup", among more totaling 7. There are also some seasonal-exclusive flavors to check out depending on the time of year.

② Choose Your Main Ingredients!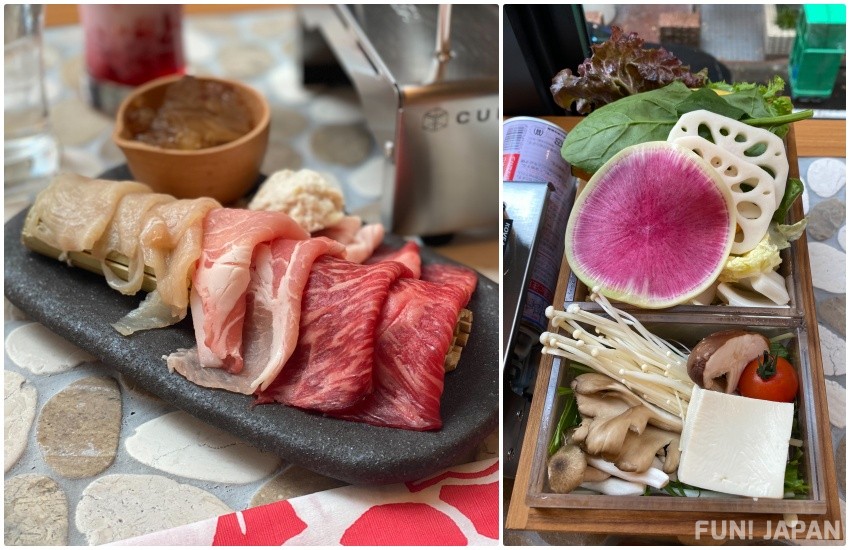 Starting off with the recommended "Hokkaido Tokusen Menkoi Set (Beef / Pork / Chicken / Chicken Meatballs), there are various sets to choose from such as the "Beef Tongue Set", "Grilled Mutton and Vegetable Set", and more totaling 6 sets to choose from. All of these sets include vegetables, so there's no need to worry about being unhealthy. You can add extra meat separately, so if you like to eat big, there are no worries.

③ Choose Your Finishing Touch!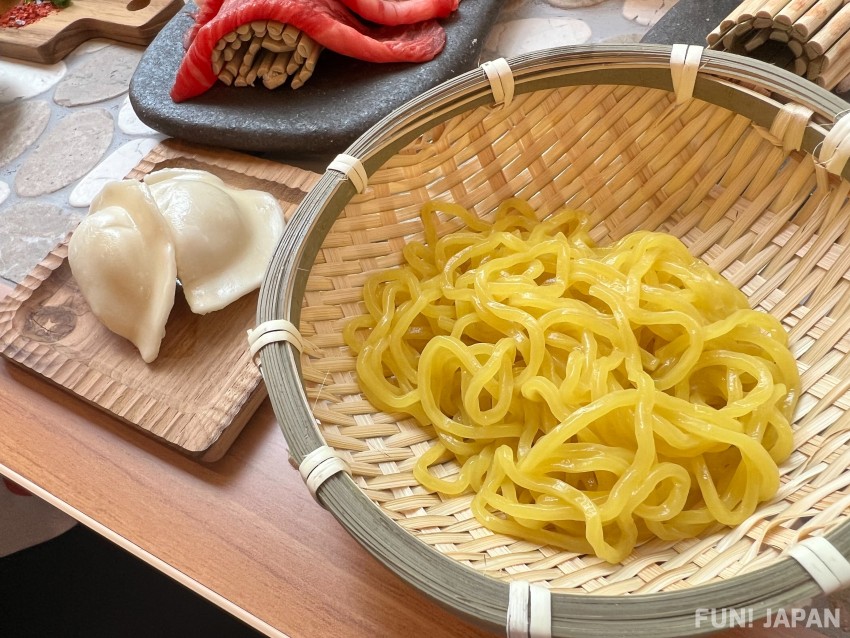 Choose from dumplings, ramen noodles, or toppogi! 

④ Pick Out Your Condiments!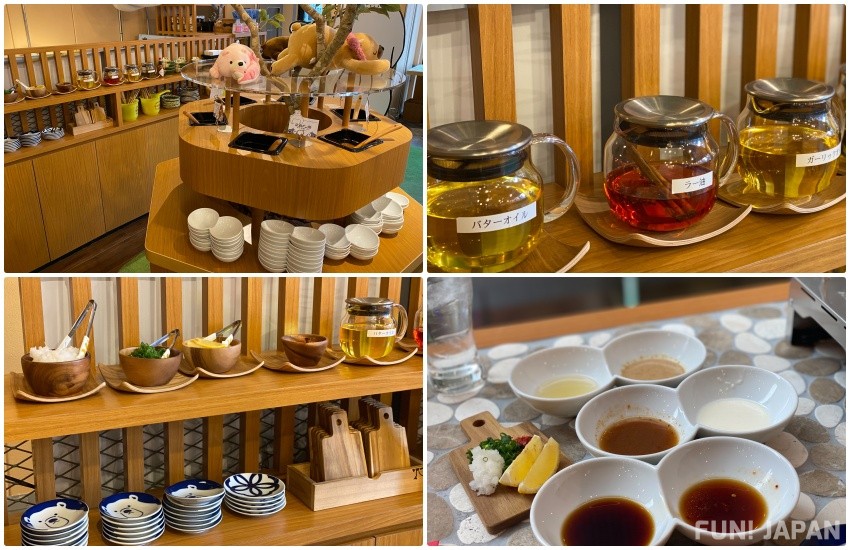 Once you've finished your order, it's time to go and choose your dipping sauce and condiments. There are many dipping sauces to choose from including Hokkaido's famous soup curry sauce, with other choices such as mayonnaise sauce, honey lemon, white sesame, and asian-style sauce. There's also olive oil, garlic oil, and chili oil which you can pick up here, so maybe try a few combinations and eat whatever you like best.

You'll also find a nice assortment of side menu items and drinks to choose from. There's also some alcohol specific to Hokkaido, so make sure to try it if the occasion permits!

Cute... but also Quite shocking! The Bear Melts into the Soup!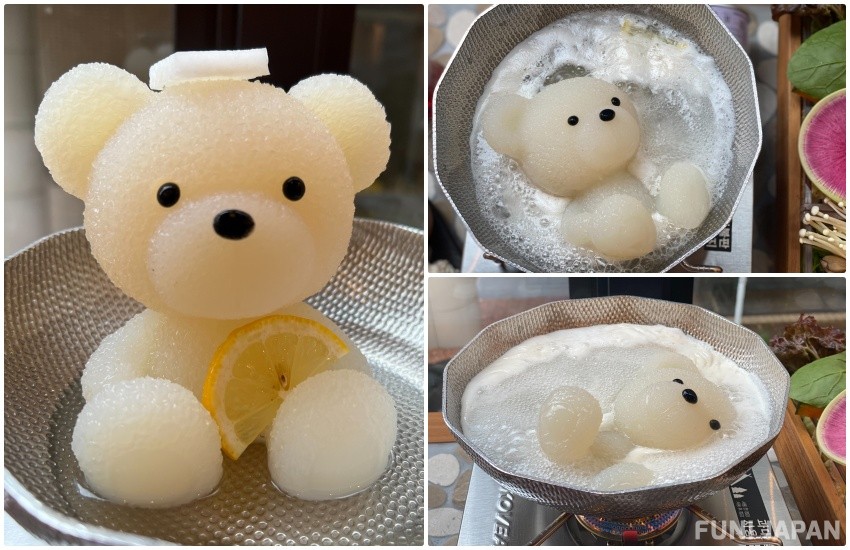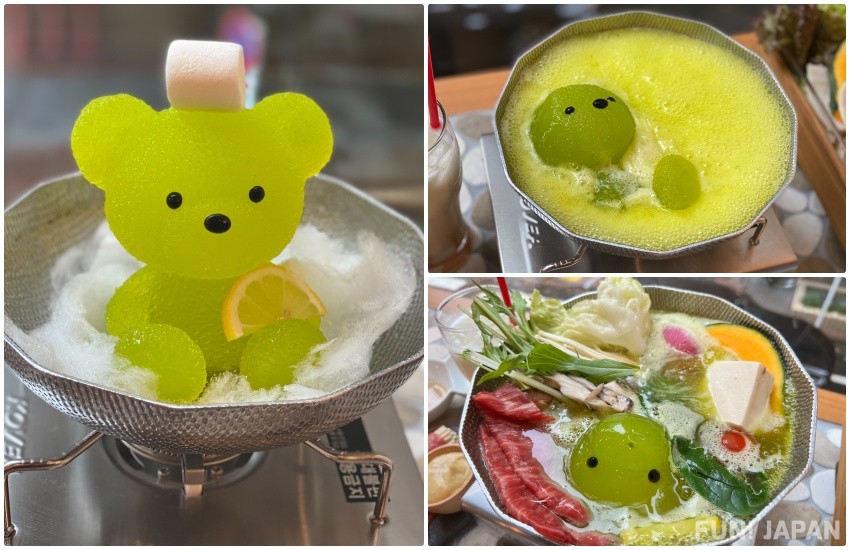 As the bear slowly melts into the soup, it's almost as if they're enjoying a nice soak in the hot springs. The impactful sight of this is sure to be popular not only on TikTok but on Instagram and all other social channels. While the bear is cute... the scene of it slowly melting away is certainly a little... shocking... to say the least. If you're one for a unique experience, make sure to visit during your next trip to Japan!

Store Information
Store Name:Hokkaido Menkoi-nabe Kumachan Onsen Shibuya Miyamasuzaka Store
Address:2f 1-chōme-8-10 Shibuya, Shibuya City, Tokyo 150-0002
Business hours:11:00~15:00(L.O.14:00)、17:00-22:00 (Lo:21:00)
Holidays: Irregular
Access:4-minute walk from Shibuya Station
[Survey] Traveling to Japan