An Extensive Report on Tokyo's Popular Dark Boxing Facility "TOY VOX"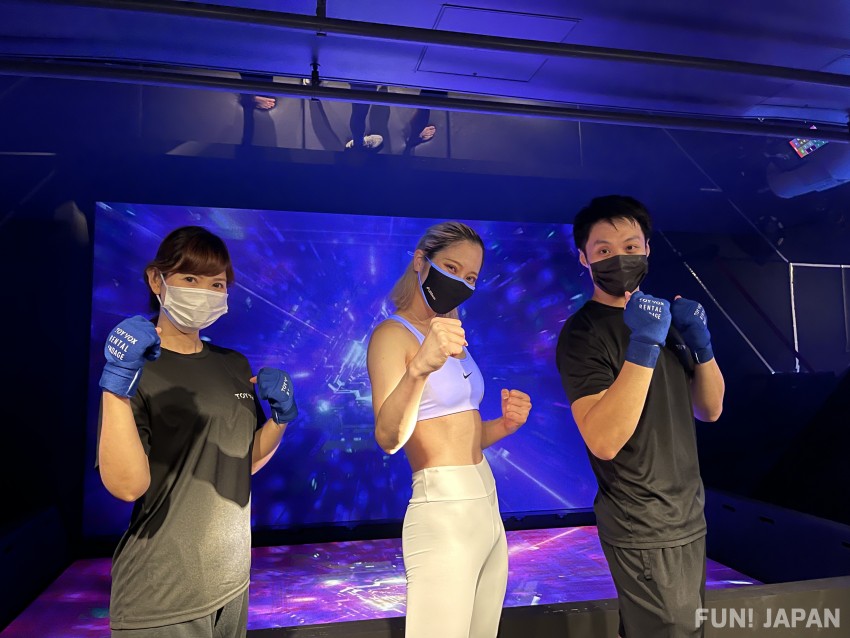 Do you love to exercise? Maybe you're thinking you need to exercise a little more? Well, it's time to learn about the new craze that's taking Japan by storm, "Dark Boxing"!

While Japan is known for being one of the busiest places on Earth, recently, more and more Japanese people have been seen attending gyms across the country and overall moving towards a more active and healthy lifestyle. However, there are quite a few people who think things such as "Taking my gym equipment around is annoying" or "It's a little embarrassing to exercise in front of other people" which can cause quite a few people to quit the gym.

The sport and activity which can fix all of those problems and worries is TOY VOX's dark kickboxing and fitness! Our FUN! JAPAN staff went out to experience the activity for themselves and see what all the hype was about!

What Exactly is TOY VOX?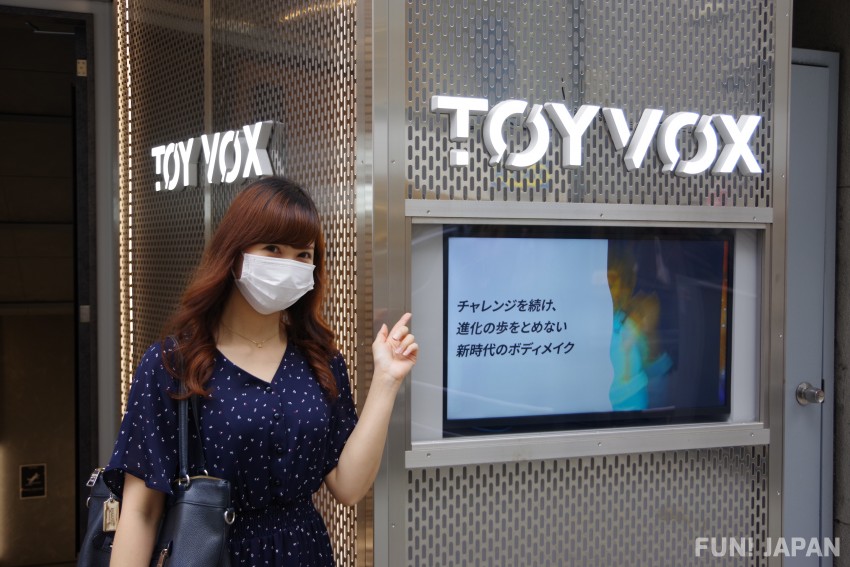 TOY VOX is a state-of-the-art kickboxing gym that was built with the theme of "Continuing to Challenge Fitness". It's a completely new style of kickboxing gym created by the pioneers of dark boxing in Japan "b-monster". Let's take a look inside!

No Items Needed!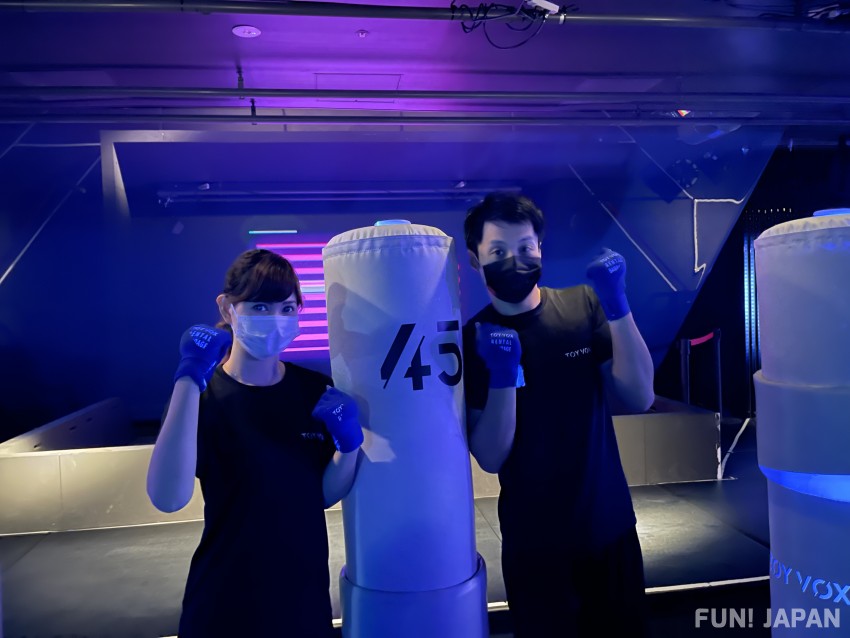 What kind of place is a kickboxing gym? We're sure many of you don't know and are maybe a little worried about going in for the first time, so we highly recommend the trial experience. All items required for the trial will be given to you by the gym, so there's no need to bring anything yourself, also making it easy to check out during your trip home from work.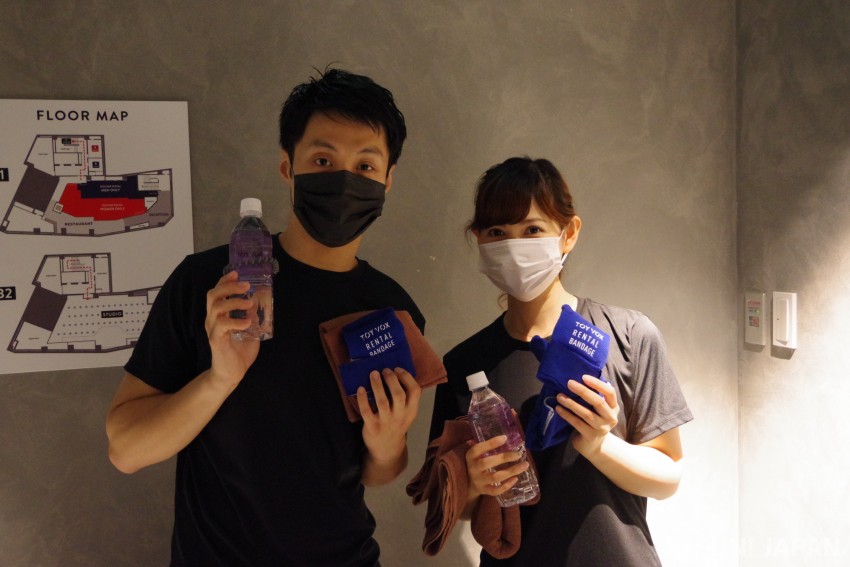 For the trial you will be given a change of clothes, a towel, and some water, you can then get changed in the provided changing rooms before heading to the studio.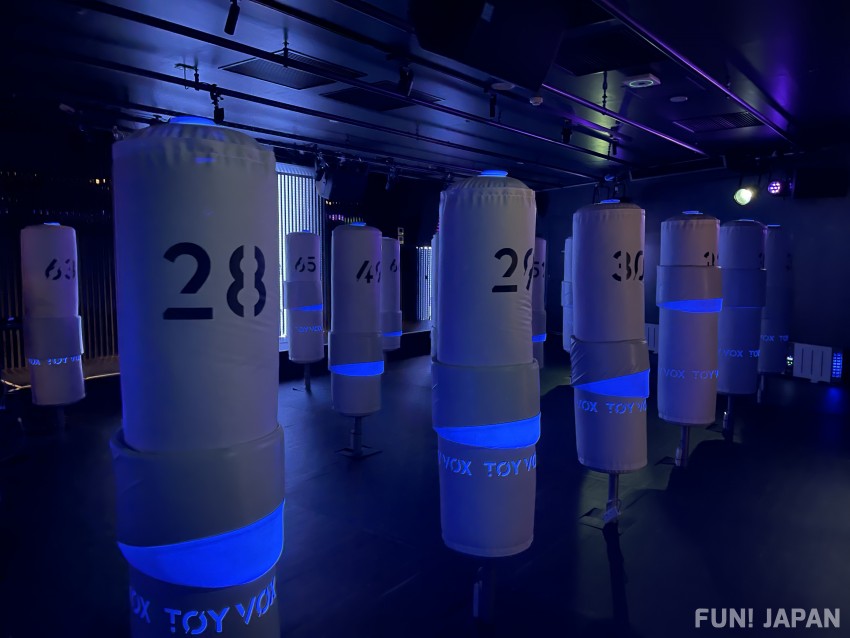 When you step onto the studio floor, the entire area has a feeling of a sports club with low resonating sounds, giving off a great atmosphere and increasing everyone's spirits. This is also the first time we've ever seen punching bags that glow with neon colors! Since the club's opening in May of 2021, the majority of guests have been in their 20s and 30s that live in the surrounding area, with some customers even coming from quite far away to experience this activity.

An Almost Too Real Virtual Performer to Guide Your Workout!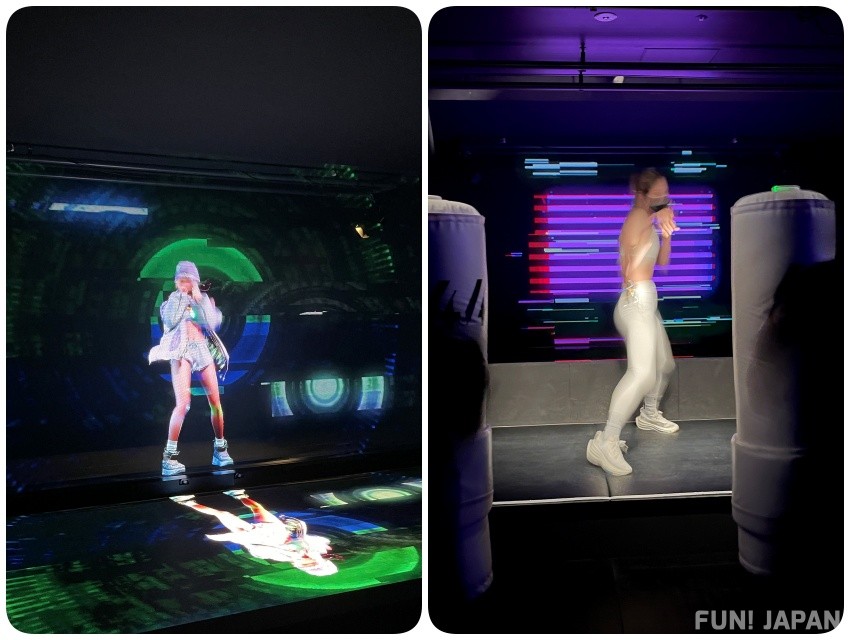 TOY VOX has a coach which is often called the "performer" within the studio. There's also a completely virtual performer which uses cutting-edge hologram technology!

Thanks to this hologram technology, the original character comes to life, and is life-sized as well! It may be virtual, but it's almost as if there's a real person in front of you guiding your routine. Don't forget to check out how stylishly the virtual performer is dressed! Seeing something such as this is not an everyday occurrence.

Furthermore, the VJ (Video Jockey) will ensure an amazing light show and effects are played alongside the virtual performer creating a completely unique show that's never been seen before.

It's Time to Box in the Dark! Exercise Without Worry.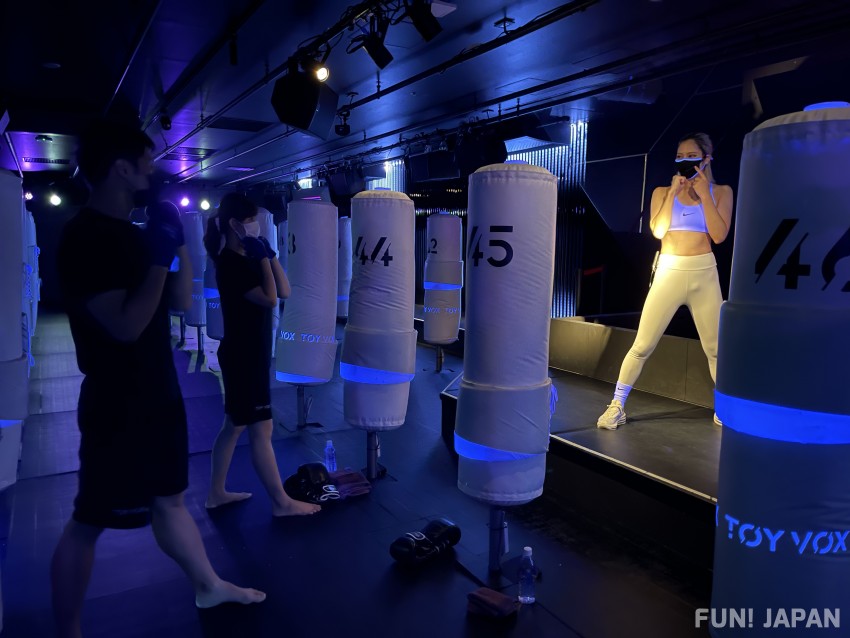 For the trial, the program's structure, effects, and movements were explained thoroughly beforehand. The studio itself is very dark, so it's great not having to worry about anyone staring while you're practicing and exercising. It allows for an experience where you can concentrate on yourself alone.

Follow the lively performer's movements, listen to the rhythm of the upbeat music, and hit the punching bag to your heart's content! It's almost as if you're participating in a DJ event. It was so fun that the trial felt like it ended almost as quickly as it started.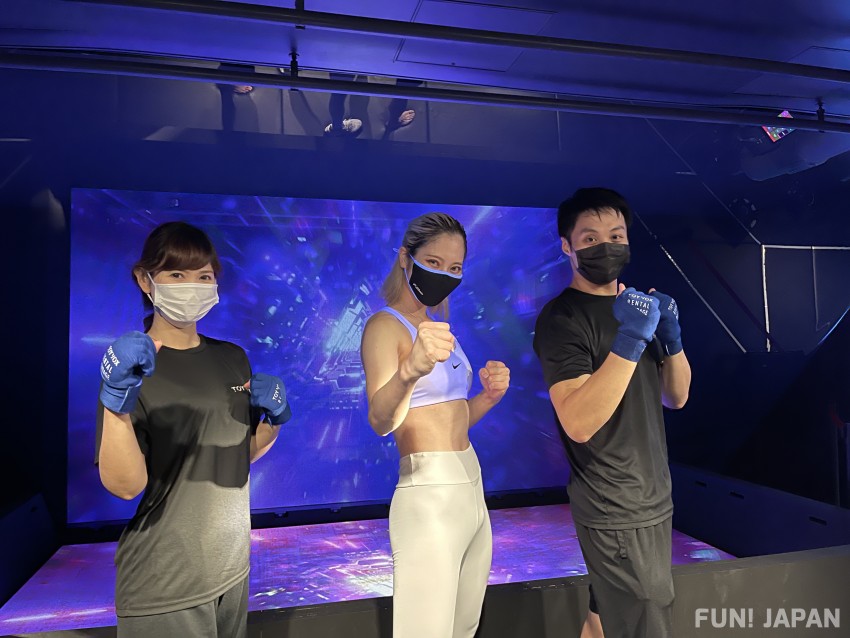 The trial session itself is 35 minutes. It's not even an hour, but we were certainly sweating after it ended. It's a sport that uses your entire body and is also great for reducing stress since you can hit the punching bag as much as you want.

We're sure there are some people out there that are worried about suddenly going into kickboxing after maybe not doing much exercise since school, but you become so engrossed in enjoying the performance that before you know it you've completed an entire exercise session!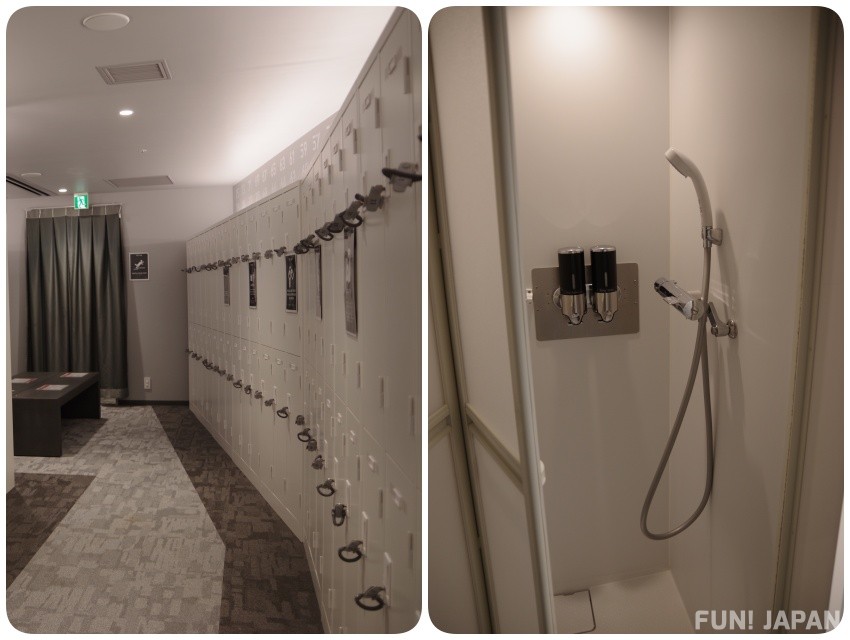 While it's fine to go straight home after your kickboxing session, why not take a quick shower in the on-site shower facilities? You could also take a trip around Shibuya after your shower since you're nice and refreshed!

Furthermore, the entire studio is filled with products that are created with the environment in minds such as hair brushes, pens, and more. The business is big on supporting sustainable and gender-free lifestyles.

TOY VOX's Program Structure
The program lasts for a total of 35 minutes. The structure is 10-minute circuit training (HIIT (High-Intensity Interval Training) that heats the body and increases the heart rate), shadowing for 5 minutes (ensuring correct form, etc.) and then sandbag punching for 20 minutes (20 minutes of all-out free movement where you can punch the bags to your heart's content), all of which combined is said to burn 1.5x more calories than simply running, so you can expect amazing results!

It's thanks to this that at TOY VOX you're able to burn a substantial amount of calories (500-800kcal in 35 minutes) and even build some muscle while you're doing it, it truly is the ideal way of exercising.

The performer's physical beauty is also thanks to TOY VOX we're sure!

We hope you enjoyed our report on Japan's latest boom dark kickboxing at TOY VOX. Even if you're not big on exercise, it's fun for everyone, we assure you!

Information
Name: TOY VOX
Address:〒150-0042 Tokyo, Shibuya City, Udagawacho, 20−11 B1
Business Hours:6:30~22:45
Access
 :  6-minute walk from JR Shibuya Station
:3-minute walk from Shibuya Station Entrance 6, 5-minute from Entrance 8 using Tokyo-Metro Hanzomon Line, Tokyo-Metro Fukutoshin Line, Tōyoko Line, or Den-en-Toshi Line
:8-minute walk from the central ticket window of Shibuya Station using the Inokashira Line
[Survey] Traveling to Japan