Hiking in Iwate: The Best Trails for Adventure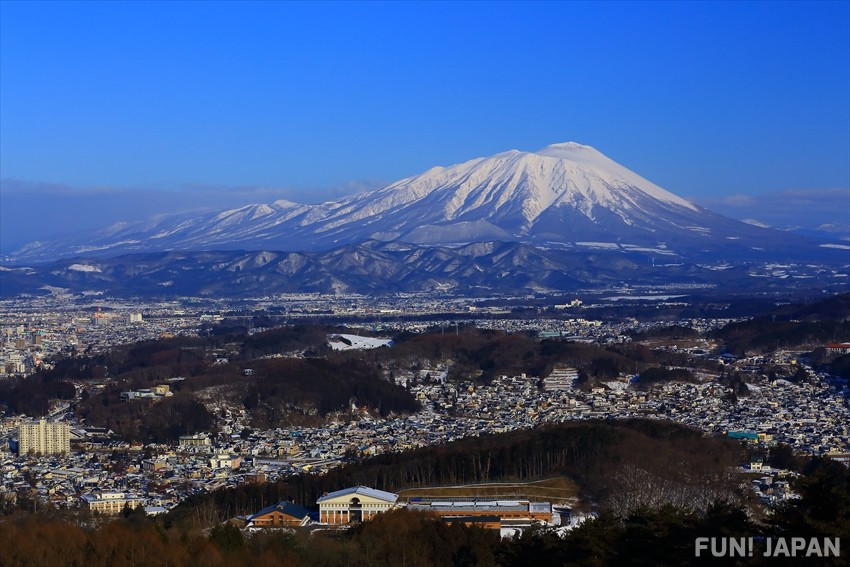 Iwate prefecture is blessed with incredible mountainscapes and forested trails, with plenty of riverside walks and country strolls thrown in as well. Whether you're searching for challenging hikes or a chance to see some unusual flora, Iwate is an untapped prefecture for escapes into nature.

When to Hike in Iwate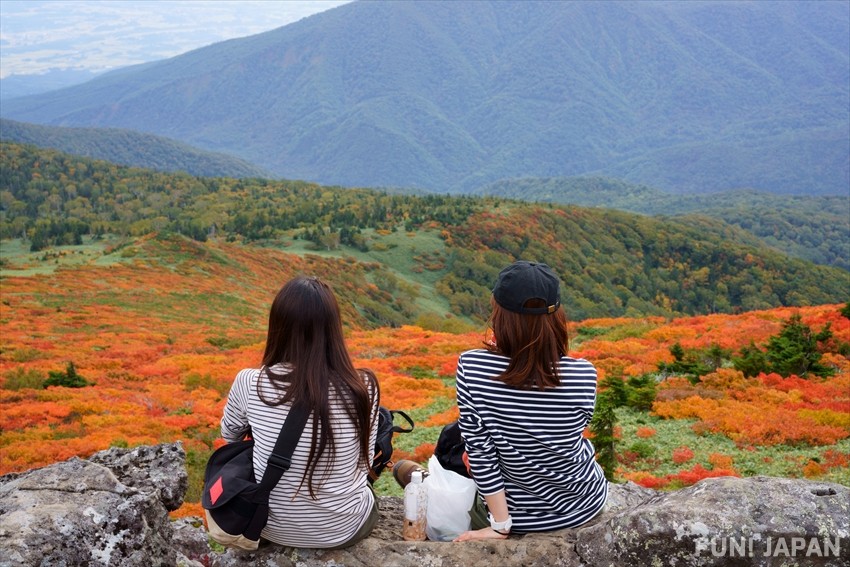 Autumn is the most popular time to hike in this region thanks to the autumn leaves but summer is a fantastic option as well. The fresh greenery, alpine flowers and quieter trails are just a few of the reasons.
Due to its northeastern location on Japan's Honshu island, Iwate's hiking season does have its limits. With many popular summer hikes transformed into ski runs come winter, it's sensible to plan ahead and check hiking seasons for different areas in advance. If you are planning to hike during colder months, visitors are advised to have all the necessary equipment as well as being experienced in winter hiking. Most routes are closed from November to April, with access roads closed for safety reasons. Risks include avalanches, and ice, with any rescue missions deeply difficult.
Hiking Mt. Iwate: The Prefecture's Namesake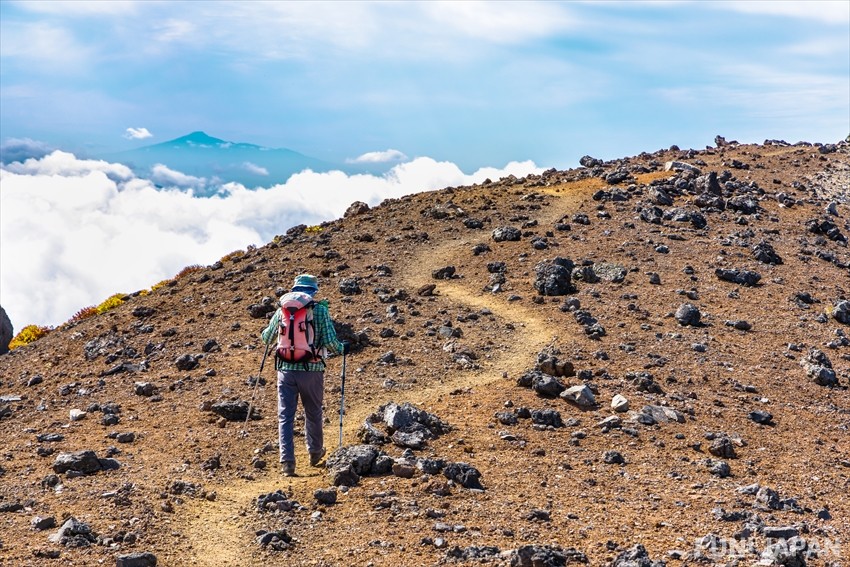 The prefecture's namesake, 2038m high Mt. Iwate is a popular hike thanks to the abundance of different trails to choose from. It is known as 'Nanbu-Katafuji' meaning the Fuji-like peak of the Nanbu region' thanks to their similar appearance from certain viewpoints. Mt. Iwate has long been a sacred spot and is an enjoyable hike with routes between four and six hours in length to choose from.
The Yanagisawa Course is most common option, taking four hours and 25 minutes, with a length of around 5.5km. It begins from Umagaeshi in Takizawa City and offers views of Morioka city along the way as well as the Kitakami-Sanchi Mountains. Other routes include the forested Uwabo Course, (four hours, 4.8km), the Nanataki Course with a mix of landscapes (six hours, 9.6km) and the Amihari Course which has a lift section and is 8.6km, taking approximately six hours.
Access: The course trails vary significantly depending on start point, but for the popular Yanagisawa Course in Takizawa city, the trailhead is a 15-minute taxi ride from Takizawa Station. It is a 15-minute train journey from Morioka on the JR Hanawa Line or the Iwate Galaxy Aoimori Railway, costing 380 yen.
Closed: Mid-November to mid-April
Hiking Mt. Hachimantai: Visit the Dragon's Eye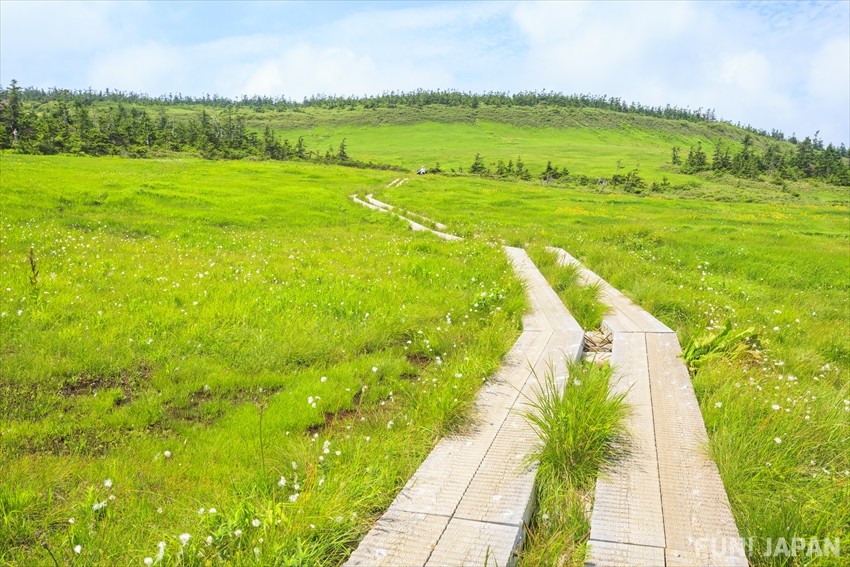 Mt. Hachimantai is the highest peak of the Hachimantai plateau in the Ou mountains between Iwate and Akita prefectures. Surrounded by incredible scenery thanks to the volcanic activity, it's a popular region for hiking, especially in autumn. There are a number of trails to choose from, including ones set with raised wooden platforms to protect the plants. The Hachimantai Nature Observation Trail includes alpine flowers, lakes and ponds as well as views of Mt Iwate from the specially built observation deck. When hiking Mt Hachimantai, one of the highlights is visiting the Kagami-numa, also known as the Hachimantai Dragon Eye. From late May to early June, the melting snow in Kagami Pond forms a striking turquoise dragon's eye. There are a number of different sections to choose from on the nature trail, with the full route taking approximately 2.5 hours. To visit Kagami Pond you can drive up to the parking spot at the resthouse near the summit and walk around 20 minutes.
Access: The road to the summit is a 40-minute drive from the Tohoku Expressway Matsuo-hachimantai IC. If hiking Mt Hachimantai, there are buses from Morioka Station during peak season (May to early November) - alight at Chausuguchi
Closed: The Hachimantai Trails are closed from November to mid-April.
Hiking the Appi-Kogen Trail: 50km Over Four Days
Stretching from the Appi Kogen Gondola Mountain top round to the Yakehashiri Trailhead, the 50km Appi Kogen trail is one of the most popular choices for hiking in Iwate. It combines seasonal flower viewing with ridgeline walks, marshlands and hot springs, making it the perfect getaway. At a relaxed pace with between 4.5 - 9 hours hiking per day, it takes four days and includes Mt Okumori, Mt. Hachimantai, Mt. Mokkodake, Mt. Morobidake, Mt. Kensomori, Mt. Obukadake, Mt. Komokko, Mt. Gentagatake and Mt. Iwate. Smaller sections can of course be chosen, with mountain huts to stay in dotted along the route.
Access: The Appi Kogen Station is one hour from Morioka by train, costing 1,170 yen on the JR Hanawa Line. The Yakehashiri trailhead is 15-minute drive from Obuke Station on the JR Hanawa Line, which is 36 minutes from Morioka, costing 870 yen.
Closed: The Hachimantai Trails are closed from November to mid-April.
Hiking Mt. Hayachine: Unique Flower-Spotting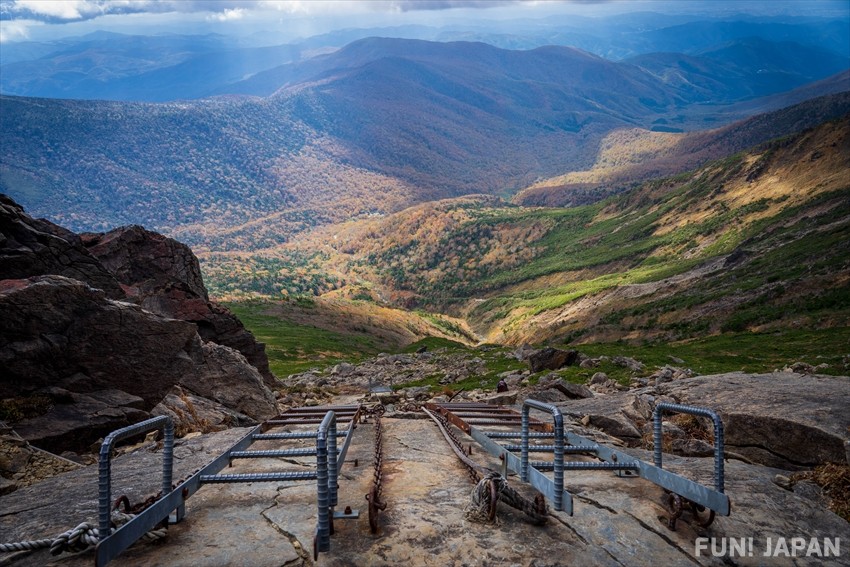 The highest peak in the Kitakami range, Mt. Hayachine has also been designated the status of Hayachine Quasi-National Park thanks to its beautiful natural landscape. The Odakoshi Trail is the most popular option, taking around four hours and reaching the 1917m summit. It is a relatively easy climb with some ladders, crossing just under 5km with hot springs along the way. The mountain is known for its wildflowers and has its own endemic species called the Hayachineusuyukiso which is similar to Edelweiss. The flowers bloom from July to August and add a special element to the journey.
Access: From Shin-Hanamaki Station, there is a special bus that runs once a day on weekends and holidays from June to September, taking an hour and twenty minutes to reach the trailhead.
Closed: There is no service from October to May, although the route is not officially closed it is not advised except for experienced hikers. 
[Survey] Traveling to Japan