Let's Check Out Funabashi, Chiba's Unofficial Character - "Funassyi"!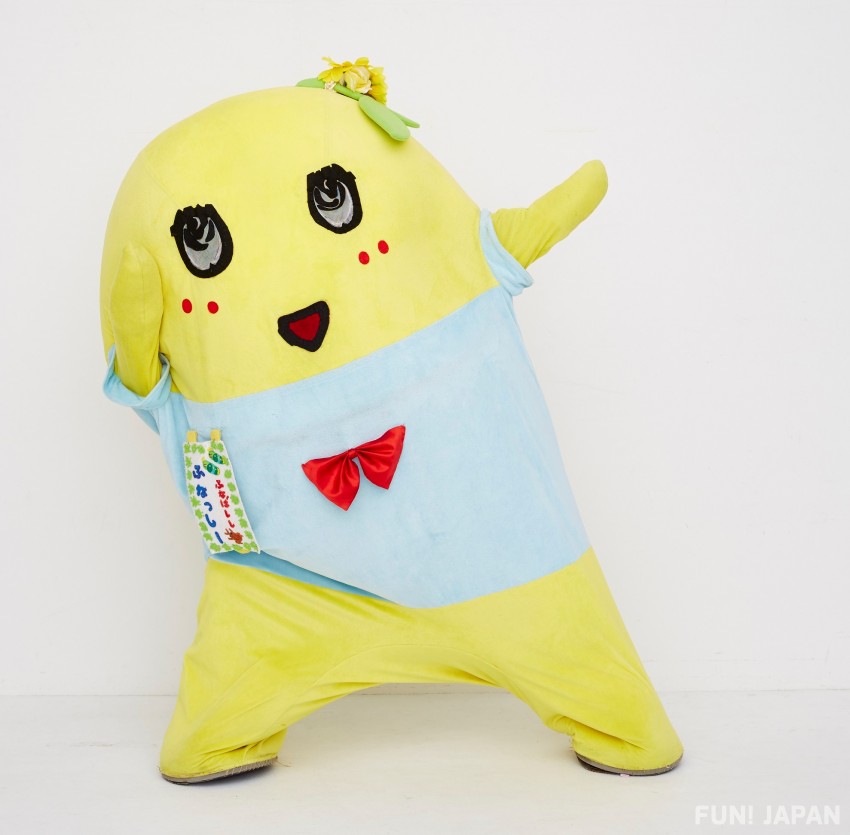 Within Funabashi, Chiba, there's an unofficial character that boasts great popularity, do you know who it is? It's the fairy of pears, Funassyi!
In this article, we're going to be checking out what makes her unique with cute looks and extremely energetic movement.
Funassyi - The Pear Fairy Living in Funabashi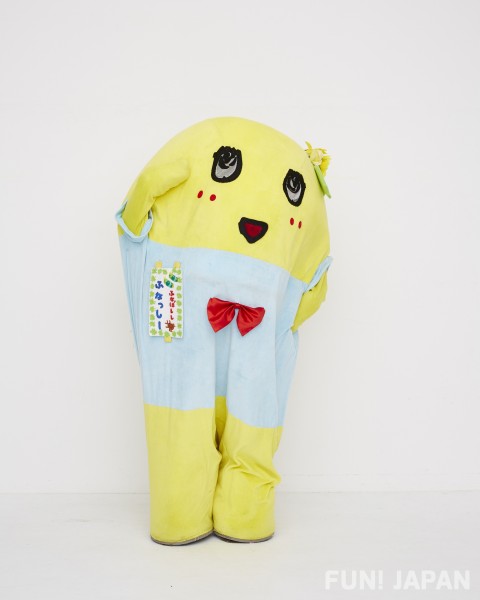 A yellow body and big cute round eyes. However, Funassyi's movement is the polar opposite of her cute looks, with high energy, fierce movement, and surreal speech, these differences have brought about nationwide popularity.

The name Funassyi came from the "Funa" of "Funabashi" and Chiba Prefecture's top fruit the pear, which is "Nashi" in Japanese. Funabashi itself has a good amount of locations that cultivate pears, and so the name "Funassyi" was created.
Funassyi was born on July 4 (Sunday) and is almost 1883 years old! According to her profile on the official site, her parents are just your everyday pear trees. Apparently, these pear faries are only born once every 2,000 years, and Funassyi was one of them.
If you look a little deeper into her official profile, you'll also find that apparently, her personality is that he has a bad mouth and is even a pathological liar! But is also quite straightforward when it comes to speaking her mind.

Funassyi has actually tried to become official a few times up until now, but unfortunately with no luck... I wonder if it's because of her "unique" personality... (While she is trying to ensure everyone can enjoy her performances with a straightforward mentality)

By the way, even though she's an unofficial character, she did win 1st prize in 2013 at a selection for the top local costumed mascot character.

▼Funassyi's Basic Information
Name: Funassyi
Birthday:07/04
Age:1883(As of Nov 2021)
Home: Funabashi, Chiba Prefecture
Occupation: Pear Fairy
Personality: She has a bad mouth and is a pathological liar, but also very straightforward
Favorite Phrase: Yoroshikunashi!
Energetic Talking & Moving! A Surreal Gap in Looks & Reality!
When talking about local characters, for the most part, most people would imagine a character that doesn't speak and does some cute poses while waving their hands to fans. Funassyi's biggest pull is that while she has energetic movement, she also has a unique way of talking with her fans. As her profile shows, the pear fairy has a yellow body that has an aura of happiness, a doodle-like face, with an overall cute-looking appeal, however, as soon as you see her or meet her at an event, you'll soon understand that looks can deceive!

With declarations such as that she has grade-5 pear skin, and at TV and other events, that she consumes food and drink through an "illusion spot" on her back (where the zipper is), which she's fine showing, it's a host of actions that other characters who are similar in fashion would consider taboo!

A Holy Land for Fans - Funassyi LAND found in Funabashi, Osaka, Harajuku, and Nagoya!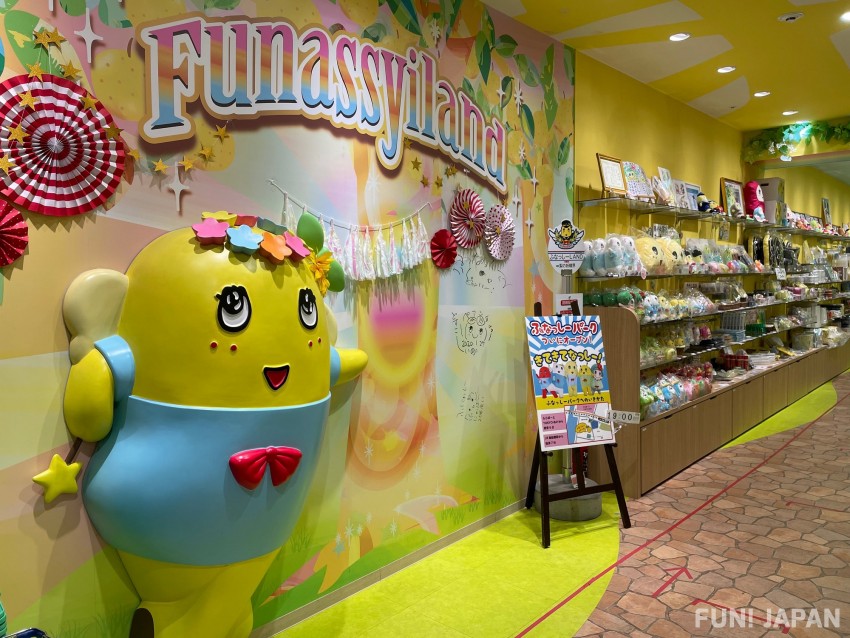 Funassyi LAND is the official Funassyi store that sells a wide range of products relating to the character.

In March of 2015, the first store opened in LaLaport Tokyo-Bay, Funabashi, Chiba Prefecture and boasted huge popularity, with more stores opening in the same year, Umeda, Osaka in July, and in Harajuku's popular store KIDDY LAND in December. Another store opened in Nagoya in 2016, which is currently known as a holy land for fans across the country.


Funassyi LAND has a wide variety of products including stuffed toys, stationery, daily necessities, and more all themed around Fuynassyi herself ♪ You can also find some Japanese items such as zabuton, or maybe some snacks that are perfect to take home as a souvenir! There are many exclusive goods at each individual store as well, so visit as many as you can!

Funassyi LAND Funabashi Head Office
Address:2 Chome-1-1 Hamacho Funabashi, Chiba 273-8530
Access: Take a train from JR Tokyo Station on the Keiyō Line to LaLaport Tokyo-Bay until Minami-Funabashi Station, from which the store can be found a short 5-minute walk away
Business Hours:10:00~20:00
[Survey] Traveling to Japan