See Wakayama: Stunning Cycling Routes in Nature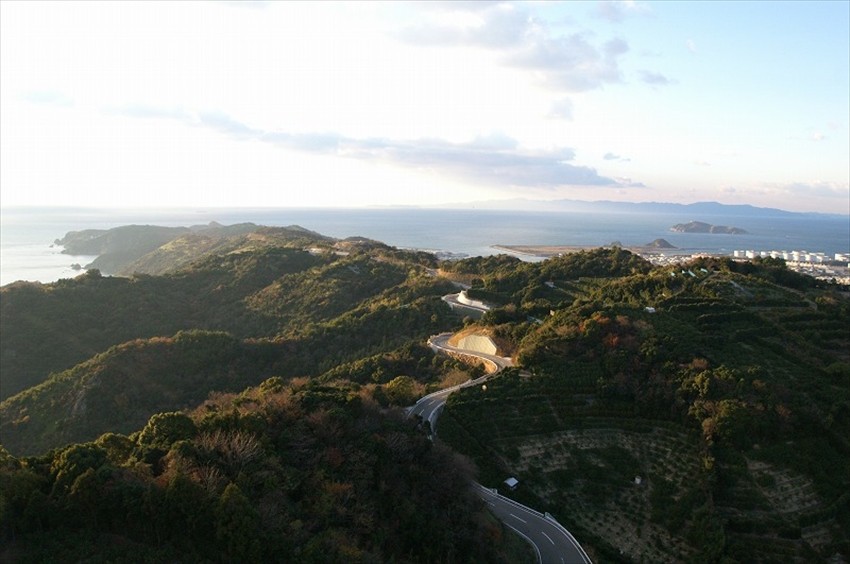 With stunning mountain ranges, ancient forests and striking coastlines, Wakayama is a cyclist's haven. The carefully planned cycling courses are the perfect way to see the sights and reach a new town, all in one go. 

Where is Wakayama?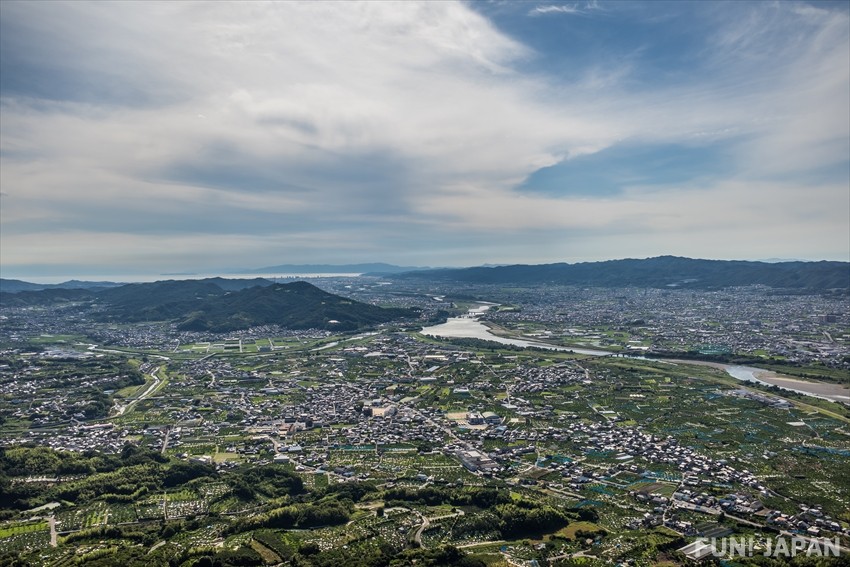 Wakayama is on the west coast of the Kii Peninsula on Japan's mainland, Honshu. It is a prefecture filled with forests, mountain ranges and ancient pilgrimage routes, with a mild climate in winter and hot, humid summers. The main city, Wakayama, is located on the west coast of the prefecture and is only 2.5 hours from Osaka by train.
Why Wakayama is Great for Cycling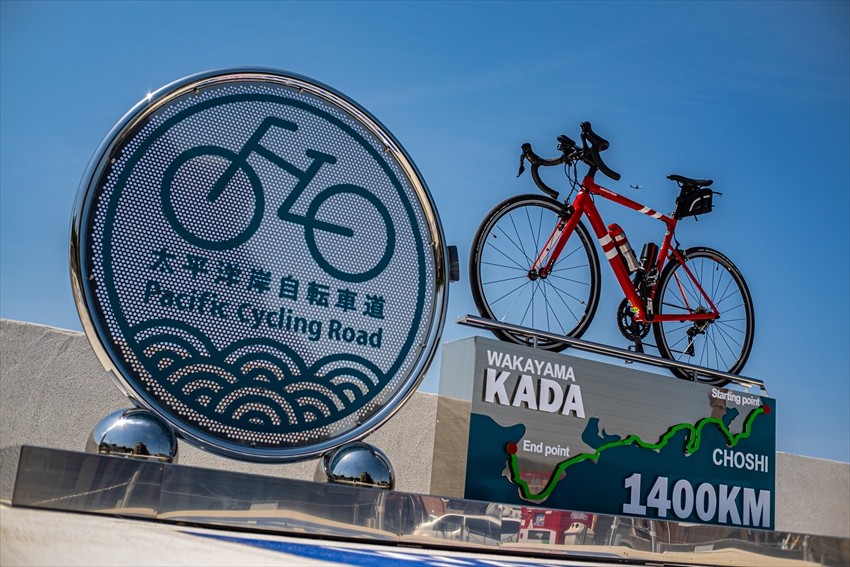 Wakayama is a prefecture suited to all cyclists, from those seeking challenging trails to coastal courses with all the sights and none of the inclines. The mild climate means almost all routes are available year-round, with changes in scenery making for a different experience each time. Thanks to its history of welcoming pilgrims, the prefecture is deeply welcoming and a fantastically friendly place to explore, with many regional specialities and festivals to enjoy depending on the season.
Top Three Cycling Courses in Wakayama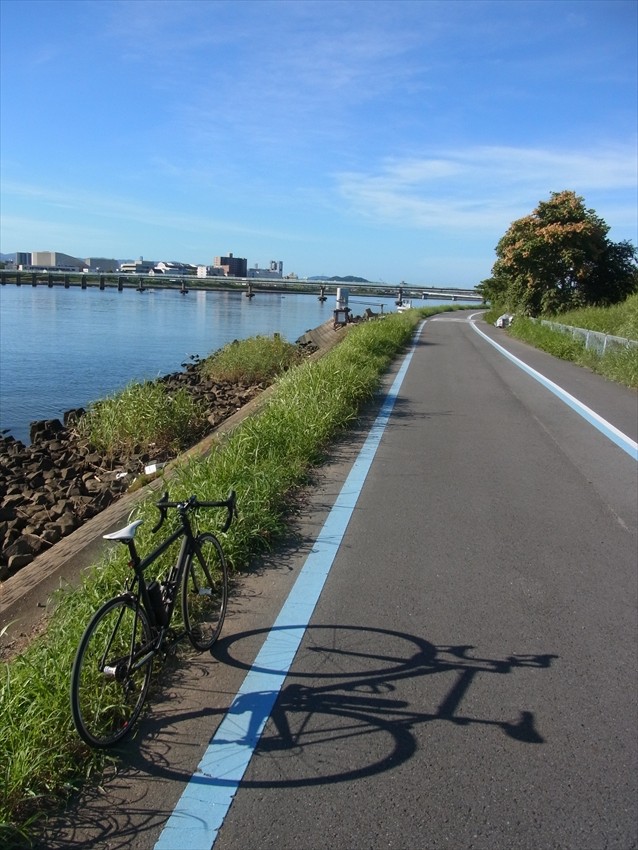 There are countless routes to choose from in Wakayama, but if you're keen to see some of the most popular sights along the way, these three are a great starting point.
Japan Heritage Tour: Kuroe - Wakaura - Kada Course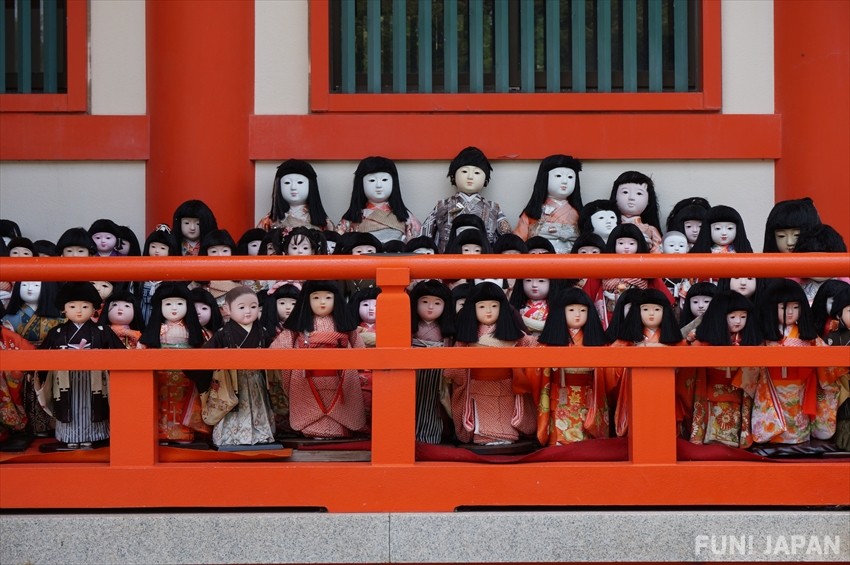 Starting at JR Kainan Station and taking in the Kuroe cityscape, this route heads up along the west coast of Wakayama. The starting point, Kuroe, is one of the top lacquerware producing areas in Japan and has picturesque streets with a large visitor center dedicated to explaining their detailed art. The course then follows the outskirts of Wakayama city and onto the only climb on this route: Saikazaki. You'll be rewarded with stunning views of the fishing town below. Awashima Shrine is an unusual stop-off as it is a shrine famous for celebrating Hina-nagashi (Girl's Festival) and is filled with thousands of dolls. The shrine is particularly popular with those praying for fertility or safe childbirth, with many leaving dolls for the shrine. The route then comes to an end at Kada Station where you can catch the 'medetai' trains. Decorated with bright colours and fun designs both inside and out, including the local speciality of bream, which is called "tai" in Japanese and pun with "medetai".
Distance: 35.6km
Time Required: 2.5 hours
Difficulty: 3 / 5 with few hills
Access: Kainan Station is 15 minutes from Wakayama on the JR Kinokuni Line.
The Coastal Route: Shirahama - Susami - Karekinada Course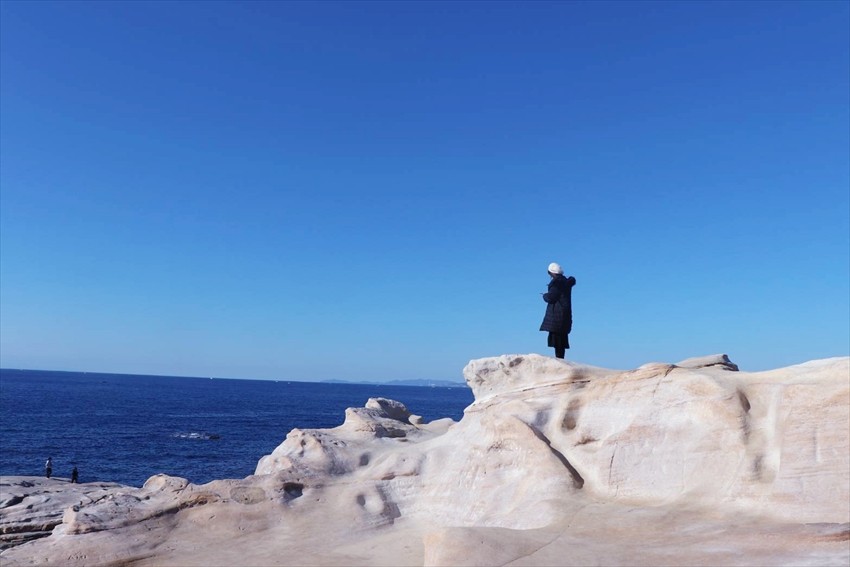 Combining some of the area's most famous views with fresh sea air, this course is a winner for those seeking to blow the cobwebs. It begins in the popular beach town of Shirahama, known for white sands and summer fireworks. Taking in incredible rock formations like Senjojiki and the well-known Engetsu Island, you can enjoy the creations of nature as you cycle towards Tsubaki Onsen. Here you can soak your pedal-weary feet in the natural hot spring and even stay for a full-body soak if you prefer. The route ends at JR Esumi Station, with the full route taking approximately four hours, but make sure you leave plenty of time for sightseeing!
Distance: 57km
Time Required: 4 hours
Difficulty: 3 / 5 with no difficult hills
Access: JR Shirahama Station is 2.5 hours from Osaka and 3 hours from Kyoto by train.
Tour de Kumano: Kumano Hayatama Taisha - Nachi Falls - Taiji Course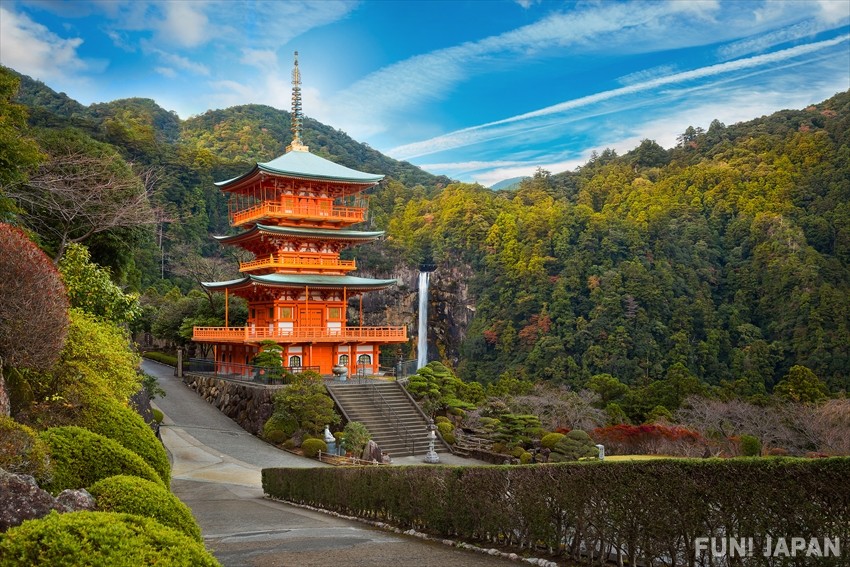 Borrowing its nickname from the famed Tour de France, this route is a fabulous route for those looking to see some of the famous Kumano Kodo sights. An ancient pilgrimage route originally undertaken on foot, it is now common to cycle or take the bus for some or all of the route. On this 52km trail you'll start at Shingu Station and head straight to Kumano Hayatama Taisha, one of the three UNESCO World Heritage site key shrines. The next stop is the striking Nachi Falls, one of the most well-known sights in Japan. Visiting Nachi Taisha, the nearby shrine and another of the three UNESCO sites is part of the traditional pilgrimage route.
Distance: 35.6km
Time Required: 2.5 hours
Difficulty: 3 / 5 with few steep hills
Access: Jr Shingu Station is just over three hours from Wakayama Station on the Kuroshio Limited Express Service.
Bike Rental in Wakayama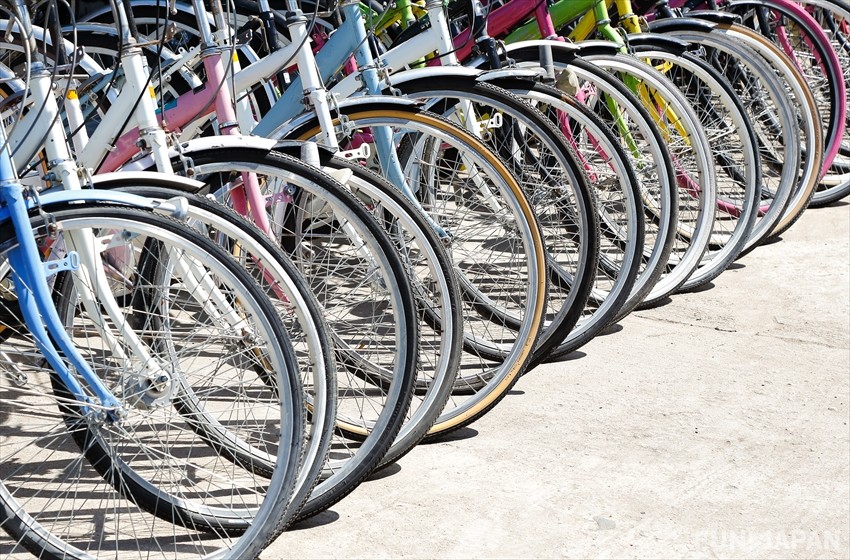 There are a vast number of spots offering rental bikes in Wakayama, ranging from hostels to local cafes to train stations and tourist sites. For example, UNESCO World Heritage Site Kumano Hongu World Heritage Center is one popular bike rental spot, while the busy Wakachika Plaza Bike Rental office is right across from the central exit of JR Wakayama Station. Many locations will offer regular bikes as well as electric-assist bikes, which can be handy on routes with hills. If you are uncertain on where to borrow bikes, try asking at your accommodation or at the local tourist information office. 
[Survey] Traveling to Japan
Recommend