Kuroshio Market - Experience some of Wakayama's Most Delicious Seafood & Local Cuisine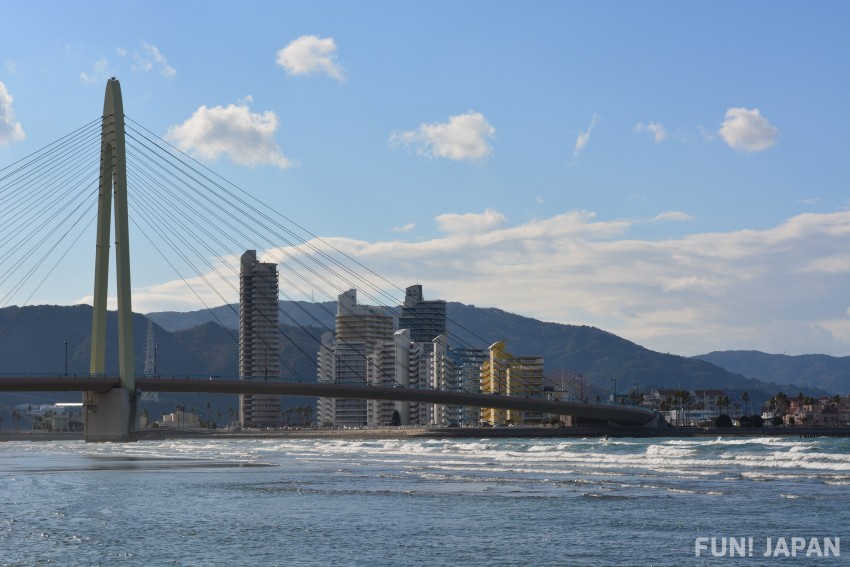 Wakayama Prefecture is well known for its citrus fruits, especially plums and mandarin oranges.

As for sightseeing, you have the World Heritage Site Kumano Kodo Street, the beautiful hot springs, and the extremely popular Shirahama, you can even take a bus for 40 minutes from Wakayama Station and enjoy hot springs, seafood, barbeques, and more at Wakayama Marina City, have you heard of it before?


Wakayama has a very oblong-type shape, and, different from somewhere such as Osaka, Kyoto, or Nara, is a little harder to visit for just a day trip. However, if you're visiting Wakayama Marina City, it has everything you'll need including a hot spring, delicious seafood lunches, fishing, and many more activities, as well as stores for buying some of Wakayama's most sought after souvenirs to commemorate your journey.

Let's take a quick look into just some of the things Wakayama Marina City has to offer including the tuna-themed Kuroshio Market, one of its most popular locations.

Kuroshio Market's Tuna Show!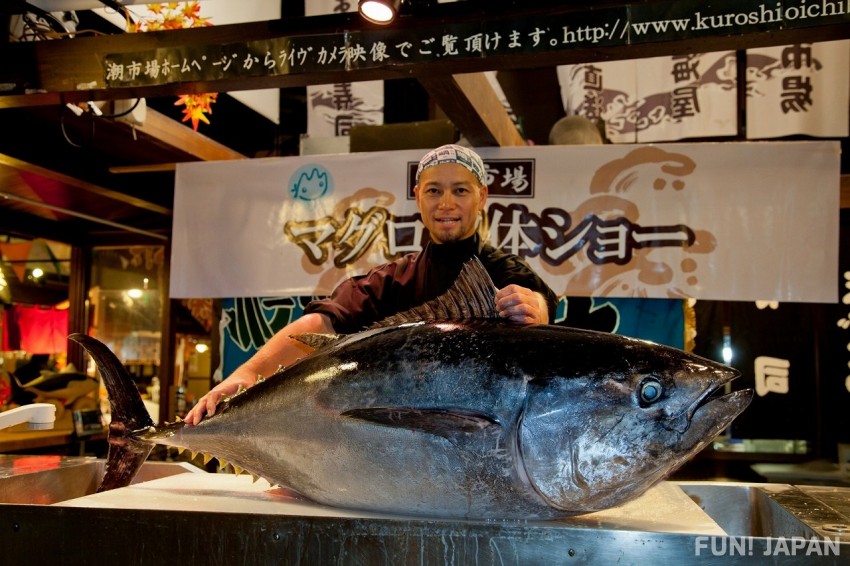 Wakayama Marina City can be found in the south-western part of Wakayama City on a man-made island. 

Kuroshio Market which can be found within was created with the concept of a "Tuna Themepark", and is a location where you can enjoy many activities relating to Wakayama's seafood industry. Wakayama Prefecture is found within both the Pacific Ocean and the Seto Inland Sea making it a haven for seafood! The Nachikatsuura is said to be especially delicious, often regarded as the most delicious across the entirety of Japan.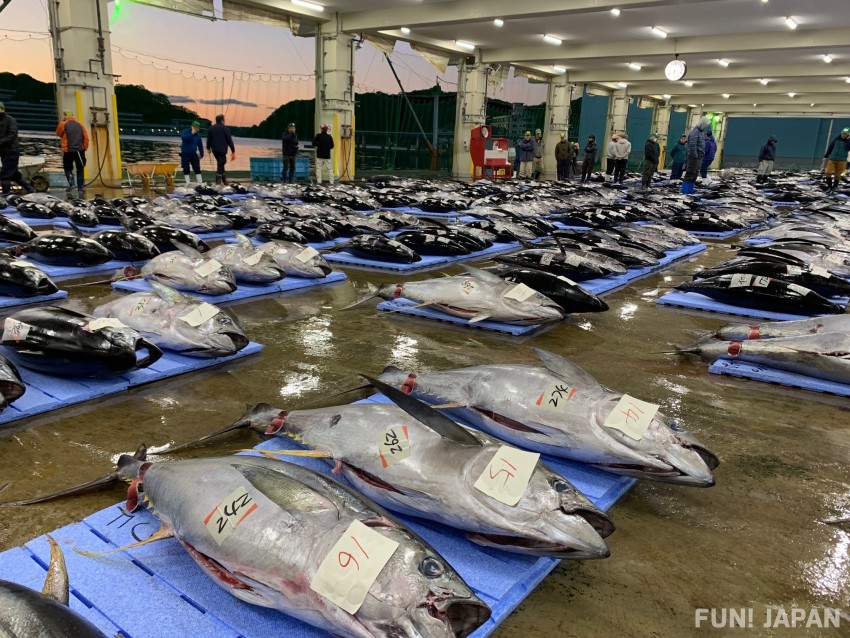 At the market, you're not only able to purchase some of the fresh tuna fished out from the nearby ports, but also see one of the seasonal tuna fish being filleted from scratch by a professional! This show takes place 3 times each day, and it's even possible to buy some of the freshly filleted tuna (*Currently only once a day from 12:30). They even sell the tuna as sushi or as a rice bowl, could be a perfect lunchtime meal?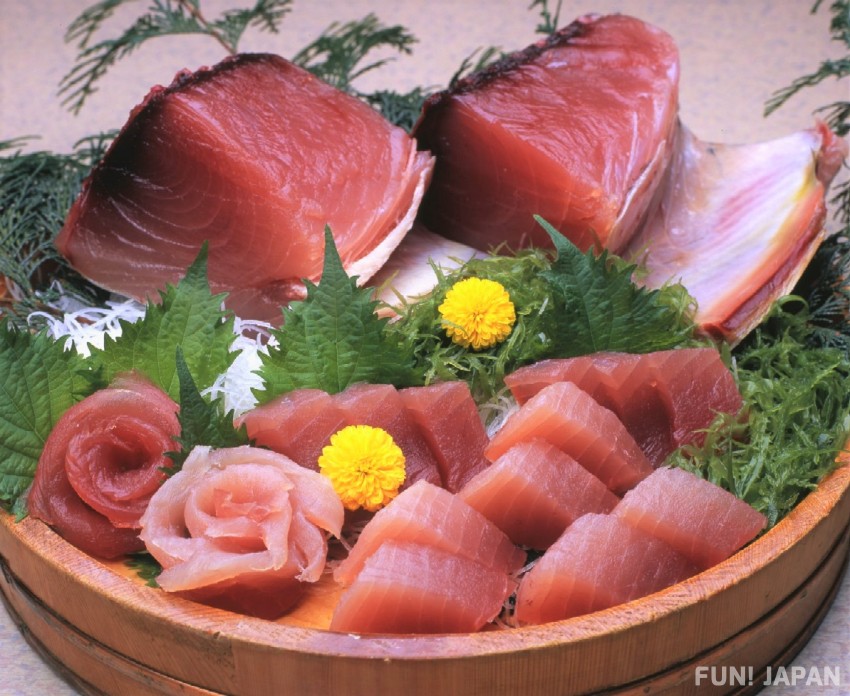 Inside, you'll find a Shōwa era-style design, with many Japanese restaurants, old signs, posters, and more creating a retro atmosphere. There are many different types of tuna, including methods of fishing, parts of the fish, and even nutritional value, if you want to learn more you can even visit the study corner and photo spot nearby!

What to Eat at Kuroshio Market
Let's take a look at some of the must-try menu items at Kuroshio Market
Fresh Sushi & Rice Bowls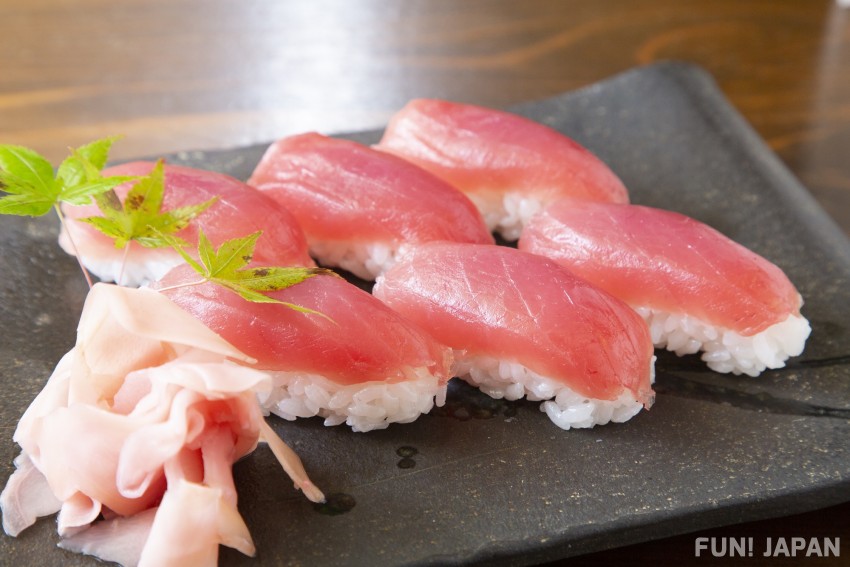 If you're eating at Kuroshio Market, the fresh tuna is surely a must-try!

In the food court found on the first floor, you can try the tuna that was recently filleted by the professional during the show as things such as sushi or over rice as a rice bowl. If you're not one for raw fish, you can try it grilled, or even fried in tempura or as a ramen dish, pick whichever suits you!
If you head to the 2nd floor, there's even a 90-minute tuna all-you-can-eat restaurant that serves both tuna sushi and tempura.

Scallops, Clams, and Shrimp all Grilled! Enjoy a Seafood BBQ!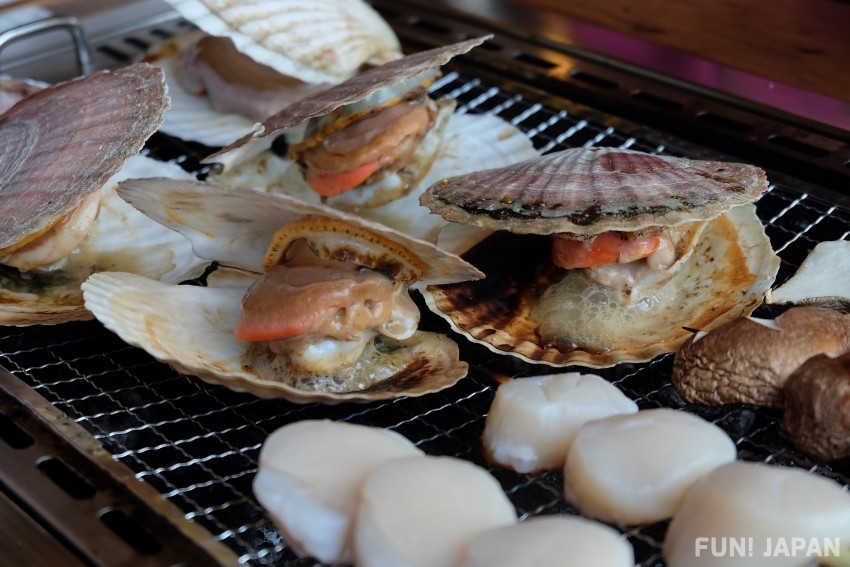 If you're visiting with friends and family, why not grill some seafood, meat, and vegetables together on the rooftop terrace barbeque area!

You can grill various things on the rooftop here such as skewered tuna, scallops, shrimp, and much more!

If you're planning to use the BBQ services, make sure to get a pass from registration (*Weekdays may have open spots to use without a ticket. Please confirm at the registration desk.) All you have to do is pick out what you want from the market, buy, then BBQ! 

Location Name: Kuroshio Market
Address:1527 Kemi, Wakayama, 641-0014
Access: [From Osaka] - 50 minutes from Tennōji Station using the JR Kuroshio Express, debarking at Kainan Station and riding the Wakayama Bus Service until Wakayama Marina City. [From Wakayama Station] Ride the Wakayama Bus Service for 40 minutes until Wakayama Marina City
Business Hours:10:00~17:00

※Business hours are subject to change depending on the season.
[Survey] Traveling to Japan
Recommend