Japanese Baseball: Japan's Adopted Home Sport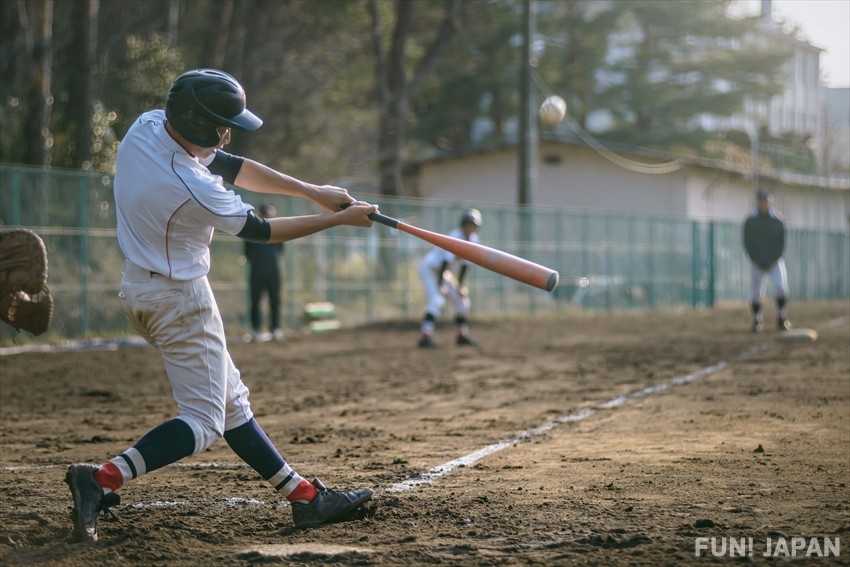 Called Yakyu in Japanese, Baseball captured the nation's sports fans back in the Meiji Period and has since become one of the most-watched sports in the country. Now with some of the best players in the world, Japan is a real player in the Baseball world, with the domestic scene bringing its own style to the originally-American game. Whether it's brass bands in the stadium, nationally-screened high-school tournaments or a dedicated shrine, Japanese Baseball has truly blossomed.

Baseball: The Basics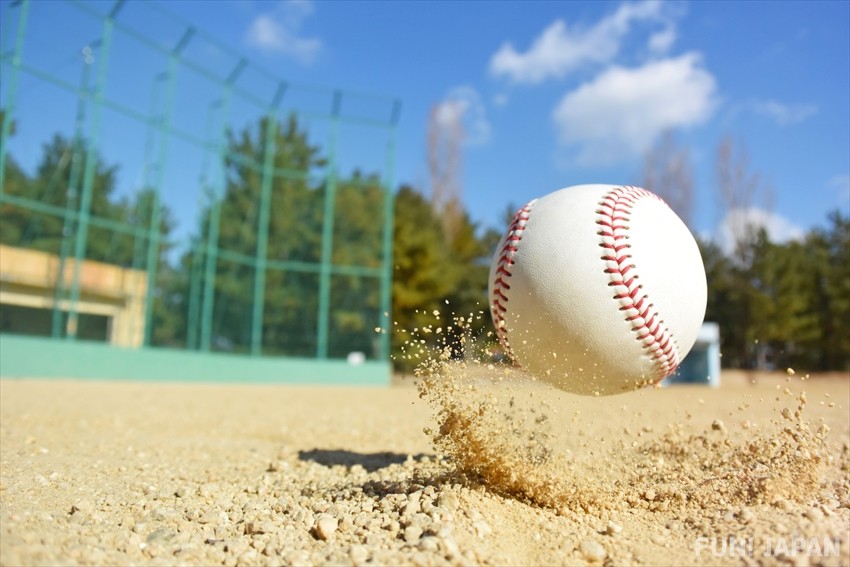 Baseball is a team sport with nine players who take it in turns to bat and run (offense) and pitch and field (defence). When a player pitches, the batsman will aim to hit the ball out of the reach of fielding players and will run from base to base on the diamond. Fielders will seek to catch the ball outright, eliminating the player, or retrieve and return the ball to fielders at the different bases as the batter runs between them. The games have a series of innings (similar to cricket) and last approximately three hours, although there is no fixed time (unlike football).
Baseball In Japan: A History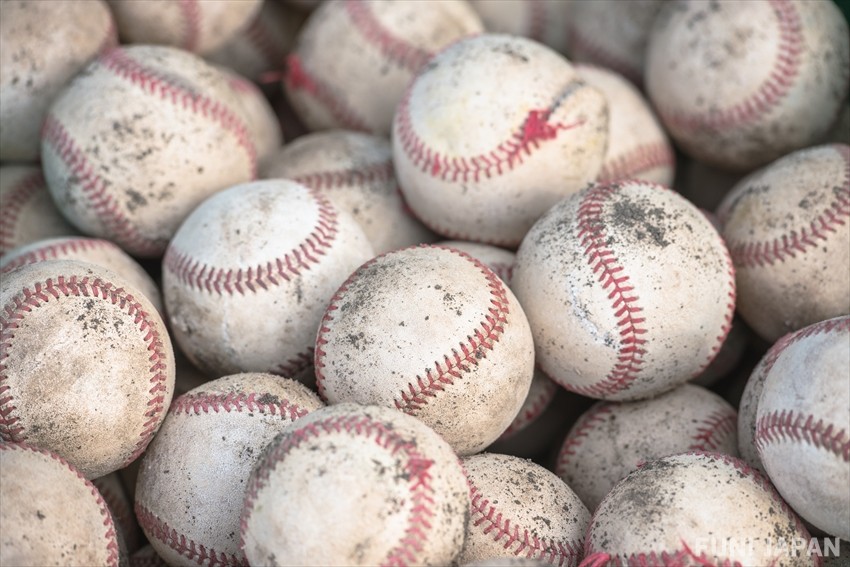 The introduction of baseball in Japan can be traced back to one man: Horace Wilson, an American professor of English who introduced it as a school sport to Tokyo's Kaisei Academy in 1872. The sport grew in popularity with the first adult team called Shimbashi Athletic Club starting in 1878 and a Japanese school team defeating a team of foreign residents in Yokohama in 1896. The win was widely celebrated in the press and was credited with launching the sport's subsequent success in Japanese school.
Professional baseball started to take off in the 1920s, with an all-star team formed in 1934 playing an exhibition game against world-renowned players such as Babe Ruth, Lou Gehrig and Jimmie Foxx. The nation's professional league was formed in 1936 and was called The Japanese Baseball League, but was reorganised into Nippon Professional Baseball in 1950, which has two leagues within it and continues today.
Why is Baseball so popular in Japan?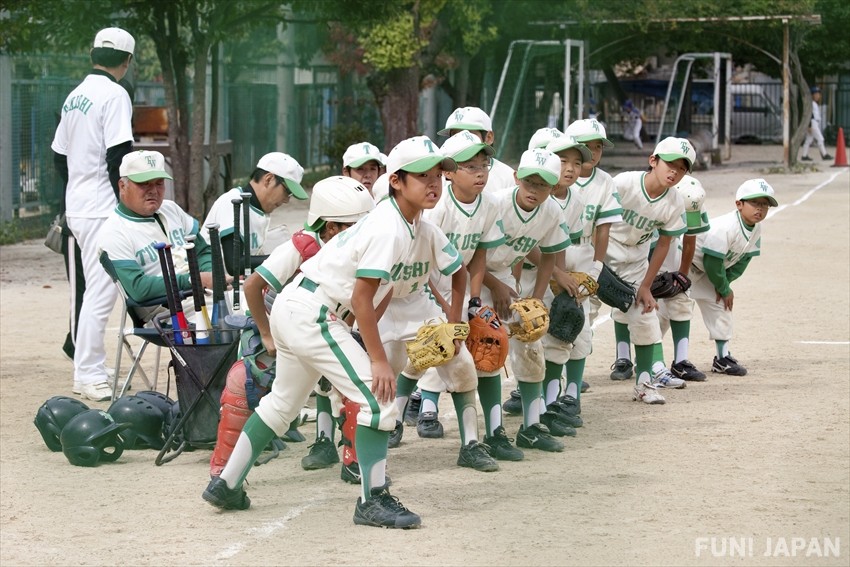 The national love of baseball has been explored by many professionals. While it combines an interest of all things foreign and especially American, there is more to it than this. It is believed by many that the game's popularity is due to its team-nature. Until the introduction of baseball, Japanese sports were structured with individual opponents. While there would be teams in Sumo and Kendo, it would be a 1-1 battle. The Japanese love of 'wa' a kind of societal harmony, and a strong value on teamwork means baseball was a natural sport for Japan as it grew into a more international country.
Baseball in Japan Today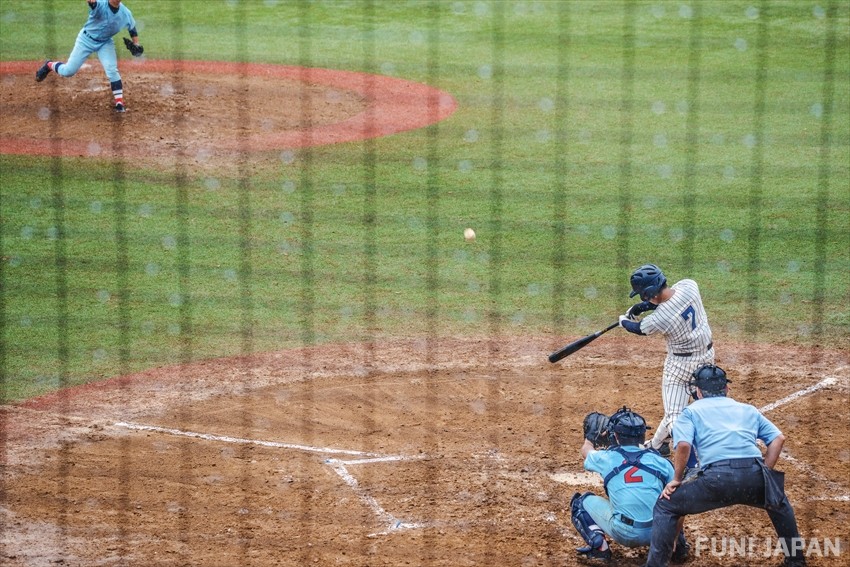 Today Baseball is everywhere in Japan, from school tournaments to professional leagues. Spot students wearing spotless uniforms on their way to practice or kitted-out fans off to a nearby stadium and you'll see the love Japan has for their adopted sport.
Professional Japanese Baseball Leagues
The highest level of baseball in Japan today is called Nippon Professional Baseball and consists of two leagues. There were four teams from the original Japanese Baseball League included in each of the two leagues, with newer teams joining them. Teams have long been named after their owners - a trend which continues today with team names changing when bought, but more recently locations have also been added to the league names. The professional baseball season lasts from training in February, games from March to October and league playoffs and the Nippon Series Championship in late October.
The Central League
The Central League, also known as the Ce League, is currently formed of six teams. It originally held eight teams, but two original teams were disbanded and merged into existing teams. The current teams are: Chunichi Dragons (Nagoya), Hanshin Tigers (Nishinomiya), Hiroshima Toyo Carp (Hiroshima), Tokyo Yakult Swallows (Shinjuku, Tokyo), Yokohama DeNA Bay Stars (Yokohama) and Yomiuri Giants (Bunkyo, Tokyo).
The Pacific League
Also known as the Pa League, the Pacific League is the second of Nippon Professional Baseball. The league was originally known as the Taiheiyo Baseball Union and was founded in 1949, changing its name in 1980. While there were originally seven teams, a new teams was created to bring it up to a more balanced eight, but the team struggled and was combined with another, with the resulting team soon merging with another team to leave the league with six teams. The current teams are: Chiba Lotte Marines (Chiba), Fukuoka Softbank Hawks (Fukuoka), Hokkaido Nippon-Ham Fighters (Sapporo), Orix Buffaloes (Osaka), Saitama Seibu Lions (Tokorozawa, Saitama) and the Tohoku Rakuten Golden Eagles (Sendai, Miyagi). The Pacific league has some slight differences, including having a designated hitter and a three-team playoff system, with only the latter adopted later by the Central League.
High School Baseball: Koshien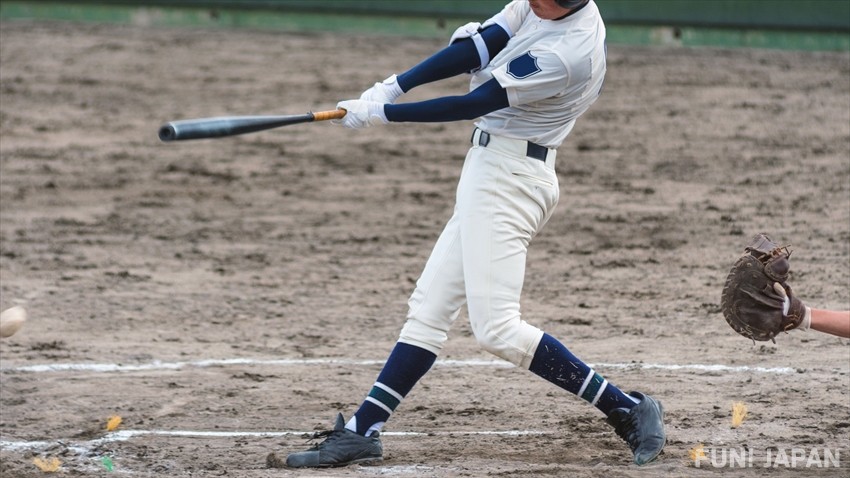 A very popular sport in most high schools across Japan, Koko Yakyu (High School Baseball) forms one of the most popular televised competitions in the country. Held each August with top teams from each of Japan's 47 prefectures, Koshien is formed of two tournaments watched by millions. The Japan High School Baseball Federation pairs with the Mainichi Shimbun for the Spring Koshien (or Senbatsu) and with the Asahi Shimbun for the Summer Koshien. There is a final culminating match played each summer at the dedicated Hanshin Koshien Stadium in Nishinomiya, Hyogo.
Sacred Spots of Baseball in Japan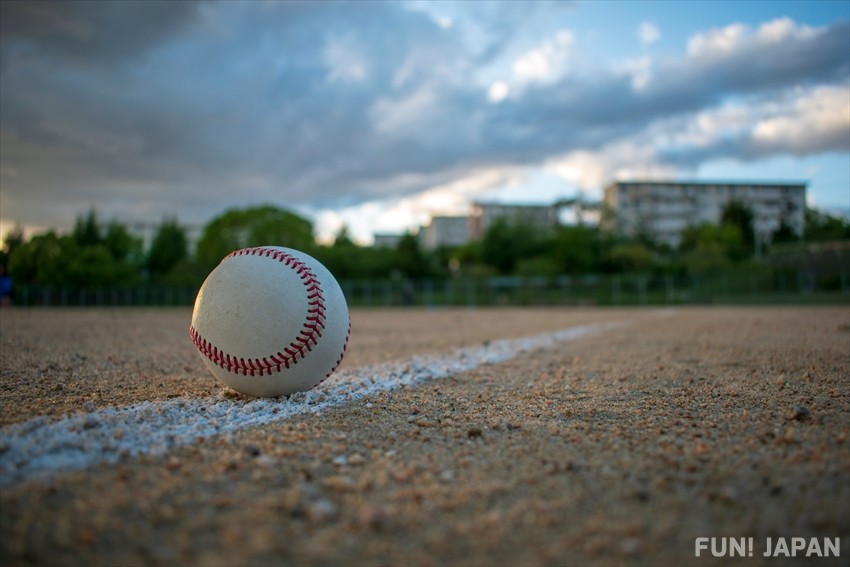 As well as visiting some of the most popular stadiums in Japan, fans will seek out museums as well as other sacred baseball sites.
Stadium Visits in Japan
Popular stadiums include Tokyo Dome (home to the Yomiuri Giants), Nagoya Dome (home to the Chunichi Dragons) and Hanshin Koshien Stadium (home to the Hanshin Tigers as well as the annual High School Competition. Some stadiums offer tours, although these are largely on hold due to Covid and the use of stadiums for the Olympic and Paralympic Games.
Yakyu Jinja: The Baseball Shrine
In Saitama, dedicated fans and players can visit Yakyu Inari Shrine to pray for their team's success. Originally simply a shrine dedicated to the deity Inari, the shrine's kanji (meaning long field) could be pronounced as Yakyu, meaning baseball and soon became a destination for fans of the sport. Worshippers can purchase wooden bat-shaped ema (prayer plaques) as well as regular shaped plaques decorated with baseball items to write their wishes on. Omamori (prayer charms) can also be purchased and are presented to players before matches or purchased on team visits. The shrine is located in Higashimatsuyama City in Saitama, around 1 hour from Ikebukuro on the Tobu Tojo Line.
The Japanese Baseball Hall of Fame and Museum
Located in Koraku in Tokyo, the museum is the first of its kind in Japan and was opened in 1959. While it was originally positioned next door to the Korakuen Stadium which was a baseball-mecca, it was later replaced with what is now the Tokyo Dome in 1998, and the museum is now found inside the stadium. Visitors can admire the hall of fame, commemorating players who have made outstanding game contributions and see original baseball materials past and present, including famous player's uniforms and equipment as well as trophies. The museum can be accessed through Tokyo Dome with tours available.
Where to Play and Watch Baseball in Japan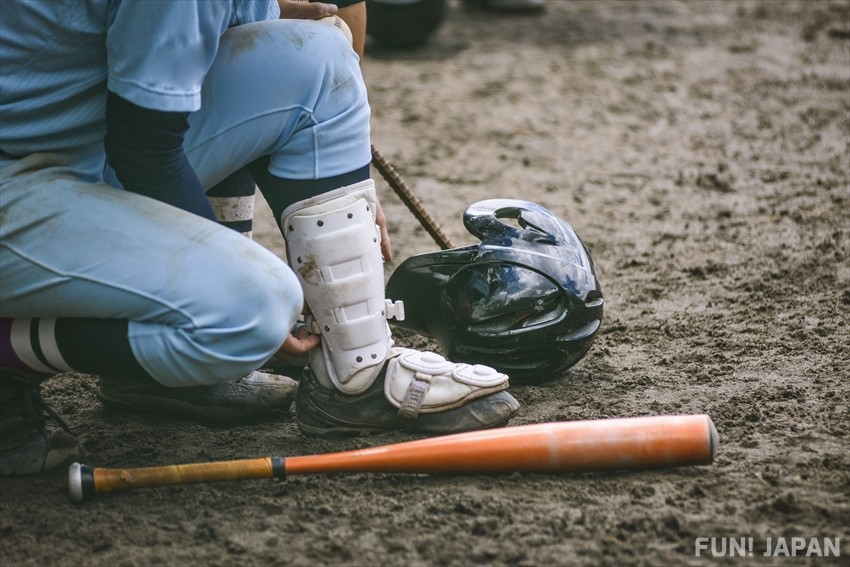 Those looking to play baseball in Japan on a short trip can head to one of the popular batting cages dotted across the country. Located on roofs, in parks and all-night game centers, there's no shortage of options. One of the best is to play at the Spo-dori batting cages located in Tokyo Dome itself. Visitors can compete against virtual professional players with both rubber and hard ball options.
Those wanting to watch a game can keep an eye on the season and book tickets for local or professional league matches. Tickets cost between 2-15,000 yen in general, with large stadiums meaning it is relatively easy to get tickets, unless it is late in the championship. As with all sports, sitting in the home-side of the stadium is likely to give the best atmosphere, although siding with the away team can be an exciting experience and a great way to meet people from all across Japan.
The Best Baseball Snacks for the Game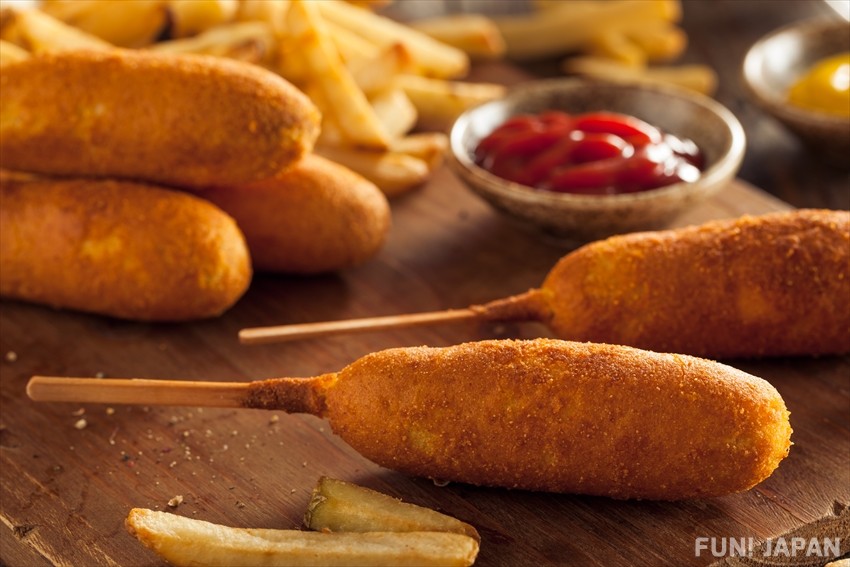 Often combining Japanese fast-food and American influences, the food at baseball games is salty, snacky and delicious. Local favourites like yaki-soba (fried noodles), takoyaki (octopus balls) and curry rice can all be enjoyed. American-inspired options include corn-dogs, wieners and more recently fries. Some stadiums will have snacks from the visiting team's region, so be sure to try these if you get the chance. All these treats have one thing in common - they go great with a cold beer. Known as Uriko, 'beer girls' are a staple of Japanese baseball stadiums and serve cold beer from 15kg kegs worn as backpacks. 
[Survey] Traveling to Japan