"Virtual Japan Platform", an online platform that lets you to experience virtual Japan 24 hours a day, 365 days a year, has been launched! We are also looking for FUN! JAPAN members to be ambassadors!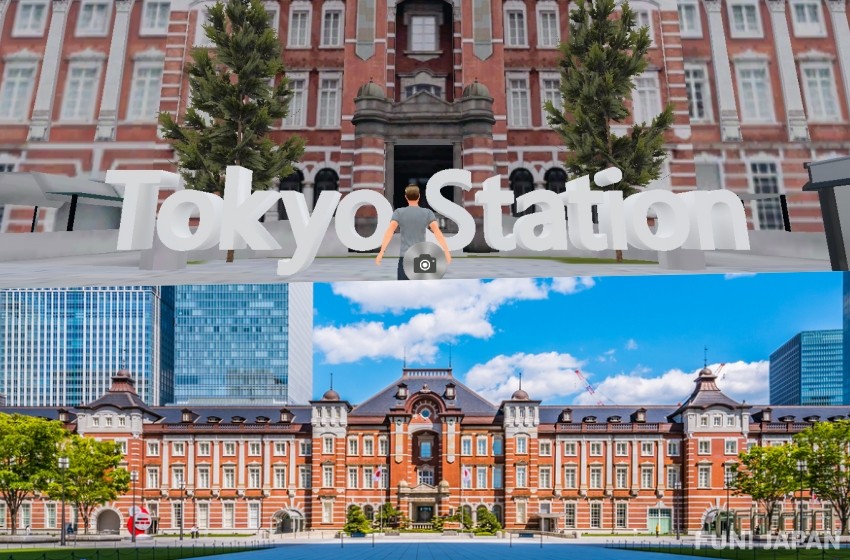 More than a year has passed since it became difficult to travel to Japan. While it is still unclear as to when people will be allowed to travel again, the "Virtual Japan Platform" (abbreviated as VJP), which allows users to experience visiting Japan in real time with people from all around the globe while at home, will start in May 2021!

An online platform developed with the desire to "integrate the real world and the virtual world giving users the feeling of being in Japan." There are more things you can do in this world than you can imagine ...!

* The posted visuals are still under development and are subject to change at any time.
* The following interface visuals are mainly in Japanese, but an English interface is also available
Go when you feel like it! Go to Japan anytime, all day, everyday!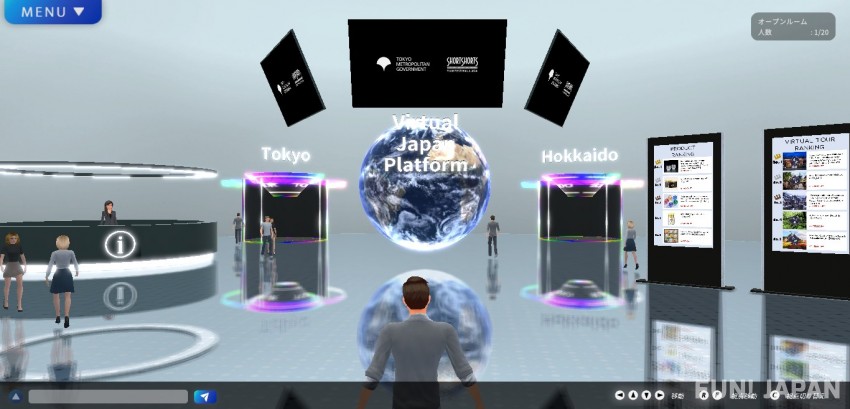 If you think about the way we've traveled up until now, you have to book your days off work first, then book a plane ticket / hotel, plan your itinerary, etc. However, these days, when you can't travel even if you would love to go to Japan, even if travelling is currently restricted, you can have a virtual experience in virtual space even for just a few minutes without the need for an app! "VJP" has been developed for people who have difficulty getting time off work to travel, who love Japan and want to know the most up-to-date information, and who want to enjoy Japanese content.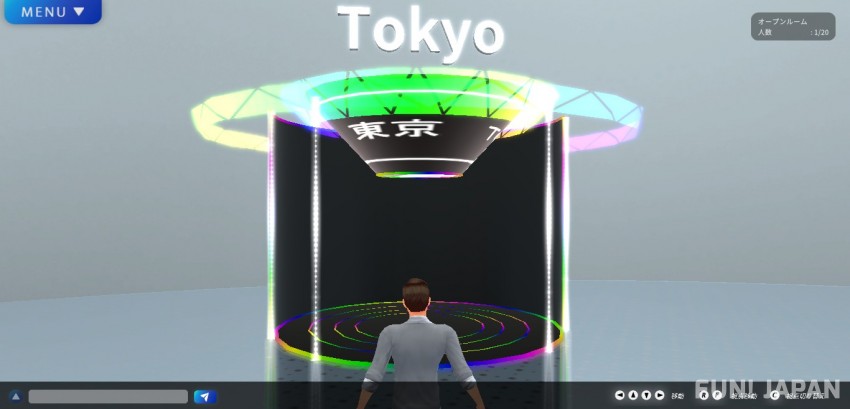 A dream-like online platform where you can go to Japan anytime, wherever you are as long as you have a computer with an Internet connection (smartphones support will be available soon). You can actually "go when you want to"! You can control your own avatar (character) and walk around a map of Japan, which is unique to this virtual world, so you can have fun in a virtual space that Google Street View does not have.

A space that is 100% "Only in Japan"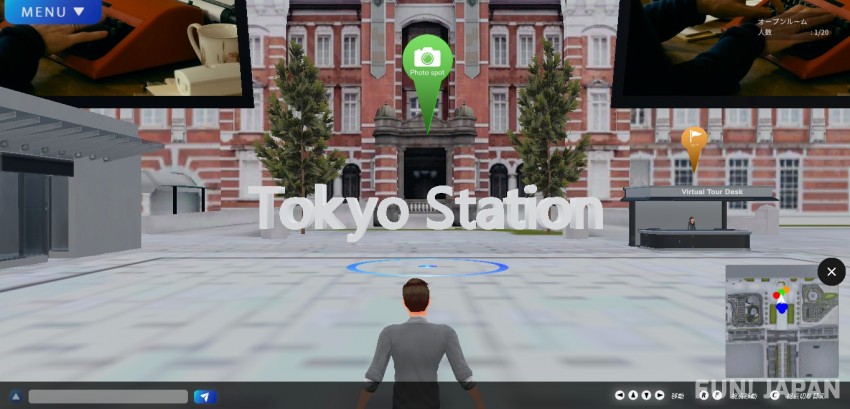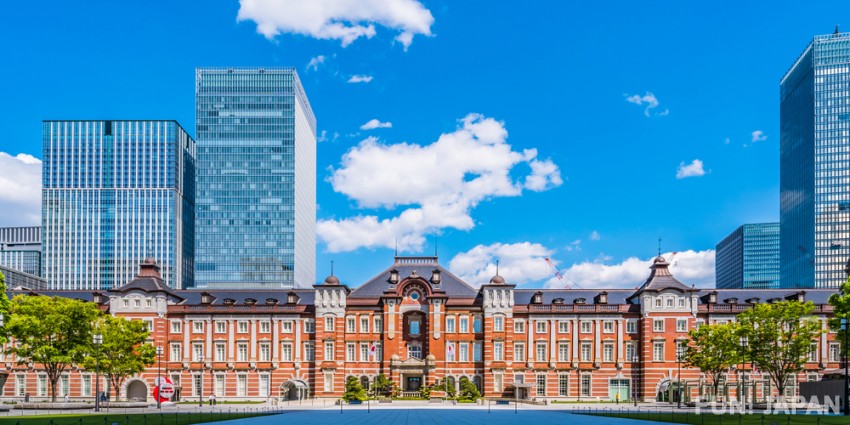 A virtual space based on the theme of 100% "only in Japan" that we would like to dedicate to all fans of Japanese. Maps of places all across Japan such as Tokyo and Hokkaido will be implemented on the platform. For instance, one of the ways to enjoy the space is to take the opportunity to learn about areas that are difficult to access and areas that you have never had the chance to visit.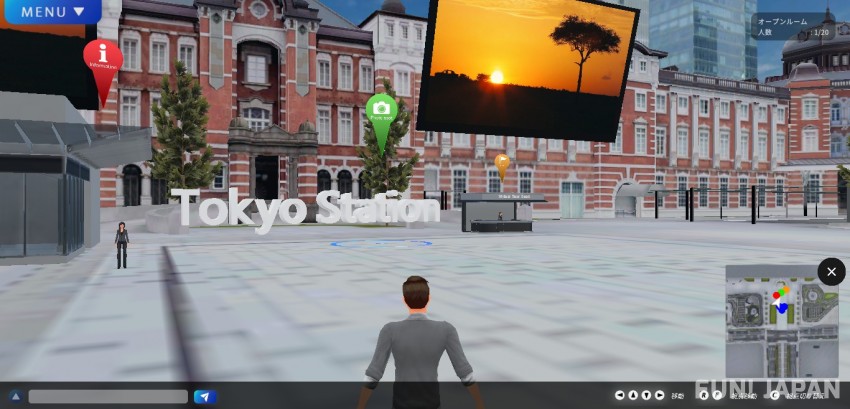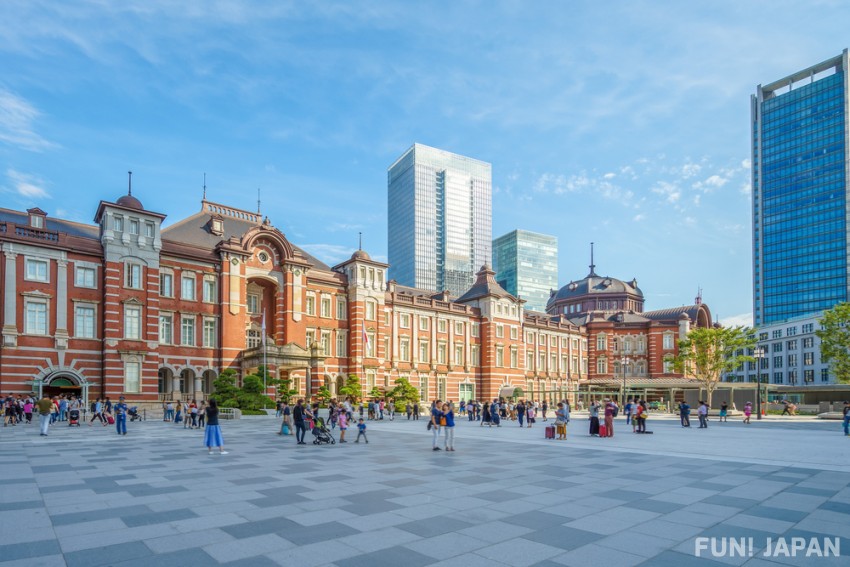 If you've been to Japan, you're sure to have visited the area surrounding Tokyo Station. As you can see by comparing the visuals, we plan to gradually add more prefectures and sightseeing spots from across the country, including a map of Tokyo Marunouchi (Tokyo Station), from the red bricks of the station building to the skyscrapers situated behind. Which prefectures, sightseeing spots, or experiences will be added next depends entirely on your ideas!

Move, run, and chat! Make your very own avatar!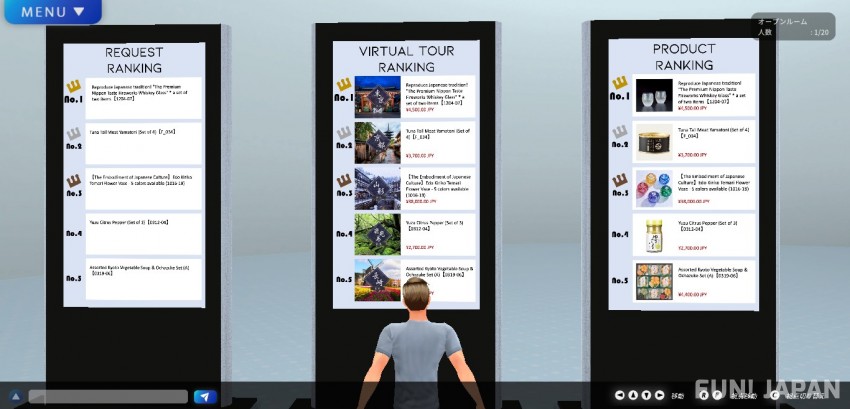 A chat function has been implemented with the desire to place importance on communication between the users. You are able to interact with people from all around the globe, including Japanese people, so please invite your friends and help create a community where "Fans of Japanese" can gather.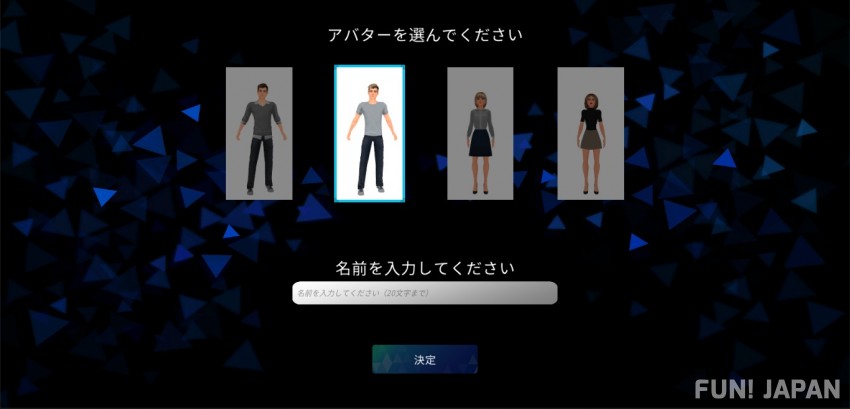 Also, VJP will implement a function that allows its users to customize their avatars. Keep an eye out for future updates, such as the ability to change clothes and decorate your room!
Take tours, go shopping, & join events, all online!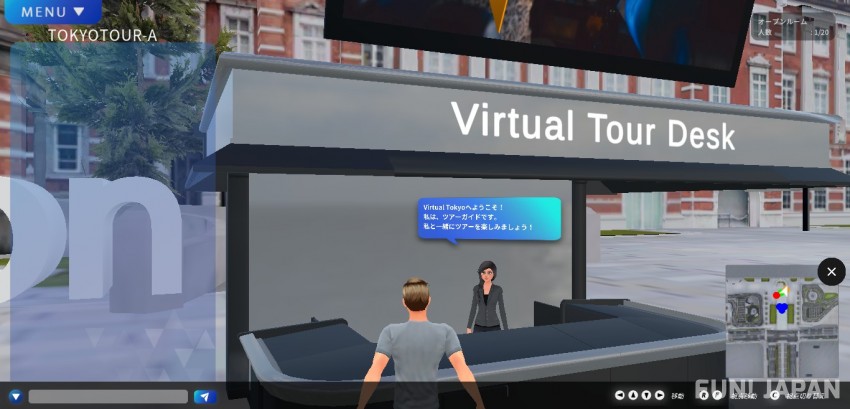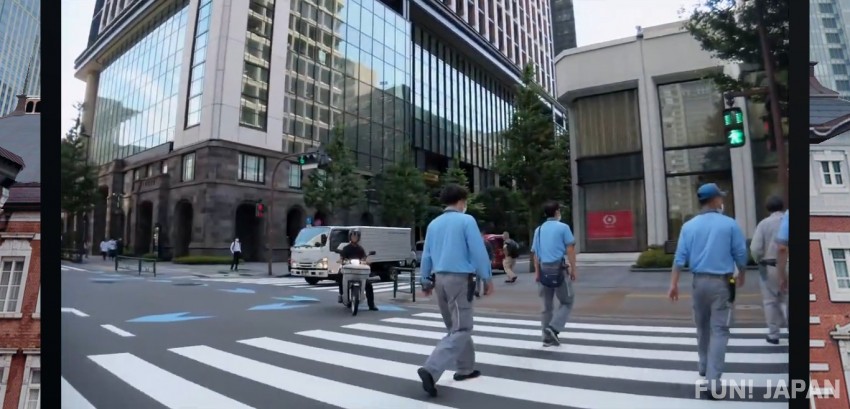 One of the ways to enjoy the space is to view videos that were taken all over the country whenever you like, including live streaming. Some of the videos are have explanations given by FUN! JAPAN staff or travel guides.

For example, there are festivals and events that only occur once annually. Even if you are not in Japan on the days of the events, you may be able to experience them online in real time.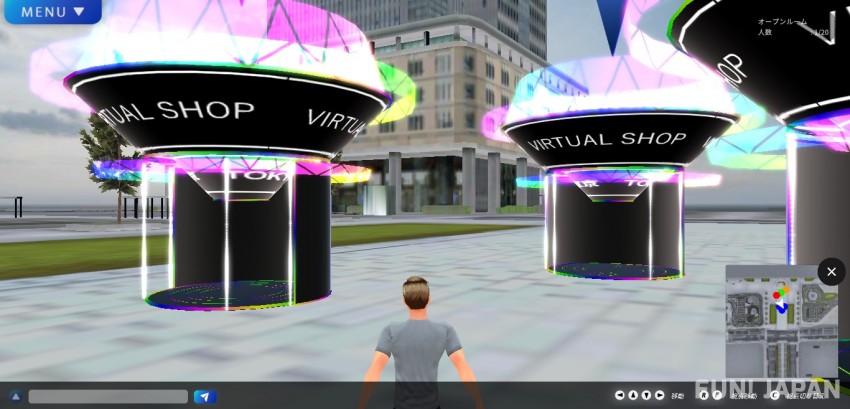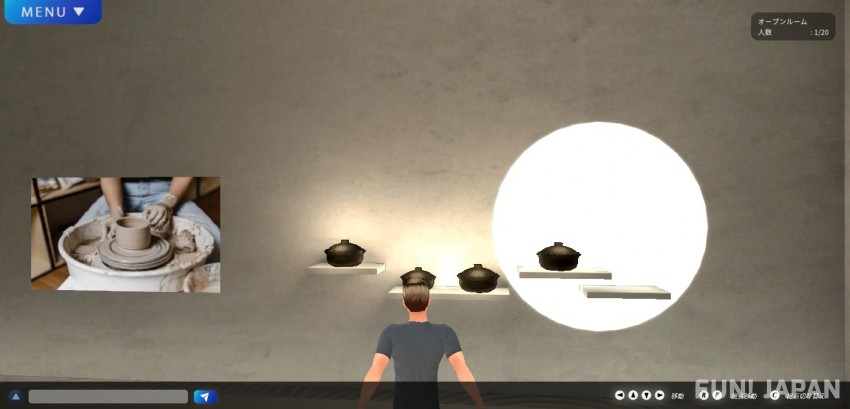 Unlike mail-order websites that simply allow for the purchase and sale of products, "VJP" has antenna shops(prefectural specialty shops) from each prefecture, where limited FUN! JAPAN collaboration products can be purchased as well as the current hottest products in Japan. In the future, we plan to add a function that allows users to connect directly with the shop staff and manufacturers and chat with them.

We want to make a virtual Japan that our readers will want to visit with us!
We have received the following application. Thank you for the many applications!

The most important thing for VJP is to work with you to create "a virtual Japan that everyone would love to visit." Let us know what you think should be improved, what features you would like to be added, and more! Please feel free to leave us a comment!

【Application Requirements】
Application / Experience Requirements:


Limited to those who received an invitation via email from FUN! JAPAN, PC users. 



Usage guide:


Scheduled to be sent via email on May 24th, 2021 (Tuesday)



Application period:


May 24th, 2021 (Tuesday) - June 7th, 2021 (Friday)
* Japan time



Admission notification:


Scheduled within early-June, 2021
* Once the applicant's account is ready to be logged into, an email will be sent to the e-mail address that was provided when registering as a VJP member.

[How to Register & Enter a Room]
Application (May 24th - June 7th)
Click the registration link below:
https://forms.gle/hFTRiL1aTnGSVXNUA


Information Regarding Usage (scheduled within early-June)
After registering as a member, the VJP office will contact you to let you know that the registered VJP account has been activated.
(An email will be sent to the e-mail address provided when you registered as a VJP member)


Entering the room / Experience
Once your registration has been approved (as soon as you receive an email from the VJP office), please feel free to login as much as you'd like and enjoy the space.


Questionnaire
After entering the room / experience, those who answer the questionnaire will be awarded a 3,000yen coupon for the FUN! JAPAN select shop.

VJP registration URL
* Currently only available for PC
Virtual Japan Platform (VJP) Basic Information & FAQ
VJP Ambassador Program Administrations Office Enquiry Email

We will contact the participants of the program via the e-mail address provided at the time of registration. In the below cases, winning events, campaigns, monitoring, etc. will be invalidated.

The provided email address is incorrect.

You are unable to receive e-mails, such as when you have not changed the junk e-mail setting.
If the participant doesn't reply after receiving a selection email, or if there is no reply within the stated deadline.
If the office determines that the selected person is inappropriate for the ambassador program
egarding the Handling of Personal Information>
We will appropriately store the personal information of participants. We will use the information provided to us for the following reasons.
<Aims for Personal Information Usage>
To provide information regarding services, product information, events, monitors, and other various promotions provided by our company.

To respond appropriately to enquiries and opinions
To ship monitor samples, etc.
For the purpose of improving products and services, to use the data as statistical information that does not allow for identification of specific individuals (* except for when disclosure is deemed necessary by law)
<Regarding the Provision of Personal Information to Third Parties>
In order to provide information on services, product information, events, monitors, and various promotions provided by this program, we may provide data entered in the program-related forms to our contractors.

In addition to the above, the office will not provide personal information to third parties without the consent of the participants, except when disclosing it in accordance with laws and regulations.
* Information is being updated as it comes