Kyushu's Top 5 Must-Ride Tourist Trains!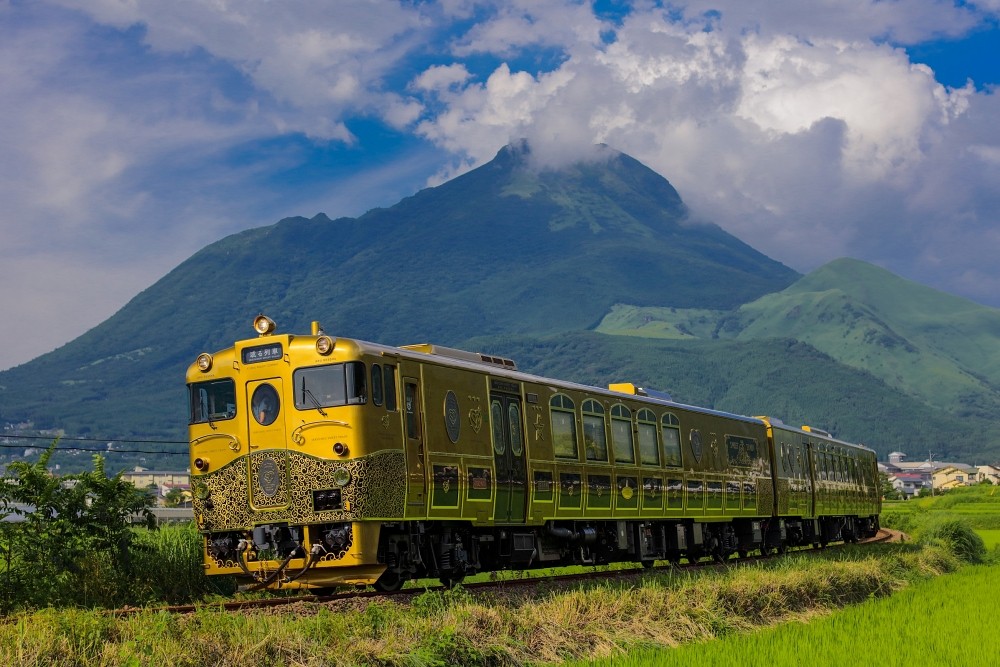 Kyushu, full of luscious green nature, food culture, and history for you to enjoy. We're going to introduce the top 5 trains for you to experience these sights.

1. A Certain Train...(ARU Train)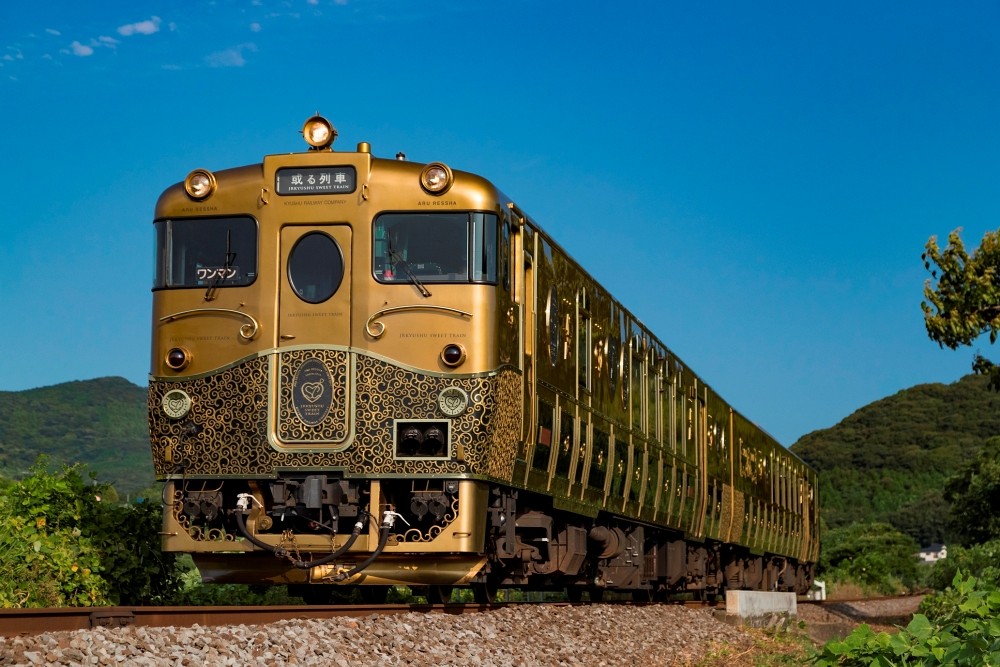 There are special memories contained within this "ARU train". It had the most complete facilities during the Meiji Era, and it has taken on the memories of the "Kyushu Railways Brill Train" which didn't have many opportunities to run on the Kyushu Railway due to nationalization. The name ARU stands for Amazing Royal Universal. This train has been created by specialists, from the design to the food, and the facilities. The meals that are presented to you here have made the best possible use of each individual ingredient, all local to Kyushu. We highly recommend trying out the sweets course which has been created and prepared by a Michelin star chef.


Information
Route:
 Huistenbosch↔Hakata Course:Huistenbosch Departure 11:05→Hakata Station Arrival 13:57、Hakata Station Departure 14:58→Huistenbosch Arrival 18:00
 Saga→Nagasaki→Sasebo Course:Saga Station Departure 10:10→Nagasaki Station Arrival 13:11、Nagasaki Station Departure 16:29→Sasebo Station Arrival 18:45
Schedule:Please refer to the official homepage.
Fee:Adult 26,000~38,000 JPY
https://www.jrkyushu-aruressha.jp/train-status-info
2. Yufuin no Mori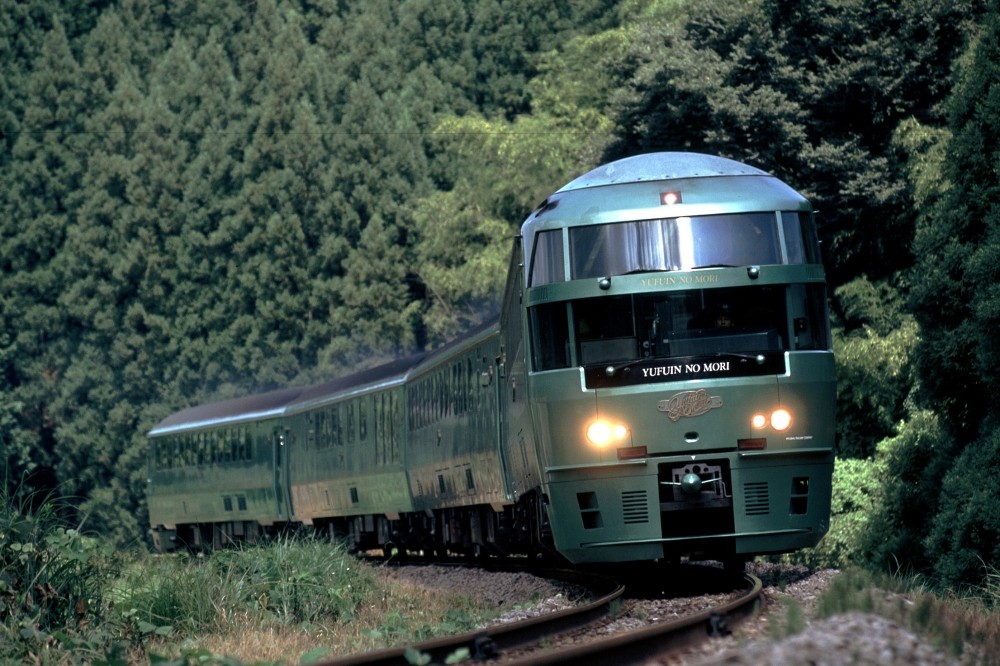 This train connects the ever-popular hot springs area in Oita Prefecture Yufuin and Fukuoka Prefecture's Hakata. The train itself is green with golden lines, giving it an elegant look. Thanks to the seats and windows being a "High Decker" style, you're able to see the surrounding sights from a dynamic high point of view, which is just one of the many positives. The interior has green seats, and the flooring and tables are made from high-quality wood. There is a public space available where you're able to look out of the windows and enjoy eating your meals freely. Don't forget to check out the onboard bento boxes which are available for purchase. There are bento boxes from Kyushu's "Sushi Takemoto" which has attained 1 Michelin Star as well as various other local drinks and sweets which use ingredients from many different regions across the train line. Enjoy a luxury ride, mountain scapes, Kusu River, and much more during your journey.


Information
Route: Hakata - Yufuin
Schedule:All-year-round 2 Round Trips
Time:Approx. 2 Hours 10 mins
Fee:Adult Ticket Fee 2,810 + Seat Reservations 1,740 JPY / Children Half Price
https://www.jrkyushu.co.jp/trains/yufuinnomori/
3. Let's Ride on the A Train!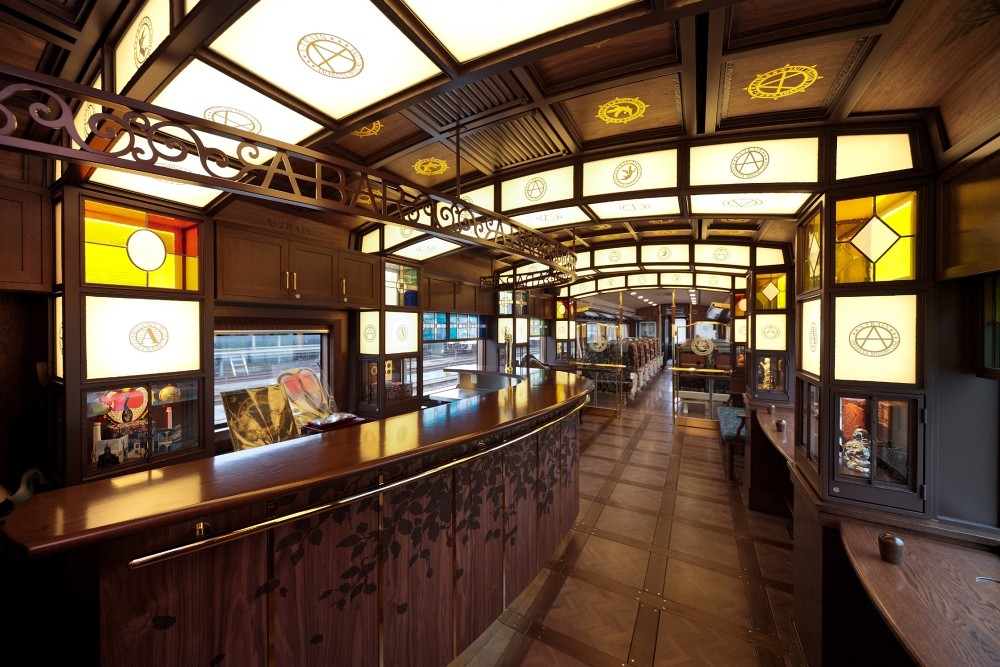 This is a 16th-century tourist train that has been made with the theme of south-east Asian culture. This is a train named after the 1930s jazz hit song "Take the \"A\" Train" and connects Kumamoto Prefecture's Amakusa and MISUMI STATION. Within the train, you'll find a colorful bar and stained glass sake bottles. Don't miss out on missing the beautiful coastline. The commemorative photograph service is something we're sure you'll be happy with also.


Information
Route: Kumamoto—Misumi
Schedule:All-year-round 2-3 Round trips per day
Time:Approx. 45 minutes
Fee:Adult Train Ticket 740 + Seat Reservation Fee 1,130 JPY / Children Half Price
https://www.jrkyushu.co.jp/trains/atrain/
4. Aso Boy!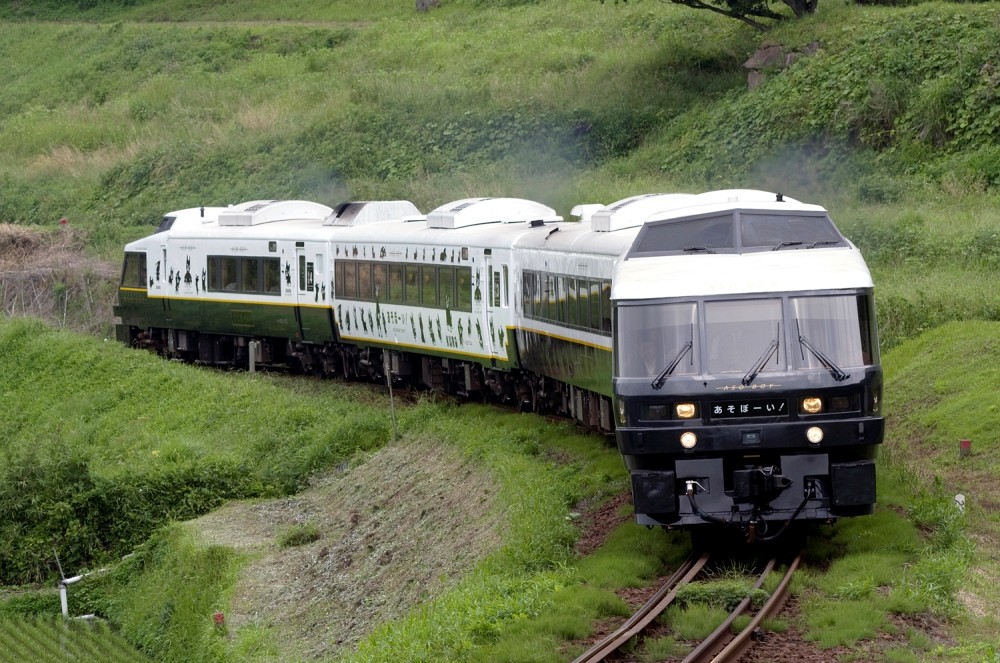 This is a tourist train that runs between Oita Prefecture's Befu Station and Kumamoto Prefecture's Aso Station. It has panorama seats and lounge carts available to fully enjoy every face Aso has to offer. There is a library with many picture books, a wooden ball pool, and even a Japanese-style room in which children can lie down and play, this is one reason this train is so popular with families! The train's character Kuro-chan is also hiding here and there throughout the train, so make sure to look out for him!


Information
Route: Kumamoto - Befu
Schedule:All-year-round 1 round trip per day
Time:Approx. 3 hours 30 mins
Fee:Adult Ticket 3,240 + Seat Reservation 1,890 JPY / Children Half Price
https://www.jrkyushu.co.jp/trains/asoboy/
5. Umisachi-Yamasachi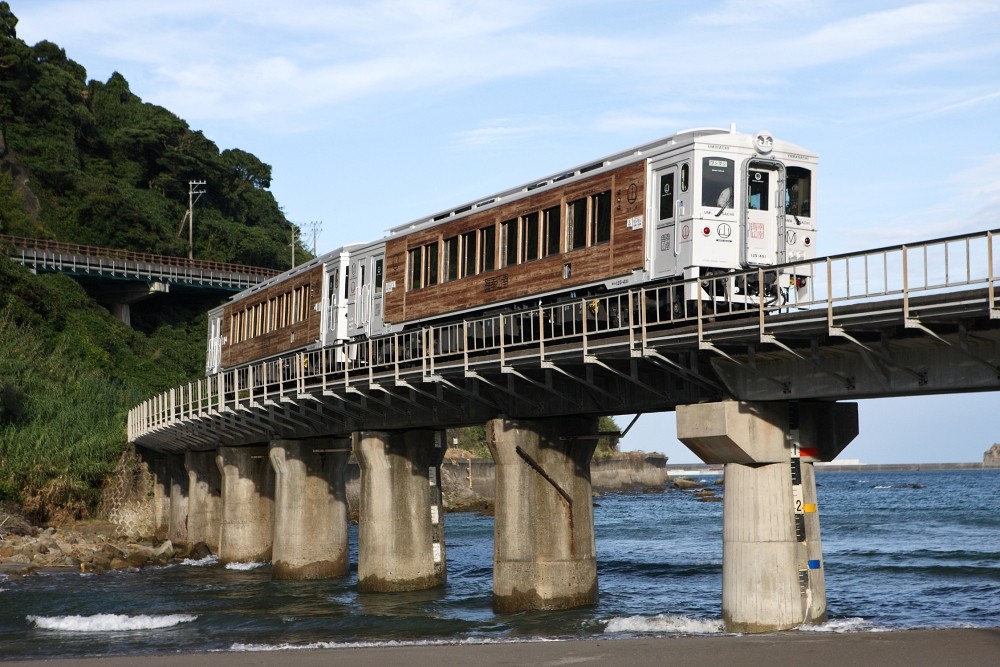 This train's white paint and natural wood pulls your attention, it runs between the southern tip of Miyagi Prefecture and Nichinan Kaigan. From your train window, you're able to see out into the sea and the mountains as well as go through a dynamic 3670m tunnel known as "Taninojo Tunnel". Commemorate your trip with original staps and post cards which can be purchased onboard.


Information
Route: Miyagi—Nango
Schedule:All-year-round 1 Round trip per day
Time:Approx. 1 hour 35 mins
Fee:Adult Ticket 1,290 + Seat Reservation 1,020 JPY / Children Half Price
[Survey] Traveling to Japan