Heading to Kagoshima? Let's Eat some Delicious Pork! - Top 5 Pork Restaurants Recommended by Locals!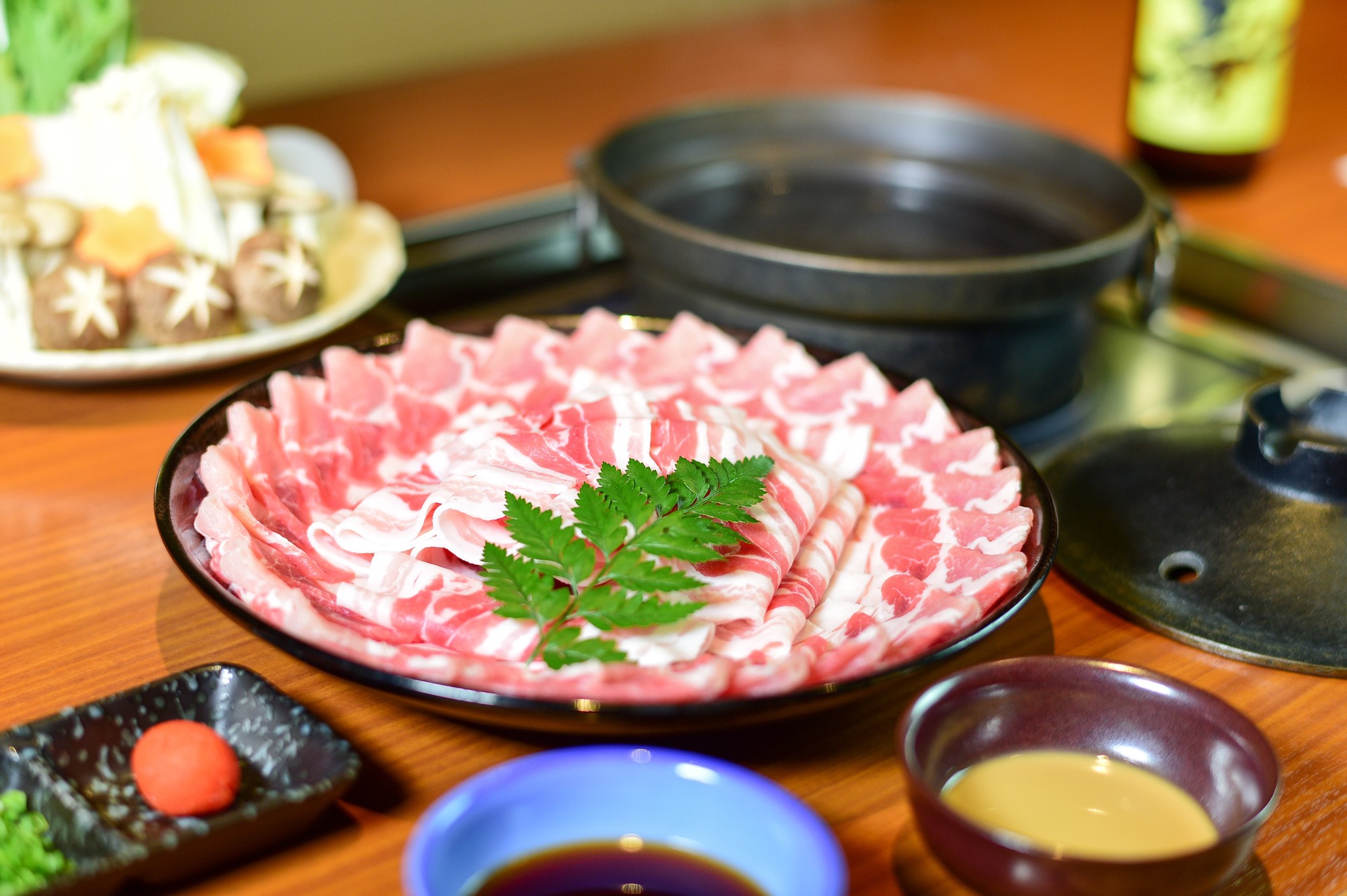 If you're visiting Kagoshima, then the one dish you cannot afford to miss trying is Berkshire pig. It's sweet, soft, and juicy, and is one of the most sought-after meats around the world. We're going to introduce 5 stores that have both English menus and English websites available where you can try this amazingly delicious pork for yourself.

What is a Kagoshima Berkshire Pig?
Berkshire pigs were imported from a chain of southwestern Japanese islands comprising Okinawa Prefecture (Ryukyu) over 400 years ago. The pigs themselves were originally imported from England, which is why they're called "Berkshire" as this is where they're originally from. They're fed food that includes sweet potato which is said to improve the quality of their meat, making it softer, juicier, and slightly sweet.

Kurokatsutei - A Berkshire Pig Tonkatsu Restaurant in Kagoshima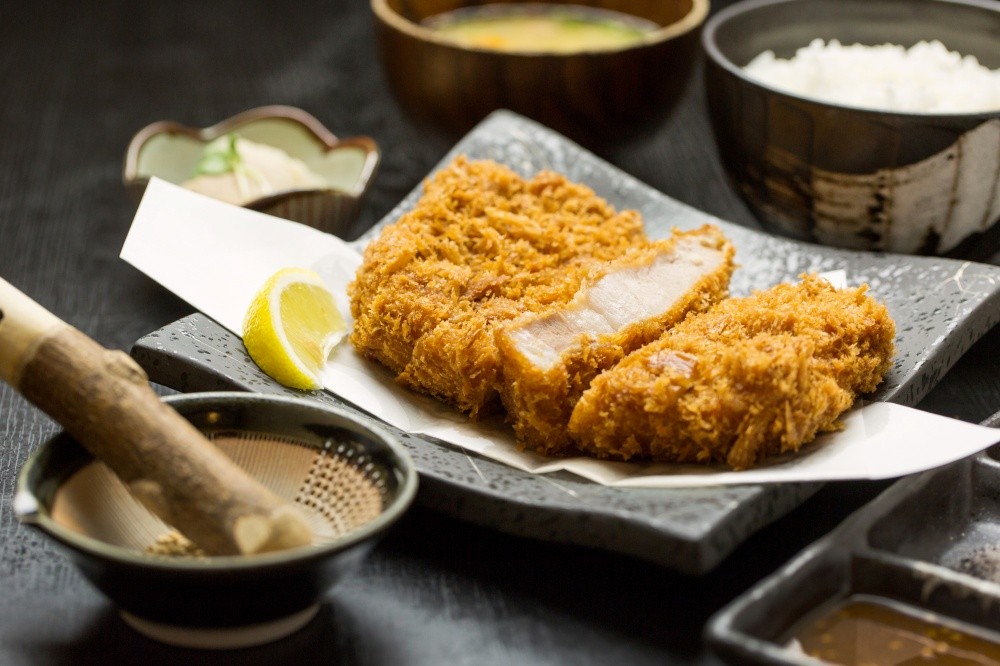 At Kurokatsutei, the only pork that's used is mature Berkshire pig. They pay close attention to the oil, bread crumbs, and sauce they use to allow the eater to fully enjoy the meat. One of the most popular items on the menu is the roast katsu special, the meat is extremely soft and juicy allowing for a high level of satisfaction. There are 2 restaurants within Kagoshima city, one being in front of the Kagoshima Central Station, and another found outside of the station, the one outside of the station also has famous brands of sake which you can try all of which are from Kagoshima.

Information
Location Name: Kuro Katsu Tei
Address:Kagoshima, Chuocho, 16-9 Central Building 1F
Access:7-minute walk from JR Kagoshima-Chūō Station
TEL:099-285-2300
Business Hours:11:00-15:30、17:00-22:30(L.O.22:00)
Information
Location Name: Kurokatsutei
Address:2-2 Yamashitachō, Kagoshima
Access:1-minute walk after departing tram at Asahidori Station / 10-minute walk after departing tram at Tenmonkan Station
TEL:099-213-9600
Business Hours:11:00-15:30、17:00~22:30(LO22:00)
https://www.kurokatutei.net/in/english.html
2. Hachiman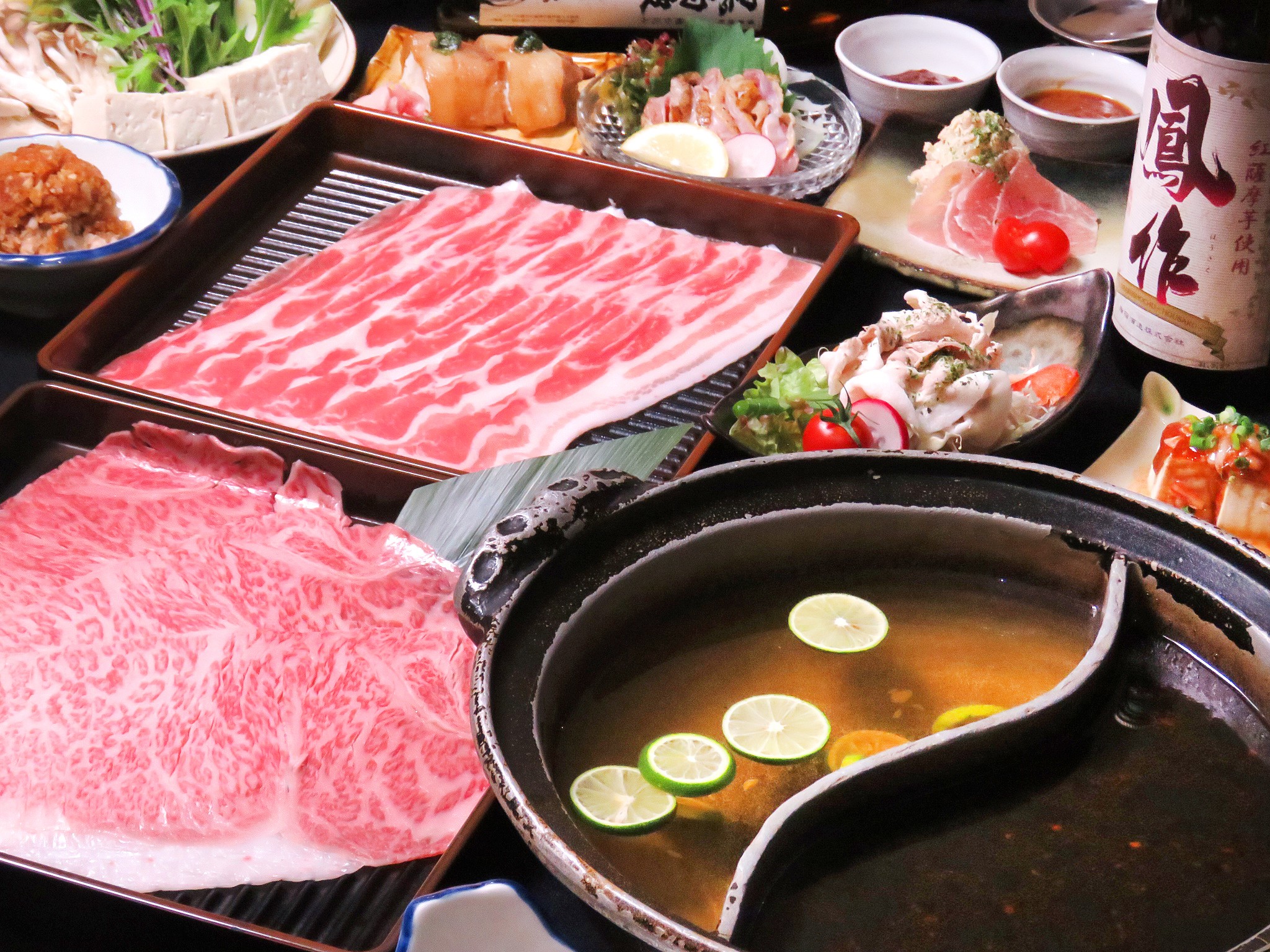 This is a local shabu-shabu restaurant that's located just a 1-minute walk from the east exit of JR Kagoshima-Chūō Station. Their motto is offering delicious and healthy food. You're able to choose from 8 different broths to dip your Kagoshima Berkshire pork into and are even able to drink the remainder of the soup at the end of your meal to ensure you can enjoy every last drop. We also recommend trying the thick belly meat which you can slowly simmer until all of the flavors from the broth and meat have combined into a delicious feast. They also have Kagoshima shōchū available here.

Information
Location Name:Hachiman
Address:Kagoshima, Chūōchō, 2−4 2F

TEL:099-813-0088
Access: 1-minute walk from JR Kagoshima-Chūō Station East Exit
Business Hours:Lunch 11:30-15:00、dinner 17:00~2:00(Mon~Thurs・Sun)、17:00~3:00(Fri・Sat・Public Holidays)
3. Zino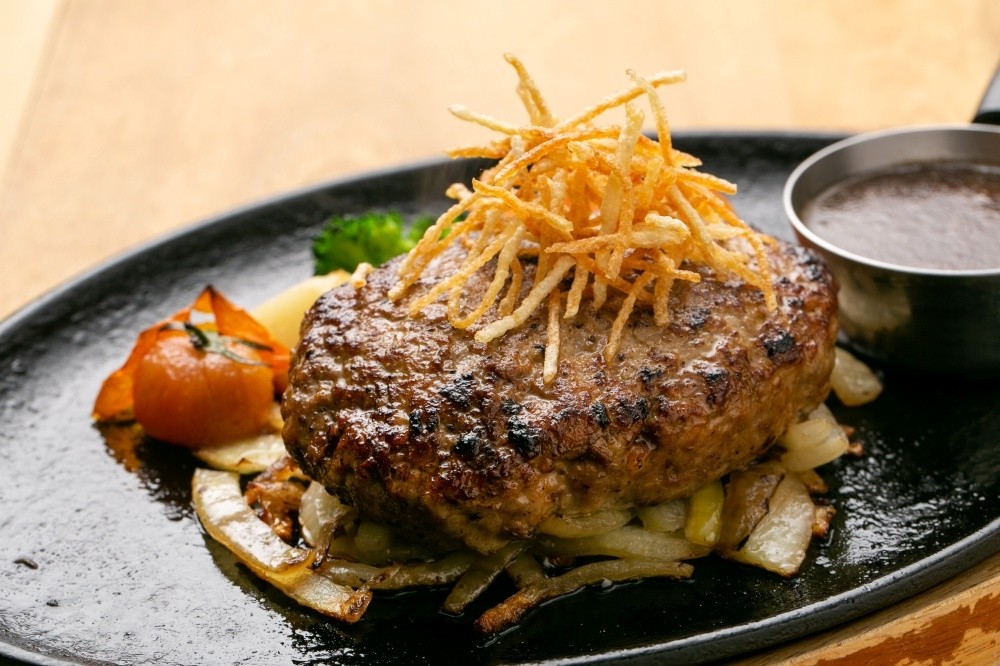 This is a restaurant run by the JA Kagoshima Prefectural Economic Foundation of Agricultural Cooperatives that offers spare ribs, steaks, shabu-shabu, stew, and a slew of other dishes for you to try that contain Kagoshima Berkshire pork, all of which are served with locally sourced vegetables and at a reasonable price.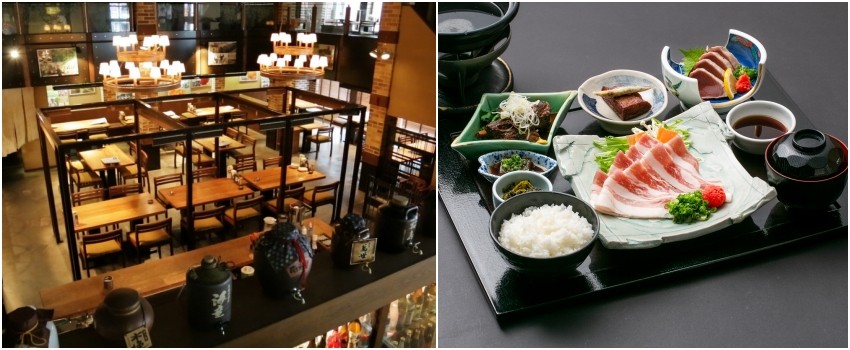 Information
Location Name:Zino
Address:3-12 Yamanokuchichō, Kagoshima
TEL:099-216-1800
Access: 5-minute walk from Takamibaba Station (tram) / 20-minute walk from JR Kagoshima-Chūō Station East
Business Hours:11:30-14:00(L.O.13:30)、 17:30-22:00(L.O.21:00)Set Holiday:Every 3rd Wednesday
https://www.karen-ja.or.jp/zino/
4. Pork cutlet Kawakyu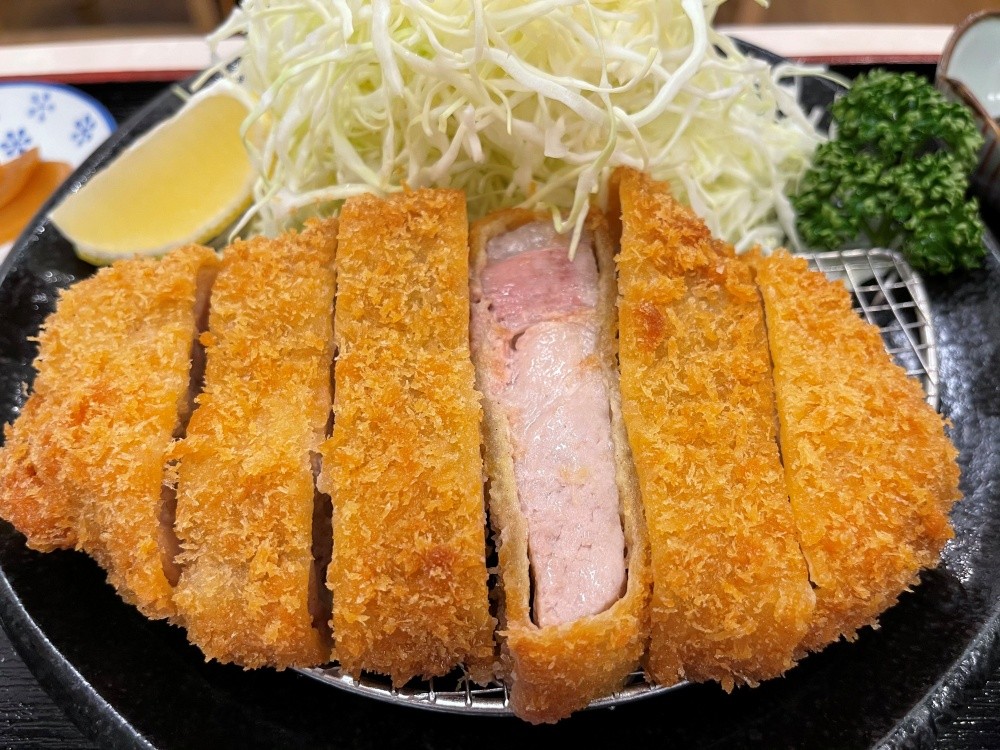 This is a tonkatsu restaurant that is directly run by a long-established butcher and has been chosen as one of the top 100 tonkatsu restaurants in the whole of Japan. They only use specially selected Berkshire pork allowing for the best flavor. Please try imagining the moment you cut into the tonkatsu and the juices flow out from the perfectly cooked meat. You'll find the restaurant is packed at lunchtime, with everyone crowding around to get their share of delicious Berkshire pork. The most popular menu choice is the Berkshire Roast Katsu (250g) 2,500 JPY (Tax Inc.)


Information
Location Name:Pork cutlet Kawakyu
Address:Kagoshima, Chūōchō, 21−13
Access:2-minute walk from Kagoshima-Chūō Station
TEL: 099-255-5414
Business Hours:11:30-14:30/ 17:00-21:30 Set Holiday:Tuesday
http://setoguchiseinikuten.co.jp/kawakyu.html
5. Karen Kagoshima Branch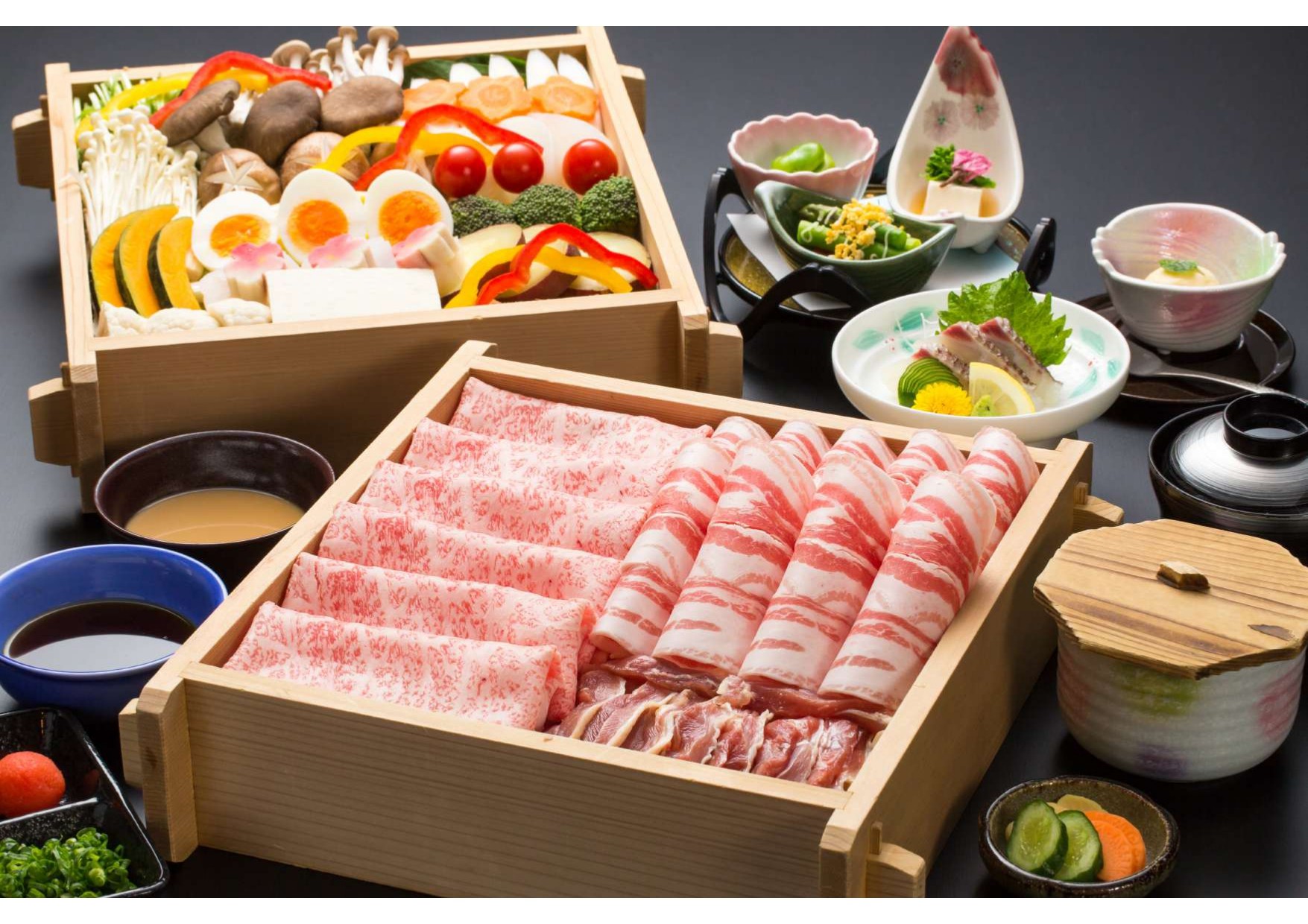 This restaurant is run by the JA Kagoshima Economics Group. We highly recommend the bamboo steamed meat and vegetable dish which allows the strength of the sweetness and flavors to be brought out in all of the ingredients. You can also try Berkshire pig steak, hamburger steaks, shabu-shabu, and much more. Enjoy lots of Berkshire pork dishes at reasonable prices! We recommend the roast katsu during lunchtime which comes in at 1,700 JPY (Tax Inc.). For dinner, there is the first-rate Kagoshima cattle / Berkshire pork / Black Satsuma Chicken bamboo steam dish that costs 6,600 JPY (Before tax) which we highly recommend.


Information
Location Name:Karen Kagoshima Branch
Address: 3-12 Yamanokuchichō, Kagoshima JA Food Plaza 3・4F
TEL:099-223-8877
Access:5-minute walk from Takamibaba Station (tram)
TEL:099-223-8877
Business Hours:11:30~14:00(LO13:30)/ 17:30-23:00(LO22:00)Mon~Sat、11:30-14:00(LO13:30)/17:30-22:00(LO21:00)Sun・Public Holidays
[Survey] Traveling to Japan