【Work & Life in Japan Vol. 16】Finding My 2nd Life in Japan Without Restrictions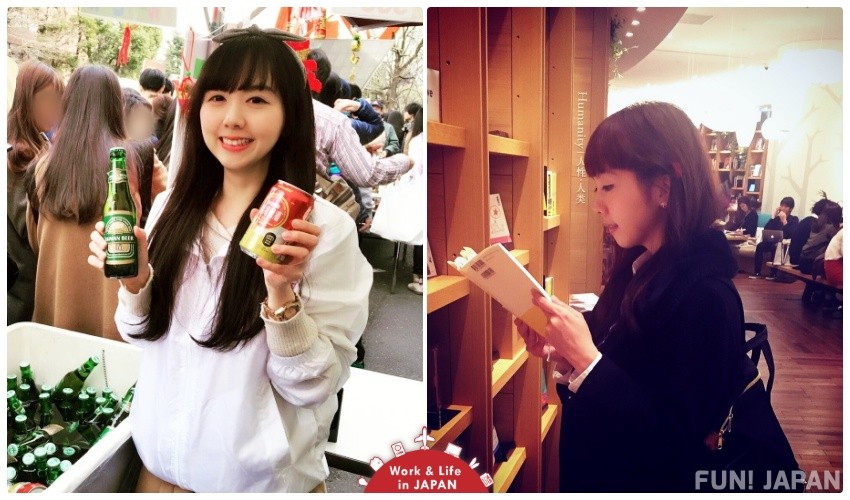 A "Career Plan" is something everyone has to deal with in their lives. Even if you have years of history in a certain field, it's hard to really know what job is best for you and where to go to achieve said ideal. It's during times like that where you should rest, maybe head abroad to refresh your mind, and you'll possibly find options for career plans you didn't even know you had. In this article, we're going to be introducing the story of one of our FUN! JAPAN Taiwan Editorial Team member's story, this is the story of Akane. How did she find her purpose in Japan? Read on to learn all about it! 

Japanese Films are a Miniature Copy of Japanese Society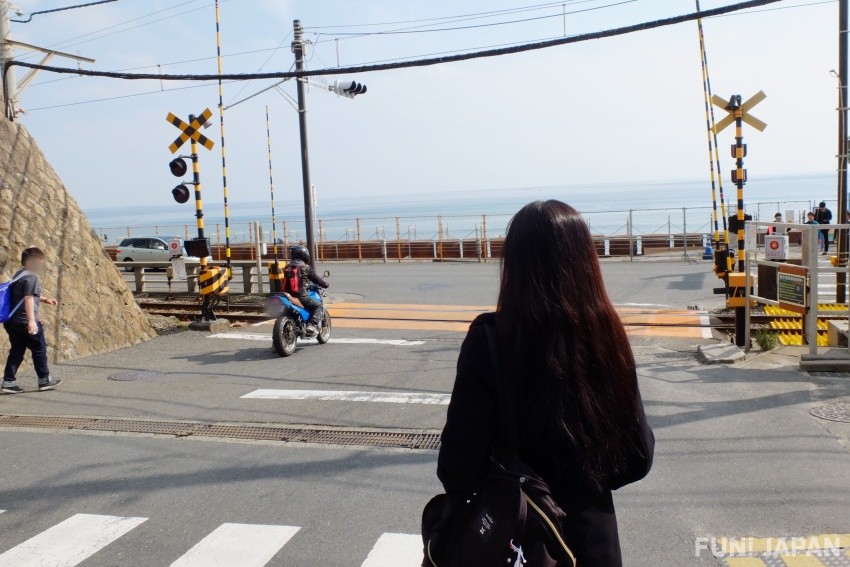 When I lived in Japan, I used to listen to Japanese music and watch Japanese anime a lot. My major in university was politics, however, my elective subject was the Japanese language. I was able to watch lots of Japanese films which related to the current situation of Japanese society and the connections between people, as eventually came to have a longing for Japan, understanding the basics and foundations of the society itself. After graduating from university, I found employment and began working. From the 3rd year, I began wanting to know what my limits were and decided to challenge myself further; I decided I was going to move abroad.

Working Holiday Rejection & Finding Another Way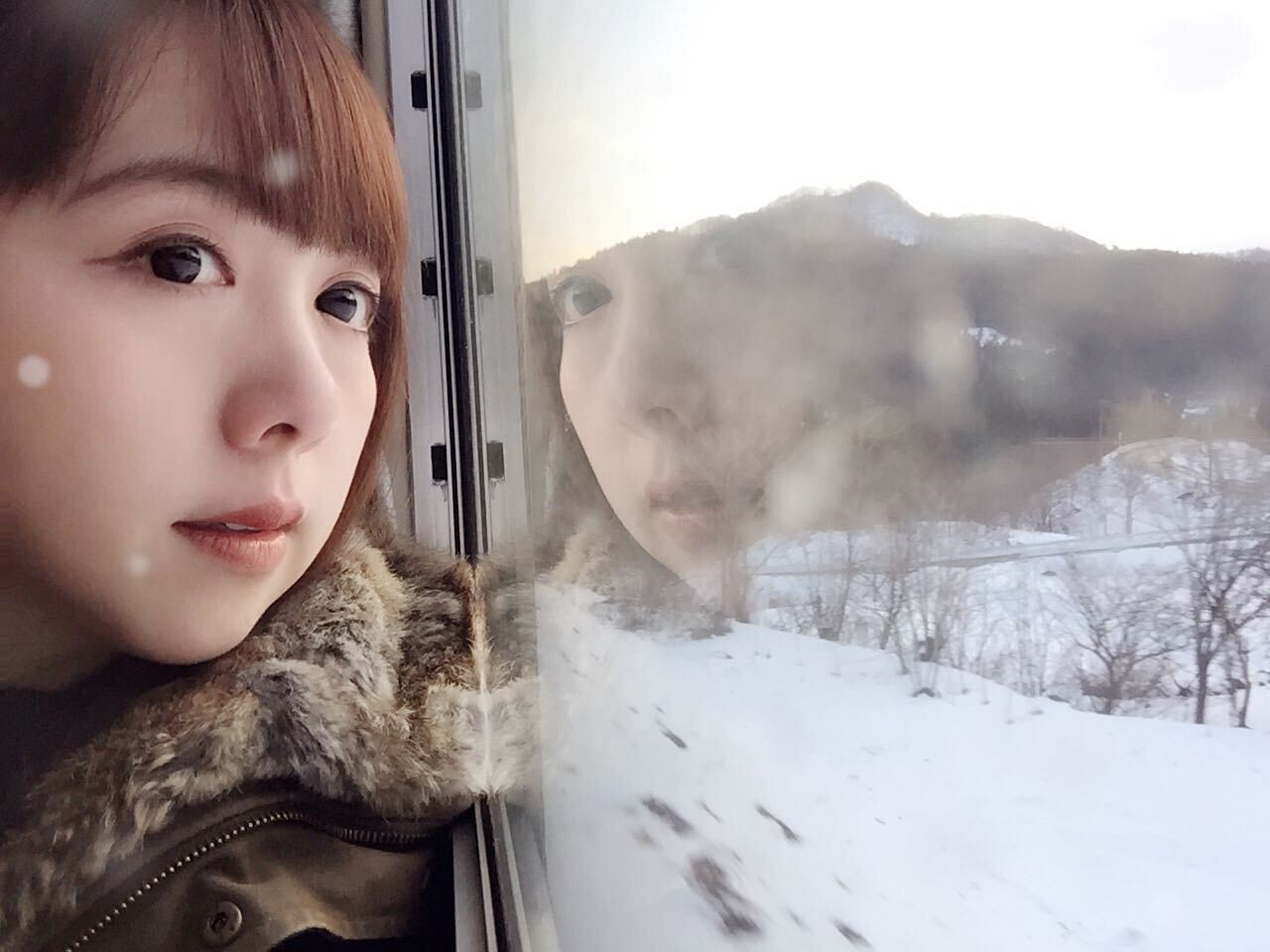 During the 2011 Tōhoku earthquake and tsunami, the news was being broadcast throughout Taiwan. During a disaster even as large as this, I was amazed at how the Japanese people were able to keep their composure, seeing their self-control increased my impressions of the Japanese people even further. I thought "In Japan Kanji will work, and I can understand and speak Japanese to a certain extent, if I'm going abroad it might as well be Japan!" My initial choice was a working holiday, but I was rejected. I wasn't going to give up though, I began the process of submitting a separate application to enter Japan.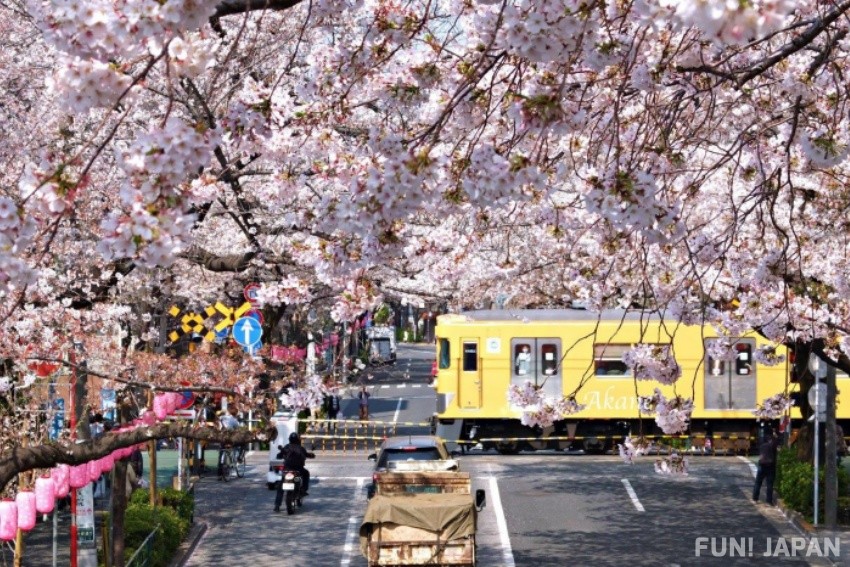 Before studying abroad, I visited Tokyo once. The city itself is filled with global influence, and yet so much traditional Japanese culture. There were so many people here, you could find cultures that were from all over the globe, as well as combinations between multiple cultures, from this moment I had already decided that Tokyo was where I wanted to study, so I submitted my application to Keio University.

Studying Abroad was a Fresh and Exciting Experience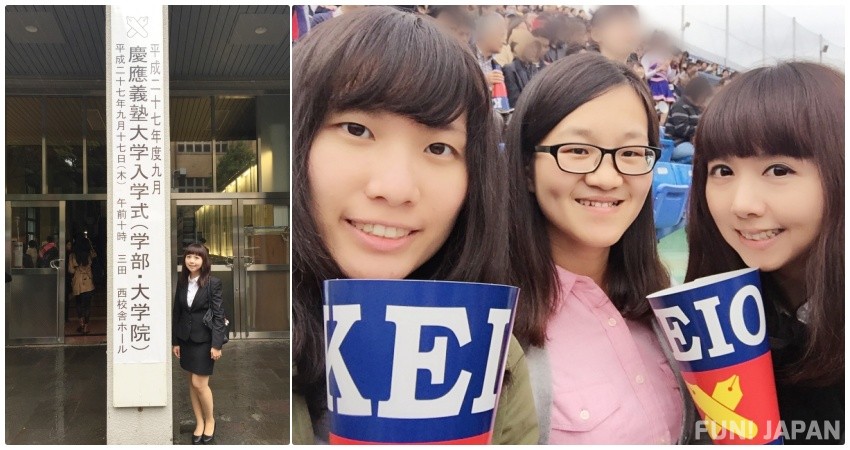 When I first arrived, it was almost as if I'd come to play and enjoy myself. There were seasonal events, amazing dorm rooms, the university park, all of which were a brand new experience for me. I experienced the lifestyle of Japan to the fullest when not studying, especially thanks to the many famous sightseeing spots that surrounded my university. Once my classes had ended, I would visit Tokyo Tower, Shiba Park, Azabujuban, Roppongi, and many more amazing locations.

Finding my Ideal Job in Tokyo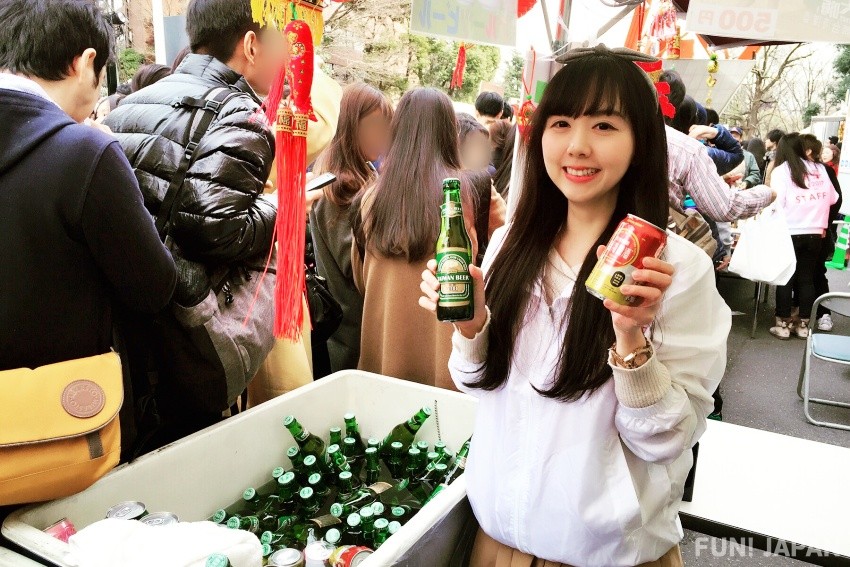 I loved writing, exploring all of my surroundings, and overall, finding new and fresh things. During my time studying abroad, I had a part-time job at a company that created and shared information about Japan. During my time doing this job, I was very invested and thought it was interesting, I could become the bridge between Taiwan and Japan, and turn my hobbies into work.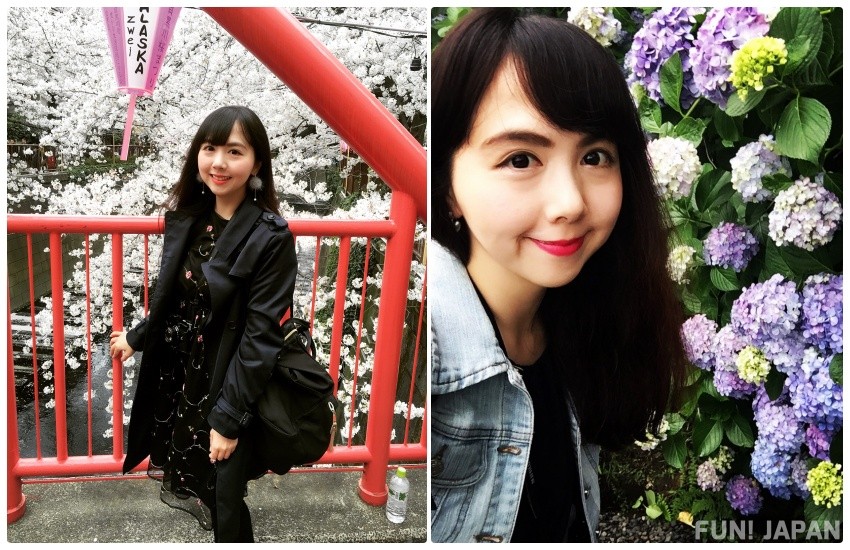 Thanks to this job, I had found what I wanted to do in my future. It was work that related to inbound tourism. After graduating, I became a contracted worker and continued working at my previous workplace. The article I would have to write and submit every day were set in stone, meaning I didn't have to worry about planning. The company I was working for at the time was looking for high-quality articles, which helped me further improve my writing style and theme selection.

Expanding My Possibilities at FUN! JAPAN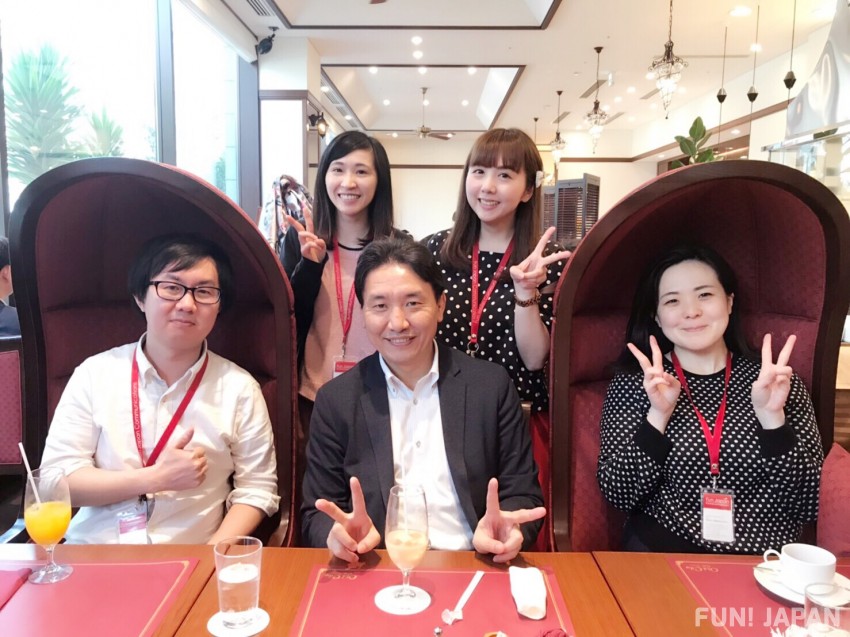 After that, I wanted to challenge something other than writing, and this is why I chose FUN! JAPAN. I wanted to grow alongside the company, and think the same way even to this day.

After becoming a part of FUN! JAPAN, I was writing articles, heading to various places across Japan to collect information and materials, interpreting, participating in various events across Japan with other members of the team, and more recently, taking part in live streams as well as helping out with video recordings, all of which were fresh, new, and interesting challenges for me. Thanks to there being people from all over the world within the FUN! JAPAN editorial team, I'm also able to learn about a lot of different cultures.

Advice for People Planning to Come to Japan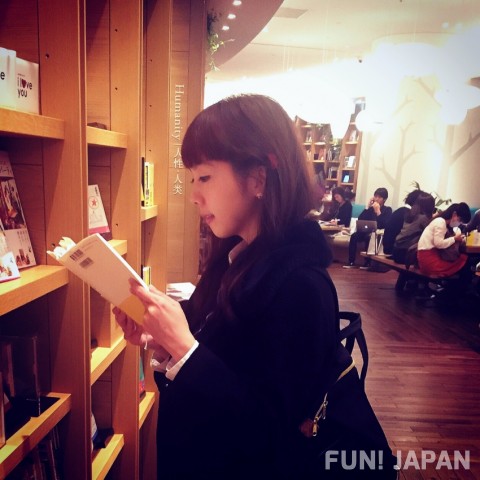 The first thing I would recommend is leaving behind all of your preconceptions about Japan. Prepare yourself. Traveling to Japan and living and working in Japan are two completely different experiences. There are many people who hold dreams of moving to Japan, and eventually, give up due to the 'real' Japan being so different from what they had originally envisioned. People who can accept and adapt to the 'real Japan' will, of course, remain, but most people leave and return to their home country.
My other piece of advice is to try and ensure you don't get caught up within limitations and restrictions. I have taken a very long detour in my life. Don't decide to do something by a certain age. People are different, and everyone has unique schedules they set for themselves, some who think due to their age they can no longer study or live abroad. If you don't actually start your journey, you'll never know if you can complete it or not.
I was able to find my goal after moving to Japan. Set no limitations, don't be bound by regulations, and really think about what it is you want out of life. I believe the most important thing in life is to feel the change around you, change yourself, and create an ideal lifestyle for yourself.

[Survey] Traveling to Japan