5 Recommended Japan's Local Shellfish Specialties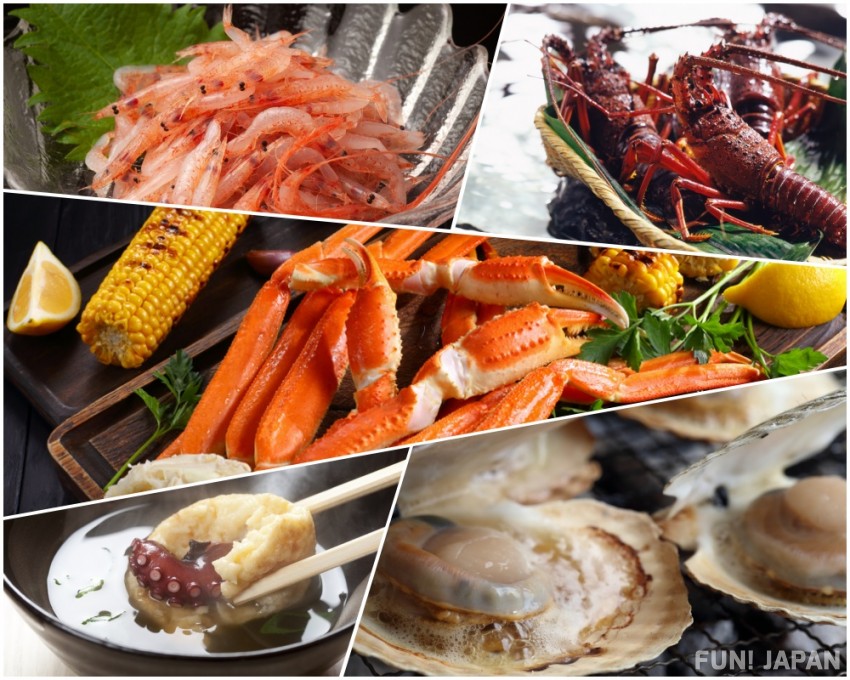 Shellfish are lesser-known than sushi, but still provide some of the most memorable and unusual dishes in Japanese cuisine. Whether it's a grilled oyster or fresh crab, you are guaranteed some of the freshest shellfish in the world when you take a seat at a restaurant in Japan. Divided into two groups, shellfish include crustaceans (crabs, lobster and shrimp) and mollusks (clams, oysters, scallops and octopus). You can try them all in Japan, but choosing where to go for the best experience is a different matter.
Aomori: Super Scallops (Hotate)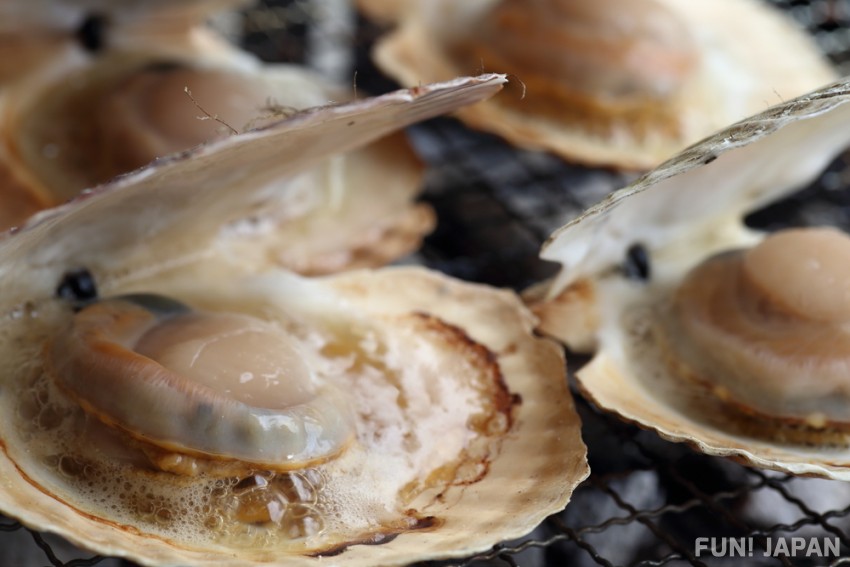 Known as Hotate in Japanese, sea scallops are a delicious delicacy of Aomori. The northern prefecture is the largest producer in Japan, and the heart is Mutsu Bay. Thanks to the bordering peninsulas of Shimokita and Tsugaru, the calm, cool waters provide the ideal conditions for the shellfish. High in protein and packed with vitamin B12, they are versatile and can be enjoyed as sashimi, grilled with butter, fried or sauteed. Scallops are in season from June to August and a popular dish to try is Kayaki Miso - scallops cooked in miso and dashi broth.

Shizuoka: Bright Pink Sakuraebi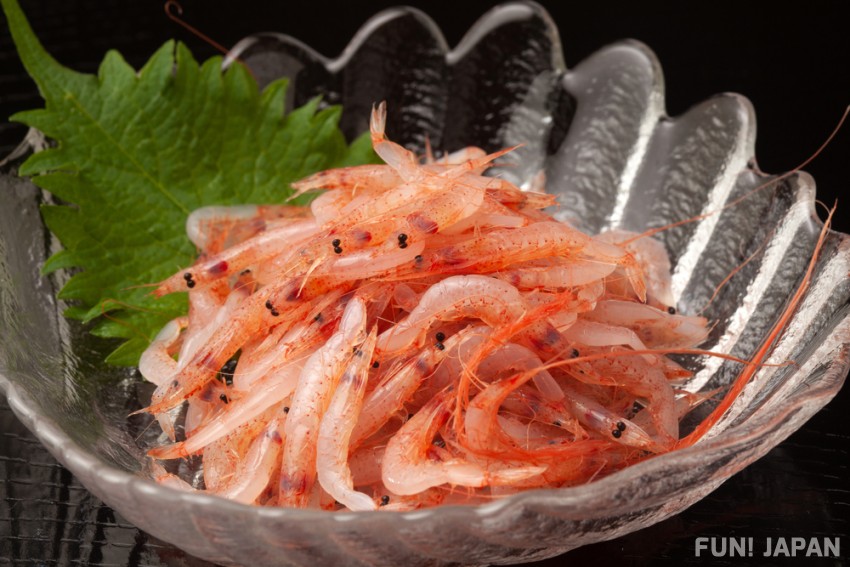 While you may have seen these tiny pink shrimp in supermarkets across the country, Shizuoka is the true home of sakura-ebi. Meaning cherry-shrimp, they are named after the popular blossom thanks to their distinctive colour. Caught exclusively in Suruga Bay, the spring harvest takes place during late-March to early-June while the autumn harvest runs from late-October to late-December. Once caught, the majority of the shrimp are dried in the fresh air, spread out to form a carpet of pink. If you visit the region you can them fresh in Gunkan sushi, in a crunchy kakiage (fried) or Oki agari (a shrimp hotpot). Elsewhere in Japan, the dried shrimp are used for everything from soup to stocks.
Mie: Ise Ebi and Oysters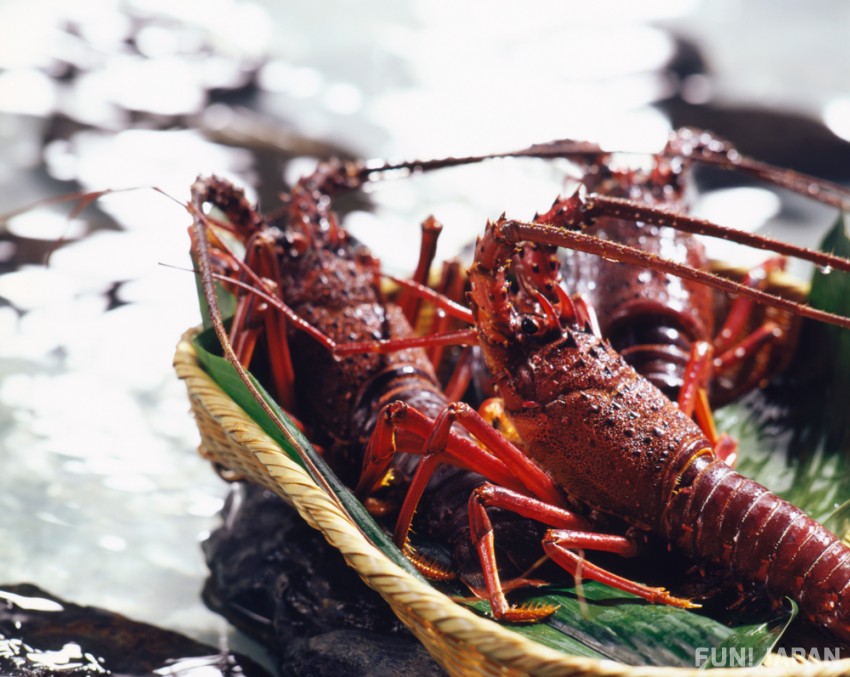 Famous for its significant shrine, the city of Ise in Mie-prefecture also lends its name to a delicious variety of lobster. Called Ise-ebi, which translates literally to Ise-Shrimp, it is actually a spiny lobster enjoyed in Japan since the 8th century. Bright red and known for delicious white flesh, it is commonly eaten to celebrate the new year. The primary season for Ise-ebi is from October to April and while this is when they're at their best, you can try them year-round in Ise City.
In the nearby city of Toba, oysters are the delicacy and there's even an annual festival held in October to celebrate them. In the small town, the Uramura area is packed with oyster restaurants and you can try them raw, grilled and in miso-soup. From November to March you can head to the oyster huts of Onoura-wan Bay, nicknamed Oyster Road, and enjoy all-you-can-eat grilled oysters.
Tottori: Record-Breaking Snow Crabs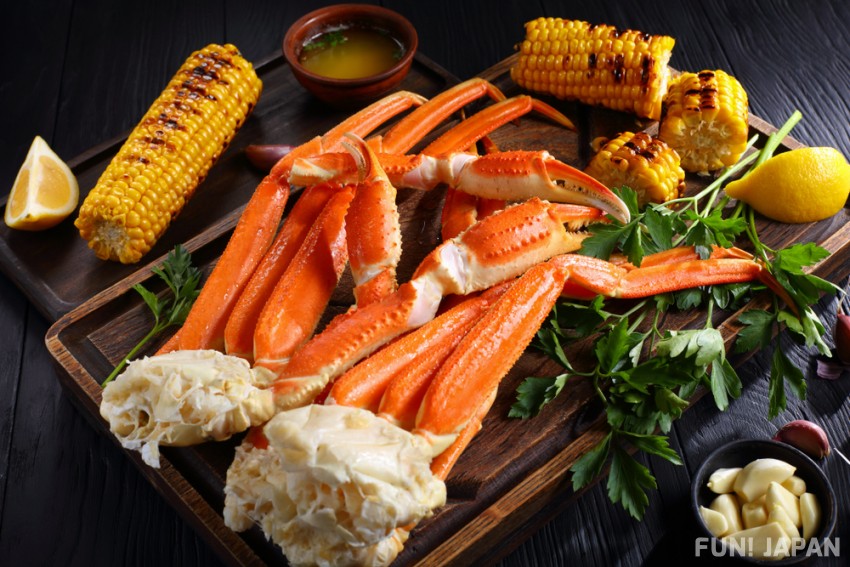 Selling for up to five million yen, the snow crabs of Tottori are a delicacy sought out by food aficionados across Japan. While buying the best crab of the first day's catch is a long-held tradition and somewhat accounts for the high price, they are still considered some of the best in the world. The area even has the reputation as the 'kani-tori' prefecture, meaning crab-catching prefecture, which is also a fun play on the name Tottori. The Snow Crab season lasts from November to early March and the deep, clear waters of the Sea of Japan form the perfect environment. Snow crab caught in Tottori is known as Matsuba and are best served raw or in a hotpot.
What are the popular types of Japanese Crab and where to eat them? CLICK HERE to know more!
Aichi and Hyogo: Octopus Rivals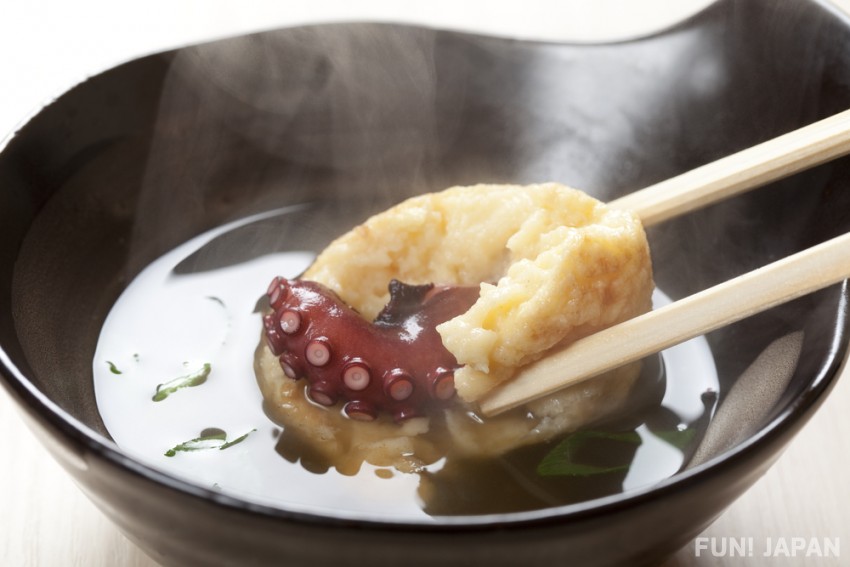 While Octopus is probably most closely associated with Osaka's famous street food Takoyaki, it is actually primarily caught in these two unknown towns. A small island off the coast of Aichi, Himakajima is known for its local octopus which is rated as some of the tastiest in Japan. Available fresh or dried, it is seen hanging outside stores and restaurants as it cures in the fresh sea air. Nicknamed Tako-no-shima, meaning Octopus Island, it relies entirely on fishing and tourism and also has a good supply of fugu.
In Akashi, a city in Hyogo, they catch a vast amount of octopus in the Seto Inland Sea and are known for the specialty of Akashiyaki. A forerunner of takoyaki, the dish features balls of batter with squid and are eaten in a dashi broth. As it also has more egg than Osaka's version, it is commonly called Tamagoyaki and is served by a range of restaurants and stalls in the Futami area of Akashi city. 
[Survey] Traveling to Japan