How to Cook Delicious Japanese Rice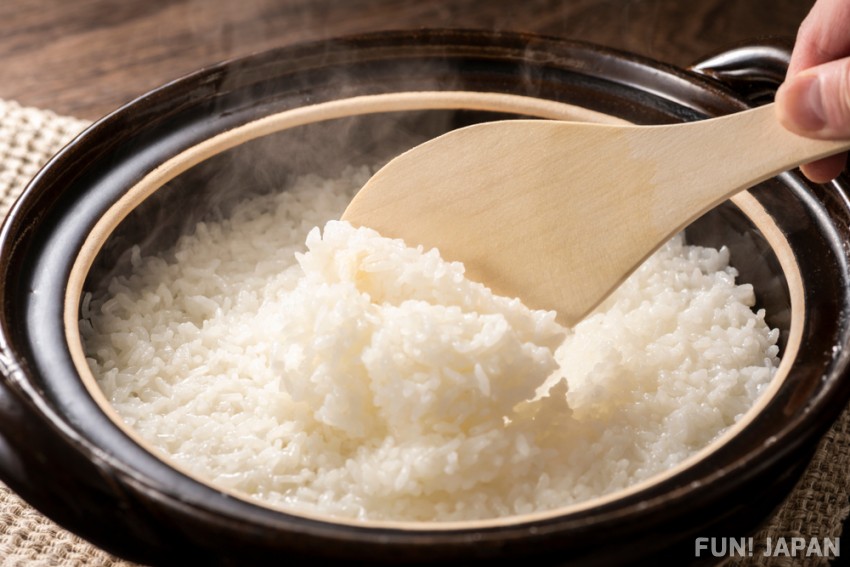 It's not an exaggeration to say that people in Japan cook and eat rice everyday! Let's learn the steps and tips on how to cook up some delicious rice! The Japanese editors of FUN!JAPAN have summarized the information.

Rinse the Rice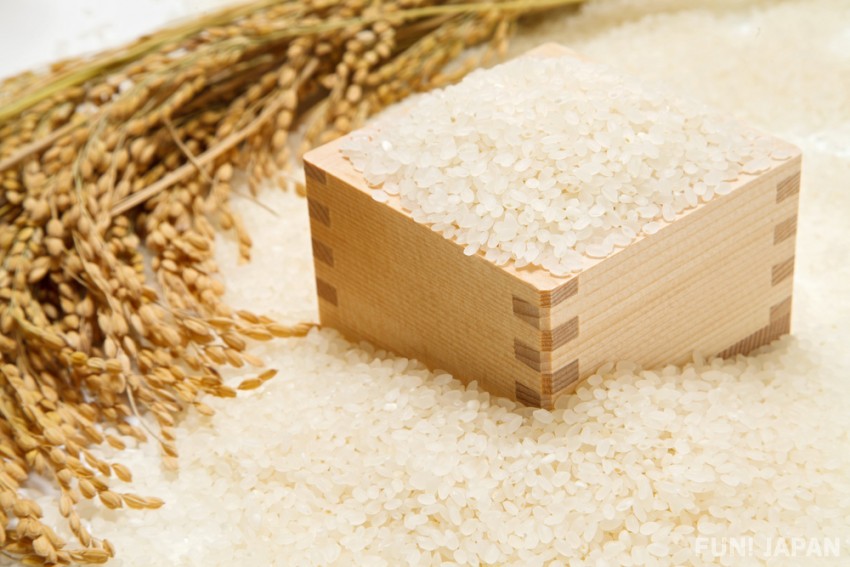 Step 1
Accurately measure the amount of rice you'll cook. You can use a cup or you can use a scale. Japanese people measure rice in "go (合)" measurements, where 1 "go" is about 150g. 

STEP 2
Wash the rice grains with soft water. Pour water into a bowl with rice, and quickly stir and drain the water.

TIPS
Since rice is already dry, it will begin absorbing water from this point, so you want to drain the rice before it absorbs the dirty water. Using a strainer or colander can be helpful. 

Wash the Rice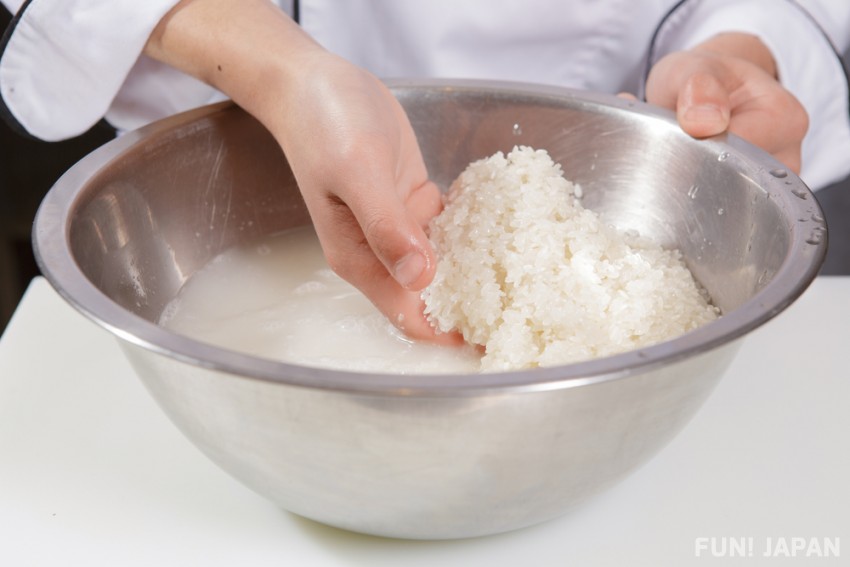 STEP 1
When washing the rice, use a bowl. Repeat gently grasping and releasing the rice. Repeat about 40 times for 2 "go" cups of rice, or around 50 times for 3 "go" cups of rice.

STEP 2
Rinse and drain the water thoroughly. Add some more water, stir and pour out the water. Repeat stirring like this 3 times and pour out the remaining water.

Add Water and Soak for 60 minutes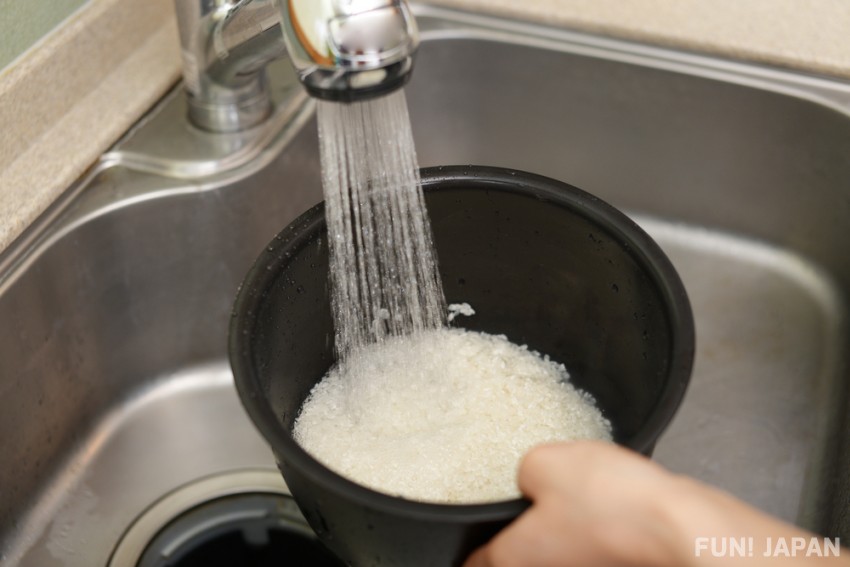 Put the rice in a container with water and let it soak. Here are 3 key points.

1. Soak it in the fridge 
2. Ideally use soft water
3. Add about 190g (about 1 cup) of water for each go (3/4 cup) of rice.
Let the rice soak thoroughly so they become plump and glossy. 
Cook the Rice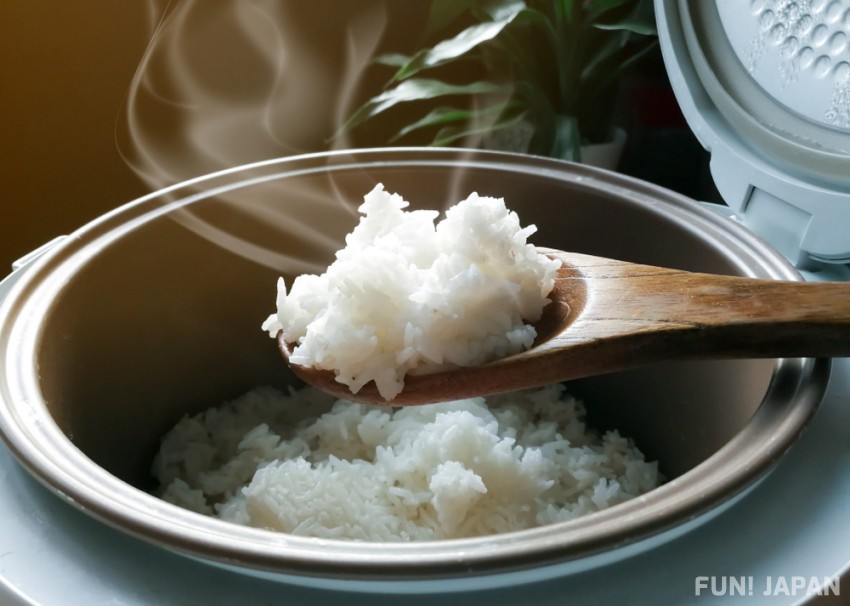 STEP 1
After soaking the rice, take one grain on your fingertip and press against it. Ideally it will start to break apart. Now let's cook the rice in a rice cooker. Using a pot to cook the rice is OK too.

STEP 2
Once the rice is finished cooking, mix it up immediately. Use a rice scoop making sure not to mash the rice, gently scooping from the bottom and stirring air into the rice. By getting rid of the remaining moisture, the rice will have a nice texture.

Some people love eating freshly made rice, others prefer to let it steam for another 30 minutes before eating.

If you're Storing the Rice for Later...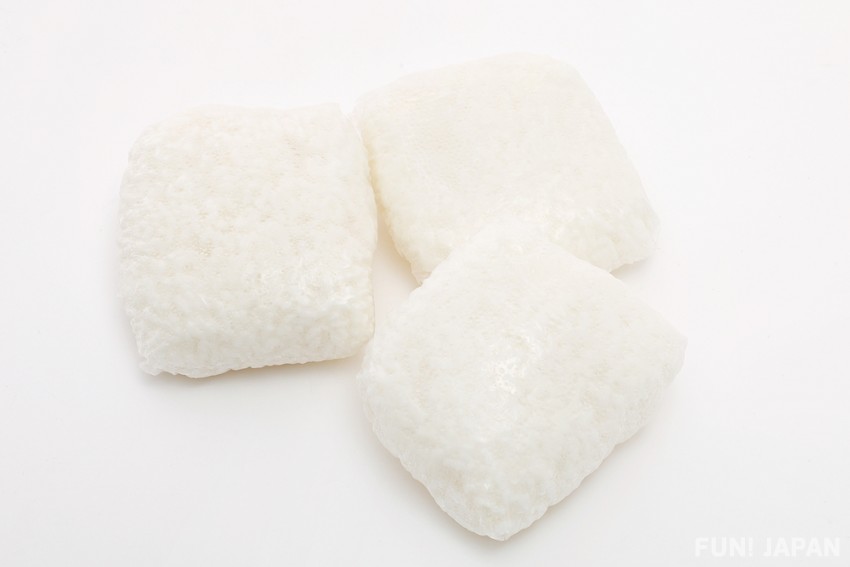 If you want to store the rice for later, it is best split the rice and store them in the freezer while they're hot, otherwise they lose some of their taste and texture.

Spread out a layer of rice on plastic wrap, gently wrap them up, and then wrap them up with aluminum foil before putting them into the freezer.

[Survey] Traveling to Japan