Reasons to stick to the Nambu Ironware's kettle & how to make delicious plain
Japan's venerable iron kettle, Nambu Ironware. If you add in hot water, the iron will dissolve and you will naturally be able to get the proper amount of iron into your system. Also, the more you use it, the more the color changes and the taste comes out, which is one of the enjoyments of using. FUN! JAPAN Editor, who lives in Japan and learns Japanese traditions and culture every day, will tell you reasons why you should keep using Nambu Ironware (kettle). I will also introduce the recipe for plain hot water that I learned in Japan.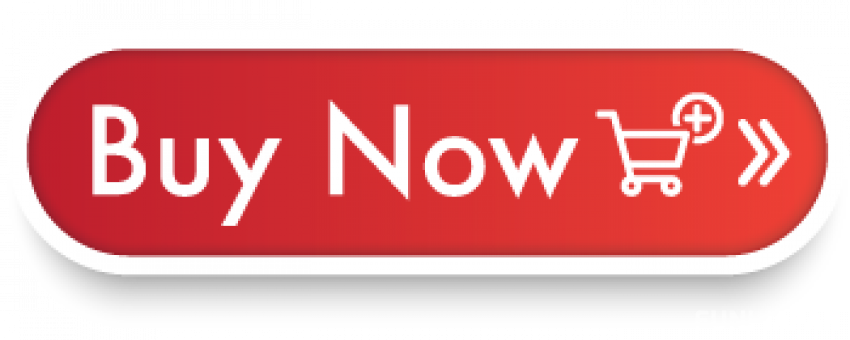 Bringing the good points of old Japan to modern life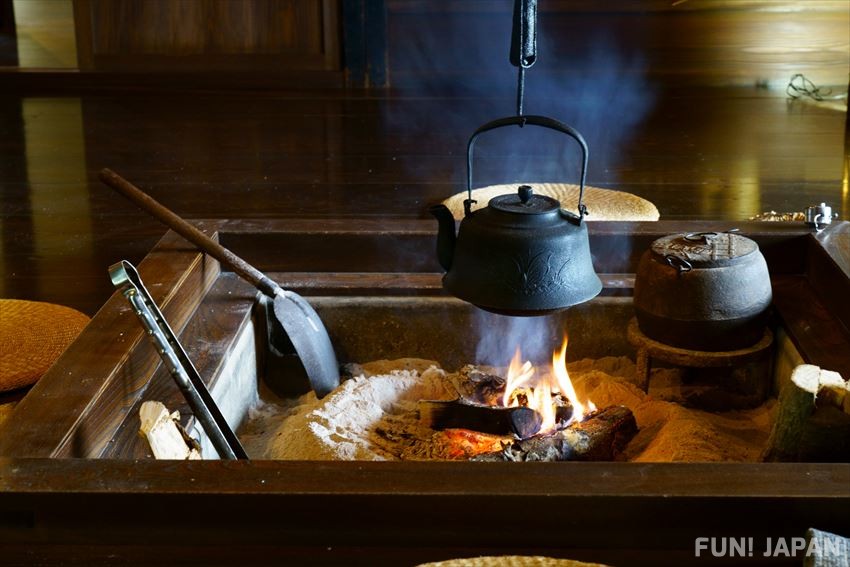 There used to be a hearth in a Japanese house. The hearth is a device that takes place on the square space cut out of floor of a room, used for making fire for cold weather and cooking. So, as shown in the picture above, it was also used to boil water by heating an iron kettle on the flame. Nowadays, it has become difficult to find a hearth even in a rural house. It feels a little lonely. However, you can feel the warm culture of Japan by carefully making tea in an iron kettle.
It's an iron kettle from Iwate prefecture, but I encountered it in Kyoto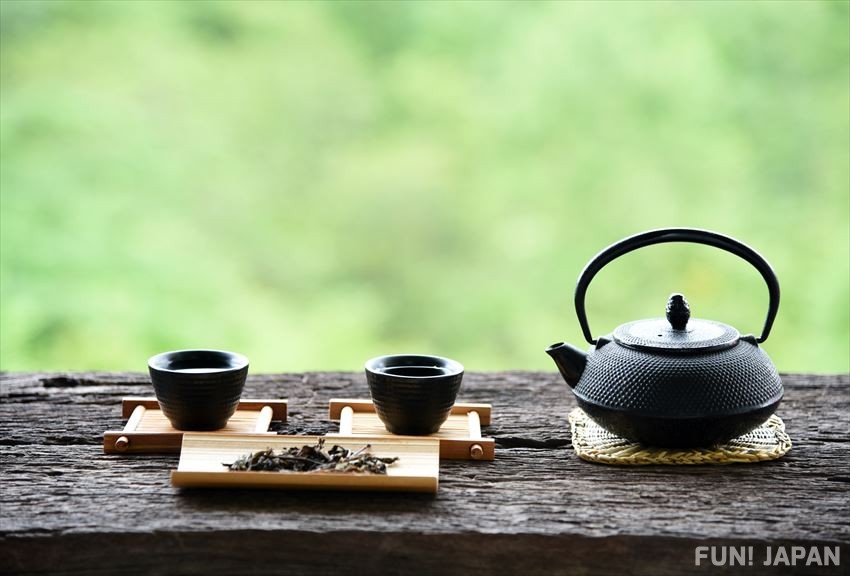 The history of Nambu Ironware is said to have started in the middle of the 17th century. Japanese kitchen utensils that have been around for nearly 400 years. Today, it is a traditional craft of Iwate prefecture in the Tohoku region, and it is very heavy, but travelers often buy it as a souvenir.
When I visited Kyoto last spring, I had tea at a coffee shop. At that time, I was treated with a hot tea pot of Nambu Ironware. I fell in love with the beauty of its shape. The shop told me that " Nambu Ironware started in the middle of the 17th century when the Nambu feudal lord of Iwate Prefecture invited a kettle master from Kyoto to Morioka, Iwate Prefecture to make a tea ceremony kettle. It seems. I remember the joy of connecting Iwate and Kyoto prefectures through Nambu Ironware. It's one of the pleasures of traveling.
The taste is very gentle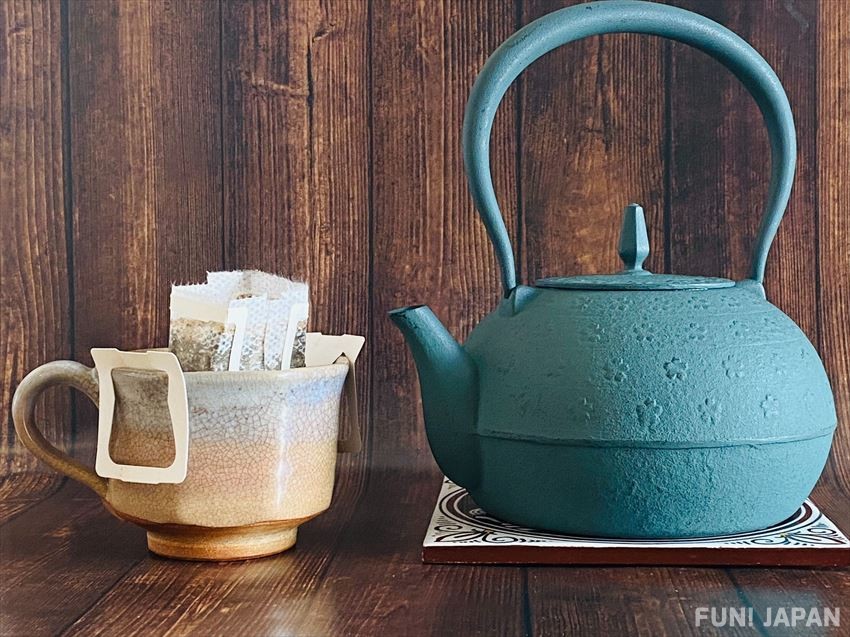 By the way, the reason why Nambu Ironware kettle = Nambu Ironware came to be incorporated into daily life was initially aimed at the natural iron intake. I heard that the high-quality iron in Nambu Ironware dissolves in drinks and is ingested into the body to eliminate the iron deficiency.
As I used it every day, I noticed that the taste of hot water boiled in a kettle made of stainless steel or enamel was completely different from that of hot water boiled in Nambu Ironware. When water boils, iron ions dissolved from the inside of the iron kettle react with residual chlorine to decompose and remove chlorine. As a result, the smell of tap water has disappeared and the taste has become gentler. You can enjoy the hot water for both coffee and tea.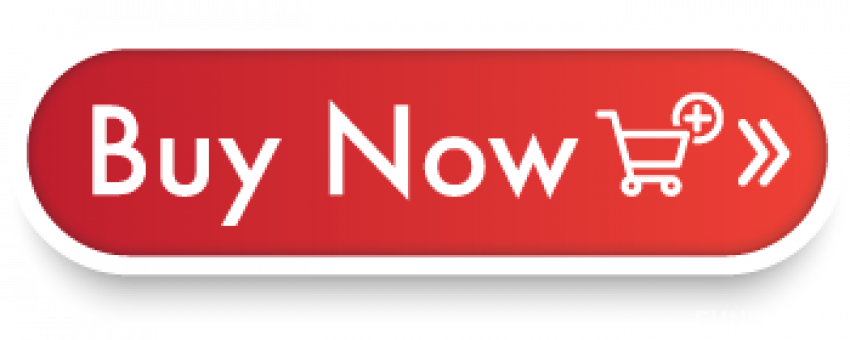 Correct recipe for making plain hot drinking water and special arrangement recipe
<How to make plain hot drinking water>
Put tap water in the Nambu Ironware kettle, close the lid, and heat it.
When it boils, remove the lid and continue boiling.
Continue boiling for about 10 to 15 minutes from there, and you're done.
<Special arrangement hot drinking water recipe>
Lemon hot drinking water: Squeeze the juice of 1/2 cut lemon.
Ginger hot drinking water: Add 2-3 slices of ginger.
Oil hot drinking water: Add 1 teaspoon of olive oil.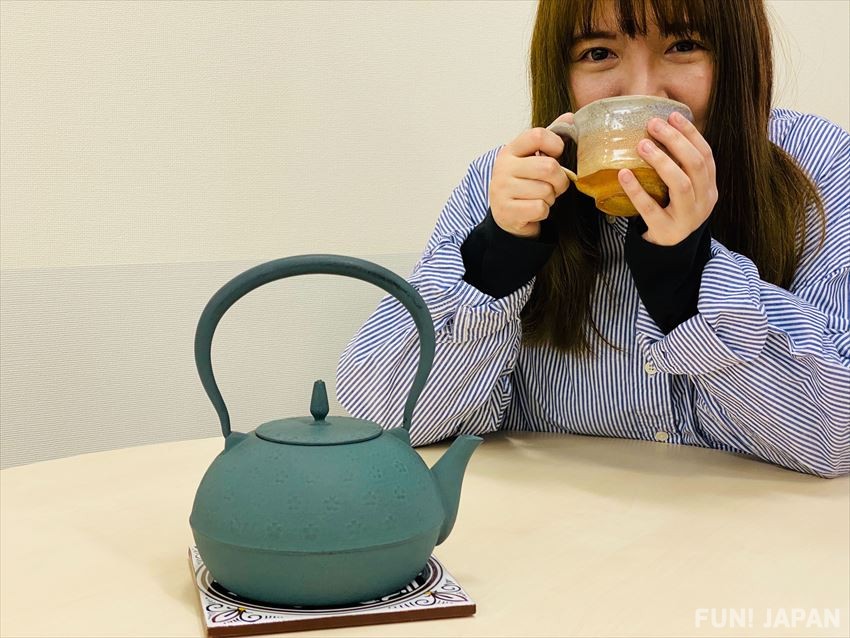 It may be irrational to use a heavy and easy to get rusty iron kettle in a busy day. However, by using the Nambu Ironware kettle, which is full of history and tradition, and by treating it carefully so as not to rust, I have become more and more fond of this iron kettle. Currently, various types of items are sold at department stores in Tokyo and souvenir shops for foreign tourists to Japan. Please take a look.
In addition to the Nambu Ironware kettle, FUN! JAPAN Select Shop sells Nambu Ironware teapots, which have a cute and mellow shape. Take this opportunity to check them out!