All About Sashimi - Delicious Varieties of Sashimi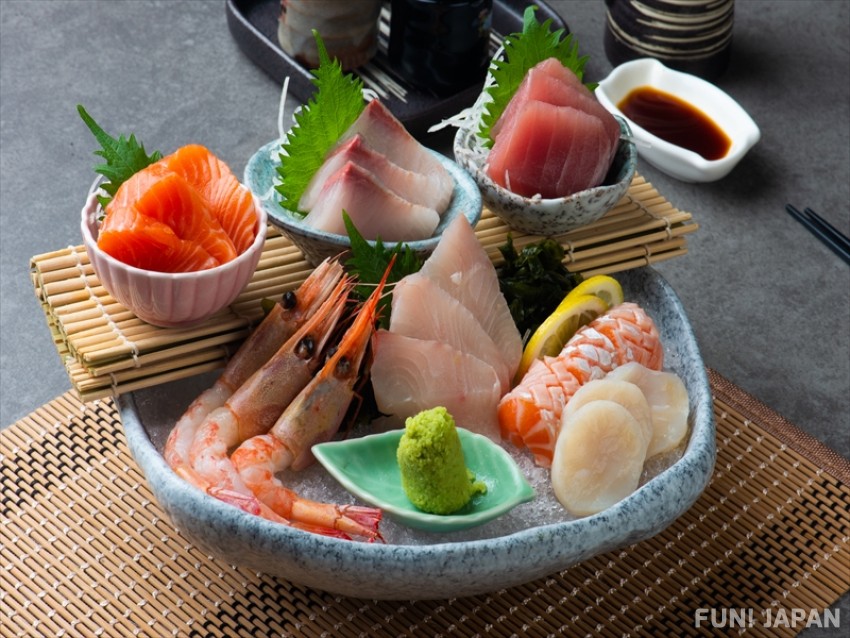 When talking about Japanese cuisine, you have to mention sashimi—raw, sliced fish served fresh. With developments in Japan's freezing technologies, it's easy to enjoy fresh sashimi at almost any time or anywhere you go. There are plenty of delicious varieties, as well as rules for how to eat them. Let's learn about traditional Japanese sashimi, and the proper way to eat it.
What is Sashimi?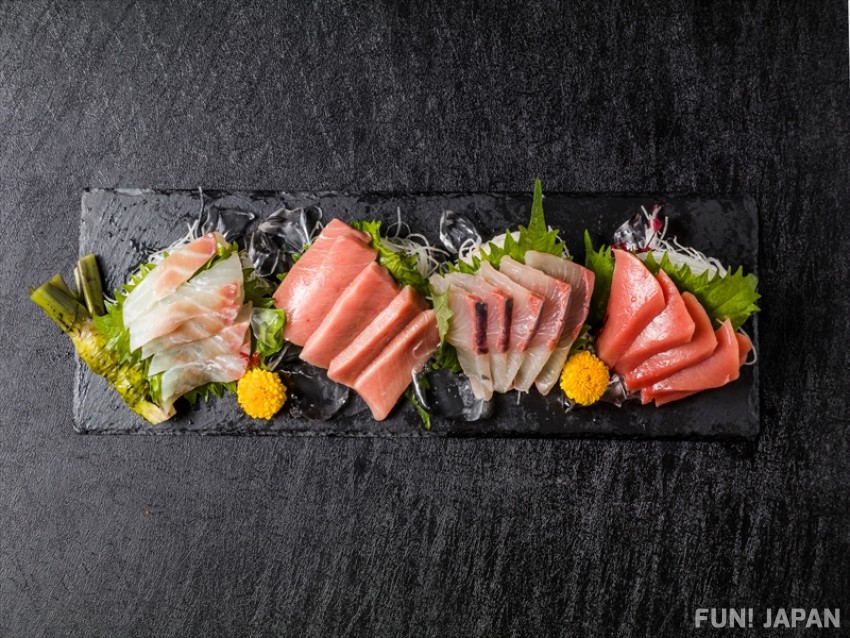 Sashimi refers to thinly sliced fresh fish or meat that is dipped in a sauce, like soy sauce, and eaten. This way this dish is prepared allows you to enjoy the original flavors and textures of fish and meat, and thus uses only minimal seasoning.

Fish used for sashimi has to be extremely fresh. Therefore, fish that have just been caught are used, or frozen for a short period to be transported to their destination. This process is perfectly safe thanks to the high quality of Japanese freezing technologies.
As mentioned above, besides fish, there are other types of sashimi in Japan that use poultry, beef, horse meat, and various other types of meats. These are also generally eaten with a sauce like soy sauce.
The Difference Between Sashimi and Sushi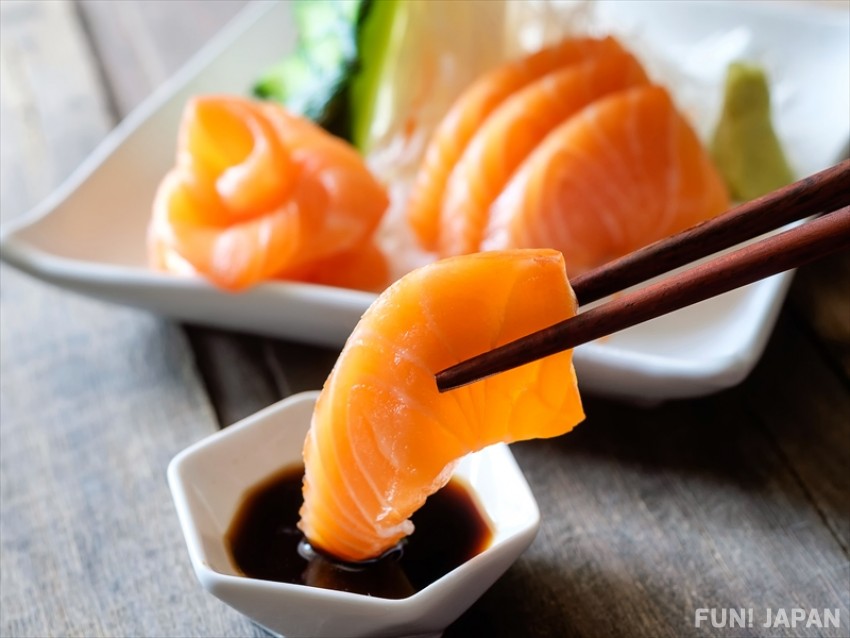 Although sushi is a small portion of fresh fish paired with vinegared rice, sashimi is fresh fish that is thinly sliced and served on its own. While sashimi is a very simple dish, sushi is a dish that requires quite a bit of preparation, and has various types as well, including nigiri-zushi, maki-zushi, chirashi-zushi, inari-zushi, and many other varieties. To learn more about sushi, please check out our article about it below.

Read more→ All About Sushi - Delicious Varieties of Sushi
How Sashimi is Made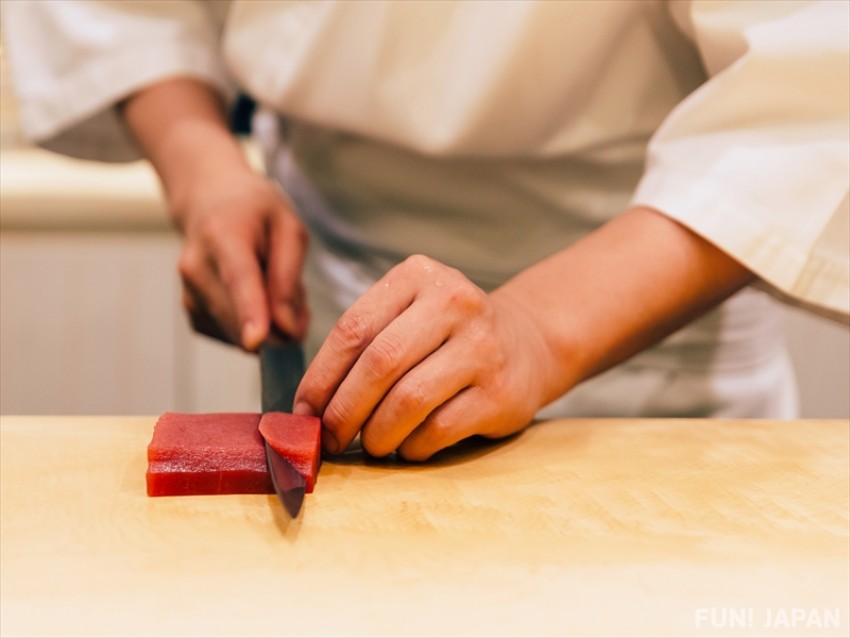 You may be wondering, "Is sashimi really just raw fish that's sliced and eaten? Is that really such a difficult process?" Let's take a look at the five steps to correctly make sashimi.

Step 1: First, a raw fish's pectoral fin. ventral fin, and head are removed all in one clean slice.
Step 2: Next, the area from the center of the stomach to the tail is cut, the innards are removed, and the blood is washed away.
Step 3: The inside of the fish is cleaned well, and any residual water is removed.
Step 4: The knife is inserted into the joint of the tail fin and, while firmly holding the tail, the knife is run up toward the head to separate the flesh from the bone. The fish is then split into three sections: bones from the surface, flesh from the surface, and meat from the inside. This is referred to as "sanmai-ni-orosu (三枚に卸す)" in Japanese.
Step 5: Lastly, the fish meat is thinly sliced and plated. When preparing the meat, the cut starts at the knife's heel, and it is then carefully drawn forward to the tip in one motion.
How to Eat Sashimi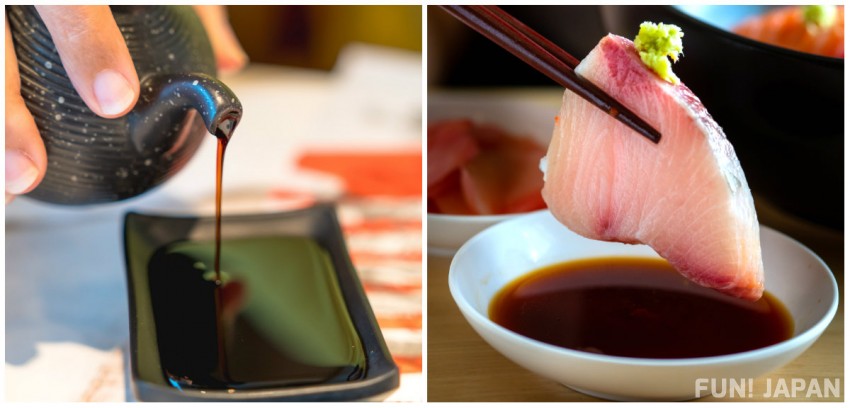 A plate of sashimi has been brought out and placed before you. How should you go about eating it? Should you just drizzle soy sauce over the entire plate and eat it? You should definitely refrain from doing that. Let's take a look at the correct way to eat sashimi. 

Step 1: Along with the larger plate that the sashimi has been placed on, there will be a small sauce dish given to each person. This small dish is called a "sashi choko (さしちょこ)" and used for soy sauce. At high-end restaurants, the restaurant staff will pour soy sauce into the sashi choko for you, but regular restaurants require you to pour your own soy sauce.
Step 2: Pick up a piece of sashimi with your chopsticks. If you want to have wasabi with your sashimi, take a bit with your chopsticks and place it on the piece of sashimi before picking it up. 
Speaking of the sashi choko, some people like to mix in wasabi with their soy sauce, but this is considered bad manners. Since many Japanese people do this as well, it isn't something to really worry about. After your meal is finished, ideally, your sashi choko should only have a bit of soy sauce left over in it and it should not be messy. 
Some varieties of sashimi are eaten with ginger, but the proper manners for eating these varieties are the same as the others.
Step 3: Lastly, take the piece of sashimi you have picked up and gently dip only one side of the sashimi into the soy sauce in your sashi choko. 
The thinly sliced daikon radish and perilla leaf that your sashimi was placed on top of is called "tsuma (つま)". This is not only for display, but it can be eaten as well. Both of these vegetables have a fresh crisp taste that will cleanse your pallet.
How Long Sashimi is Good For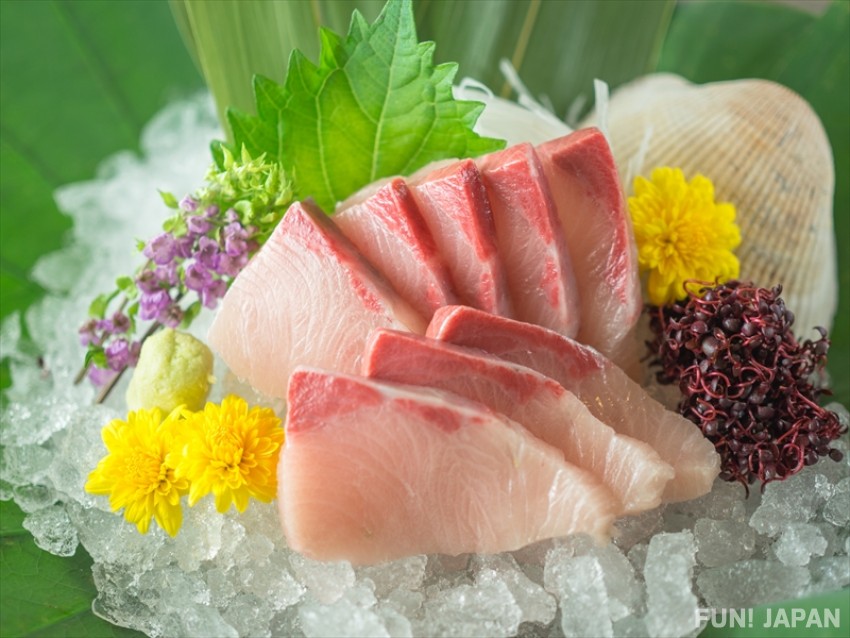 Since sashimi is raw, it is safest to eat it within the day it was prepared. If you buy sashimi at a supermarket or fish market, make absolutely sure to keep it chilled in your refrigerator after returning home. 

In Japan, it's quite normal to see sashimi that has been bought at the supermarket placed on the table for dinner. Here are some of the general expiration dates for different varieties of sashimi.
Tuna, yellowtail, salmon, and other large fish: 2 to 3 days
Sea bream, flounder, and other white fish: 1 to 2 days
Squid and octopus: 1 day
Horse mackerel, European pilchard, Pacific saury, and other blue fish: the day it was prepared
Different Varieties of Sashimi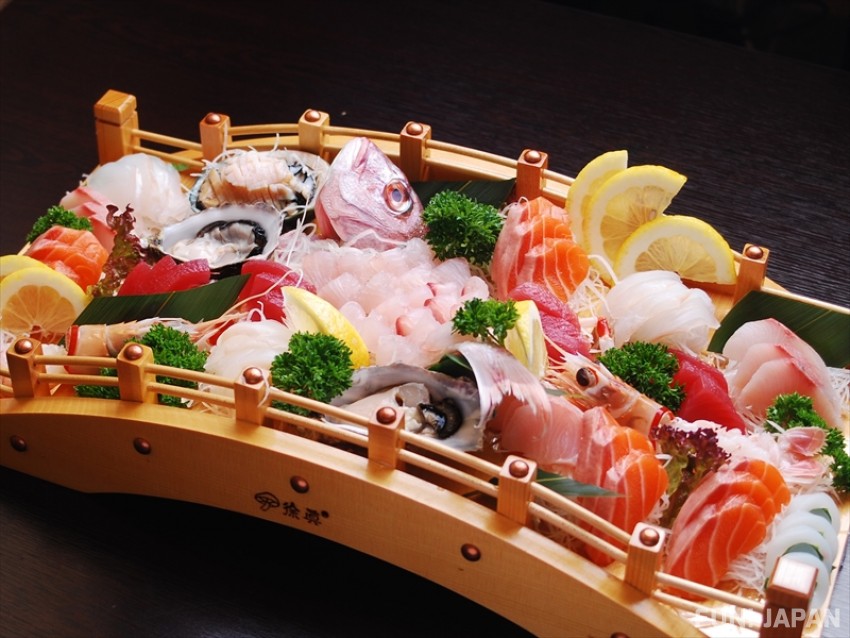 Here are some of the different types of fish you can find at Japanese sushi restaurants and supermarkets.

Tuna (マグロ)
Trout Salmon (サーモン)
Sea Bream (タイ)
Mackerel (サバ)
Oceanic Bonito (カツオ)
Yellowtail (ブリ&ハマチ)
Greater Amberjack (カンパチ)
Squid (イカ)
Octopus (タコ)
Sweet shrimp (アマエビ)
Scallop (ホタテ)
Salmon roe (イクラ)
Urchin (ウニ) 
To learn more, check out The Delicious Varieties of Sushi and Sashimi article.

[Survey] Traveling to Japan