Human vs Robot: Which Side Would Win in a Sports Match?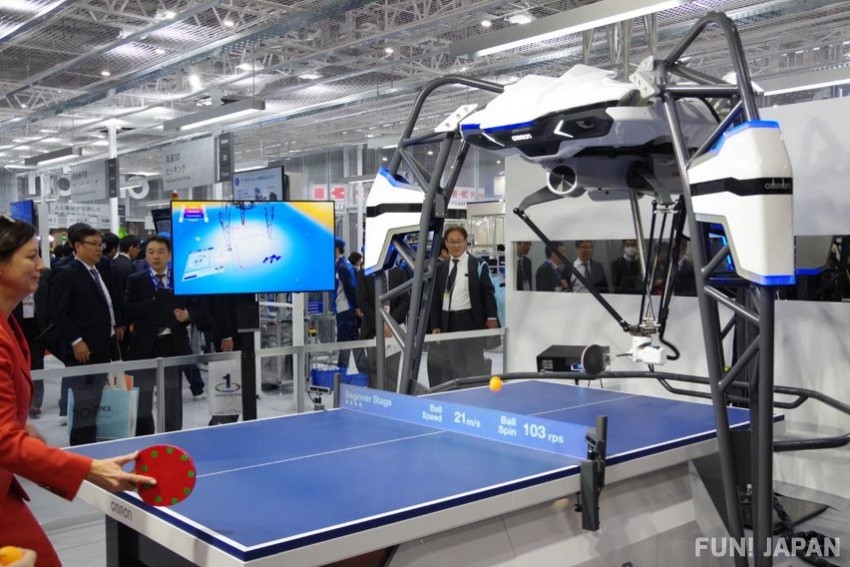 International Robot Exhibition 2019 (iREX2019) was held at Tokyo Big Sight from the 18th to the 21st of December. The theme for this year's exhibition was "The way towards a friendlier society, bridged by robots". Besides robots that are useful in daily life and work, there were also robots that could play sports! With these robots as opponents, our FUN! Japan staff challenged them to a showdown in table tennis and basketball.

Huge Ping-Pong Master Spider Robot!
This is Forpheus, the 5th generation table tennis robot by OMRON. By collecting and processing various data which is a result of combinations of sophisticated sports movements (in this case, table tennis), Forpheus can predict the next movement and perform the optimum action in real time. You can improve your table tennis skills as you continue your rally with this new friend!

Consecutive Nice Shots! The Basketball Robot Never Misses
Our staff challenged the robot in a basketball shooting game which you can find in an arcade. In a normal game you would try to score above the requirement in a limited amount of time, but this is another way of having fun by competing with this basketball robot at Mitsubishi Electric's booth.

[Extra] Dances with Robot
The exhibition also had a demonstration of remote-controlled robots. It is pleasant to see the robots matching human movements perfectly!

As the development of artificial intelligence progresses, robots may begin to become more involved in our daily life and become our companions. This time we were lucky to beat the robots in sports, but as they become more and more advanced, they will definitely become tough opponents! Do you have the confidence to win against robots?

Event information
Event name: International Robot Exhibition 2019 (iREX 2019)
Event period: 18 (Wed) – 21 (Sat) Dec 2019, 10:00-17:00
Venue: Tokyo Big Sight (Aomi, West, South Halls)
Admission: 1,000 JPY ※free admission to people who have pre-registered or hold invitation tickets, or are under 16 years of age
[Survey] Traveling to Japan