How to Enjoy Japan's Winter Alongside Skiing: Snow Art and Snow Fireworks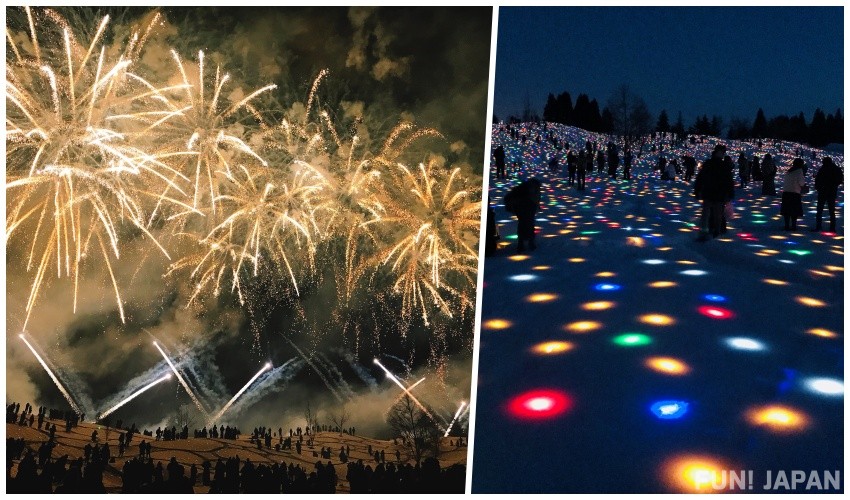 Many visitors to Japan come during winter to ski or to enjoy the snowy scenery. However, did you know that there are many more ways to enjoy winter besides skiing? In this article, we would like to introduce a special art festival in the Echigo-Tsumari area of Niigata Prefecture, known as Echigo-Tsumari Art Field 2020 Winter "SNOWART". In this event, you can enjoy artistic works and fireworks in the white snowy world while tasting delicious local food. Do visit the event if you have the chance!
SNOWART  Echigo-Tsumari Art Field 2020 Winter "SNOWART"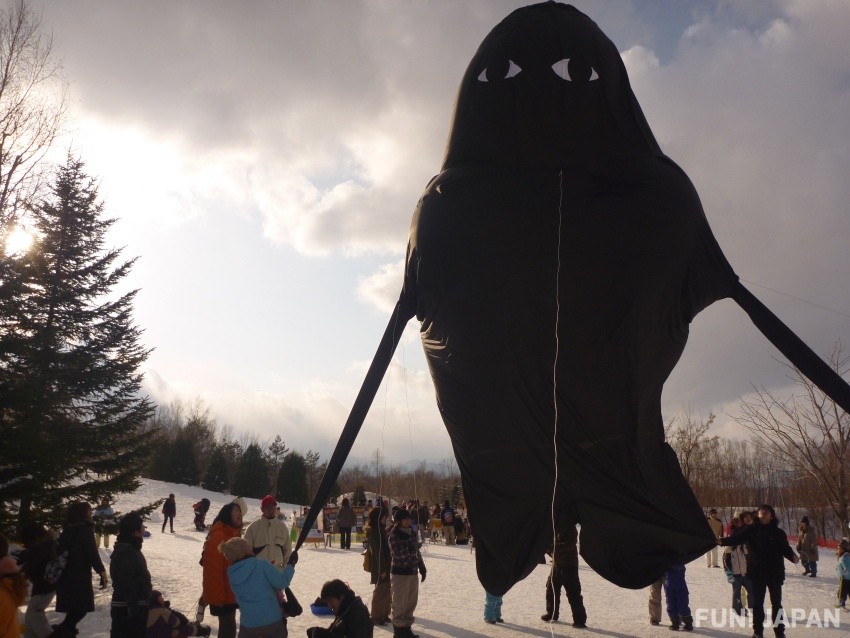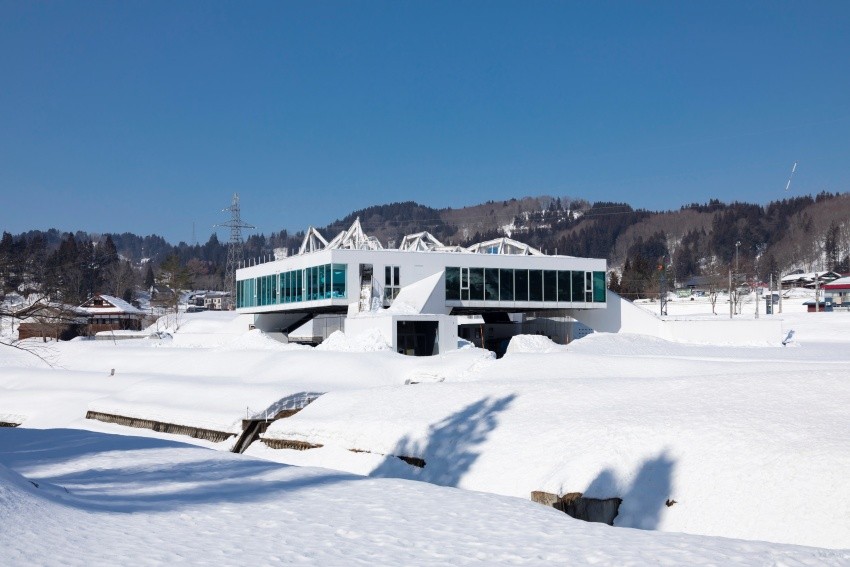 Echigo-Tsumari Art Triennale, one of the largest outdoor art festivals in the world, is held in Echigo-Tsumari every three years since the year 2000. Echigo-Tsumari Art Field Winter "SNOWART" is organized in the same place every winter for people to know more about the culture of people living in this snowy region. This event also allows you to enjoy beautiful artwork that is exclusively displayed during winter. The most noteworthy program would be (Echigo-Tsumari Snow Fireworks / Gift for Frozen Village 2020) held in Tokamachi city.

Echigo-Tsumari Snow Fireworks / Gift for Frozen Village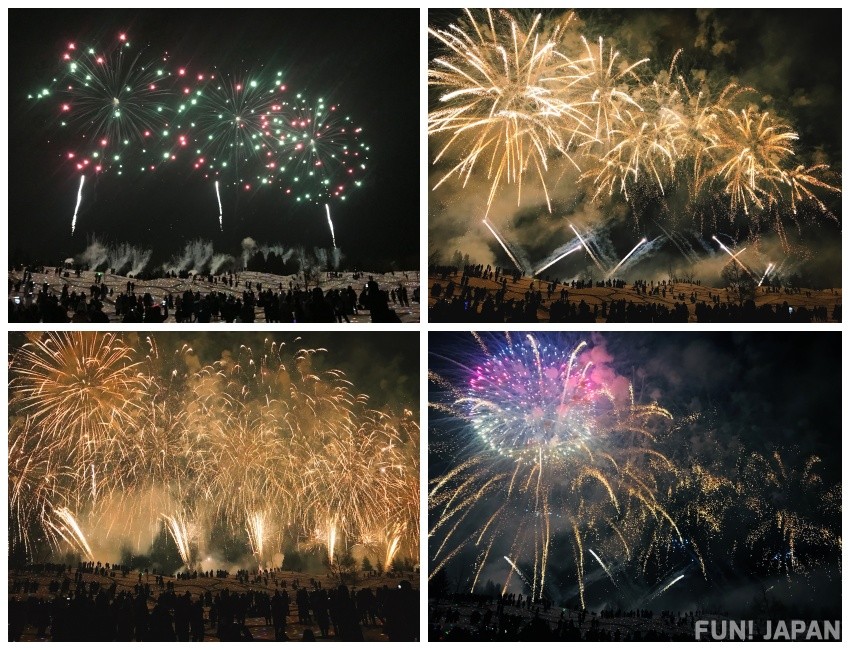 Tokamachi city located in the Echigo-Tsumari region is famous as a snowy region in Japan and has a long snowy period. This is the 7th time where the annual Echigo-Tsumari Snow Fireworks is being held in Tokamachi. Fireworks will be launched from a wide golf area, so people can see the fireworks display without any obstructions by buildings. It is a magnificent sight to behold as the fireworks are launched to a musical accompaniment from a pure white horizon that colors the night sky.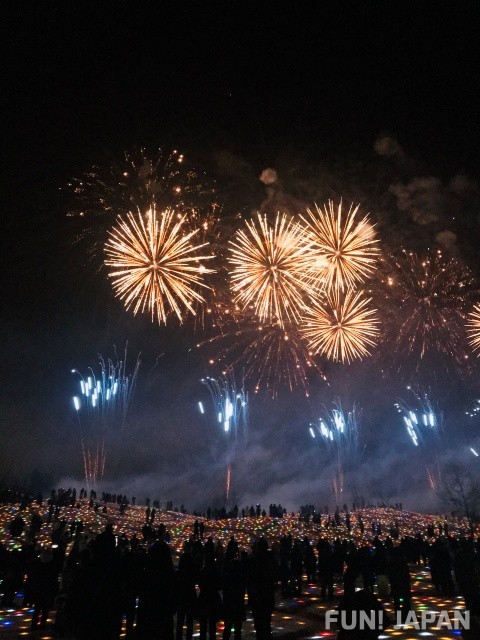 "Flower Garden of Light" in the Land of Snow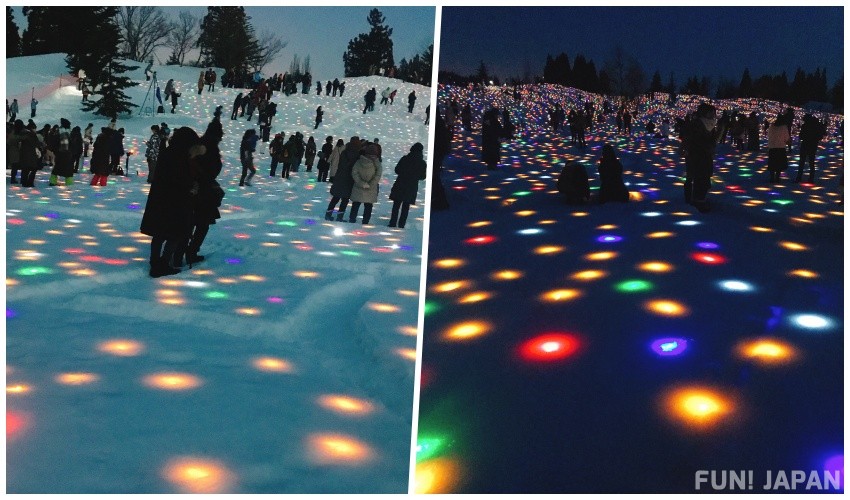 When you enter the venue, the staff will hand you an LED light after checking your ticket. Besides functioning as a flashlight, it is also a part of the artwork "Seeds of Light". Participants bury their LED light in the snow. When the sky gets dark, the ground will have colorful light dots all over the place. This is the idea that artists came up with to make a huge artwork involving participants.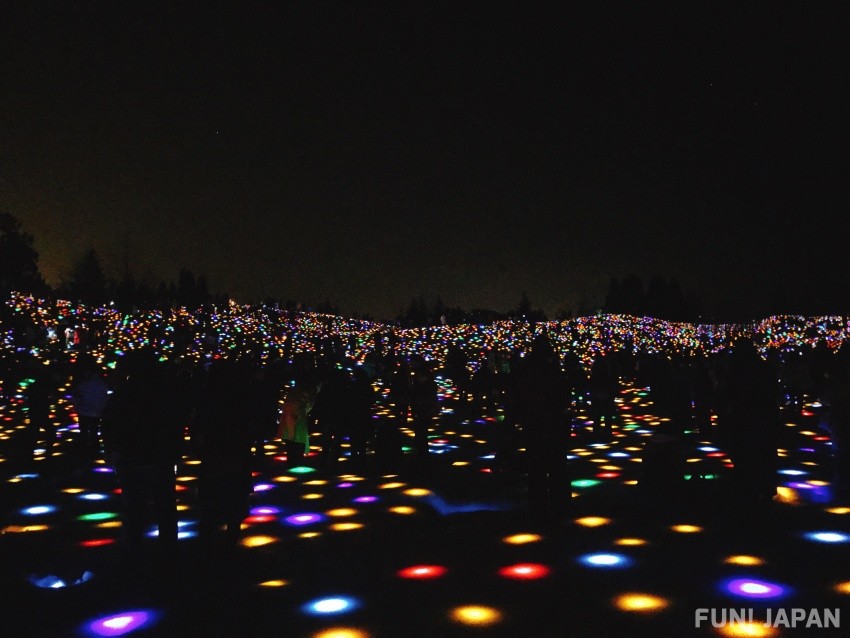 Before the fireworks start, you may visit the food stalls corner where you can find various local specialties such as ramen, zouni (soup with mochi rice cakes), warm soup, grilled skewers, and much more. Fill up your empty stomach before the wonderful performance! Enjoy your winter trip to the fullest by watching fireworks in the snowy world, eating delicious food, and taking an onsen bath after to relax. You can reach here by taking the Shinkansen train from Tokyo for 2 hours. We recommend you to wear snow boots that are warm and slip-resistant, also, be careful while walking on snow especially for those who are not used to it to prevent yourself from slipping.

Echigo-Tsumari Snow Fireworks / Gift for Frozen Village Event Information
Date: 29th of February 2020 (Sat)
Venue: Atema Kogen Resort Belnatio
Ticket price: General - 3,000 JPY, Child age between 7 and 15 - 1,000 JPY
Access: Free shuttle bus from JR Tokamachi Station (you cannot reach the venue driving your own car as there are traffic restrictions on that day)
Echigo-Tsumari Art Field 2020 Winter "SNOWART" Event Information
Dates: 2020 February 15th (Sat), 16th (Sun), 22nd (Sat), 23rd (Sun), 24th (Mon), 29th (Sat), March 1st (Sun)
Venues: Echigo-Tsumari area (Echigo-Tsumari Satoyama Museum of Contemporary Art [Kinare], Matsudai Nohbutai Center, Atema Kogen Resort Belnatio, and more)
Tickets: Special ticket - Adult (2,000 JPY) / Child age under 15 (500 JPY) / Special ticket with admission to the Snow Fireworks - Adult (3,500 JPY) / Child age under 15 (1,200 JPY)
Access: Around JR Tokamachi Station
[Survey] Traveling to Japan
Recommend