Never Too Late! Your GPS to the FAQ of "d POINT CARD", the MUST for Tourists in Japan, Presented by FUN! JAPAN Editorial
Hello, everyone! I guess most of you have already registered to the d POINT CARD, with awesome offers for travellers in Japan. While this time, we are going to gather the questions you might probably have, especially for the ones who have concerns making a membership card overseas, or those who are thinking "it sounds difficult…" or "I am not sure if I could complete the procedures all myself…" We are going to cover everything in details one by one, it will be your complete guide, also for absolute beginners. All right, let's get started! 
Clear out the Air at Once! You will be a d POINT Master by This!
About the Registration Procedures-

Hiya, Akane! I have pumped into FUN! JAPAN's articles the other days, and come to know about the d POINT CARD. I think it's really good but just feel a bit nervous registering to a card remotely…I don't speak Japanese at all, would that be a problem?


No worries! The d POINT CARD is a programme tailor-made for inbound travellers with application pages in English, Chinese, Korean, and many other languages.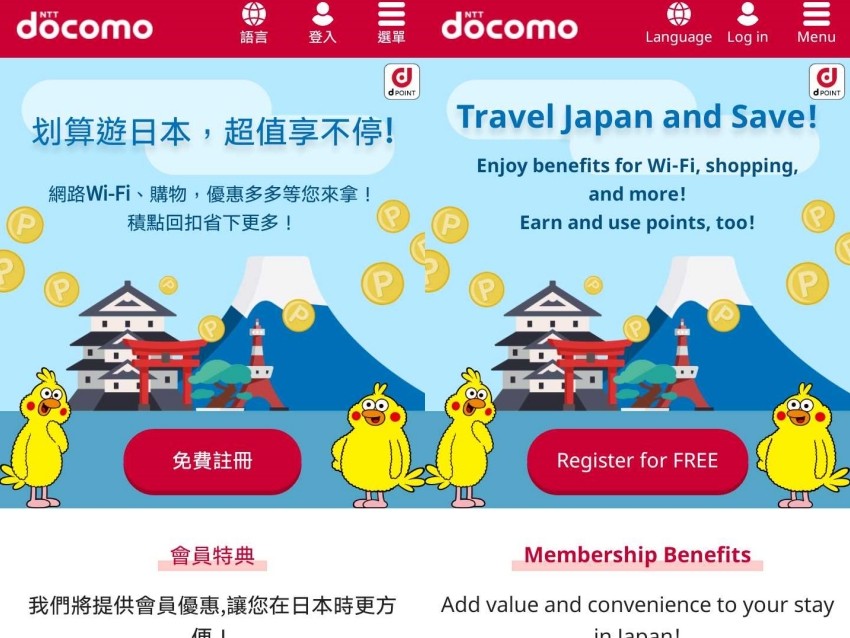 Cool! Would there be any criteria for applicants to meet? 

Nope, it is for everyone who live in the 12 target countries & regions (as in Nov, 2019)! And, there is no application fee, you have no reason to miss it if you were a big fan of Japan. 

Wow, it sounds I am going to lose out if I don't apply. So, what should I do to register as a member?

Okay, you first visit the registration website (d POINT member registration site), then enter your email, your name, and other necessary information, and that's it! Then, you head to DOCOMO World Counter upon your arrival at an airport in Japan to fetch a real card, your d POINT CARD. You synchronise it with your account, bring it with you, and you are ready to enjoy nice offers. The registration process won't take you long, like 3- 5 minutes. You may want to do that while waiting at the airport, simply.
* Besides the docomo World counter at Haneda, Narita, and Kansai International Airports, you might also go to LOTTE DUTY FREE Ginza, or Kansai Tourist Information Centre at the Kyoto Tower to get the d POINT CARD.
For details https://dpoint.jp/global/m/faq/where_en.html?_ga=2.103414528.1655632234.1570605640-1268904794.1570426413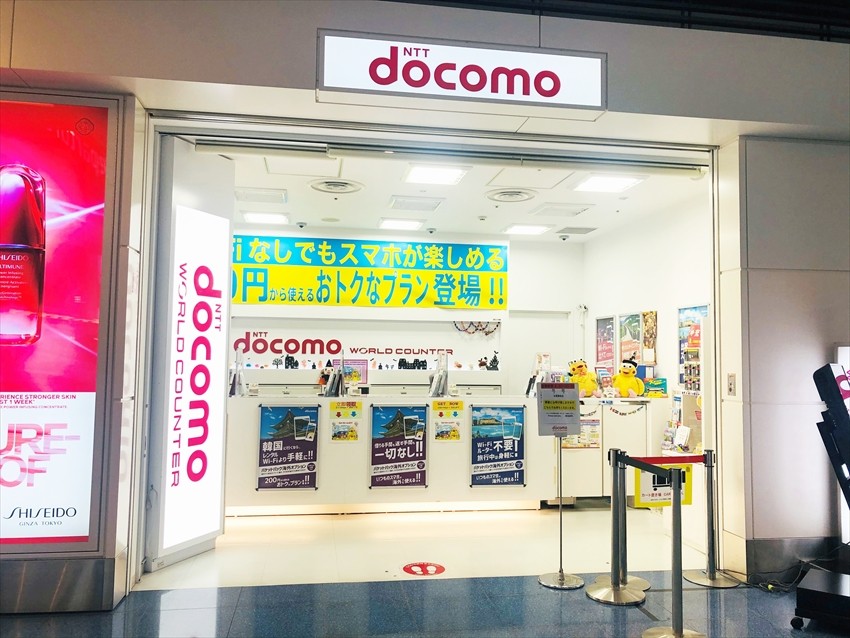 It's much easier than I thought. Can I do that after arriving in Japan? 


Sure! As long as you could access to the registration page (d POINT member registration site) and head to any counter to fetch your card that is definitely fine. We recommend you to complete the online part just to avoid any online communication issues (Internet problem) or unnecessary waiting time just in case there may be long queues.


Got it! I just want to use the card and get points once I head out from the airport. Is that card immediately usable? 


You don't need to apply anything for gaining points, but a registration is needed for using the accumulated points. Remember you need to synchronise the number at the back of the d POINT card with the account you registered online (d ACCOUNT) to use your points. So, it's advisable to complete the registration early in the site (d POINT membership registration site) to add on the number.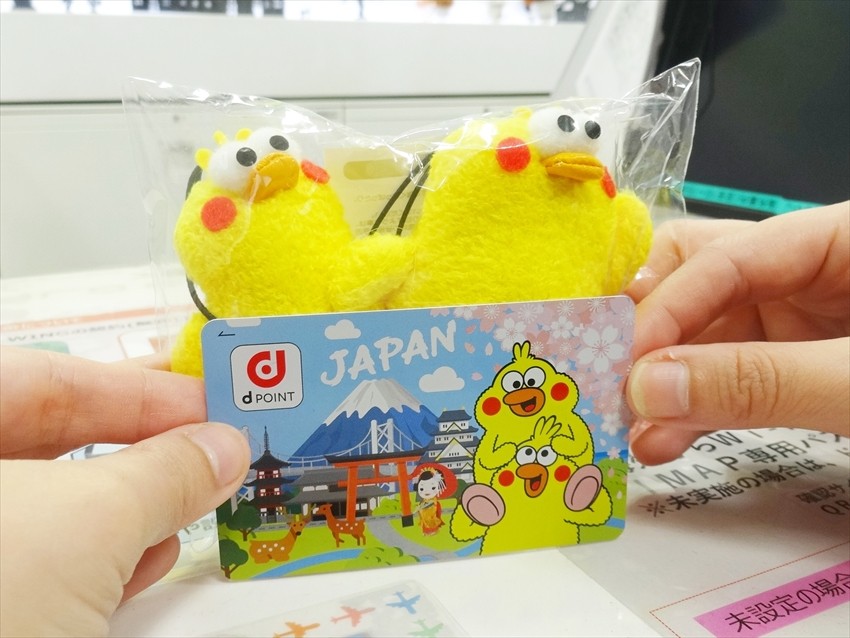 About the Points-

Alright! That's all I need to prepare. What should I do to get to know the partnered shops in where I can gain the "d POINT"?


Here is the list of all partnered shops. You may also want to remember the d POINT CLUB sticker at the shop. Also, some shops grant 1 point for every 100 yen you spend while some grant 1 point for 200 yen. Check out the different rates, just in case.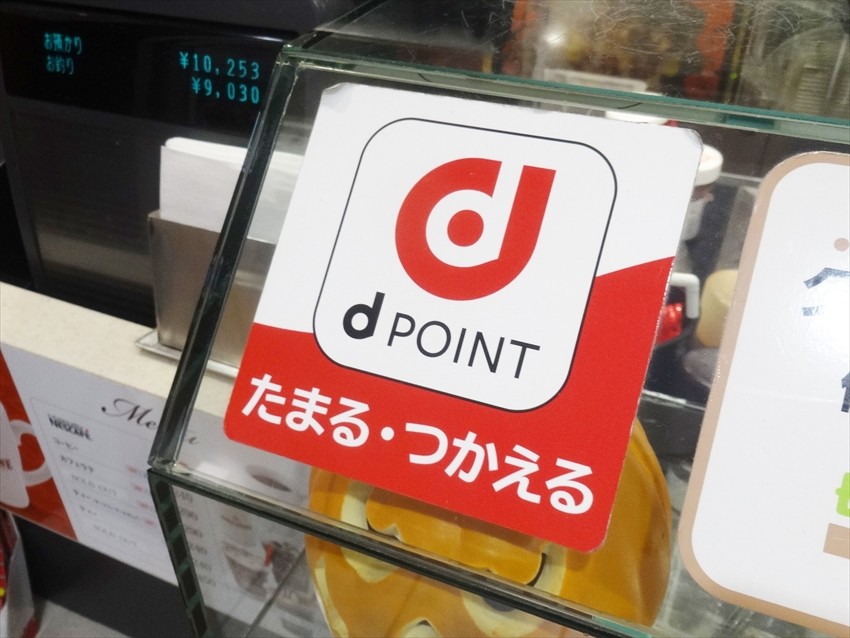 Wow! So I can use the d POINT CARD in a wide range of shops, including Animate and Matsumoto Kiyoshi! But, yes, what exactly should I do to use the point?


To use the d POINT CARD, it is super simple- just show the card to the staff at the shop when you check out! Be mindful that you need to show that BEFORE you pay, not after. Keep that in mind!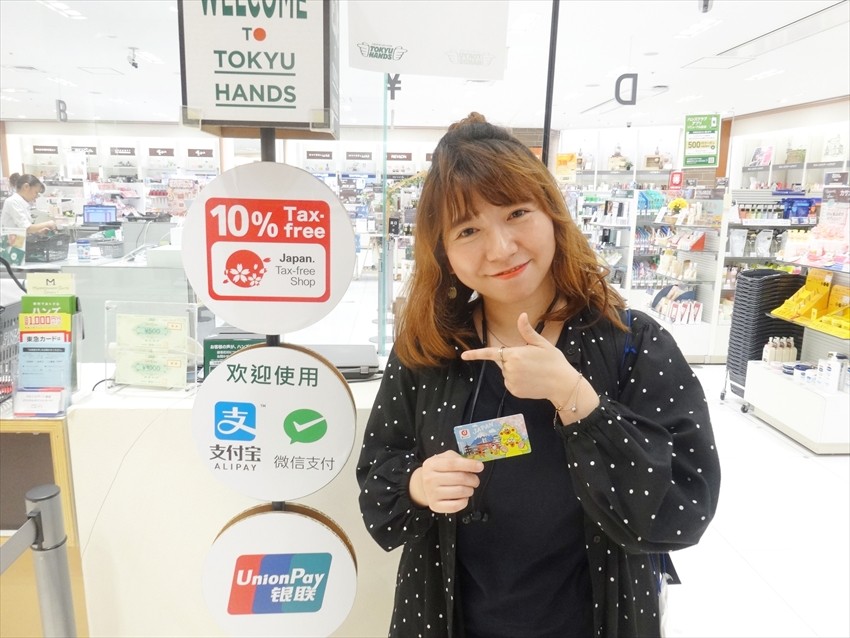 By the way, I just want to use the point during my trip. At what time can I get the point and use them indeed? 


All d POINTS will be granted to your account right after your purchase, and they are ready for use right in the next purchase! You are able to check the balance at any time as long as you have your card handy. So, keep an eye on it!
(*) d POINT transaction may take time, your understanding is appreciated.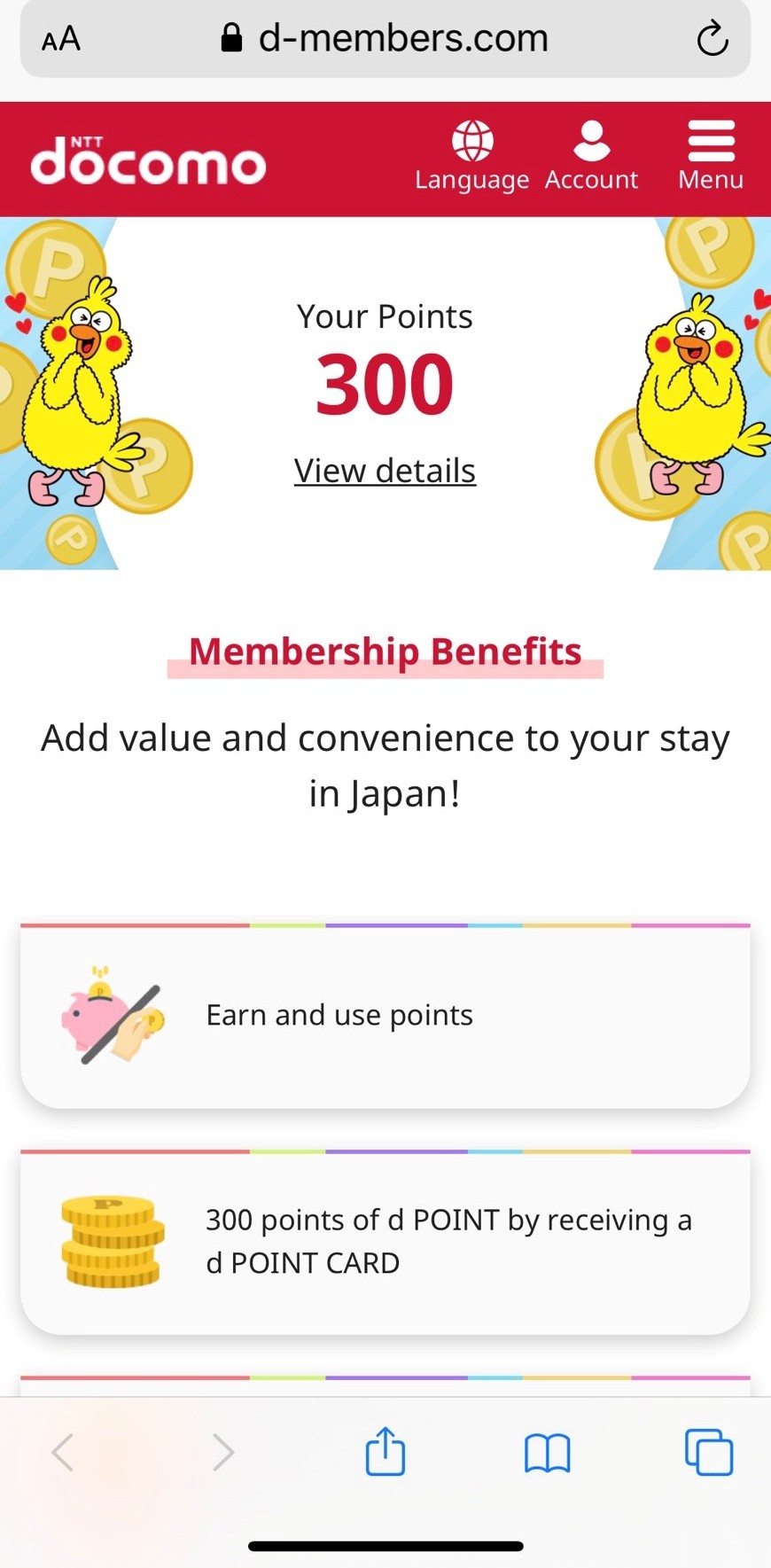 And yes, I am going to visit Japan again with my family. May I apply that on behalf of my friends or family members? 


You cannot do the registration for family member or your friends, but surely you can tell them the registration link! Also be mindful that you can't merge up points from the accounts of your family and friends. 

Okay! I will tell them right away!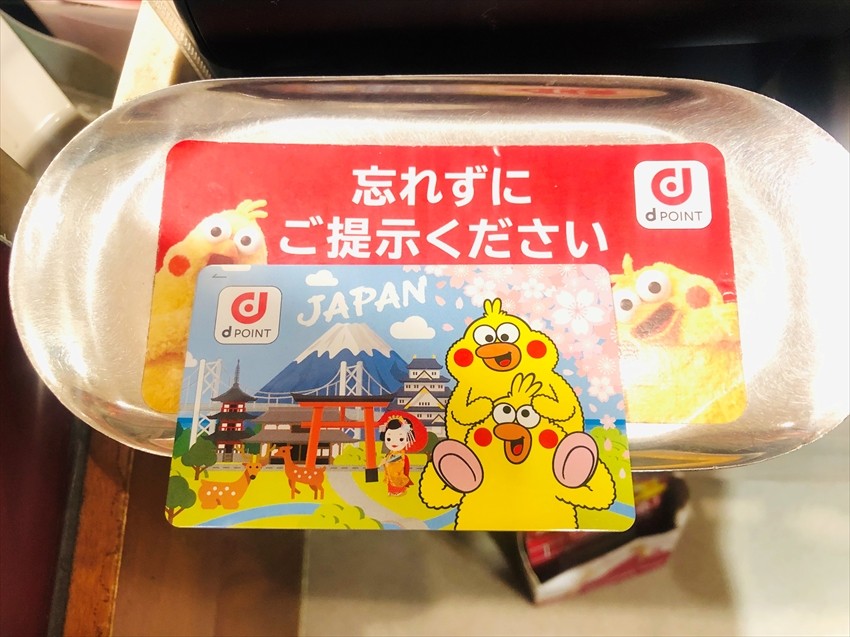 Never too late! Refer the d POINT Programme to Your Friends and Share the Offers! :)
So, is everything clear now? Don't get bogged thinking this and that, go get the d POINT CARD and enjoy nice offers when travelling in Japan! If you have questions about the registration or usage of the point, drop us a message in the comment column. We are glad to answer any questions from you!
Here for registration→→→

(*) Member offers may subject to occasional changes. 
Related articles about d POINT CARD
(*) About the service → Free 2,000-yen worth benefits for registration? Current d POINT CLUB membership registration benefits
(*) Actual Usage → Smart Tips about "d POINT CARD", a MUST HAVE Japan Travel Item Highly Acclaimed by FUN! JAPAN Editorial Team
Sponsored by NTT DOCOMO, INC.