2 Recommended Hotels for your Trip to Hikone
Hikone City in Shiga Prefecture boasts historical buildings such as Hikone Castle and Oumi Jingu (shrine), as well as nature such as Lake Biwa, Japan's largest lake. At Hikone Castle, a national treasure, you can meet the local character Hikonyan, and if you climb the castle tower, you can also enjoy a superb view over Lake Biwa.

You can enjoy shopping in a retro-style castle town, take a houseboat and take a leisurely look at Hikone Castle. There are many ways to enjoy Hikone.
Here are some recommended hotels for sightseeing in Hikone.
Comfort Hotel Hikone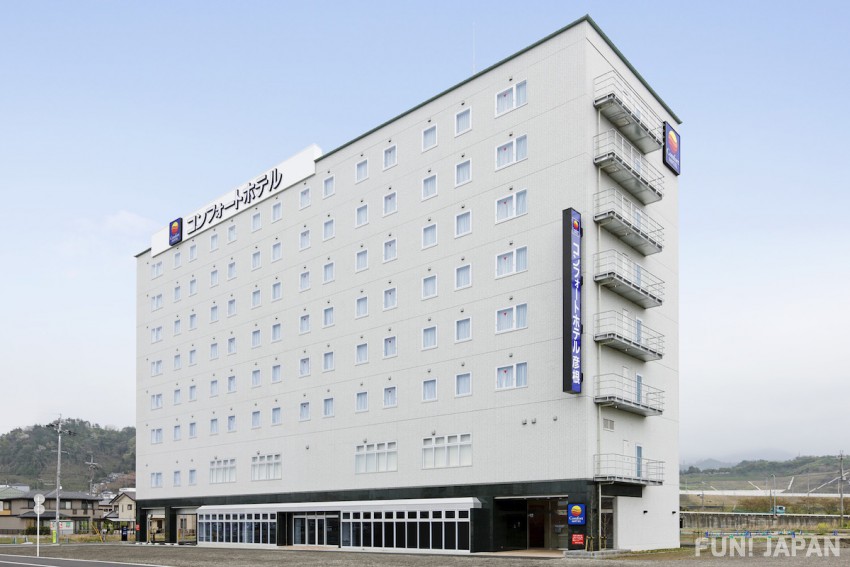 Located in front of Hikone Station, Comfort Hotel Hikone offers simple and functional non-smoking rooms.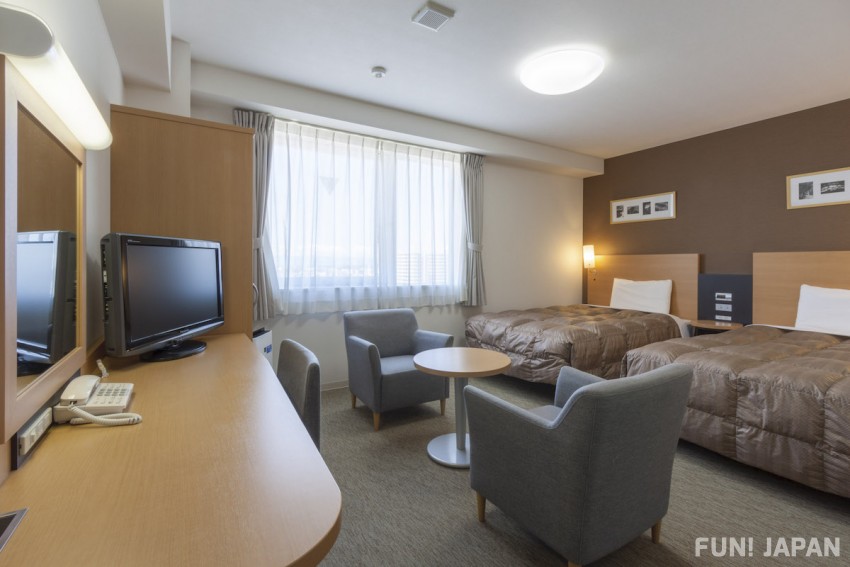 Twin Standard Rooms are spacious and relaxing, perfect for families and friends traveling together. A wide variety of breakfast including bread and pilaf, daily soup, fruits and yogurt is provided free of charge.
There are sightseeing spots such as Yumekyobashi Castle Road and Yonbancho Square around Hikone Castle, which can be reached in about 30 minutes on foot, so be sure to visit.
Lake Biwa, which you can see from Hikone Castle, is also a spectacular view.
Spot Information
Spot name: Comfort Hotel Hikone



Street Address: 18-7 Ekihigashicho Hikone-shi, Shiga 522-0010
Access: Hikone Station (East Exit) ... 1 minute walk
Wi-Fi: Available
Language: English, AI translator available
Credit cards: Available
Sunroute Hotel Hikone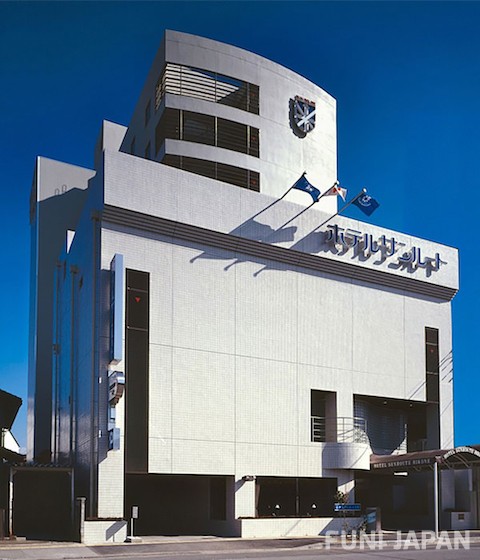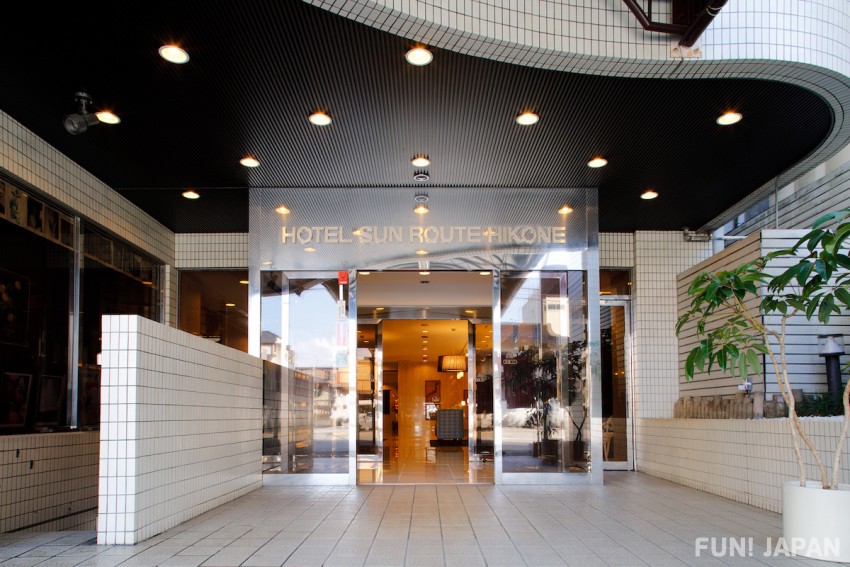 If you stay at Hotel Sunroute Hikone, choose the Hikonyan room. Hikonyan of Hikone which is said to be the birthplace of Yurukyara (Japanese mascot characters), is popular not only in Japan but also overseas.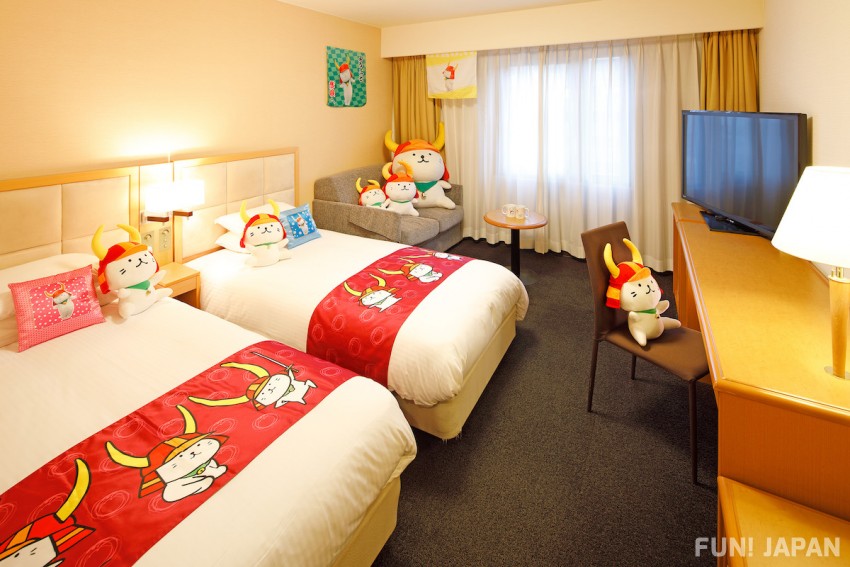 In the Hikonyan room, you will be greeted by goods from the popular character, as well as a variety of goods that you can take home.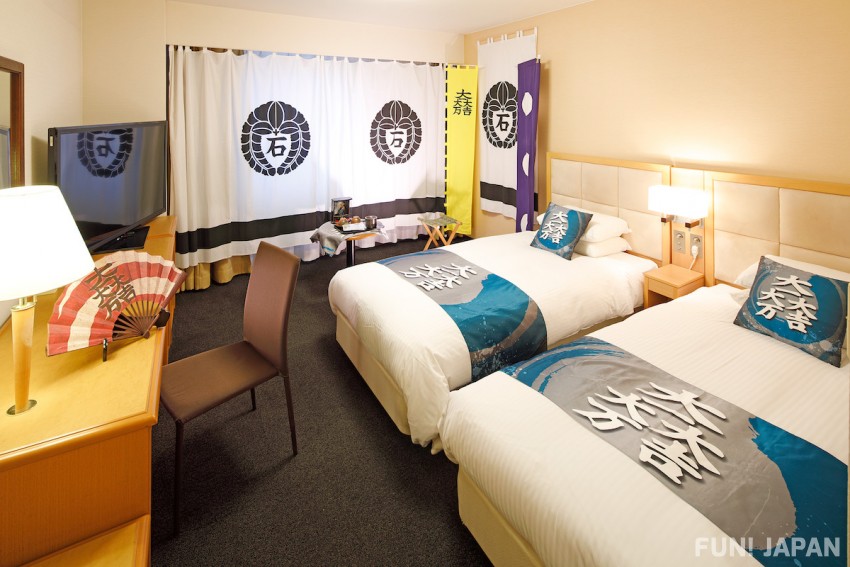 Hotel Sunroute Hikone has other unique rooms, such as the Ishida Mitsunari Room, which is sure to be enjoyed by those who like Japanese history. Hikone Castle and the Castle Street of the castle town can also be reached by foot, so why not make it a base for sightseeing?
Spot Information
Spot name: Sunroute Hotel Hikone



Street Address: 9-14 Asahi-machi, Hikone City, Shiga 522-0073 
Access: Hikone Station (West Exit) ... 1 minute walk
Wi-Fi: Available
Language: English
Credit cards: Available
[Survey] Traveling to Japan