What are the Characteristics of Japanese Architecture?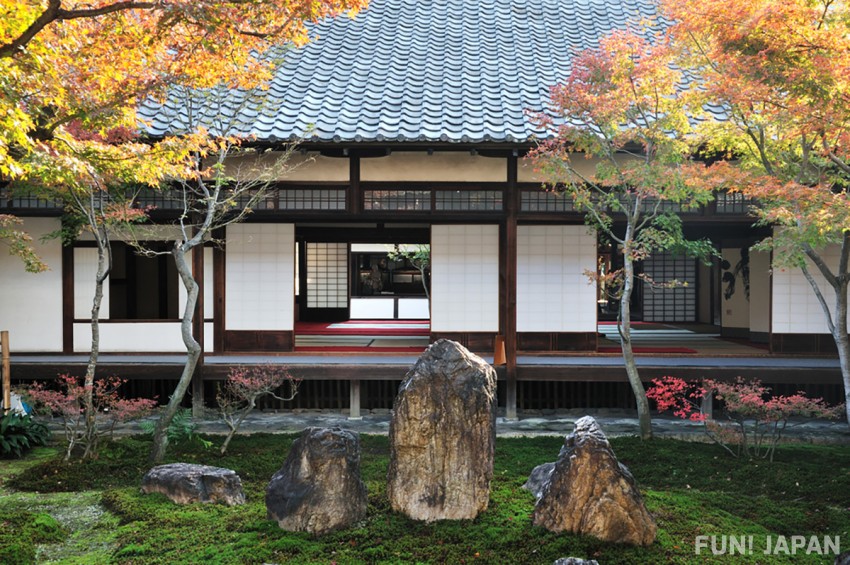 Lots of Japanese architecture has functionality that matches the climate in Japan. There are also several buildings that are now famous as sightseeing spots. Here, along with the history of Japanese architecture, we will introduce the buildings that have been handed down up until the present time.

About Japanese Architecture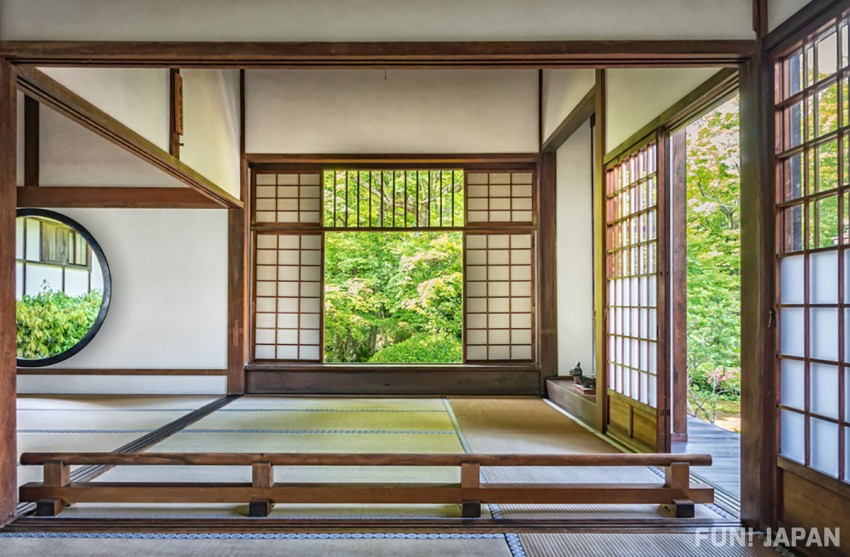 Many Japanese buildings have excellent functionality and high earthquake resistance. The is due to the various climatic zones of the Japanese archipelago and the high frequency of earthquakes.
First, Japan belongs to various climatic zones from subarctic to subtropics, and there are four seasons. Construction technology that could withstand high humidity as well as heat and cold temperature changes during the four seasons was a necessity. In order to deal with the complex climate, there are many houses with excellent functionality that can be adjusted using Noki (eaves) and Fusuma doors.
Japan is a place where lots of earthquakes have occurred. So, many houses and buildings have been built to withstand the impact.
The History and Transformation of Japanese Architecture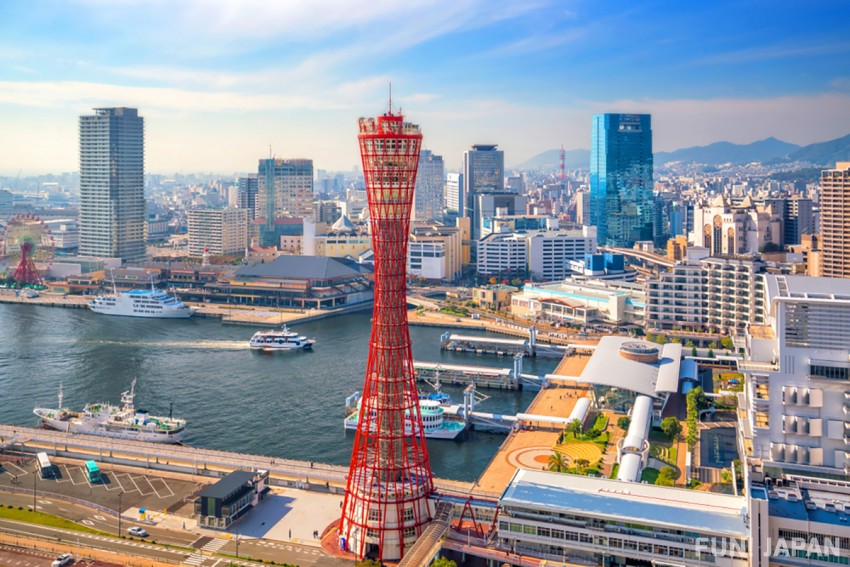 Japanese architecture is divided into "traditional architecture" buildings built up until around the year 1870 and "modern architecture" buildings built after that. Wooden architecture, in particular, has evolved over time, and has become increasingly sophisticated with the use of technology from the continent.

The Characteristics of Traditional Japanese Architecture
Traditional architecture includes temples, shrines, and castles and are examples of the Traditional Construction Method. This construction method creates resistance to earthquakes by combining wood as pillars and beams. The walls exist as mere partitions and feature a wooden frame that expresses the beauty of Japan.

The Characteristics of Modern Japanese Architecture
Modern Architecture is an architectural method that considered earthquake resistance based on Western architecture following the Nobi earthquake that occurred in 1891. The Westernization of Japan that attempted to incorporate Western systems, knowledge and civilization also had a major impact on architecture. Western buildings were also built for political buildings such as factories and the National Diet building.

However, there are lots of buildings that mix Japan and the West by combining Western architecture and Japanese traditional techniques.
An Introduction to Famous Japanese Architecture around Japan!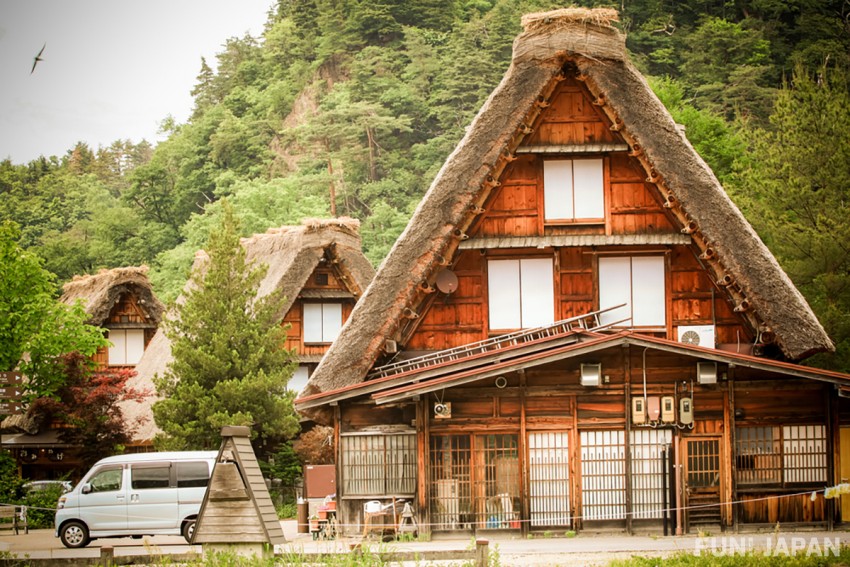 There is lots famous architecture in Japan, such as traditional buildings and buildings lined up in big cities. Castles, shrines and temples with a long history, as well as Japanese private residences are very appealing because of the wooden architecture. We also recommend buildings with innovative designs created using modern architecture.
Architecture such as Japanese Castles, Shrines and Temples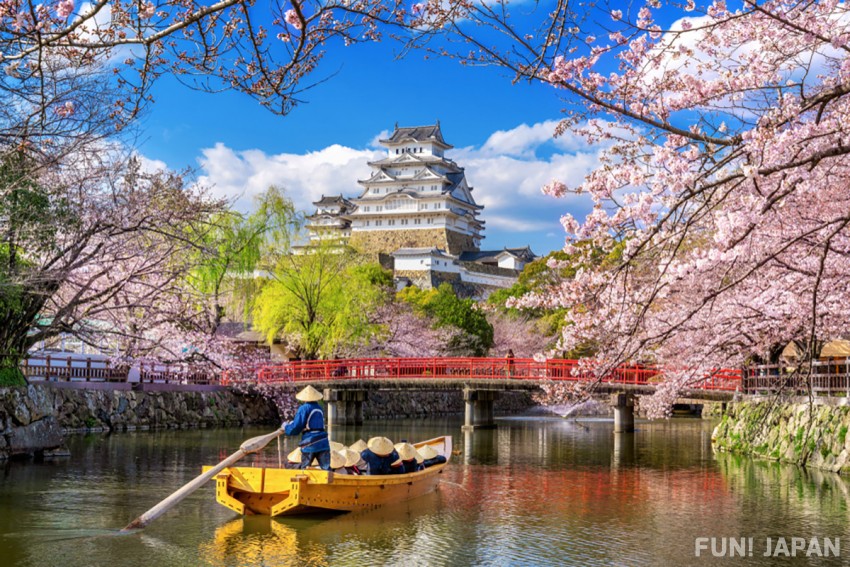 Buildings representative of Japan are castles and shrines and temples. There are various buildings, such as those that have high earthquake resistance and of exterior beauty.

Kiyomizu-dera Temple, for example, was built around 1,200 years ago and has been designated a UNESCO World Heritage site. The stage of Kiyomizu-dera Temple main hall is built in on a steep slope. The stage is a structure that is supported by timbering called Kakezukuri (like suspension) and has excellent earthquake resistance. Additionally, the pillars that support the stage is a technique called Tsunagite. There are no nails used in this method and it gives a glimpse of the high level of Japanese construction technology.

We would also like you to visit Itsukushima Shrine and Himeji Castle. Itsukushima Shrine stands in Mikasanohama (beach). In the precincts of the shrine, you can enjoy a variety techniques which prevents the shrine from collapsing and Japanese architectural style from the 8th to 11th centuries. Also, one technique which prevents collapsing is the gap between floor boards and the shrine installed to make it float.
Himeji Castle is a famous castle with a history of about 400 years. The castle structure has excellent defense which displays a unique Japanese structure. In addition, the exterior wooden walls are painted with castle plaster and the method where stacking the roof are architectural techniques that are attracting attention not only in Japan but also from around the world.
Architecture such as Japanese Houses and Townscape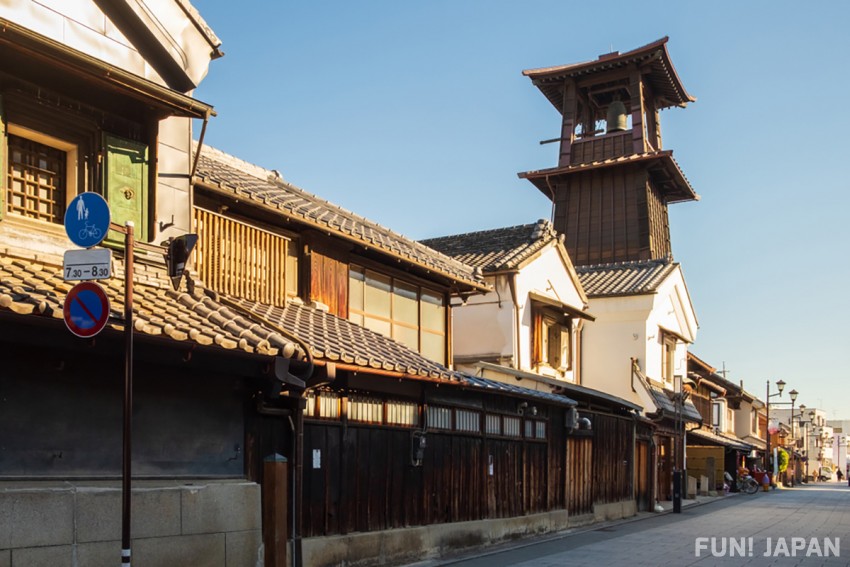 If you want to see Japanese style to your heart's content, head for the quaint houses and streets of Japan. For example, the streets of Kawagoe in Saitama and Kyoto city are lined with old warehouse-built houses and wooden tea houses.
Moreover, Shirakawago is characterized by its abundant nature, which is regarded as having original Japanese landscape, and a village with Gassho Buildings constructed by combining wooden beams in a mountain shape. Gassho-zukuri is one of the traditional Japanese architectural styles and refer to residences with thatched roofs. The buildings have excellent functionality, being cool in summer and warm in winter.
Japanese Architecture in Large Cities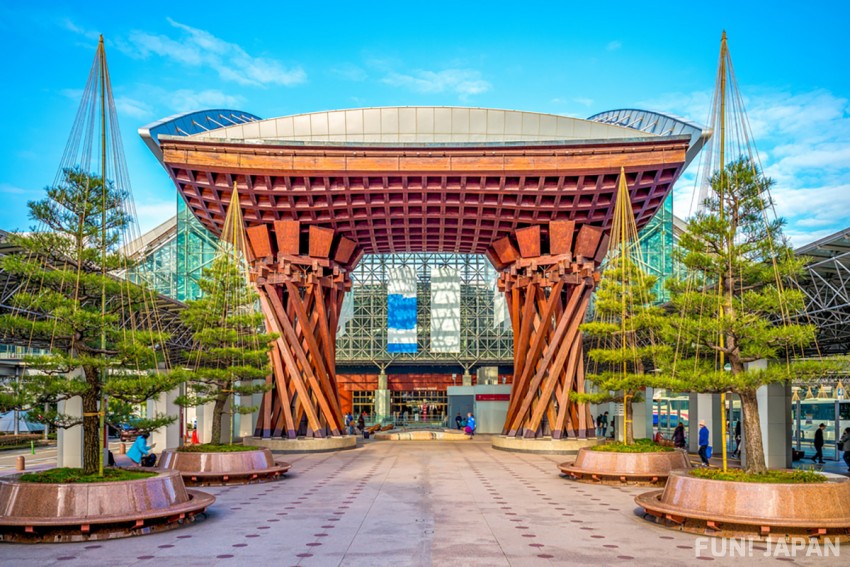 High-rise buildings are lined up due to the 1950 building boom. In addition to high-rise buildings, towers and stations also incorporate elements of modern Japanese architecture.

For example, Tokyo Skytree is a radio tower boasting a height of 634 metres. A reinforced concrete cylinder has been placed in the centre as a weight so that it can withstand the earthquake-prone country. Due to this, the shaking of the building is distributed. This is the architectural style that was learned from the Japanese wooden building "Goju no Tou".
Furthermore, a feature of Tokyo Station is its red brick building. You are sure to be amazed by the unique appearance that was created by combining traditional Western architecture.
We would like you to pay attention to the Motenashi Dome at Kanazawa Station. The dome is made of aluminum alloy and glass which is a symbol of its modern stylish appearance. Also, the symbol Tsuzumimon in front of the station was built using two thick pillars which is reminiscent of traditional temple architecture.
[Survey] Traveling to Japan