What are the Highlights of Akita Kanto Festival?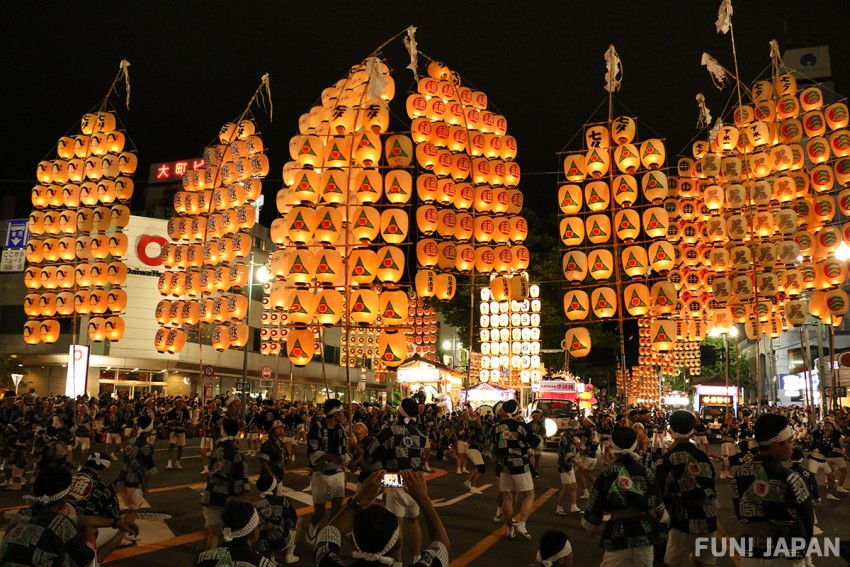 The Akita Kanto Festival is a festival where players compete by moving the "Kanto" that hangs a lantern on a bamboo basket. It is said to be one of the three major Tohoku festivals along with the Aomori Nebuta Festival and Sendai Tanabata Festival. It is a masterpiece with the Kanto that look like Inaho coloring the night sky.
About the Akita Kanto Festival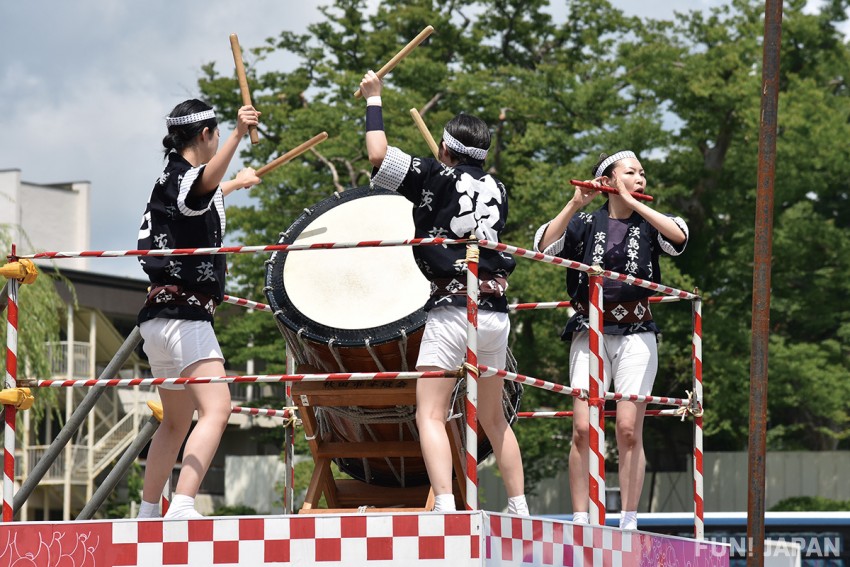 The Akita Kanto Festival is held in Akita Prefecture in the Tohoku region. The period is 4 days from 3rd to 6th August every year. The roots of the Akita Kanto Festival date back to the late 1700s.

It is said that the Neburi-nagashi that shakes off midsummer illness of began with a long pole with a lantern and a long walk around the town with a Taiko drum. Later, candles became popular and combined with paper lanterns to become the current style.
It is a popular festival visited by about 1.3 million tourists from home and abroad, and is designated as a national important intangible folk cultural asset.
Highlights and Things to do at the Akita Kanto Festival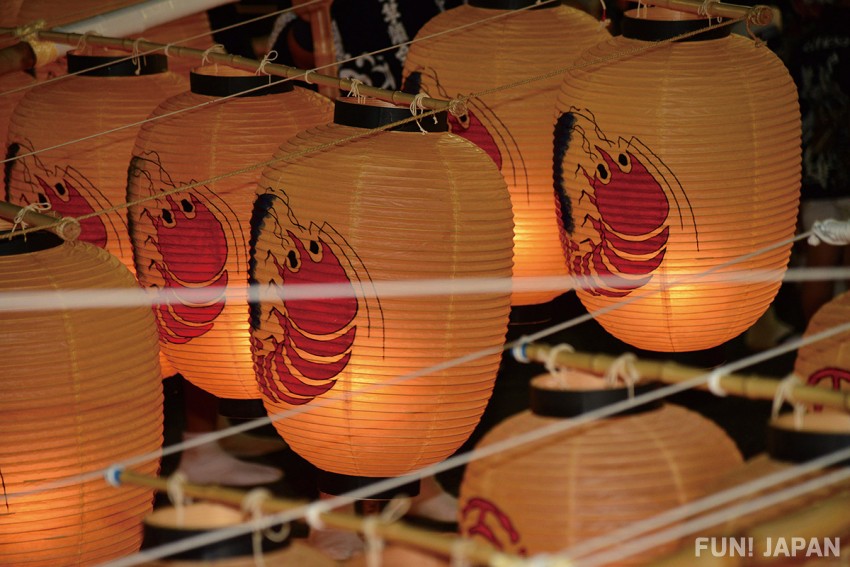 The Akita Kanto Festival consists of two parts: Daytime Kanto, also called Myogikai, and Night Honban. Here, we will introduce the points and stalls that you want to see at the festival.
Kanto that look like Inaho
The highlight of the Akita Kanto Festival is the "Kanto". There are four sizes of Kanto, the largest one being 12m long, weighing 50 kg, and hanging 46 lanterns.

About 280 Kanto are called Sashite and are transferred one after another to the palm, forehead, shoulders and waist with an exquisite balance. Kanto, with its long bamboo pole that hangs a long lantern swaying like a Golden Inaho is remarkable.
The lanterns have patterns of each town, and it is recommended that you look at the fantastic patterns illuminated by the candlelight.
Kanto Yatai Mura with Local Cuisine
Kanto Yatai Mura (Kanto food stall village) is held at the City Hall ahead of the main venue where the festival takes place. There are many dishes using ingredients from local Akita, and Akita's specialty Yokote Yakisoba (fried buckwheat) and Babahera Ice are recommended.

By the way, Babahera Ice was named because it uses a special spatula to serve the ice. There are two flavors, strawberry and banana, which are characterized by a refreshing taste like sherbet.
How to Go to Enjoy Akita Kanto Festival
When going to the Akita Kanto Festival, aim for JR Akita Station. It takes about 15 minutes on foot from JR Akita Station to arrive at the main venue, Kanto Odori.

In addition, standing and viewing is prohibited, so if you want to take a closer look, use paid seats.
Spot information
Spot name: Akita Kanto Festival
Street address: Akita City, Akita Prefecture
Access: JR Akita Station → about 15 minutes on foot
Wi-Fi: Not available
Language: English (Translation device: Chinese, Korean)
Credit cards: No credit cards accepted
[Survey] Traveling to Japan