Take a Trip to Hell in Beppu, Japan!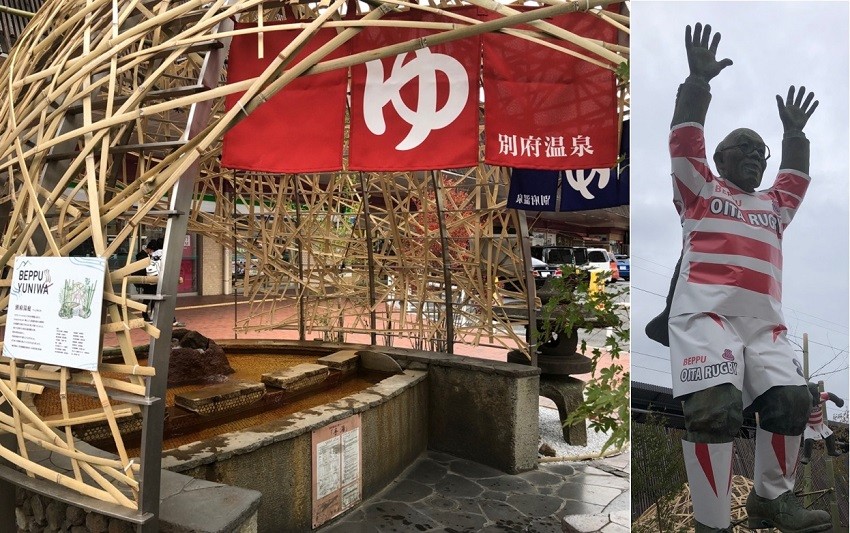 In the northeast corner of Kyushu in southern Japan lies a bather's paradise called Beppu. Hugging a bay of the same name, this city boasts no less than 140 onsens, the natural hot springs bubbling forth from deep underground.
When I met a few friends at the convenient and multilingual Beppu Station on a recent morning, we were greeted by the statue on the right, all dressed up for the Rugby World Cup. Among the matches hosted across Japan in the autumn of 2019, several were held in Kyushu, including Oita Prefecture.
The man depicted in the Brave Blossoms uniform is known as the father of tourism. Named Kumahachi Aburaya, he was the innovator of the onsen symbol mark in Japan, and he also pioneered the use of women as tour bus guides. His impact on tourism, not only in Beppu but all over Japan, can be summed up in his own catchphrase: "The best of Japan is found at Mount Fuji, the Seto Inland Sea and Beppu Hot Springs". Once you visit Beppu and try them out for yourself, you'll see why he could make such a confident claim!
Near the statue, I found a hand bath with naturally flowing warm water gushing forth. What a wonderful way for travelers to refresh themselves!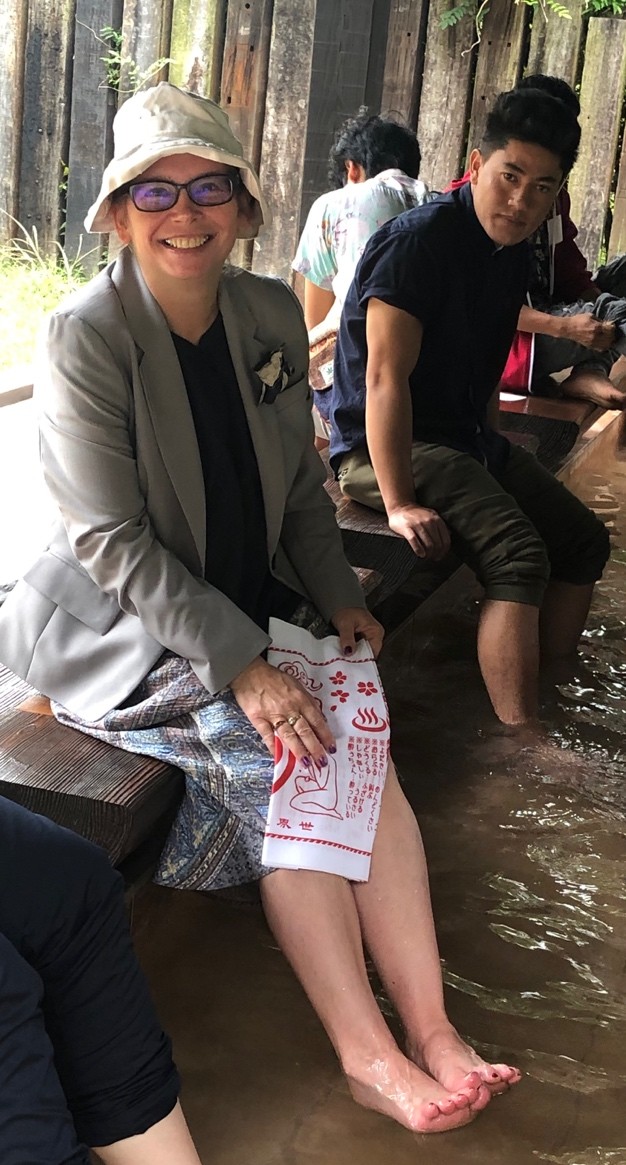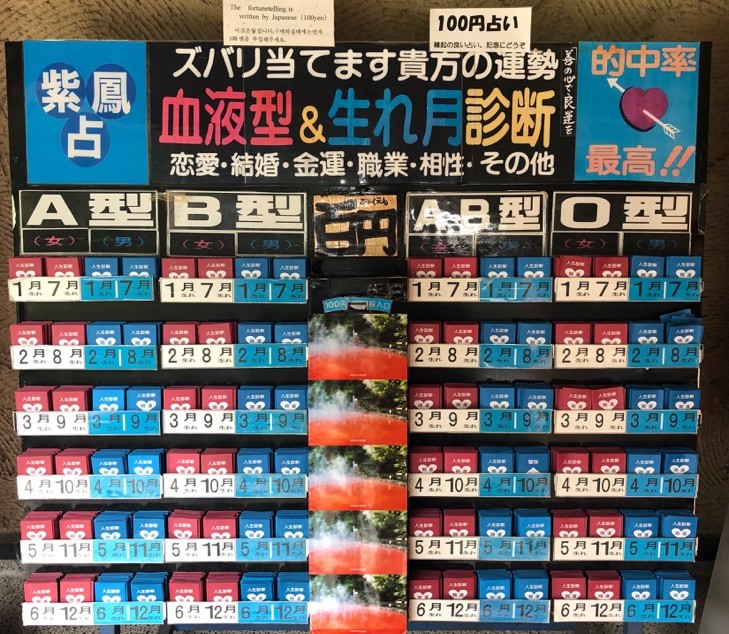 Right away, my companions and I were whisked off to one of the eight Hells, known locally as jigoku, of Beppu. The color of the Chi-no-ike Jigoku, also called Blood Hell, needs little elaboration. With an actual temperature of 78 degrees centigrade, the oldest natural Hell in Japan is much too hot for human flesh, so this traveler found a much more reasonable foot bath to soak in.
Commemorative onsen towels, called tenugui, can be purchased at the gift shop here for 500 yen, about 4.5 US dollars. Japanese readers seeking luck in love can also buy fortunes that combine their gender, birth month and blood type. It was both fun and fascinating to see what my fortune might be!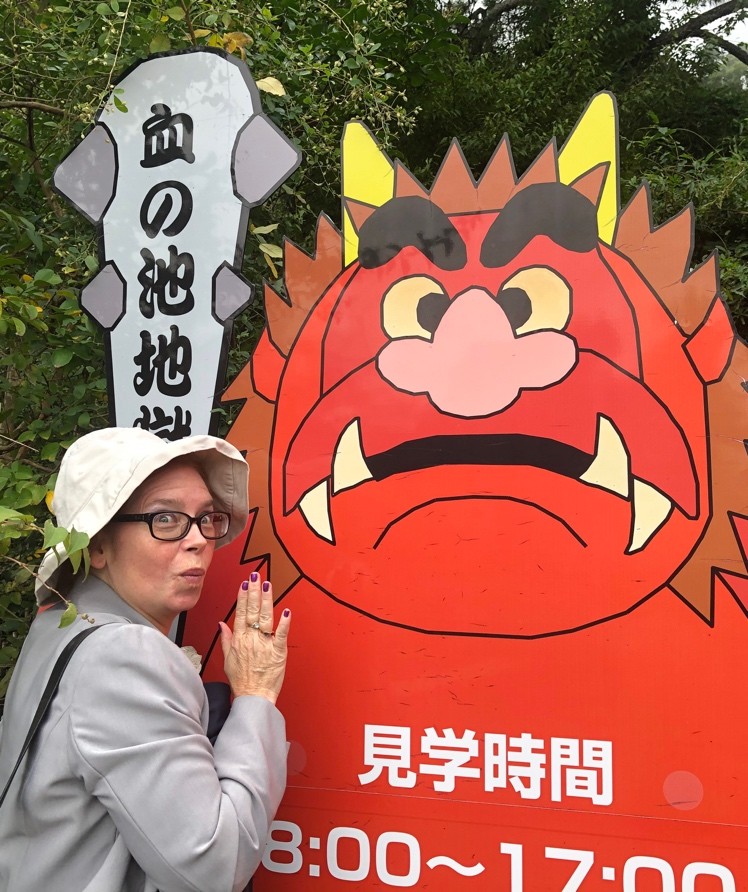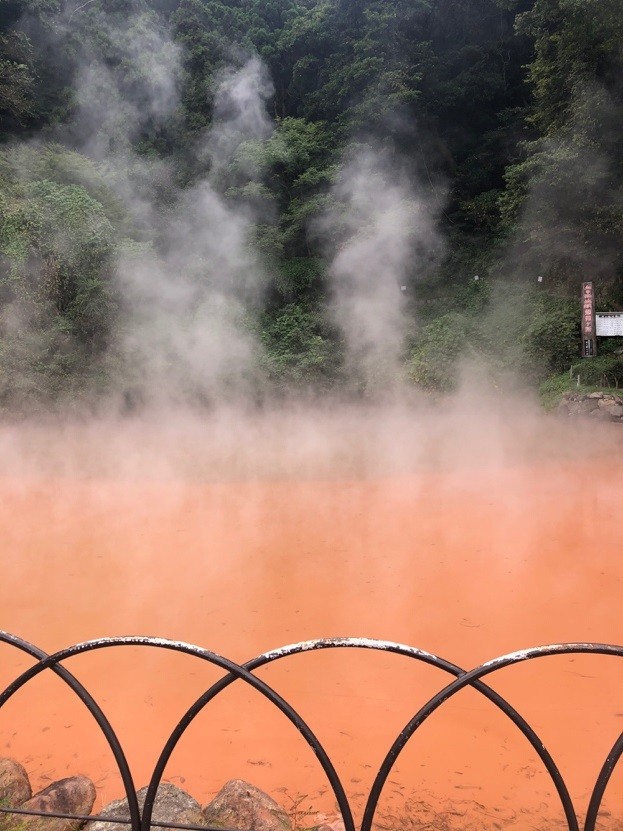 You, too, can visit the Blood Hell from 9 am to 5 pm daily, and maybe even pose with this handsome devil! Don't pass up the chance to experience such a unique hot spring in Japan!
Our next stop was the Sea Hell, also known as Umi-Jigoku. Like the Blood Hell, this steaming hot spring is part of the local topography, and at a temperature of 98 degrees centigrade, it sure lives up to its name. However, its sea-green hue recalls a calm ocean, not the gates of hell. A volcanic explosion on nearby Mount Tsurumi 1200 years ago created this pool, around which an expansive strolling garden, complete with a greenhouse, has been built.
Allow yourself a few hours to enjoy both of these Hells, as well a couple others, called Tatsumaki and Shiraike Jigoku. All four of these hot springs have been designated as National Sites of Scenic Beauty by the Japanese government.
Visit Beppu and fall under the spell of this delightful hot spring resort town, long loved by locals for its restorative powers.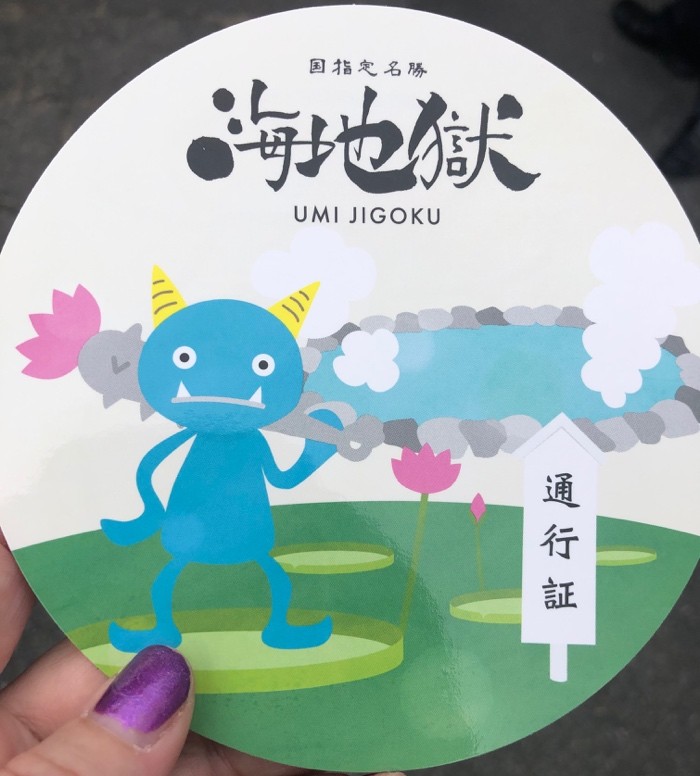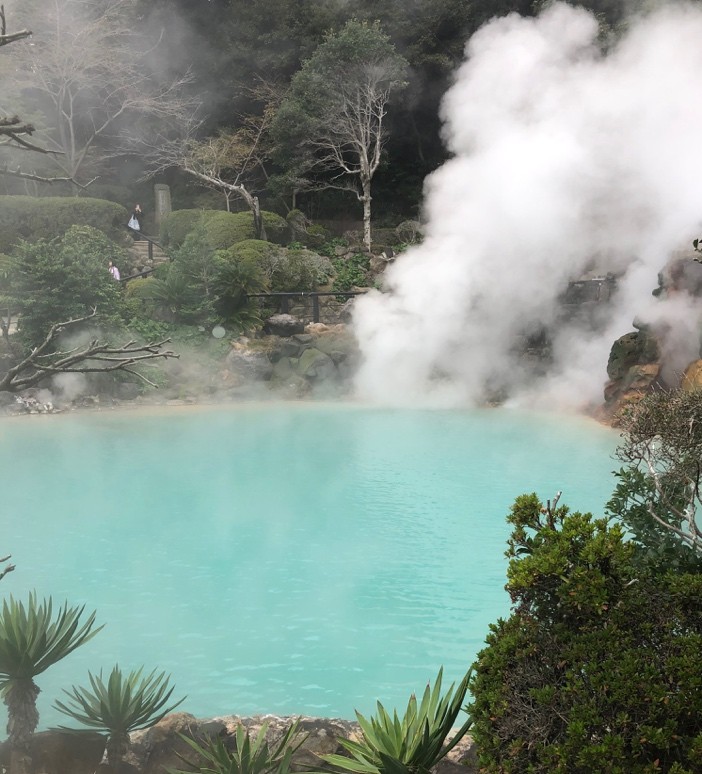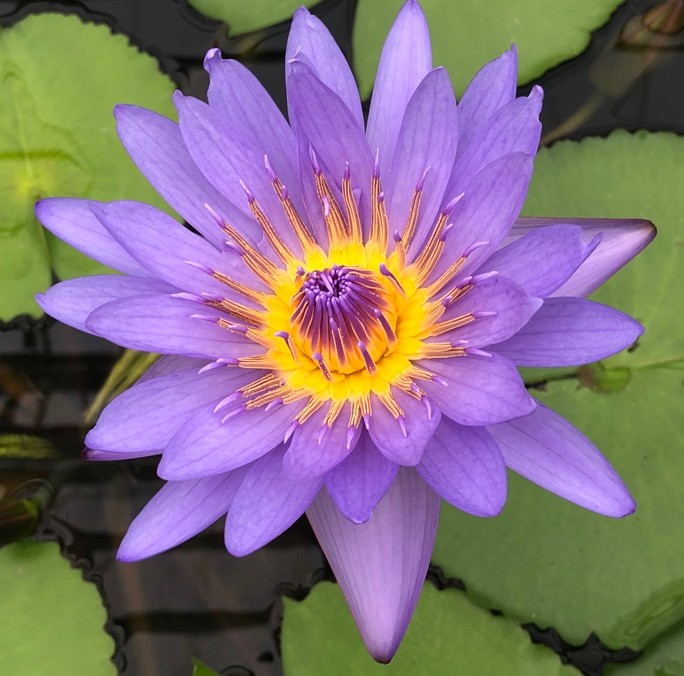 Sponsored by Kyushu Tourism Promotion Organization and Prefectural Government