Top 3 Most Recommended Superb Cycling Spots in Japan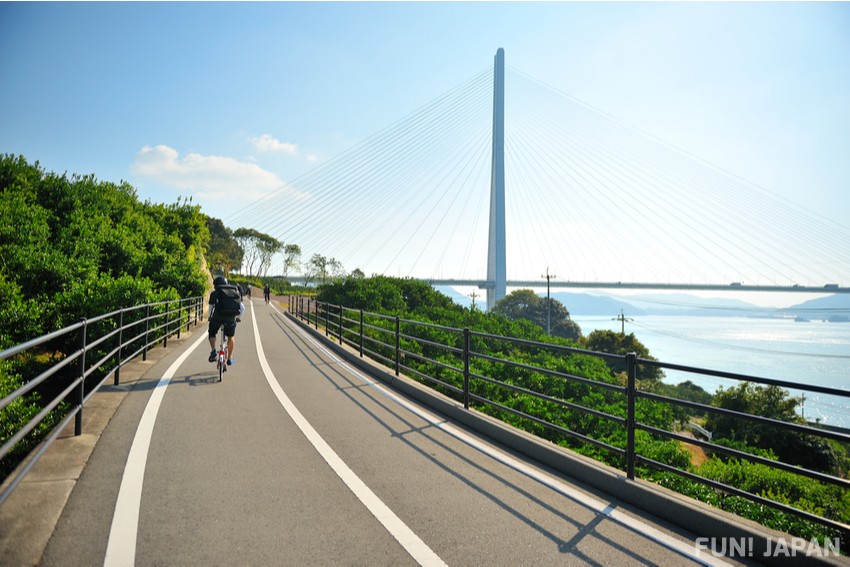 When you travel abroad, you should seek out activities that allow you to experience the country's nature, crafts, and traditional culture of the local sea and mountains. Japan is blessed with abundant nature and there are many scenic spots that you might miss if you are walking.Therefore, we recommend that you rent a bicycle and tour the countryside while cycling. Using the three locations in this list, how about you plan a breathtaking cycling trip.

1. Hitachi Seaside Park (Ibaraki Prefecture)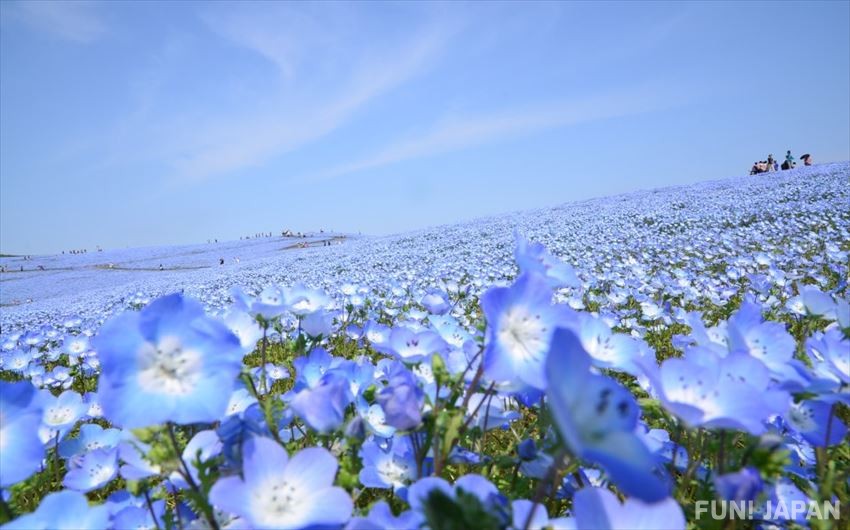 Enjoyed by families in every season, this park has blooming flowers all year. In spring, the fields are filled with the blossoms of the baby blue eye (Nemophila) flowers. In fall, the fields are red with the blossoming summer cypress (Kochia) bushes. It is a wonderful and unique cycling experience where you can enjoy the refreshing breeze, the colorful flowers, and the seaside scenery passing you by. The cycling course is about 11 km long and is convenient for leisurely sightseeing while moving through the large park. Cycling is encouraged and the park has four cycle centers where you can rent bicycles.

Spot Information
Name:Hitachi Seaside Park
Address:605-4 Onuma-aza, Mawatari, Hitachinaka, Ibaraki 312-0012
Access:From Shinagawa Station, it takes about 85 minutes via the JR Joban Line Limited Express to Katsuta Station. From Katsuta Station East Exit No. 2, take the local bus to Kaihin Park West Exit, which is about 15 minutes, or to Kaihin Park South Exit, which is about 20 minutes.
Hours of Operation:9:30〜17:00(※Varies depending on the season)
Bicycle Rental Charge:Adults 410 yen、Children 250 yen(per 3 hours)
2.A 360-degree view from Lake Yamanaka (Yamanashi Prefecture)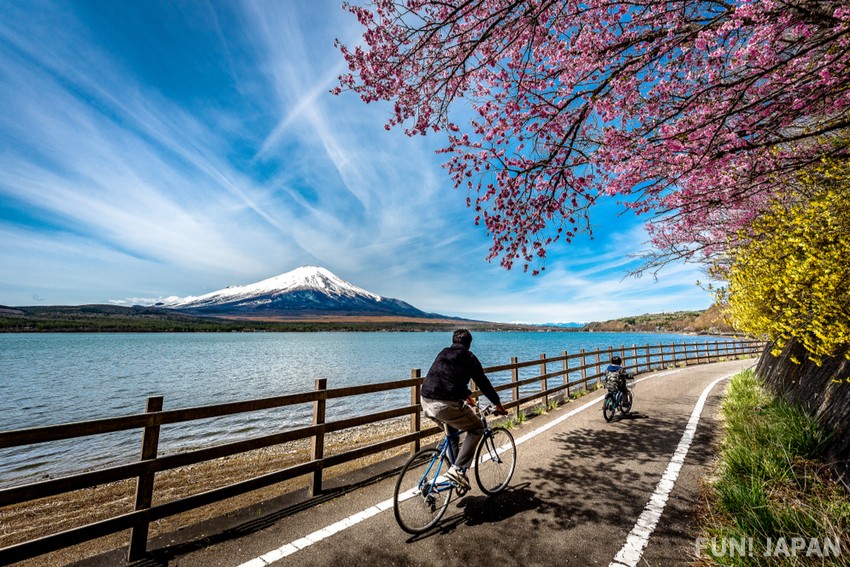 For those who don't know, Mt. Fuji is the tallest, most beautiful, and best loved mountain in Japan. For people traveling to Japan, Mt. Fuji is a very popular sightseeing spot. While there are several perfect spots for taking photos, if you ride a bicycle, you can discover even more scenic areas and more attractive angles. The cycling course wraps around the shore of Lake Yamanaka, stretching about 15 km. Experience a day of majestic mountains, calm lakes, and nature as you cycle.

Spot Information
Name:Lake Yamanaka
Address:Yamanashi Prefecture, Lake Yamanaka, Minamitsuru-gun
Access:

Highway bus: 100 minutes by central express but from Shinjuku South Exit to Fujikyu Highland. Switch to the Chuo Express Bus towards Lake Yamanaka, about 34 minutes.
Train: From Shinjuku Station, take the Odakyu Electric Railway Line (Fujisan) to Gotemba Station. From Gotemba Station, take a bus from Gotemba Station to Yamanakako, about 40 minutes.
Reccomended Rental Shop:
Name:Lake Yamanaka Marine House momo
Address:212-5 Yamanaka, Yamanakako, Minamitsuru-gun, Yamanashi 401-0501
Hours of Operation:6:00~17:00
Bicycle Rental Charge:1 person for 1 hour 700 yen、Half a day 1,500 yen
3.Setouchi Shimanami Kaido (Hiroshima and Ehime)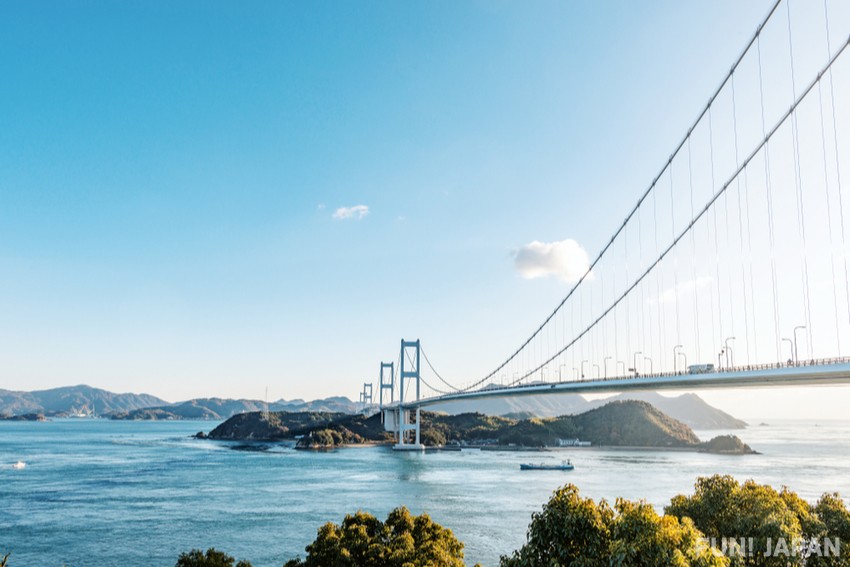 Often called the "cyclist holy place," Setouchi Shimanami Kaido is the longest cycling road in Japan. Stretching from Imabari City in Ehime Prefecture to Onomichi City in Hiroshima Prefecture, the total length of this cycling road is 70 km. This cycling road also passes through 6 islands. The islands floating in the blue Seto Inland Sea are irresistible! This is the only view on a bicycle path that can cross the strait in Japan. In the middle of the course, there are several spots where you can enjoy the scenery from high altitudes. From places like the Kurushima Strait Bride and Seto Inland Park, you can see the islands of Setouchi.

Spot Information
Name:Setouchi Shimanami Kaido
Location:Ehime Prefecture~Hiroshima Prefecture Nishiseto Expressway
Recommended Rental Shop:
Name:Yoshikai Bicycle Rental Terminal (Michi-no-Eki "Yoshiumi Ikiikikan")
Address:4520-2 Yoshiumichomyo, Imabari
Hours of Operation:9:00~17:00
Bicycle Rental Charge:Adults 500 yen、Elementary School Students 300 yen(per 1 day rental)
What do you think about the cycling spots we recommended? When traveling to Japan, sometimes it is wonderful to make special memories on a cycling trip. ♪ Please read the other cycling articles in this series!

Related article
[Survey] Traveling to Japan