The Only Conveyor Belt Yakiniku or Wagyu Beef in Japan "Isshobin"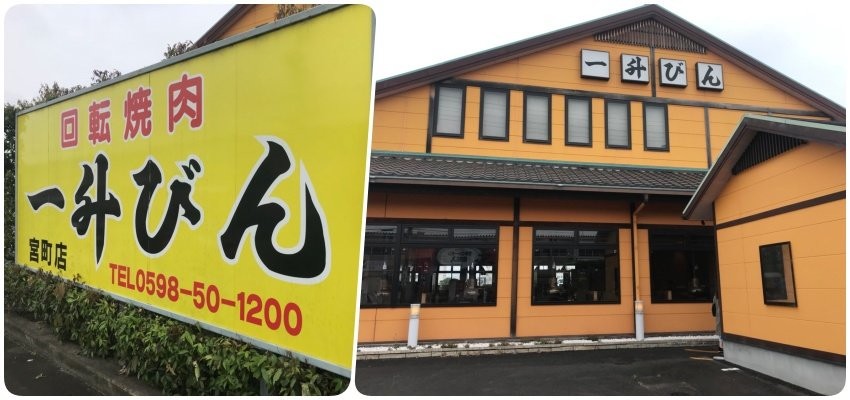 Previously, we had the FUN! JAPAN introduce you to conveyor belt sweets. This time, we'll take a look at the one and only yakiniku (Japanese BBQ) shop with a conveyor belt in Japan! Mie Prefecture is best known for its Matsusaka Beef, a variety of premium wagyu beef. Isshobin in Mie is a chain yakiniku restaurant where you can get reasonably priced, high grade Matsusaka Beef. Isshobin's Miyamachi branch is unique in that it serves the beef on a rotating conveyor belt! Let's join the FUN! JAPAN team and have a look at the specialties of this branch!
What is Matsusaka Beef?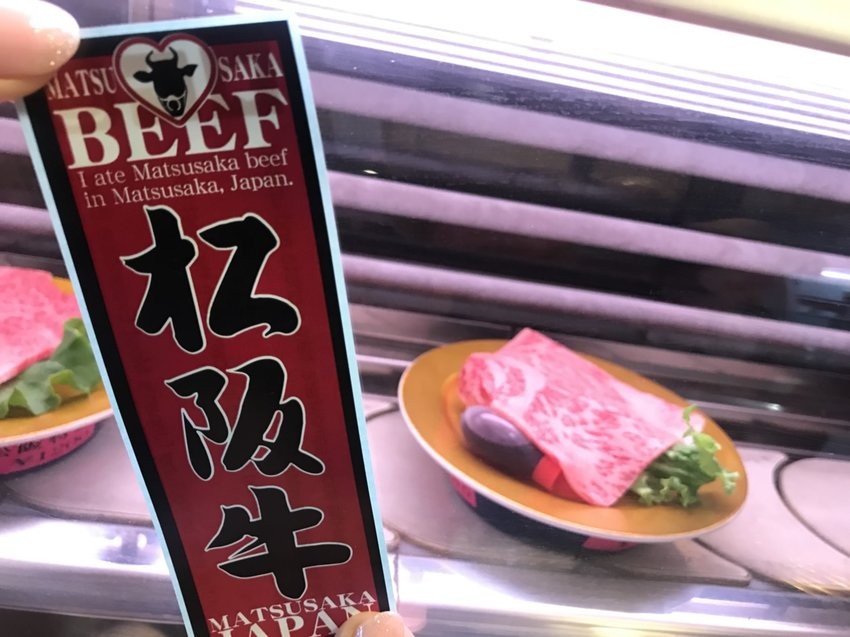 Matsusaka Beef is specially selected beef taken from heifers of the Japanese Kuroge breed fattened for an extended period and raised in the Matsusaka region of Mie Prefecture. It is one of the top three premium brands of wagyu beef in Japan.

Beef on a Rotating Conveyor Belt!?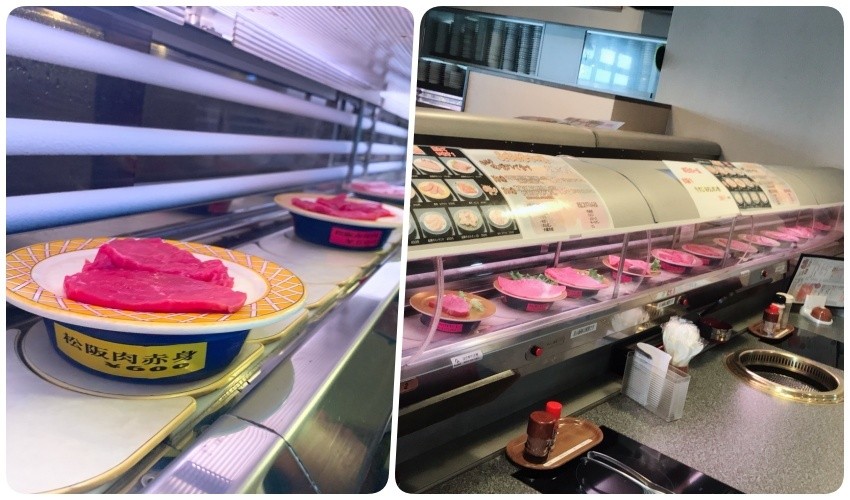 The Miyamachi branch of Isshobin is unusual in Japan as it serves the premium Matsusaka Beef on a rotating conveyor belt. Similar to conveyor belt sushi chains, it offers a large variety of menu items at reasonable prices. It is also a place where kids can enjoy watching plates of food spin around the conveyor belt!

A Reasonably Priced Menu with Great Variety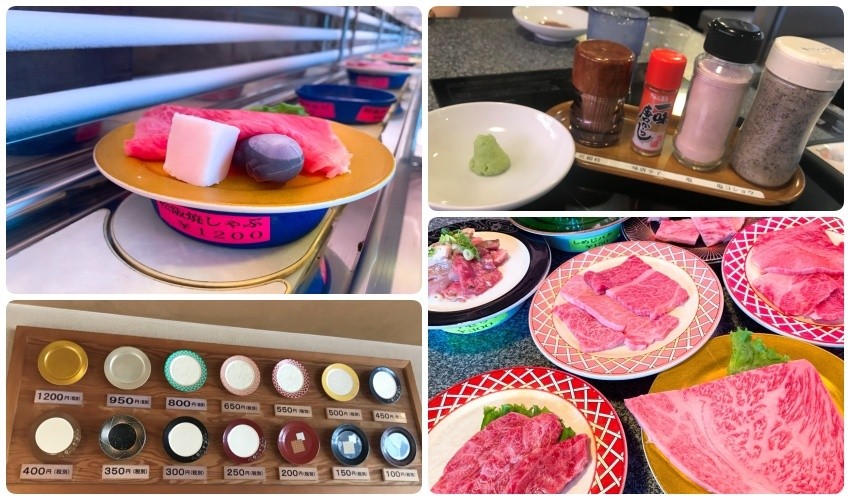 In the store, you can enjoy various parts of the cow based on your preference at a reasonable price. There are over 40 kinds of meat to choose from, with three types of chuck to choose from in particular. The whole menu contains about 60 items for you to choose from including vegetables and dessert. You can even season the grilled beef with your favourite condiments. The colour of each plate indicates a different price, so you can easily calculate how much you have eaten by just looking at the plates.

Beef on the Conveyor Belt is Chilled to Retain Freshness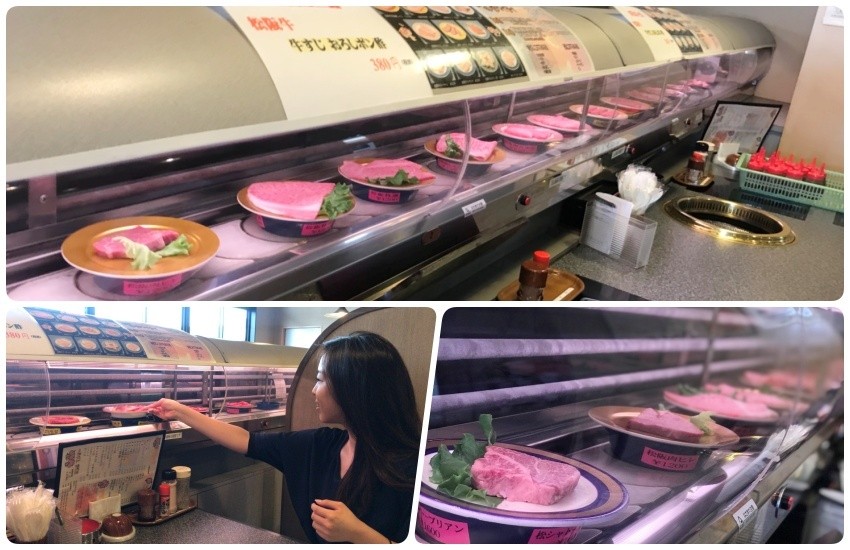 The conveyor belt is covered with a transparent plastic covering which also acts as a refrigerator to keep the beef fresh. When people think of yakiniku restaurants, they generally think of oily tables and billowing smoke; Isshobin is different. All you need to do is push the button in front of you when you want to take a plate from the belt and the cover will open up.

The Store has Booths as well as Counter Seats for Solo Customers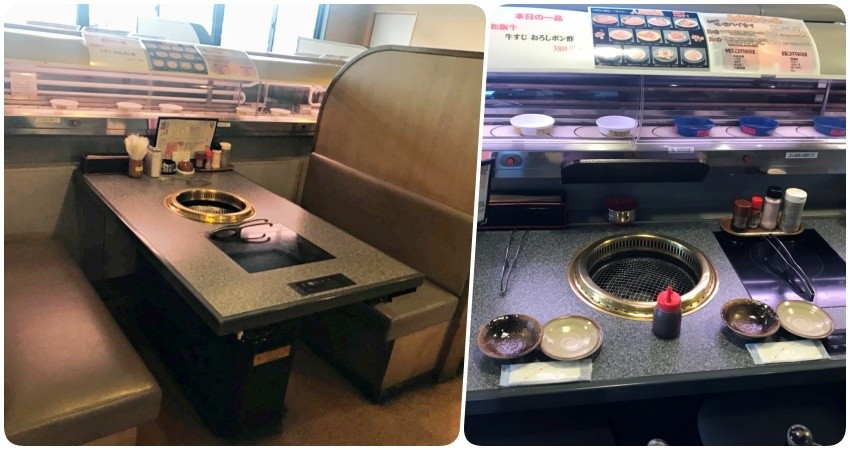 Many people might feel self-conscious about eating yakiniku alone since it is typically eaten in a group, so the store has prepared booths for groups and counter seats for solo customers, both situated right in front of the conveyor belt. This way, you can enjoy eating yakiniku on your own too!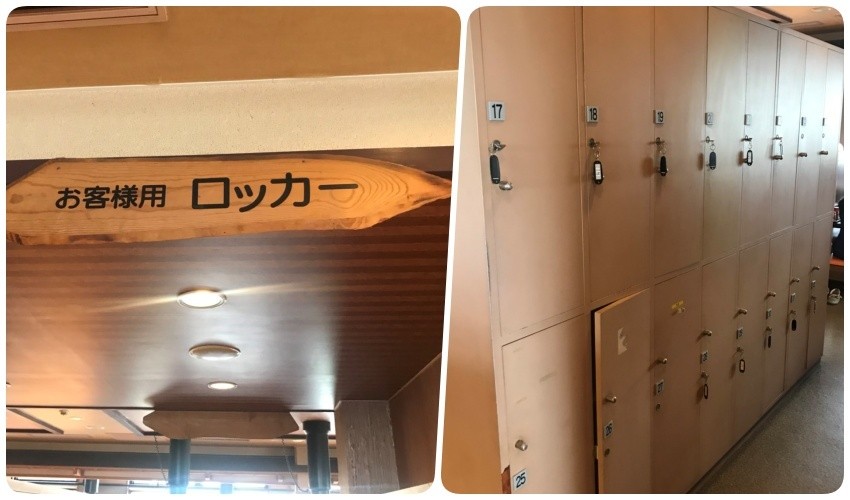 There are also lockers available in the restaurant to put your belongings in, such as bags and coats, so you don't have to worry about getting the smell of yakiniku on them.
The conveyor belt isn't always in operation as Isshobin also provides typical yakiniku dining as well. For those who want to experience rotating yakiniku, please check the times when the conveyor belt service is in available beforehand. Make sure to put Isshobin's unique yakiniku restaurant on your list of places to visit when you come to Mie!
Store Information
Name: Isshobin Miyamachi Branch
Address: 144-5 Miyamachi, Matsusaka, Mie, 515-0015 (East of Miyamachi Intersection)
Phone number: 0598-50-120
Fixed holidays: none
Hours of operation: (Conveyor belt) Weekdays: 5:30 pm - 9:30 pm (Last order: 9:00 pm) | Weekends/Public Holidays: 12:00 pm - 3:00 pm (Last order: 2:30 pm), 4:30 pm - 9:30 pm (Last order: 9:00 pm)
Access: 10 minutes from Matsusaka Station (Kintetsu Yamada Line)
[Survey] Traveling to Japan