Free 2,000-yen worth of benefits for registration? Current d POINT CLUB membership registration benefits
Good news for frequent travelers to Japan! NTT DOCOMO, the largest wireless communication service in Japan, has a point service known as the "d POINT CLUB." This service allows you to earn and use points for shopping in Japan. Originally a service for Japanese citizens and long-term residents of Japan, the service has now been extended to people who live outside of Japan. Additionally, there are exclusive benefits for overseas members! In the article below, we will tell you about the 5 benefits for new international members. Don't miss out on these benefits which have a total value of over 2000 yen!

Benefit #1 - Get 300 points on your d POINT card instantly after registration!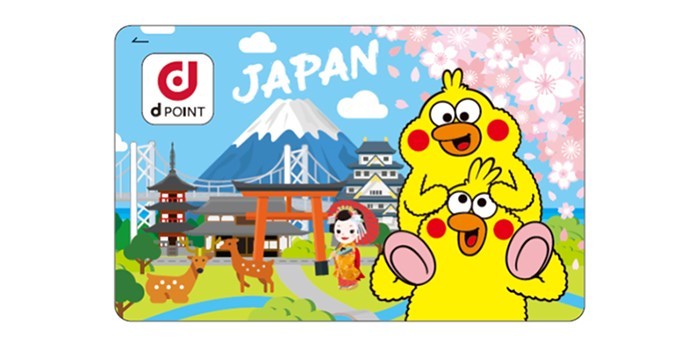 Just for registering for the free card, you instantly start of with 300 points which are equal to 300 yen in value. This card is not only free to apply for, but it has no annual membership fee. All of the points that you have earned on the card can be used at participating stores. Very useful if you are out sightseeing, shopping, or eating.
※The "Free 300 Points" is available until 23:59:59 of March 31, 2021 (JST).
An example of where you could use the card is when you're buying some fast food, with the 300 free points for registering you could be 3 hamburgers. Or maybe even add an extra order of fries or chicken nuggets? Maybe you're out drinking a coffee and you suddenly feel like you want to eat some cake, you can use this points to buy that cake.
There are shops and stores that participate in the d POINT program all over Japan. As of May 2019, there were more than 42,000 stores. The standard rate is for every 100 yen you use at a d POINT Member Store, you earn 1 point. However, some stores require you to use 200 yen to earn 1 point. Remember to use your card at stores such as MatsumotoKiyoshi, TOKYU HANDS, Takashimaya, TOWER RECORDS, and animate.
※ d POINT accrual rate, time need for point accrual, and the number of point units per use will differ from companies, services and products. There are some shops, products and service that do not offer d POINT services.
※Stores that display the d POINT logo are eligible.

Benefit #2 - Free Wi-Fi (400-yen value) and extra 200 points for roaming users
When you register for the "docomo Wi-Fi for visitors" with NTT DOCOMO, you can receive one day free of charge. If you use the international roaming service through DOCOMO during your stay in Japan, you can receive an additional 200 d POINT on your card.

Benefit #3- A discounted service for airport delivery (equivalent to about 750 yen!)
For people who wish to travel smartly through Japan, without the worry of navigating and maneuvering large luggage, airport delivery services are a great option. If you are in Japan, your luggage can be delivered anywhere in the country. In fact, there are shops that can offer shipping discounts.
For example, if JAL ABC requests a round-trip delivery from Haneda Airport to a hotel in the Kanto area, it costs 4,940 yen. By presenting your d POINT CARD, you will receive a 15% discount, which in this case would be 750 yen.
JAL ABC
Benefit: 15% discount on purchase
Locations: Narita International Airport Terminal 1, Narita International Airport Terminal 2, Haneda Airport (International Terminal), Kansai International Airport, Chubu International Airport
QL Liner
Benefit: 15% discount on purchase
Locations: Narita International Airport Terminal 1, Narita International Airport Terminal 2, Haneda Airport (International Terminal)
Benefit #4- Discounts up to 500 yen at LOTTE DUTY FREE SHOP
When shopping at the LOTTE DUTY FREE SHOP in Ginza (Tokyu Plaza Ginza 8, 9th floor,) if you present your d POINT CARD and passport, you will receive a coupon for 500 yen off your purchase.
Additionally, at the POiNCO Market, purchases made at designated DOCOMO shops can qualify for a 10% discount.
Benefit #5- Free DOCOMO original character item (PRICELESS!)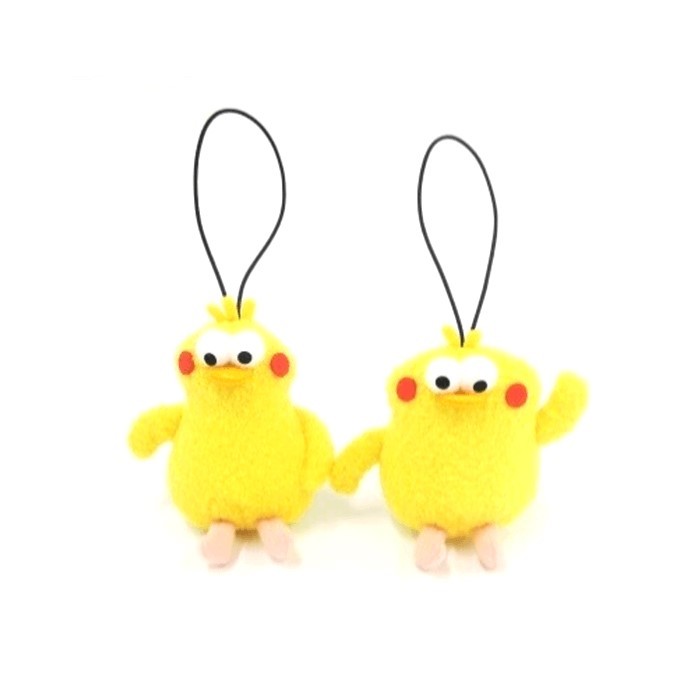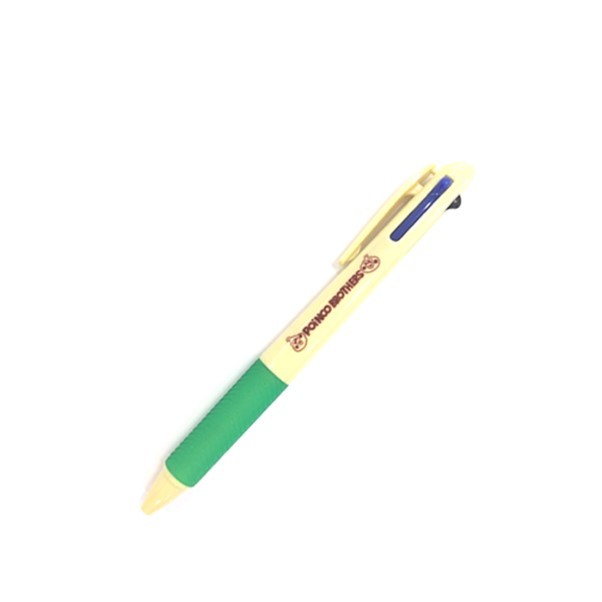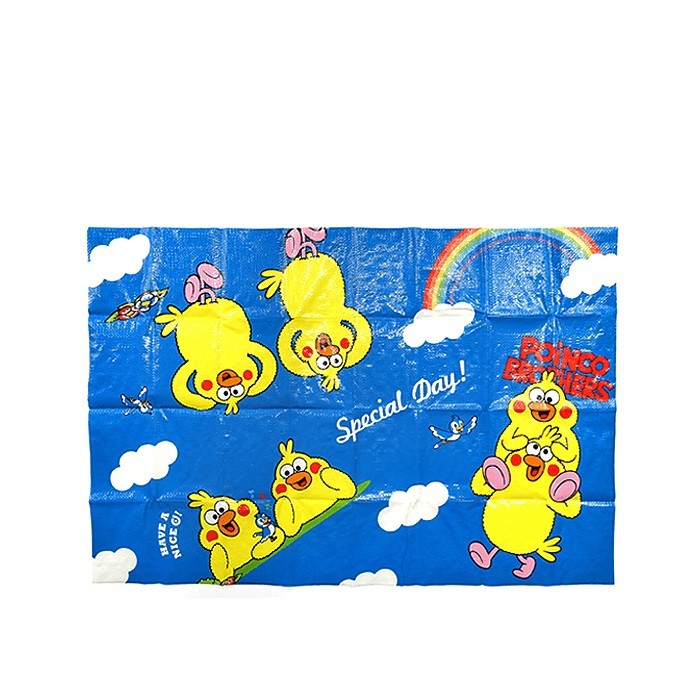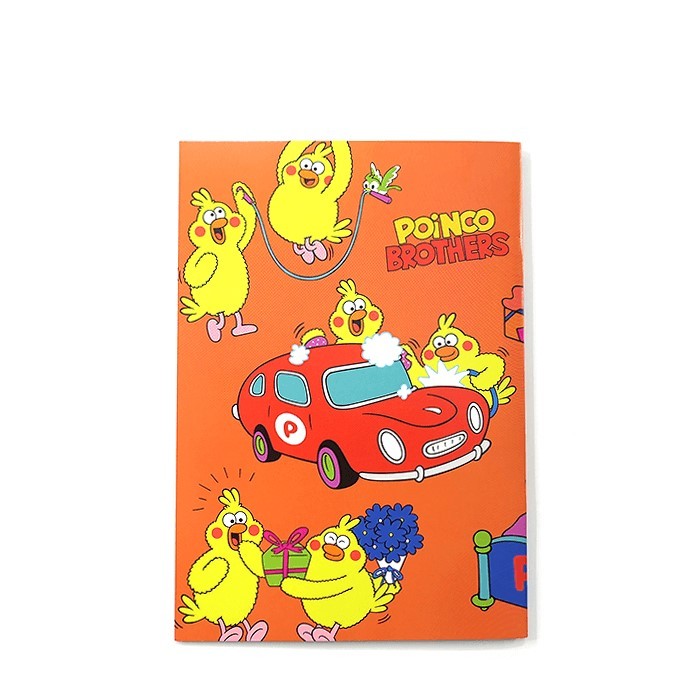 NTT DOCOMO original character item, 「POiNCO BROTHERS」 are in many TV commercials and other ads in Japan. You can present your card at participating locations and choose one item for free.
You can choose from phone straps, a 3-color ballpoint pen, picnic leisure sheets, or an A5 sized notebook all decorated with POiNCO branding. Everything is cute and attractive. If you like taking photos on your trip, may we suggest the phone strap? It is a stuffed toy that will look wonderful in your pictures and POiNCO will look great on social media.
Participating Locations listed below.
DOCOMO World Counter
Narita International Airport Terminal 1 (Departure Lobby)
Naria International Airport Terminal 2 (Departure Lobby)
Haneda Airport (International Terminal) (Departure Lobby)
Kansai International Airport Terminal 1 (Departure Lobby)
Chubu International Airport (Departure Lobby)
Above, we introduced 5 d POINT CARD Membership Benefits.
There is no registration fee for the d POINT CARD, and you receive the above listed benefits. There is no annual membership fee. You will need a d POINT CARD to earn and use d POINT. You must register the card online as soon as possible before your next trip to Japan. When you arrive in Japan, please don't hesitate to visit one of the many d POINT CARD receiving locations.  

※Check here for details on services and benefits.
※Membership benefits are subject to change.
Sponsored by NTT DOCOMO, INC.