Highlights of Adorable Daibutsu in Takaoka, Toyama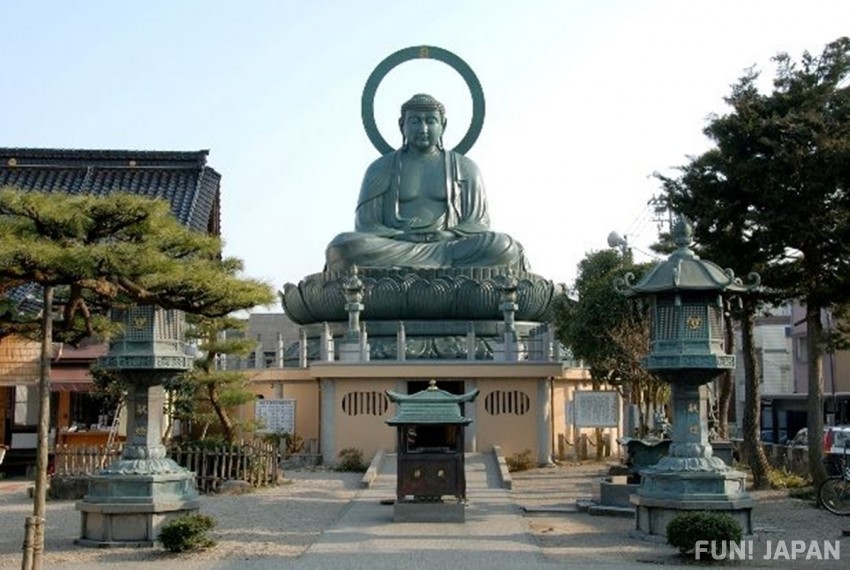 The Great Buddha of Takaoka (Takaoka Daibutsu) in the Toyama Prefecture is one of the three largest Buddha statues in Japan along with Nara and Kamakura. He is said to be the most handsome man in Japan with a gentle expression and a strong facial features. Here, we will introduce some points that should be known before visiting Takaoka Daibutsu statue.

About Takaoka Daibutsu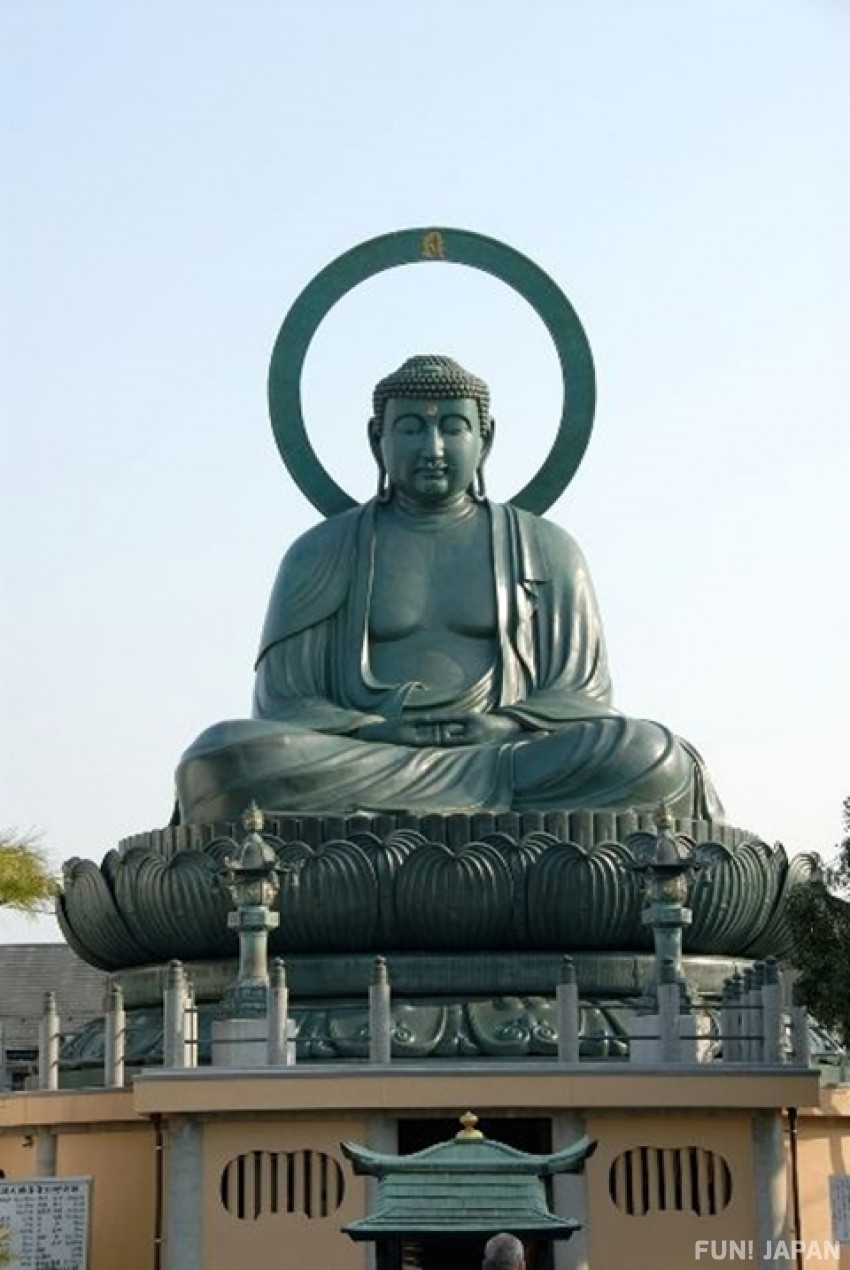 Amida Nyorai Zazo is enshrined in the "Hotokusan Daibutsuji Temple". It is a huge bronze Buddha statue with a height of 15.85 meters and a weight of 65 tonnes. It was destroyed by a huge fire twice during the Edo period and the Meiji period, but was then rebuilt in 1933 in around 30 years with the technology of Takaoka copper-ware, a local traditional craft.

What You Should Know Before Visiting Takaoka Daibutsu
The Pedestal of Takaoka Daibutsu is a hall which can be entered!
The pedestal of Takaoka Daibutsu is a hall which can be entered. On the pedestal, the statues of the Amida triad, 13 Buddhist paintings drawn by 10 promising new artists who lived in Takaoka after the war, and the head of the main shrine, the unburned remains of the 2nd Takaoka Daibutsu Statue that was burnt down on a large fire, are enshrined.

Worship time: 6: 00 -18: 00 Admission fee: Temple offering 
Do The Eyes of Takaoka Daibutsu Gradually Open? 
There is a shrine pathway from the precinct of the shrine to the pedestal (hall), and while you are worshipping the face of the Great Buddha statue, you will see the eyes gradually opening from the state where they appeared to be closed.

Takaoka Daibutsu is a Handsome Man?! 
The Takaoka Daibutsu is realistic, with the balance of its eyes, nose and mouth coming close to that of a human face. Akiko Yosano, who once praised the beauty of the Great Buddha statue of Kamakura, is said to have gazed upon the Great Buddha statue of Takaoka and said, "It's more handsome than the Great Buddha statue of Kamakura".

The Night Illuminations Create a Magical Atmosphere
Takaoka is area where the snow piles up in winter. When heavy snow falls and lands on the Great Buddha statue, it appears to be wearing white clothes and a white hat, and since it appears to be wearing white clothes and a white hat, it is called "Kyushoku Toban" (Person on lunch duty).

Moreover, the statue is illuminated from 17:00 - 22:00, it creates an impressive atmosphere. In addition, in the Edo period, when clocks were not commonly used in Japan, a bell that tells the time rings at 6:00 am and 18:00 pm so that Takaoka townspeople could maintain an orderly and punctual life. 
Spot Information
Spot name:Takaoka Daibutsu (高岡大仏)
Street Address: 11-29 Otemachi, Takaoka, Toyama 933-0039
Access: 10 minutes on foot from Ainokaze Toyama Railway Takaoka Station
Wi-Fi: Available 
Language: There is English on the official website
Worship fee: temple offering
Holidays: Irregular holidays

Worship hours: 6: 00-18: 00 (pedestal), 9: 00-17: 00 (office)
[Survey] Traveling to Japan
Recommend