Oze National Park: A Marshy, Mountainous Area in Japan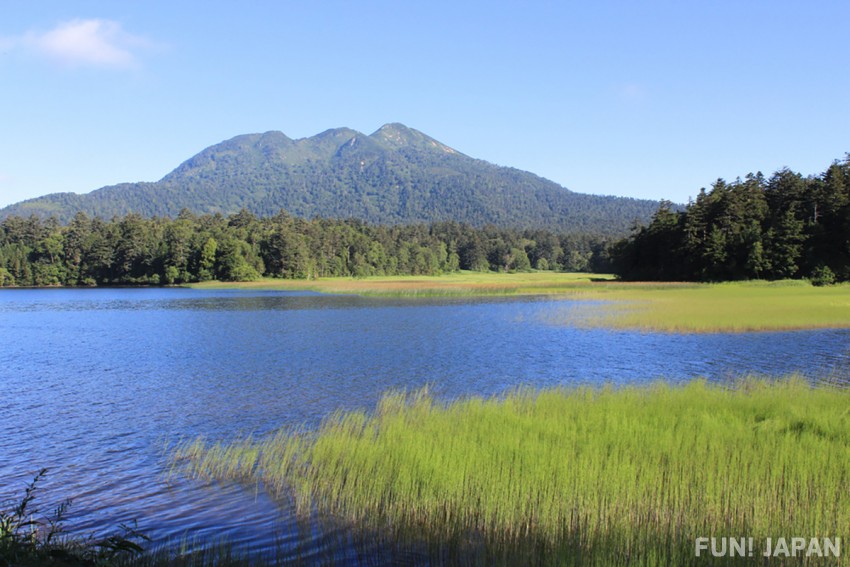 Oze National Park is a mountainous marshland area that spans four prefectures in Japan, which are Gunma, Fukushima, Tochigi, and Niigata. The magnificent beauty of Ozegahara, which boasts the largest highland marshland area in Honshu (Mainland of Japan), and the mountains surrounding it are magnificent.
There are several hiking trails, and various attractions such as swamps, waterfalls, and alpine plants to see along the way.
About Oze National Park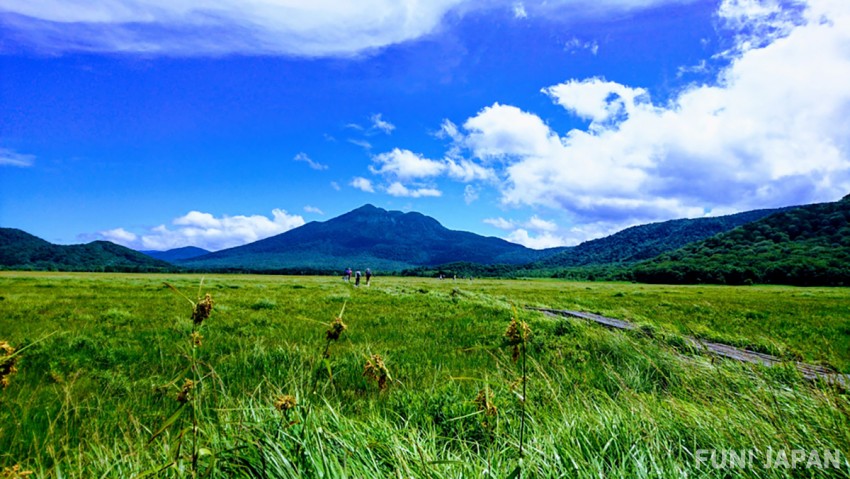 Oze National Park has a long history, and was part of Nikko National Park since 1934. However, in 2007, the Oze area split away, and the surrounding mountains were incorporated into the newly designated national park. By the way, around the Oze area, there are a series of mountains about 2,000 meters high, such as Mt. Aizu Komagadake, Mt. Taishaku and Mt. Tashiro.

Things to See and Do in Oze National Park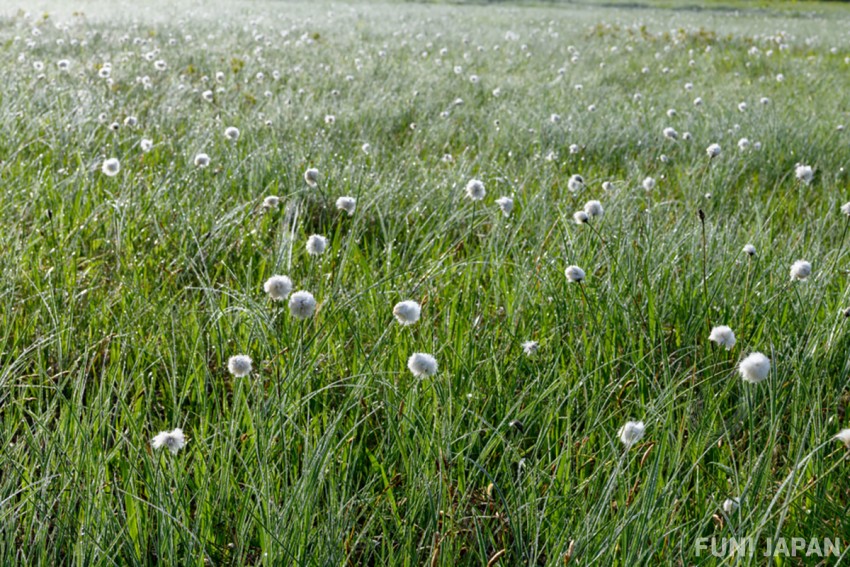 In Oze National Park, there are various hiking courses where you can go to the summits of the surrounding mountains, and visit scenic spots such as waterfalls and marshlands. Take a walk in the mountains and marshlands to see the superb views they offer.

Hiking in the Wilderness of Oze National Park
In Oze National Park, there are several entrances and subsequent hiking routes from various directions, but the "Hatomachi Toge" entrance is used by most hikers. There are multiple routes from the "Hatomachi Toge" to Oze's key mountain, Mt. Shibutsu, which has an altitude of 2,228-meter, and the "Ayame-daira" marshland which spreads out over the ridge.

Among the various options, Ozegahara, a vast high-altitude marshland that stretches out approximately 6 kilometers from east to west and 2 kilometers from north to south, and Lake Ozenuma, a beautiful lake approximately 9 kilometers in circumference, are especially popular hiking spots. In addition, you can observe various alpine plants, birds and insects that are plentiful in the different seasons.
Spring, Summer, and Fall at Oze National Park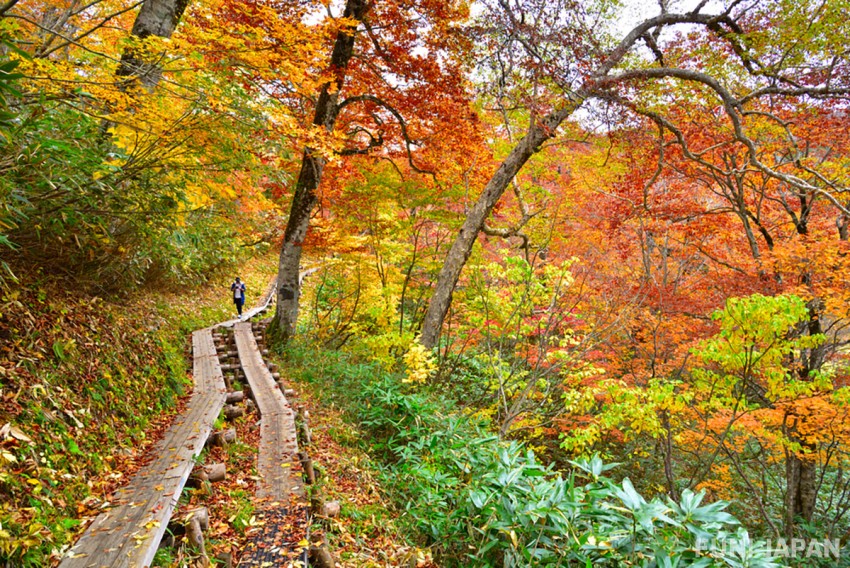 In Oze National Park, the various alpine plants and trees change colors according to the season, creating a beautiful landscape.

For example, in "Ozegahara" and "Lake Ozenuma", the beautiful white "Mizubasho" (or Asian Skunk Cabbage), flowers show their faces around mid-May, the bright yellow Nikkokisuge, a kind of day lily, bloom around mid-July, and October brings the red and yellow foliage of the trees.
In the "Ayame-daira" marshland, bright yellow Bog Asphodel bloom from July to August, and the beautiful scenery spreads out as far as the eye can see.
Oze National Park Accommodations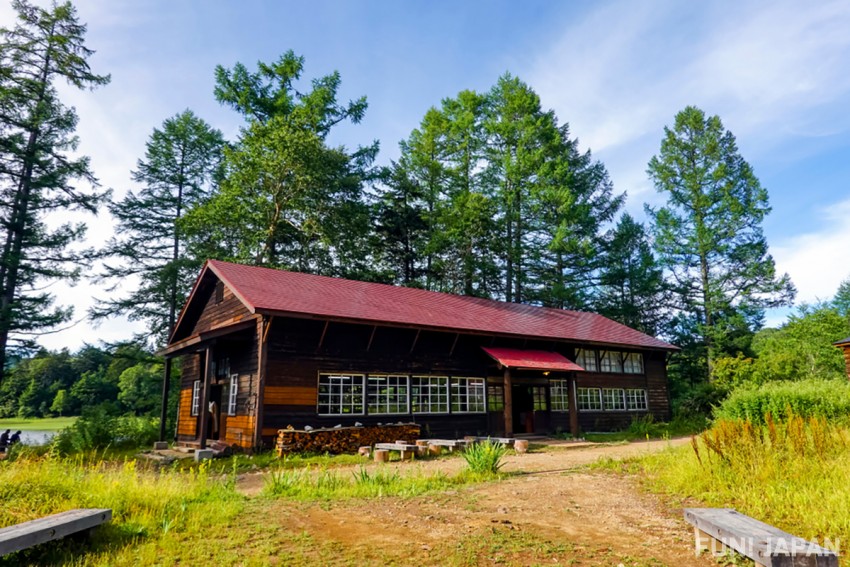 In Oze National Park, there are mountain cabins and campgrounds in Lake Ozenuma, Miharashi, and Yamanohana. In addition, although they are outside the park, there are also inns, guesthouses, small hotels around the hot spring area such as Katashina Hot Spring and Oze Hinoemata Hot Spring.
Oze National Park Opening Hours and Admission Fees
In Oze National Park, the open season is from the mid-May to the end of October. The entire area is covered with snow outside of the open season, and the buses and mountain cabin operations are also suspended.
In addition, though there is no admission fee, there are separate fees depending on the facilities you use, such as the mountain cabins. The toilets run on a tip system.
How to Get to Oze National Park
There are several ways to get to Oze National Park, but it's easiest to go from JR Nutama Station, where there are many buses, and aim for "Hatomachi Toge", one of the entrances to Oze National Park. First, take the Kan-etsu Transportation Bus and arrive at the "Hatomachi Toge Bus Junction" in Tokura in about 1 hour 30 minutes. Then, take the Kan-etsu Transportation Bus from the "Hatomachi Toge Bus Junction" to "Hatomachi Toge" for about 25 minutes.

In addition, there is a rest area at the Hatomachi Toge. The "Hatomachi Rest Area" sells souvenirs from Oze and offers snacks, so be sure to stop by.
Spot information
Spot name: Oze National Park (Hatomachi Rest Area)
Street address1: 25-898 Nakaharayama, Tokura, Katashina, Tone-gun, Gunma 378-0411
Access:  JR Numata Station → [Kan-etsu Transportation Bus] approx. 1 hour 30 minutes → Hatomachi Toge Bus Stop → [Kan-etsu Transportation Bus] approx. 25 min.
Wi-Fi: Available(OZE GREEN Wi-Fi)
Language: English
Credit cards: VISA, MasterCard, JCB, AMERICAN EXPRESS, Diners Club International (Varies by facility)
[Survey] Traveling to Japan
Recommend