Ikaho Onsen, with Impressive Size and Long History in Gunma Prefecture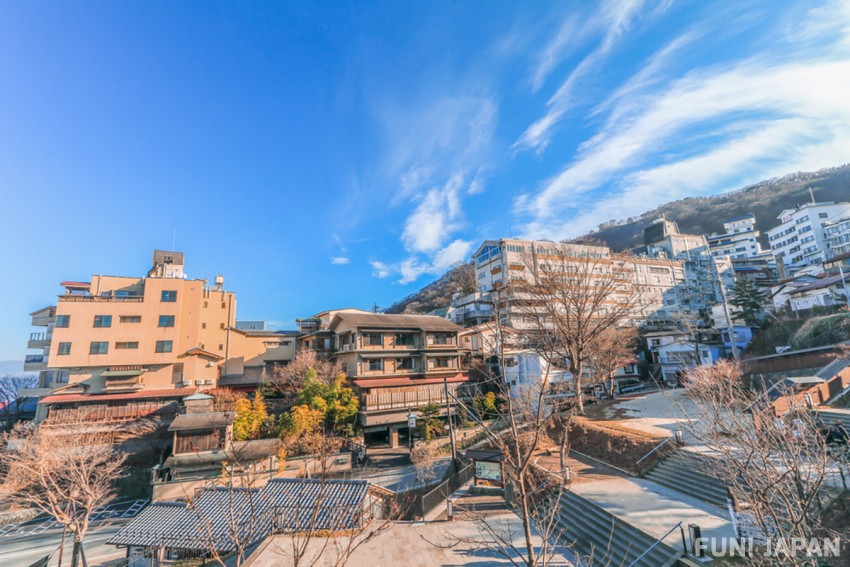 Ikaho is a tourist area centered around the Ikaho Hot Springs in Shibukawa City, Gunma Prefecture. In the central area of ​​Ishidangai, there are Japanese-style inns, hotels, souvenir shops, etc. along a long staircase of 365 stone steps, creating a very typical Japanese hot spring townscape. In addition, there are various attractions such as scenic spots, shrines and theme parks in the vicinity.
About Ikaho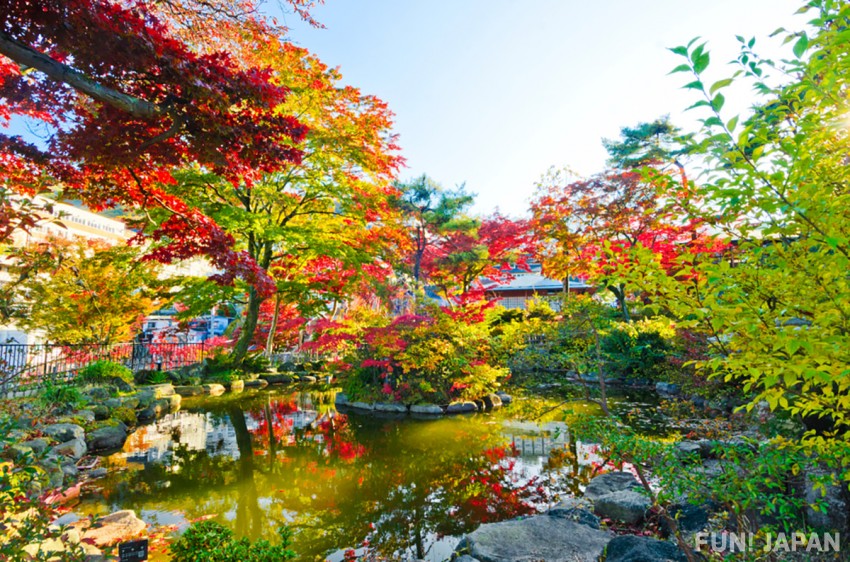 Ikaho is a historic area that has long been utilized as a hot spring resort. In addition to the many hot spring inns, there are abundant other hot spring facilities such as the "Ikaho Ishidan-no-Yu", as well as a foot-bath.

Also, Ikaho Onsen is located halfway up Mt. Haruna, about 700-meter above sea level, and is blessed with rich, beautiful natural scenery.
Things to Do and See in Ikaho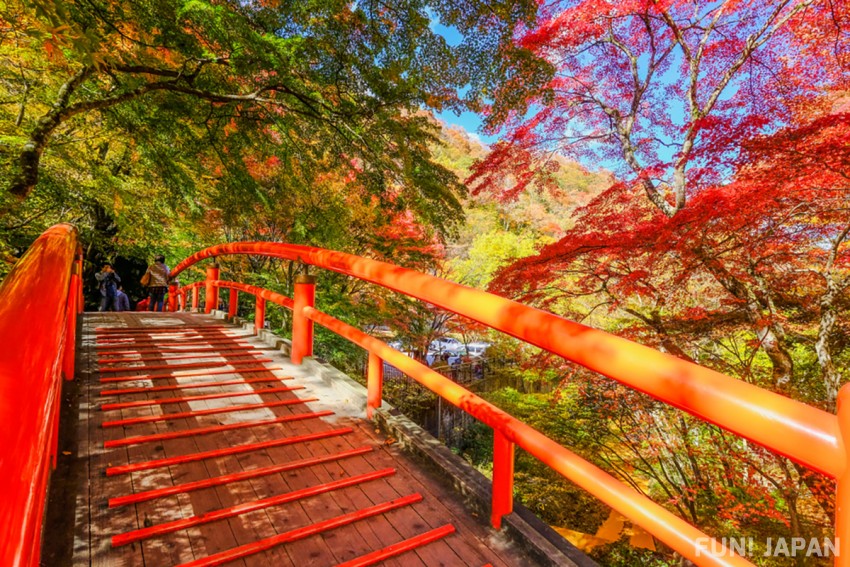 Ikaho has a variety of sightseeing spots, but here are some of the places you will want to visit.
The Ikaho Toy, Doll and Car Museum, Ikaho Green Bokujo, and Other Sightseeing Spots
Ikaho is dotted with various tourist attractions such as amusement parks, museums, art galleries, and ranches.

For example, the "Ikaho Toy, Doll and Car Museum" is a large-scale museum complex with museums of different themes. Highlights include the "Car Museum", which displays 70 world-famous famous cars, and the "Toy and Doll Museum", which holds a collection of tin toys and Japanese dolls.
The "Ikaho Green Bokujo" is a popular ranch, where you can interact with animals such as sheep and goats, and experience horse riding and butter making.
The Ikaho Ropeway: A Spectacular View From Atop Mt. Monokiki
Ikaho is dotted with spots with great views, such as the Nagamine Observatory in Nagamine Park, at an altitude of 800-meter, and the Takane Observatory, at an altitude of 1,029-meter.

In particular, you should visit Uenoyama Park, which is located near Miharashi Station, the station at the summit of the Ikaho Ropeway. From the observation deck in the garden, at an altitude of 955-meter, you can see the surrounding mountains such as Mt. Hotaka and Mt. Tanigawa, as well as the hot springs and town that spreads out below.
The Ikaho Hawaiian Festival and Other Events
In Ikaho, various events and festivals are held every season, so be sure to give them a look. For example, the Ikaho Hawaiian Festival is a major event in which the Ikaho Hot Spring area is wrapped in a Hawaiian mood for four days, somewhere from July to August. You can appreciate gorgeous hula dancing from various performers, such as the champion team of the authentic Hawaiian hula competition, and hula sessions with participants from all over the country.

The Ikaho Festival is a traditional festival held in September every year. It is a powerful sight to see such a large number of men carrying the traditional "Mikoshi", with their glittering decorations, while climbing the many stone steps.
Food and Restaurants in Ikaho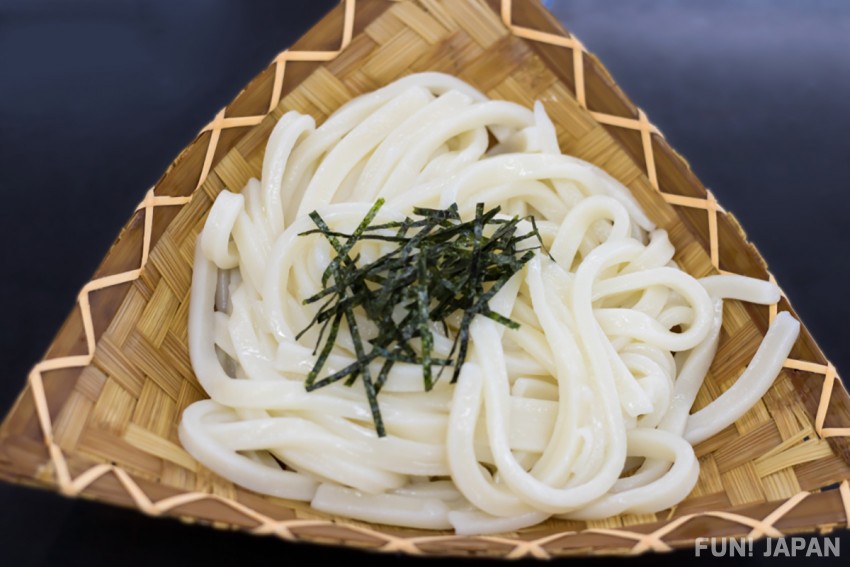 In Ikaho, you can taste famous dishes such as "Mizusawa Udon", one of the three most famous udon noodles in Japan, and "Okkirikomi", a local dish from Gunma Prefecture, with stewed flat noodles and vegetables. The original Hot Spring Manju, the "Yunohana Manju", is also quite famous.

Most of the restaurants are centered in the hot spring town.
Enjoy Sushi in Ikaho
If you want to eat sushi in Ikaho, we recommend sushi restaurants such as "Sakaezushi (栄寿し) and "Sushitomo (寿しとも)". First of all, "Sakaezushi" offers a variety of options, such as "nigiri sushi", sashimi, and seafood bowls using fresh seafood on rice. On the other hand, "Sushitomo" is famous for its voluminous "nigiri sushi" with the seafood on top of a large ball of vinegared rice.
Hand-made Tofu at the Tofu Shops of Ikaho
In Ikaho, try the hand-made tofu called "Dandan Dofu". Because they use the entirety of the high-quality soybeans, the tofu is characterized by a gentle flavor that is packed with the deliciousness of the soybeans.

The manufacturer "Yamamoto Sakuemon Shoten" offers freshly-prepared "dandan dofu" piled high on a bamboo tray. In addition, "Tofu Sabo Dandan" offers a variety of dishes using tofu steaks and "dandan tofu".
Ikaho Hotels and Inns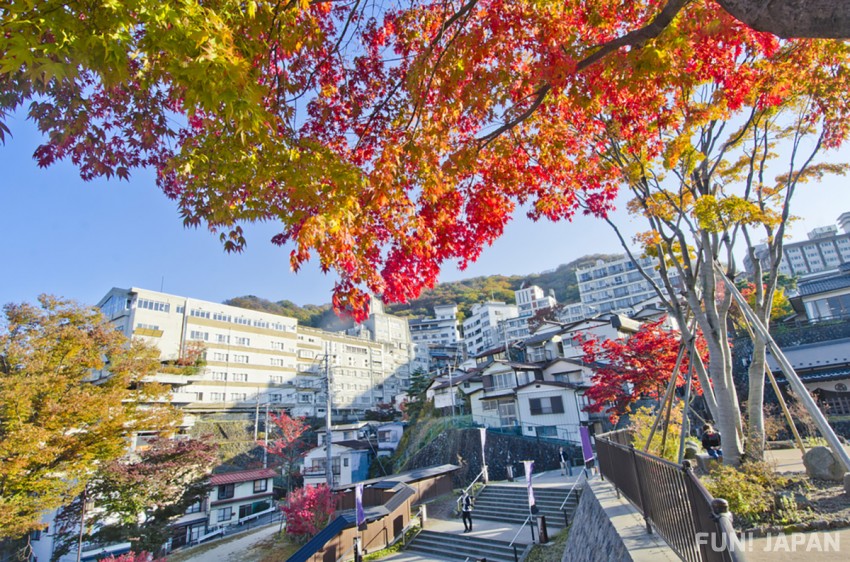 In Ikaho, there are many hotels and inns boasting hot springs. They offer various different attractions, such as superb views from the bath, overlooking the mountains of Gunma, and open-air baths surrounded by rich greenery.

The price of the accommodations range from about 5,000 to 30,000 yen per night. (As of September 2019)
How to get to Ikaho
If you are headed to Ikaho, take a bus from the nearest station, JR Shibukawa Station, and aim for the Ikaho Hot Spring district in the center of town. Using the Kan-etsu Transportation Bus, it takes about 25 minutes to the Ikaho Onsen bus stop.

In addition, since the sightseeing spots in the Ikaho area are far from each other, you can use a route bus such as the "Ikaho Town Bus", "Kan-etsu Transportation Bus" or "Gunma Bus" that connect the hot spring town and the surrounding sightseeing spots.
Spot information
Spot name: Ikaho (Ikaho Hot Springs)
Street address:Ikaho, Ikaho-cho, Shibukawa-shi, Gunma 377-0102
Access:Shibukawa Station → [Kanetsu Transportation Bus] approx. 25 minutes → Ikaho Onsen Bus Stop
Wi-Fi: Available
Language: English, Chinese, Korean
Credit cards: VISA, MasterCard, JCB, AMERICAN EXPRESS, Diners Club International, UnionPay (Varies by facility)
[Survey] Traveling to Japan
Recommend