5 Must-eat Dishes at Restaurants in Toyama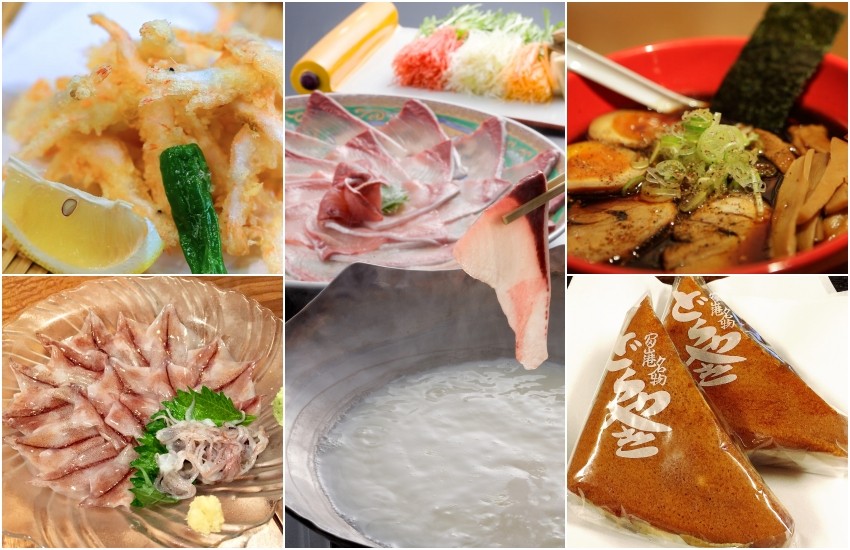 In restaurants in Toyama, you can enjoy various gourmet dishes such as seafood dishes made using seafood from Toyama Bay, local specialties and Japanese confectionary. This time, we will introduce five famous specialties we would like you to eat if you come sightseeing in Toyama.
Toyama Black Ramen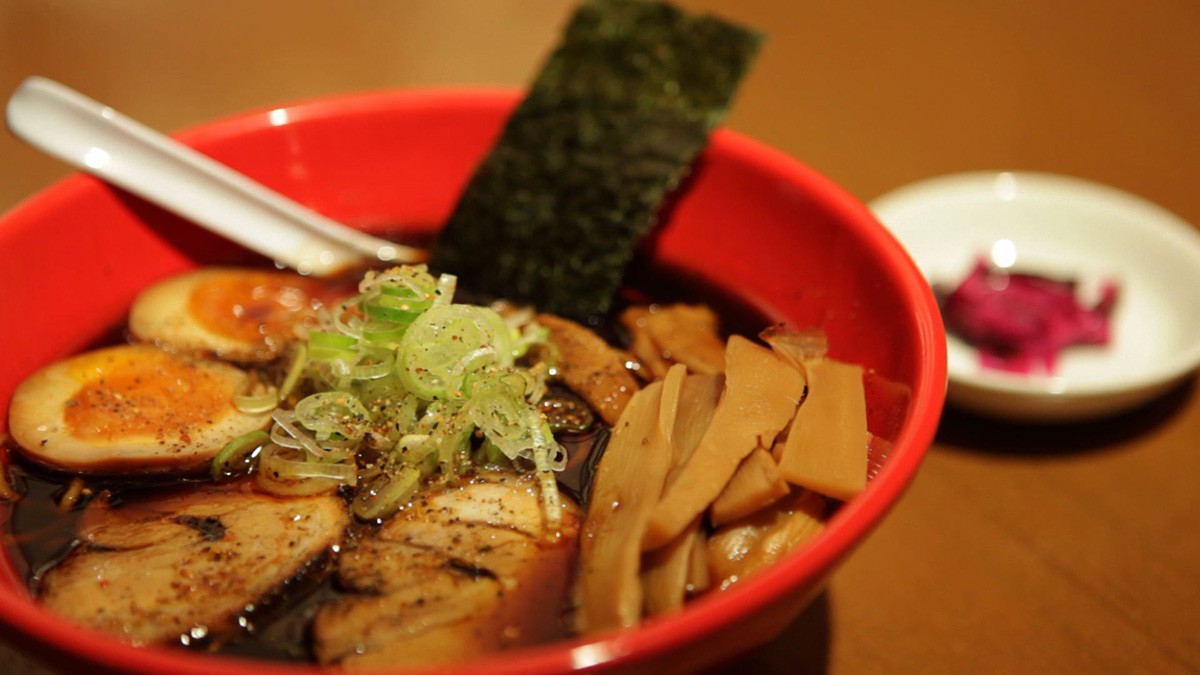 "Toyama Black Ramen" is characterized by ramen with black soup. The balance of the dashi seasoning flavour and dark soy sauce is exquisite, and once you taste it you will become addicted. Incidentally, the reason Toyama Black Ramen was created was because of the thick soup that was provided to the workers who were working on the Toyama air raid after the war in order to keep their salt levels up. 

There are lots of restaurants where you can eat "Toyama Black Ramen" near the font of Toyama Station. These stores include famous stores such as "Nishicho Taiki" - the birthplace of Toyama black ramen, and "Menya Iroha" which won five times at the Tokyo Ramen Show. The price range is around 650 - 900 yen depending on the restaurant. (Information accurate September 2019)
Shiroebi (White Shrimp)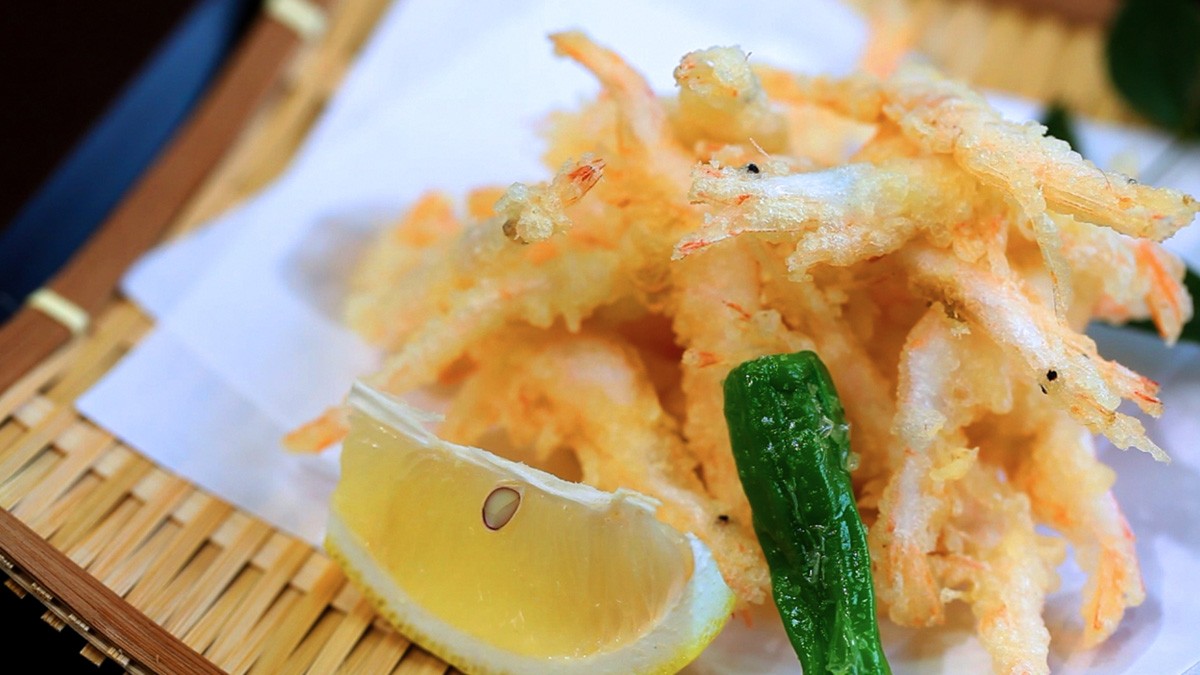 Shiroebi / Shiraebi (White shrimp) is a special product from Toyama that can be acquired in large quantities only in Toyama Bay. It is called "Gem of Toyama Bay" due to its transparent pink appearance. There are lots dishes using Shiroebi, but among these dishes the "Shiroebi burger" that has been shown on TV is famous. The compatibility of the deep-fried white shrimp and the homemade tartar sauce is fabulous.
"Shiroebi burger" can be eaten at "Michi-no-eki Come on Park Shinminato". Some other dishes which are popular at Michi-no-eki is a dish with shrimp on yakisoba called "Imizu Yakisoba" and a dish with a mix of octopus and shrimp called "Shiichan Takoyaki".
"Shiroebi burger" is sold for 420 yen. (Information accurate as of September 2019)
 Hotaru Ika (Firefly Squid)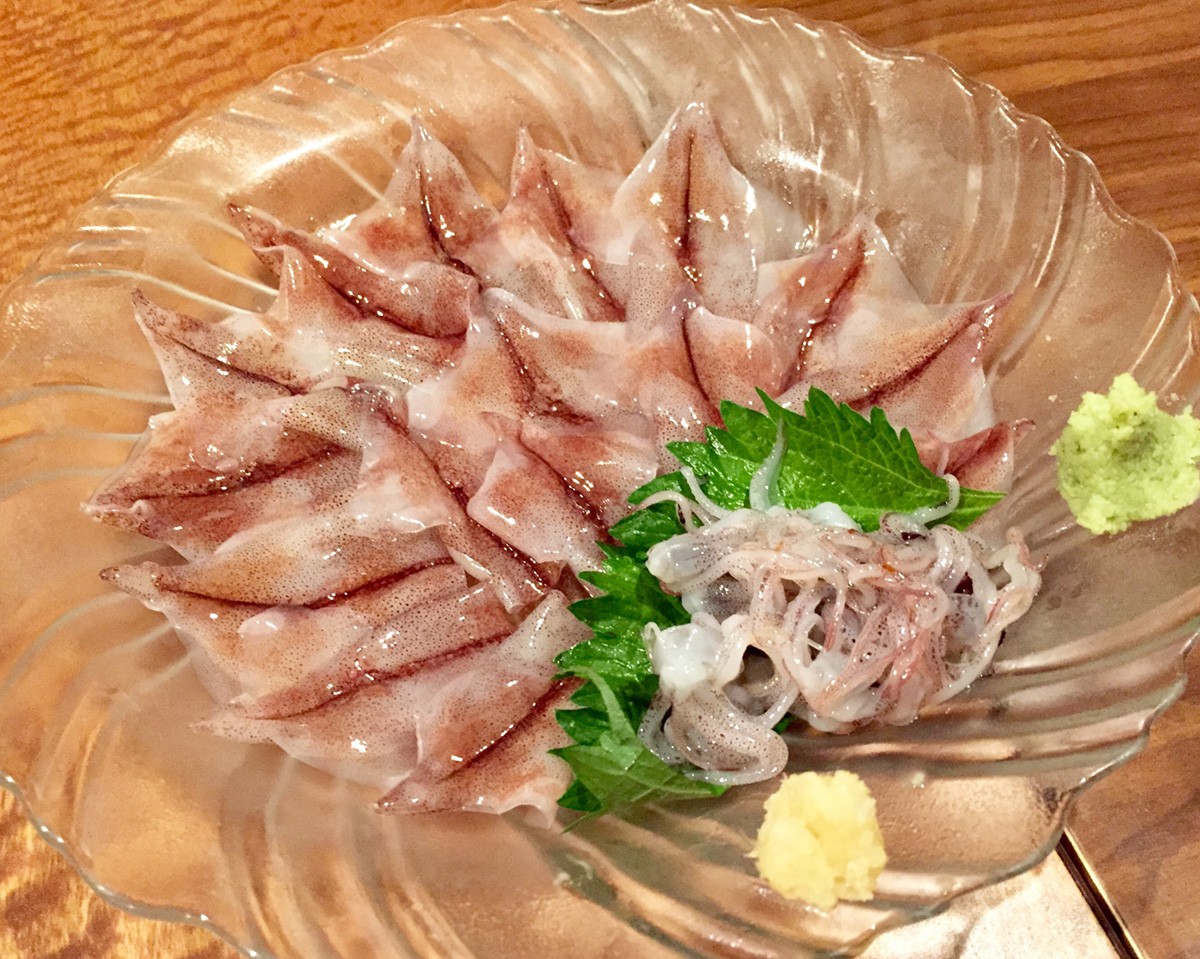 Firefly squid is one of the fish that can be caught in Toyama Bay. It is characterized by its large body and a syrupy texture, with the catching season running from March to May. There are many ways to cook it, but the most common way is to put it in a pot of boiling water and boil it. Also, there are other popular ways to prepare firefly squid such as sashimi, tempura, or topped with a vinegar miso dressing made with mixed mustard and miso. 
Many firefly squid dishes are served at restaurants and pubs around Toyama Station. "Sakana Dokoro Yatsuhashi" and "Kappou Ogawa" are particularly famous. 
The price range varies depending on the restaurant. A single dish is reasonably priced at around 650 yen. (As of September 2019).
Buri Shabu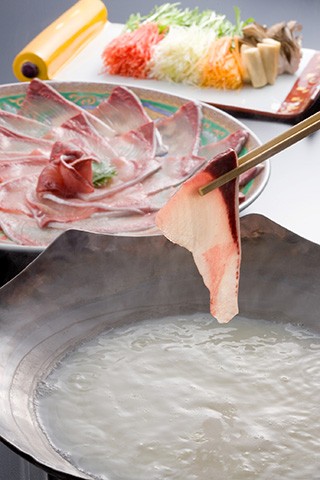 Himi City in the Toyama Prefecture is famous for "Himi Kanburi" (Himi yellowtail), where the fish is covered with fat from being jostled in the rough waves. "Himi Kanburi" is famous throughout Japan and is considered to be like a luxury brand. The catching season is from November to February, and the balance between fat and firmness of the meat is the best.
There are a variety of yellowtail dishes such as sashimi (raw), boiled, and grilled with salt, but the most recommended dish is "Buri Shabu" where the yellowtail is boiled and eaten like a shabu-shabu dish.
Restaurants where you can eat Buri Shabu are the famous "Himihama" and "Kappou  Ougi" in Himi City. If you want to eat Buri Shabu, you will need a budget of around 6,000 to 10,000 yen. (Information accurate September 2019)
Sankaku Dorayaki (Triangular Dorayaki)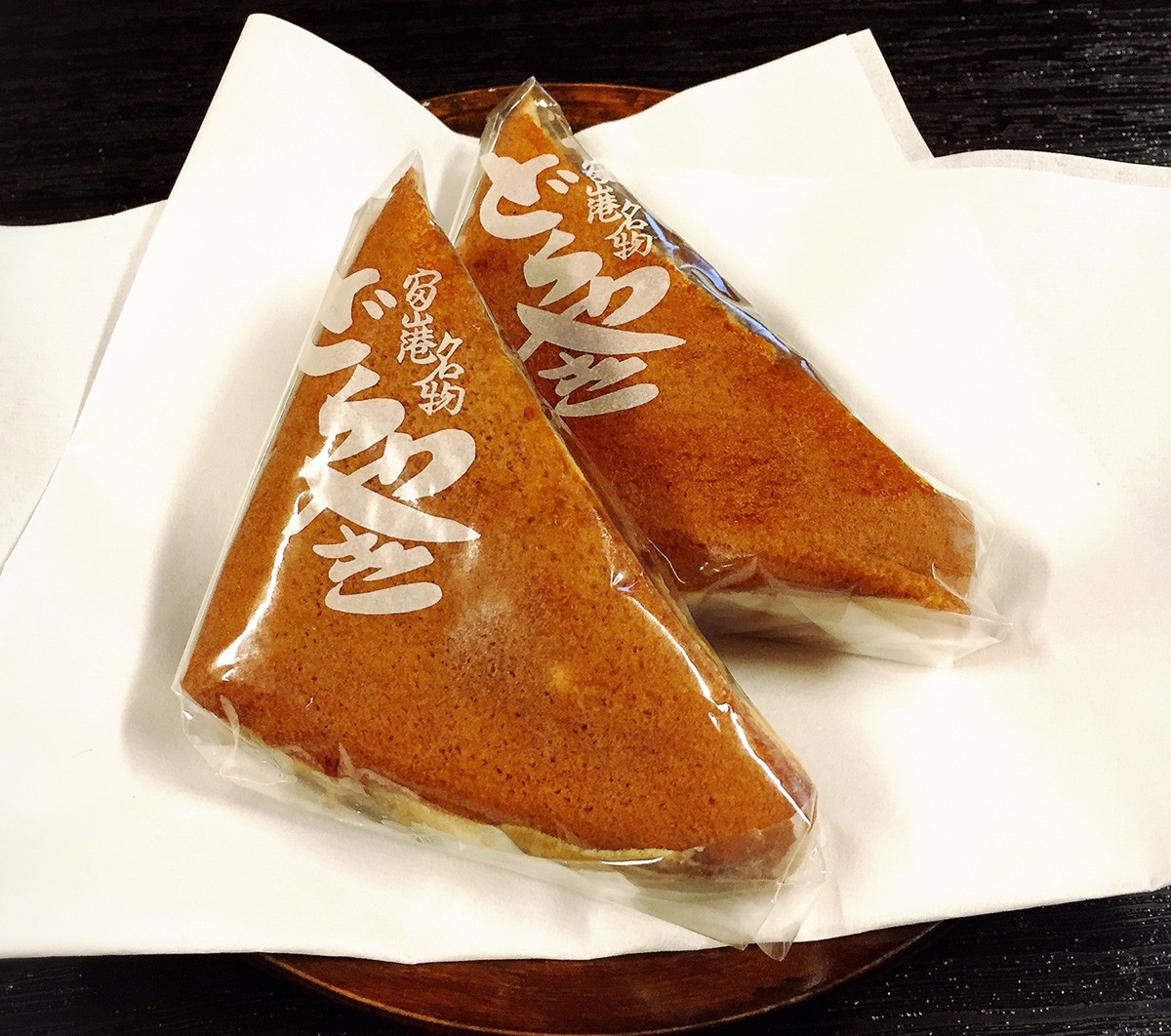 "Sankaku Dorayaki" is famous Japanese confectionery from the Iwase area that started out in a long-established Japanese confectionery store, Otsukaya, which was founded in 1958. The unique shape of the triangle was created in the image of the high waves of the Japan Sea. Even though the skin of the Dorayaki is thin, it has a slight stretchiness and is characterized by being packed full of anko (red bean paste) inside.

Moreover, "Sankaku Dorayaki" can be bought not only at "Otsukaya" but also at "Iwase Canal Hall", a shopping centre that faces the Iwase Canal. The price is reasonable at around 200 yen for. (Information accurate September 2019
[Survey] Traveling to Japan
Recommend