5 Must Buy Souvenirs at Toyama Shopping Areas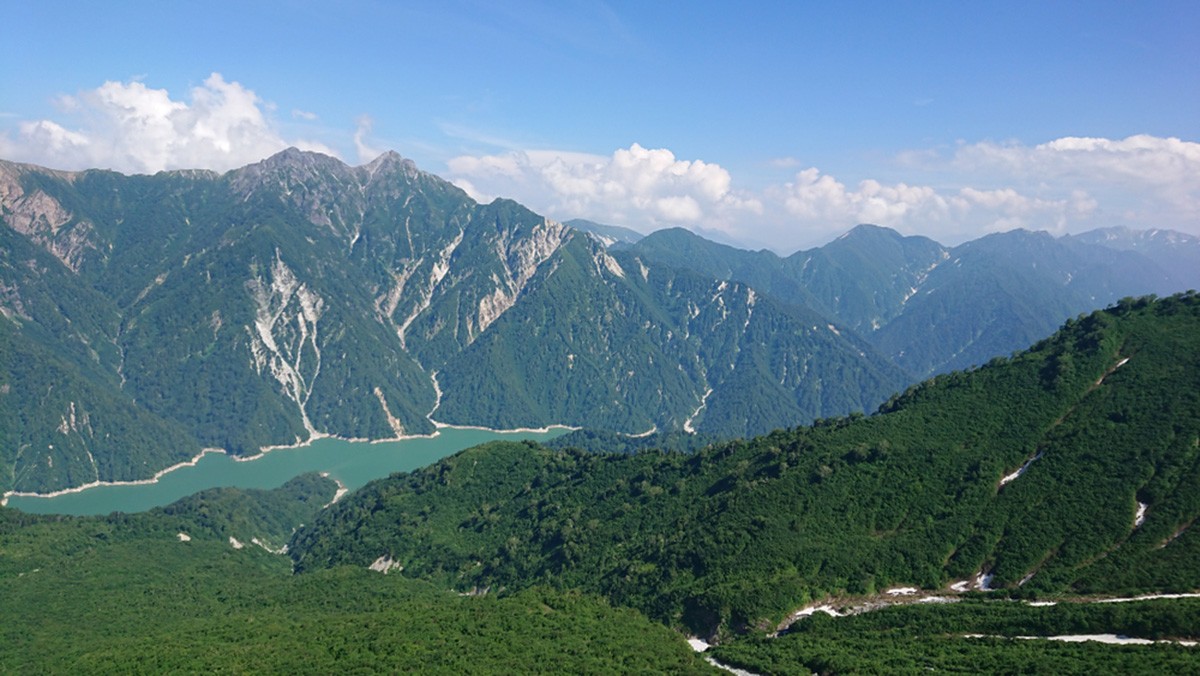 If you would like to shop in Toyama, the area around JR Toyama Station is recommended. There are lots of historical goods such as medicine and lacquerware in the stores around the station. This time, we will introduce five souvenirs we recommend.

Toyama's Medicine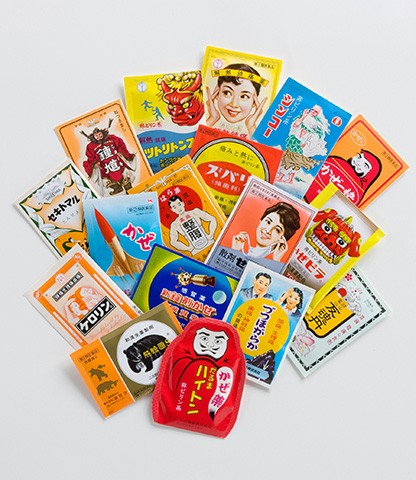 Toyama is a prefecture famous for producing pharmaceuticals. It has a long history and is said to have been manufacturing medicines since the first half of the 17th century. Among these medicines, home remedies such as gastrointestinal medicines and headache medicines are also recommended as souvenirs. They are characterized by their retro style and well designed package, and even if you use it as a decoration it becomes like a picture.
These medicines can be purchased at "Totoyama" on the first floor of the CiC building in front of Toyama Station and "Ikedaya Yasubei Shoten". The price is reasonable at less than 500 yen per item. However, the price will vary depending on the medicine. (Information accurate as of September 2019)
Incidentally, at Ikedaya Yasubei Shoten, you can see a pill manufacturing demonstration using an old wooden traditional medicine and you can also have a free manufacturing experience.

Saiku Kamaboko (Decorated Art Kamaboko)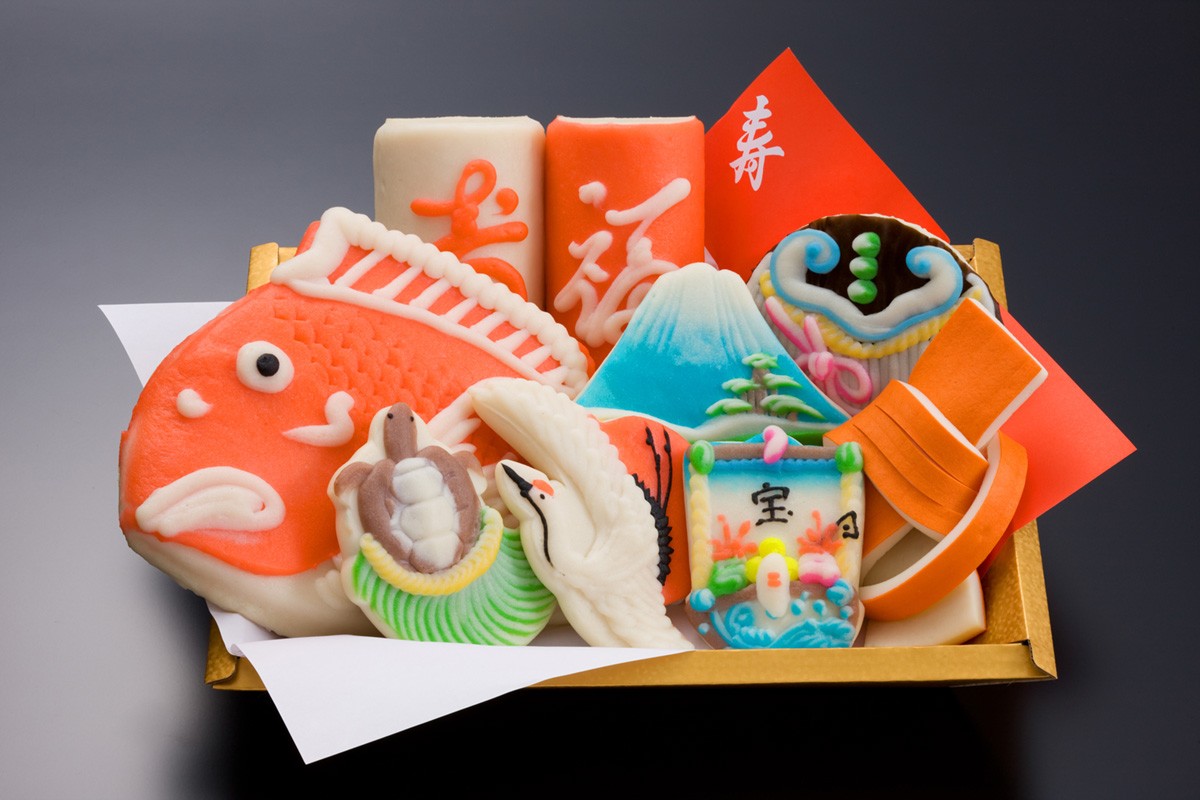 "Sakiu Kamaboko" are variously shaped and vividly coloured Kamaboko. There are an abundant variety of designs. For example, there is the standard salmon, Toyama specialties such as crab, and hina doll shaped ones. Also, contrary to the luxurious appearance, the natural flavour of the fish spreads through your tastebuds and is plain and simple.

Moreover, "Sakiu Kamaboko" can be purchased at the "Umekama Museum U-mei-kan" and "Kawachiya". The price varies depending on the design, but costs around 500 yen to 2,000 yen. In addition, you can learn about traditional craftsmanship at "Umekama Museum U-mei-kan" and can experience making "Saiku Kamaboko" for 1,500 yen (excluding tax). The production process is displayed on a large screen with English, Chinese (traditional or simplified), and Korean subtitles, so please try it out! (Information accurate September 2019)
Inami Woodcarvings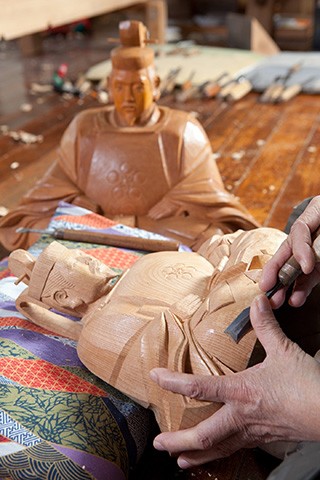 "Inami woodcarving" is a traditional craft from Inami area of Nanto city. It is characterized by its three-dimensional design and dynamic woodworking techniques. There are a wide variety of works such as Tenjin statues, Shishigashira, Ranma (carved panels above door frames), Buddha statues and door plates. Among these, the most popular souvenirs are straps and small ornaments. 
If you wish to purchase Inami sculptures, stop by the "Kiborinosato SOYUKAN" in Inami Roadside Station or "Inami Wood Carving Composite Hall" . The price of the souvenirs is around 1,000 yen for straps and around 10,000 yen for figurines. 
Also, please check out the "Shishi Gachala" at the "Inami Sculpture General Hall"! Colourful Shishi wooden tags come out of the "Gacha-gacha" machines (capsule vending machines ). The price is 500 yen for one go (Information accurate September 2019).
Takaoka Lacquerware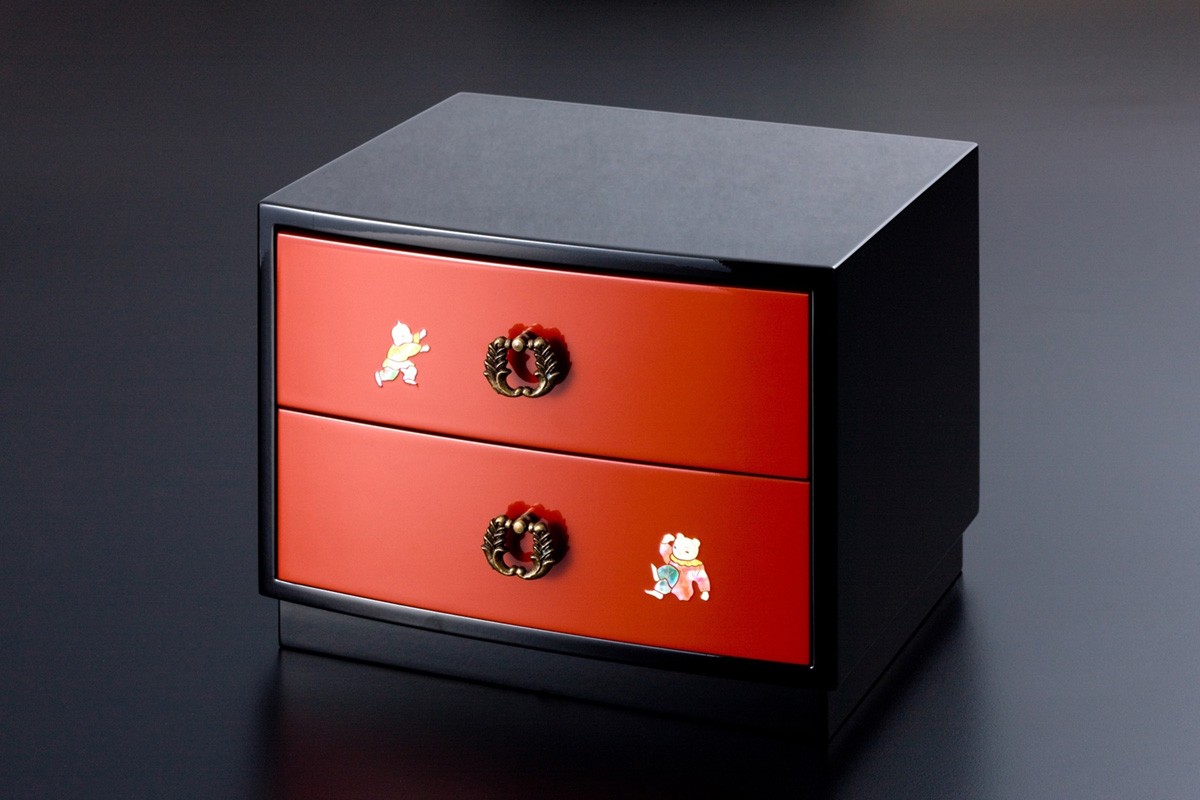 "Takaoka lacquerware" is a crafted product from Takaoka City. It is lacquerware made using unique lacquering techniques such as "Aogai-nuri", "Chokoku-nuri" and "Yusuke-nuri" (items with inlaid mother of pearl). Among these, Aogai-nuri is a delicate technique that is used to express things such as mountain water, flowers and birds by thinly cutting shells such as abalone. It is also known as "Raden", it is characterized by beautiful craftsmanship and it changes colour with changes in light and sparkles like a hologram.

Popular souvenirs include hand mirrors, trays and pen stands. You should consider the price range to be around 5,000 to 20,000 yen.

If you wish to purchase Takaoka lacquerware, you should make your way to places such as "Garandou" or "Takaoka Regional Local Industry Center". Furthermore, at the Takaoka Regional Local Industry Center, you can experience making Takaoka Lacquerware. You can paint things such as pendants and coffee cups with gold lacquer with prices starting at 2,800 yen. (Information accurate September 2019)

Unazuki Beer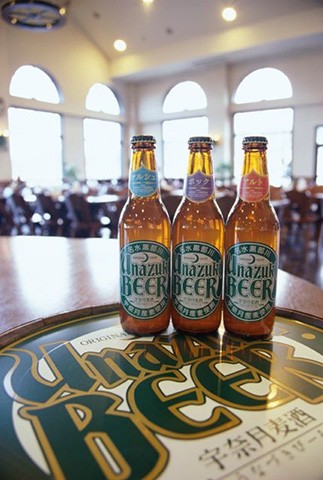 "Unazuki Beer" is local beer that is brewed in Kurobe City, Unazuki. The beer is characterized by its original aroma and taste. The reason is that "two-row barley malt" cultivated in Kurobe city and "Kurobe river water" into which melted snow from the Tateyama mountain range flows is used in the making of the beer

Furthermore, the beer is rich in vitamins and minerals because the yeast that is removed in regular beer has been left inside.There are three types of Unazuki beer, each with different tastes and richness. The fruity " Jujikyo Kölsch", "Torocco (Altbier)" with its addictive moderately bitter taste, and the strongly sweet "Kamoshika (Bock)"
 It is sure to be interesting to compare the differences in taste.
Unazuki Beer can be bought at the CiC buildings "Ikiiki KAN" and "Unazuki Beer Museum" located in front of Toyama Station. It costs 420 yen for a 350-ml can. (Information accurate September 2019)
[Survey] Traveling to Japan
Recommend