Taste the Flavors of the Famous Soba Restaurant in Tokyo That Captivated Even Shima Kosaku!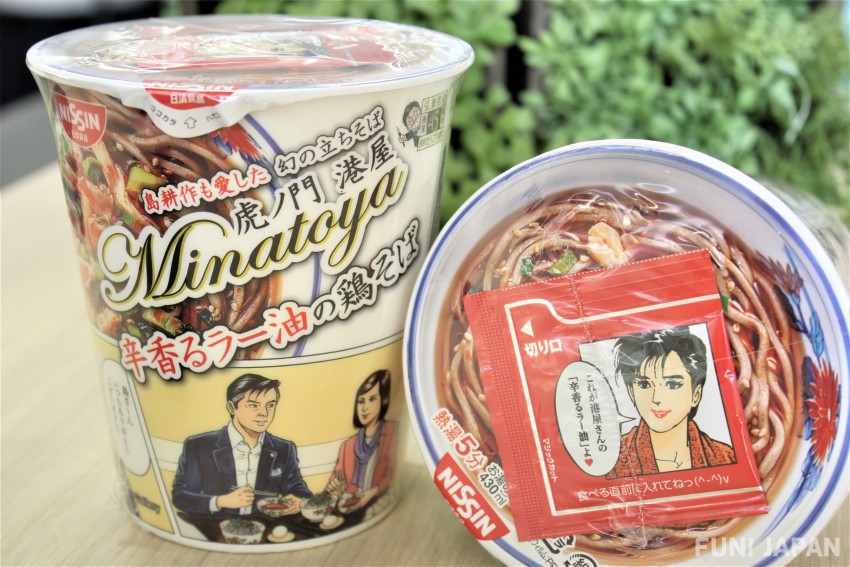 Minatoya was a stand-up soba (buckwheat noodles) restaurant in Toranomon in Tokyo's Minato area. Even in the dead of winter or in the hottest days of summer, it was a famous shop that always had a long queue outside its doors. A restaurant modeled after Minatoya even appeared several times in the hit manga series Shima Kosaku. Unfortunately, this restaurant suddenly closed in February 2019.
A lot of fans had to choke down their tears, but then after about half a year, their favorite soba restaurant came back as cup noodles this month!
Whether you know that soba restaurant in Toranomon or not, you must try the delicious flavors of that phantom restaurant before this product suddenly disappears.
Grand Collaboration of Nisshin Foods x Toranomon Minatoya x Shima Kosaku
Toranomon Minatoya is a standing soba restaurant that was founded in Toranomon, Tokyo in 2002. Its "Cold Meat Soba" that boldly used rayu (chili oil) became a massive hit overnight thanks to its unique texture and taste.
The instant cup noodles recently released is an original offering that was developed with Takashi Kikuchi, former owner of Toranomon Minatoya, to reproduce his soba restaurant's unique flavors and put them in cup noodles. 
Collector's Edition Packaging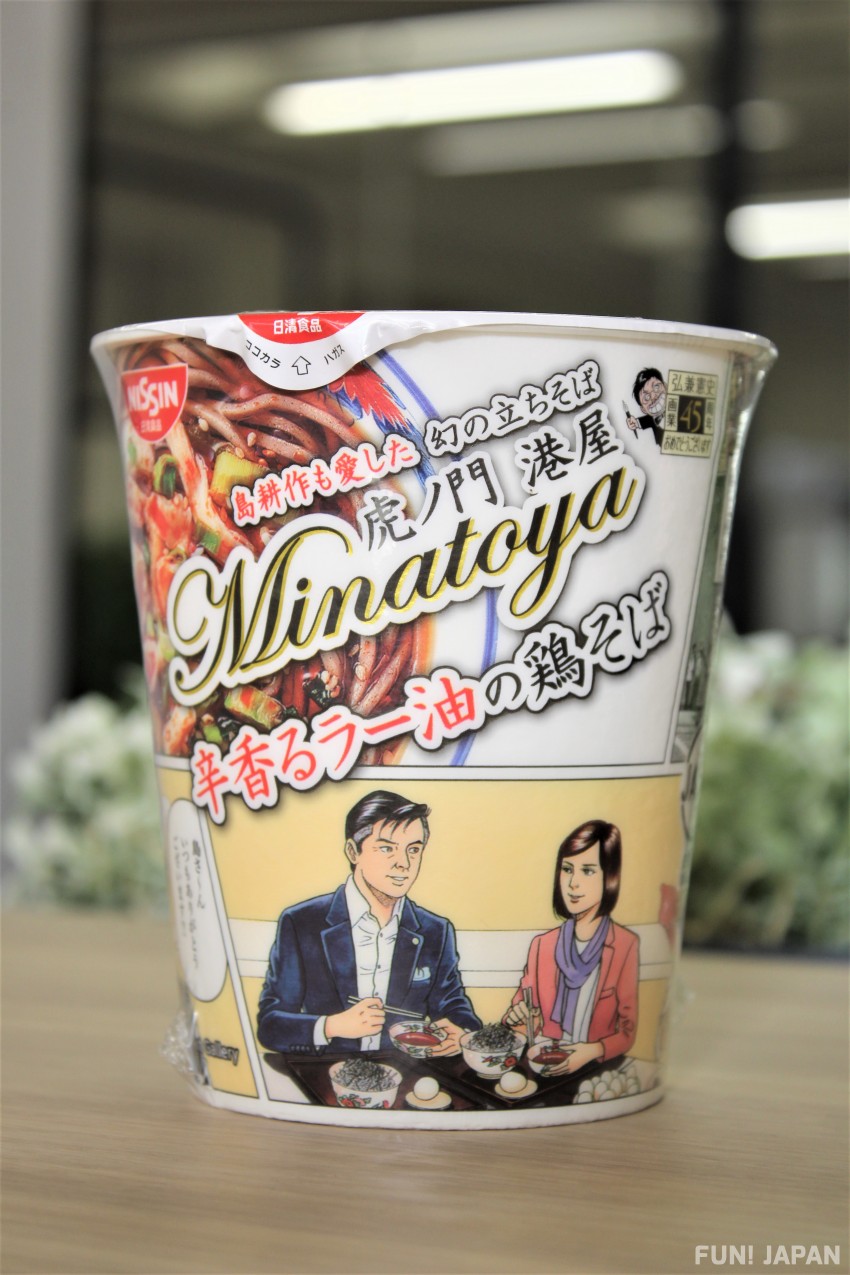 The packaging of the cup ramen uses a special image drawn by Kenshi Hirokane, creator of the manga series Shima Kosaku. He has made a design showing a scene from the manga that fans will surely find irresistible.
Product Information
Product Name
Shima Kosaku mo Aishita Maboroshino Tachisoba Toranomon Minatoya Karakaoru Rayu no Torisoba (Phantom Soba Loved by Shima Kosaku – Toranomon Minatoya – Spicy Rayu Chicken Soba)
・ Product Features
1. Noodles: New type of thick noodles with great texture and which entwine well with the soup
2. Soup: A sweet bonito stock-based soup with hints of pepper, Japanese prickly ash and Szechuan peppercorn
3. Ingredients: Steamed chicken, leeks, roasted sesame
Seasoning Packet: Special Minatoya Karakaoru Rayu (Chili Oil)
[Survey] Traveling to Japan