Japanese Train and Bus Tickets/Passes for Foreign Tourists [Kanto Area ver.]
Japan's Kanto area is well-known for the complexity of its transportation network. It is terrifying for first-time travelers to look at Tokyo's railway map. This time, the FUN! JAPAN team has listed up and summarized all discount tickets in the Kanto area to clear up all your confusion! Your travel plan would definitely be smoother if you could get to know the tickets in advance. Let's find out the ones that suit your preference.
Where Is "Kanto Area"?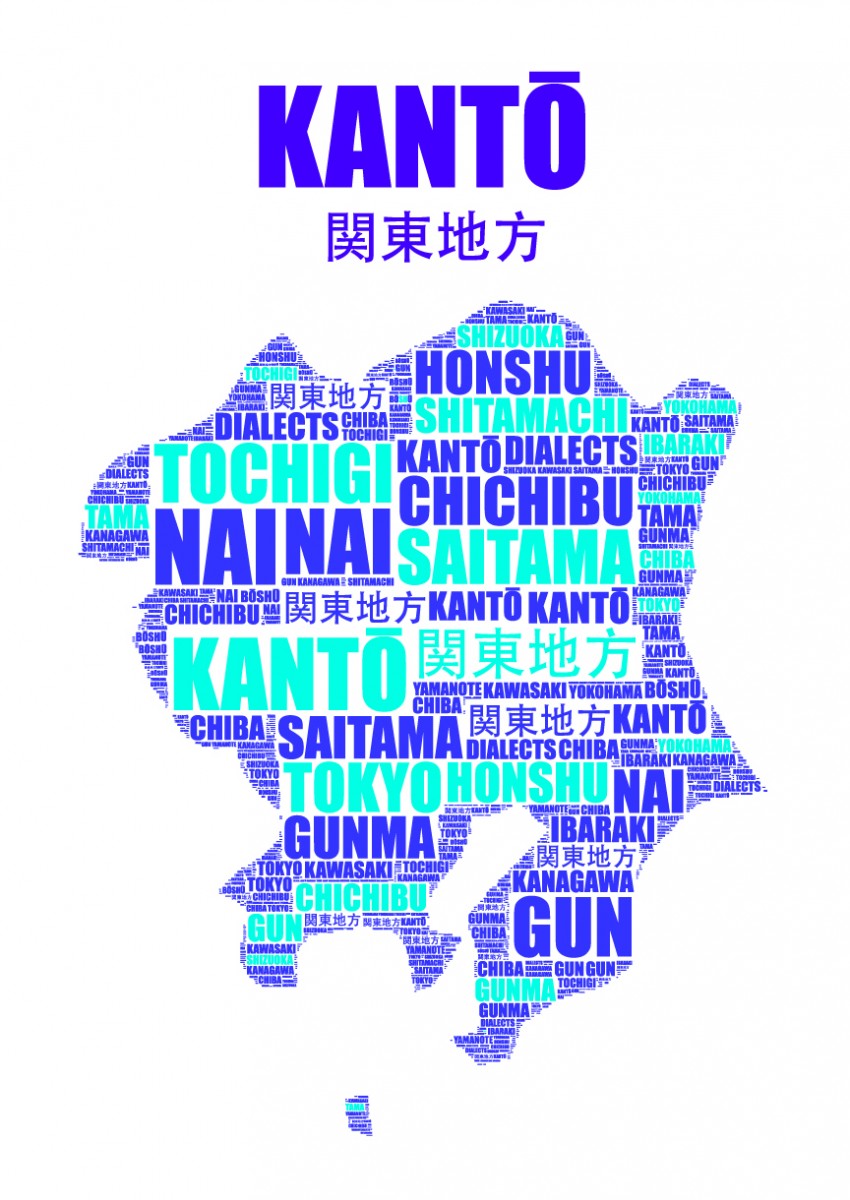 The generic name for the six prefectures centering on Tokyo, the capital- Tokyo, Kanagawa, Chiba, Saitama, Ibaraki, Gumma, and Tochigi. Haneda Airport in Tokyo and Narita Airport in Chiba are two popular choices of airports for foreign tourists.

Discount Ticket Right After You Land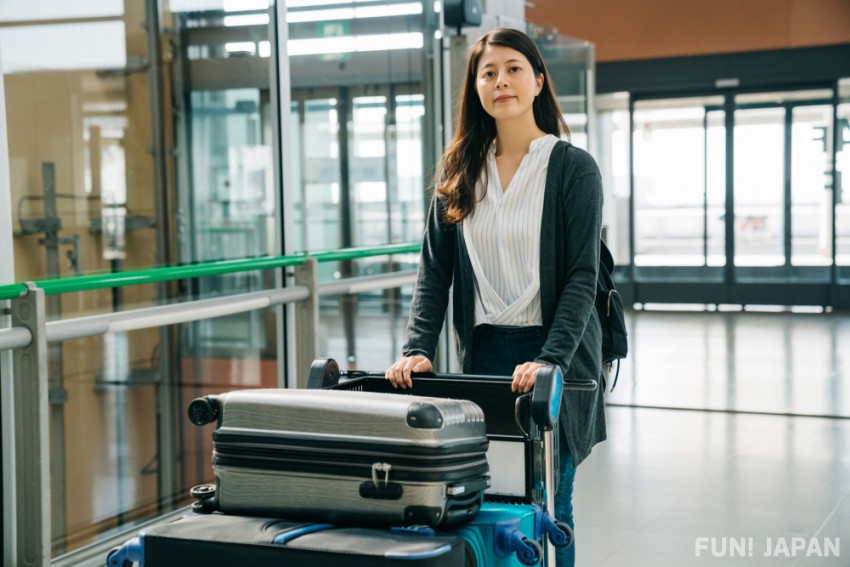 For Haneda Airport
JR TOKYO Wide Pass
Price: 10,000 yen (adult)
Validity: 3 consecutive days
Areas: Kanto area and its neighboring areas, including Tokyo. As for transportation to and from Haneda Airport, JR East Japan and Tokyo Monorail are included.
Remarks:

Not applicable to Tokaido Shinkansen and JR bus.
Good for  foreign persons who live in Japan
YOKOHAMA BAY AREA 1 DAY PASS
Price: 720- 860 yen (adult)
Validity: only on the day of issue
Areas: Keikyu airport line, to Yokohama and Minato Mirai areas
Remarks: 

"PASMO PASSPORT", the prepaid card for  foreign visitors is necessary from 1st Sept 2019 (Sun) 
WELCOME! Tokyo Subway Ticket

Price: 1,200- 2,200 yen (adult)
Validity: 24, 48, or 72 consecutive hours after the first use
Areas: the fair from Haneda airport to Sengakuji station (one way or round trip) & all subway lines in Tokyo (24/48/72 hours)
Remarks:

No hop off at any stations between the station of issue and Sengakuji. 
Tokyo Travel 1DAY & 2DAYPass
Price: 800 yen or 1,200 yen (adult)

Validity: 1 day or 2 days
Areas: From Keikyu line Haneda airport domestic/international terminal to Sengakuji (one way) and Toei subway lines 1 day or 2 days hop on and hop off.
Remarks: 

Including Keikyu Shinagawa station
Monorail & Yamanote line Discount Ticket

Price: 500 yen (adult)
Validity: One single trip
Areas: From Tokyo monorail Haneda airport international building station, Haneda airport terminal 1 or terminal stations to monorail Hamamatsucho station, then to any stations along JR East Japan Yamanote line (all stations of the line)
Remarks:

Only on Saturday, Sunday, public holiday and other special days.
For Narita Airport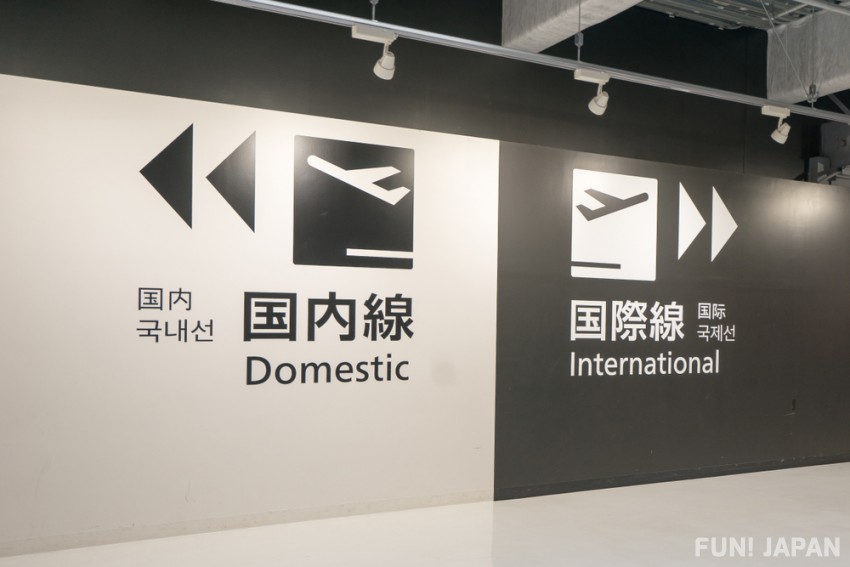 JR TOKYO Wide Pass

Price: 10,000 yen (adult)
Validity: 3 consecutive days
Areas: Kanto and its neighboring areas, including Tokyo. Also applicable to The Narita Express from Narita airport.
Remarks:

Not applicable to Tokaido Shinkansen and JR bus
Good for foreign persons who live in Japan
Keisei Skyliner & Tokyo Subway Ticket

Price: 2,800- 5,400 yen (adult)
Validity: Skyliner (one way or round trip) & 24, 48, or 72 consecutive hours for all lines of Tokyo Subway
Areas: from Keisei Skyliner Narita airport (any terminals) to Keisei Ueno station (one way or round trip) & free ticket in all Tokyo subway lines
Remarks:

Available in budget airlines' cabin (Peach, Vanilla Air, Spring Japan)
Narita airport terminal 2 station (only for Jet Star passengers with a boarding pass for identification) 
Limousine & Subway Pass (for Narita)

Price: 3,400- 6,000 yen (adult)
Validity: Limousine bus (one way) & Tokyo Subway Ticket (24/48/72 hours)
Areas: "Limousine bus ticket" plus free tickets of Tokyo metro subway (all 9 lines), Toei subway (all 4 lines) 
Tokyo Shuttle & Subway Pass

Price: 1,700- 3,300 yen (adult)
Validity: Tokyo shuttle ticket (one way or round trip) & free Tokyo Subway Ticket (24/48/72 hours)
Areas: "Tokyo Shuttle Ticket" and free tickets of Tokyo metro subway (all 9 lines), Toei subway (all 4 lines) 
Surprising Discount Tickets to Tour around Tokyo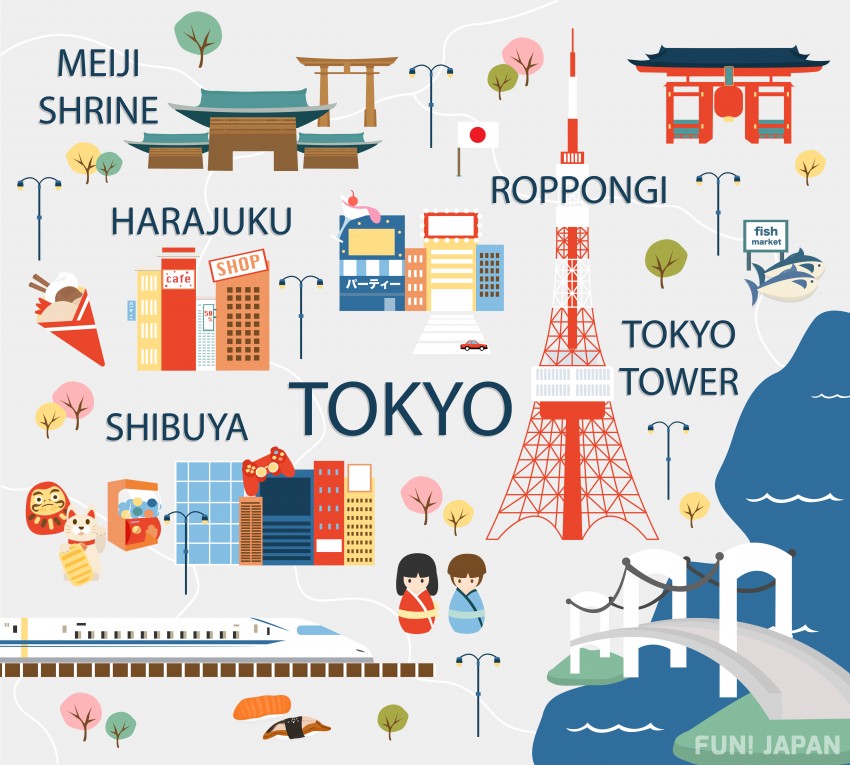 Tokyo Subway Ticket (24/48/72 hours)

Price: 800- 1,500 yen (adult)
Validity: 24, 48, or 72 consecutive hours from the first use
Areas: Free tickets of Tokyo metro subway (all 9 lines), Toei subway (all 4 lines)
Remarks:

Not for residents in Tokyo, Kanagawa, Saitama, Chiba, Ibaraki, Tochigi, Gumma, and Yamanashi, good for domestic and overseas travelers 
Tokyo Free Ticket

Price: 1,590 yen (adult)
Validity: 1days
Areas: 23 wards of Tokyo
Remarks:

Free ticket for the free seats of all JR local (and rapid) trains, subways, Nippori-Toneri Line, Toden railways, and Toei bus
Good for foreign persons who live in Japan
For Repeated Travellers- Brand New Bus Adventures in Tokyo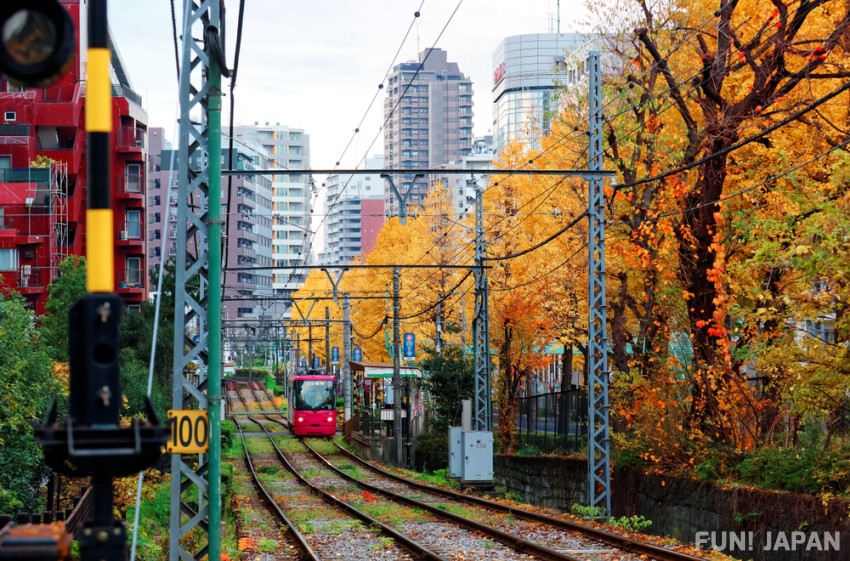 Toden One-Day Pass

Price: 400 yen (adult)
Validity: 1 day
Areas: Hop on and off at Toden Arakawa line
Remarks:

Good for foreign persons who live in Japan
JR Tokyo Pass

Price: 750 yen (adult)
Validity:1 day
Areas: Within the 23 wards in Tokyo
Remarks:

Free seats of all JR local (and rapid) trains
Good for foreign persons who live in Japan
Yurikamome 1 Day Pass

Price: 820 yen (adult)
Validity: 1 day
Area: Yurikamome line
Remarks:

Good for foreign persons who live in Japan
Tokyu Line Triangle Ticket

Price: 400- 660 yen (adult)
Validity: on the day of issue
Areas: Hop on and hop off within Shibuya, Jiyugaoka, and Futakotamagawa of all Tokyu lines
Remarks:

Ticket becomes invalid when getting off during the specified journey
Good for foreign persons who live in Japan
For Visitors in Border Areas around Tokyo- the PASS You Might Want to Know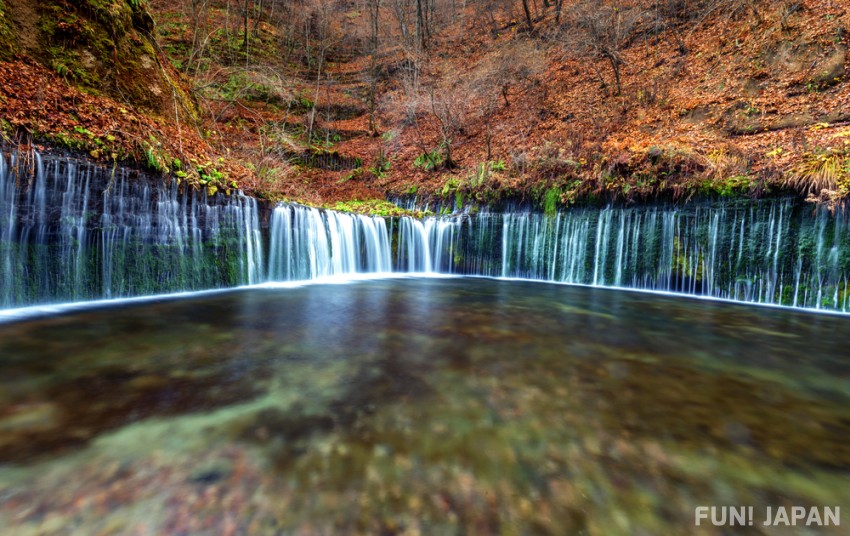 Tobu Railway
NIKKO PASS all area

Price: 4,150 yen (December 1 to April 19) or 4,520 yen (April 20 to November 30) (both for adults)
Validity: 4 consecutive days
Areas: Asakusa station or TOKYO SKYTREE Station to Nikko, Kinugawa onsen areas
NIKKO PASS world heritage area
Price: 2,000 yen (adult)
Validity: 2 consecutive days
Areas: Asakusa station or TOKYO SKYTREE Station to Nikko Jinja (shrines) areas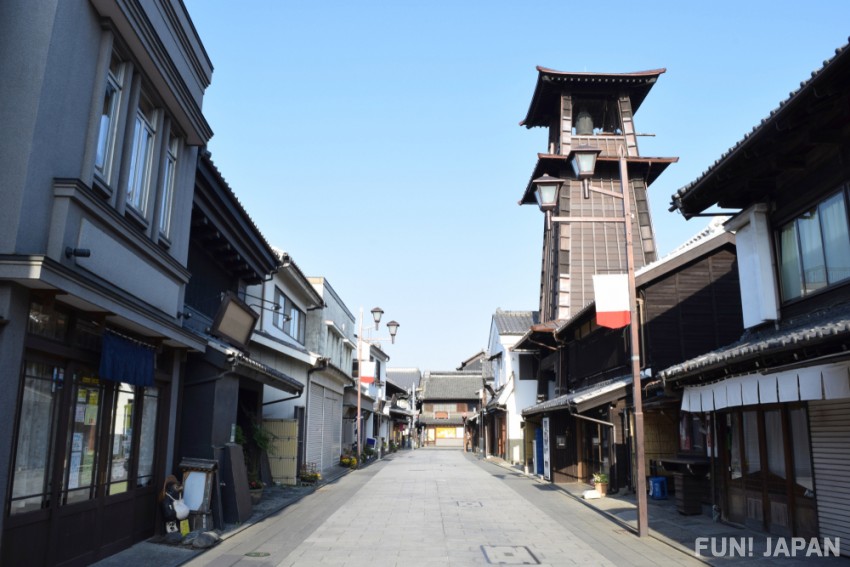 KAWAGOE DISCOUNT PASS

Price: 700 yen (adult)
Validity: Only on the day of purchase
Areas: From Ikebukuro station to Kawagoe station or Kawagoe-shi station
KAWAGOE DISCOUNT PASS Premium

Price: 950 yen (adult)
Validity: Only on the day of purchase
Areas: From Ikebukuro station to Kawagoe station or Kawagoe-shi station & buses in Kawagoe-shi
Seibu Railway
SEIBU KAWAGOE PASS

Price: 700 yen (adult)
Validity: Only on the day of purchase
Areas: Seibu Shinjuku, Takatanobaba, or Ikebukuro station to Honkawagoe station (round trip)
SEIBU 1Day Pass、SEIBU 2Day Pass
Price: 1,000 or 2,000 yen (adult)
Validity: 1days or 2days
Areas: Free ticket of all Seibu railway lines (except Tamagawa line)
Chichibu 2-Day Pass

Price: 1,800- 2,320 yen (adult)
Validity: 2 consecutive days
Areas:From the starting station to Seibu chichibu station (round trip). Hop on and off within Ashigakubo station to Seibu Chichibu station, and Chichibu railway (within Nogami, Nagatoro, and Mitsumineguchi)
Enoshima & Kamakura Free Pass
Price: 1,470 yen (adult)
Validity: Only on the day of purchase
Areas: Round trip from Shinjuku station to Fujisawa, free tickets within Enoshima Dentetsu Railway and Odakyu (between Fujisawa and Katase Enoshima)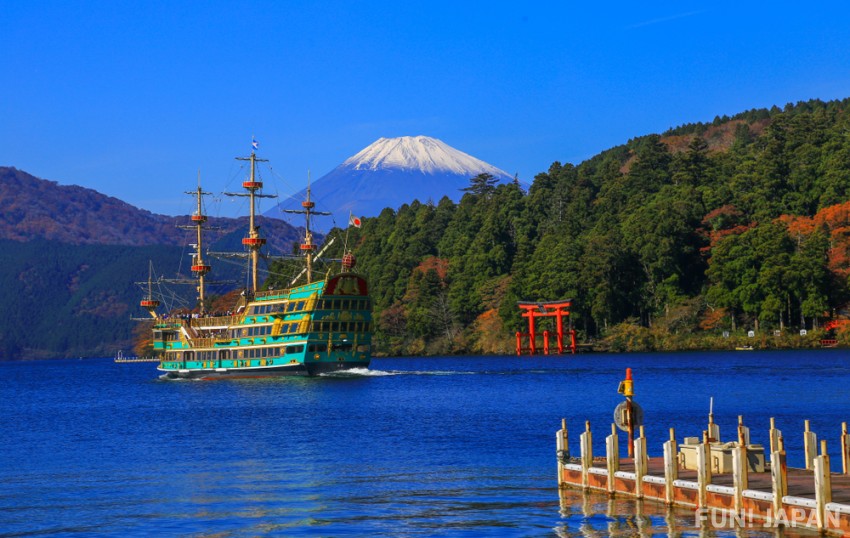 Hakone Free Pass
Price: 5,700 yen (2-day ticket) or 6,100 yen (30day ticket) (both for adult)
Validity: 2 or 3 consecutive days
Areas: From Shinjuku station to Odakyu Hakone area
Enoden 1 Day Pass "Noriorikun"
Price: 600 yen (adult)
Validity: Only on the day of purchase
Areas: Hop on and hop off along the Enoden line

Good for foreign persons who live in Japan
Related Articles
[Survey] Traveling to Japan