Fuji Safari Park in Japan to See Wild Animals in a Natural Setting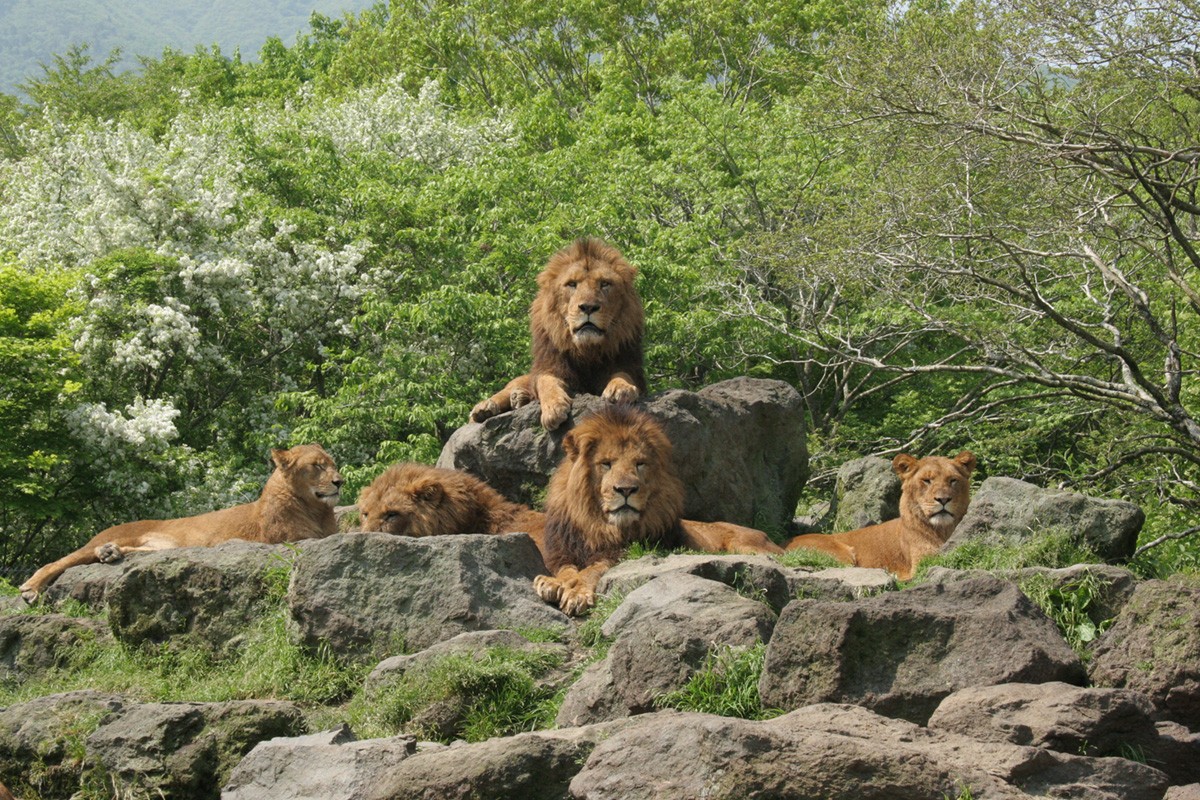 Fuji Safari Park is a safari park in Susono City, Shizuoka Prefecture where you can see animals in a natural setting. While riding in a car or bus, you will be able to enjoy valuable experiences such as watching the animals passing close by or feeding them with your own hands.

About Fuji Safari Park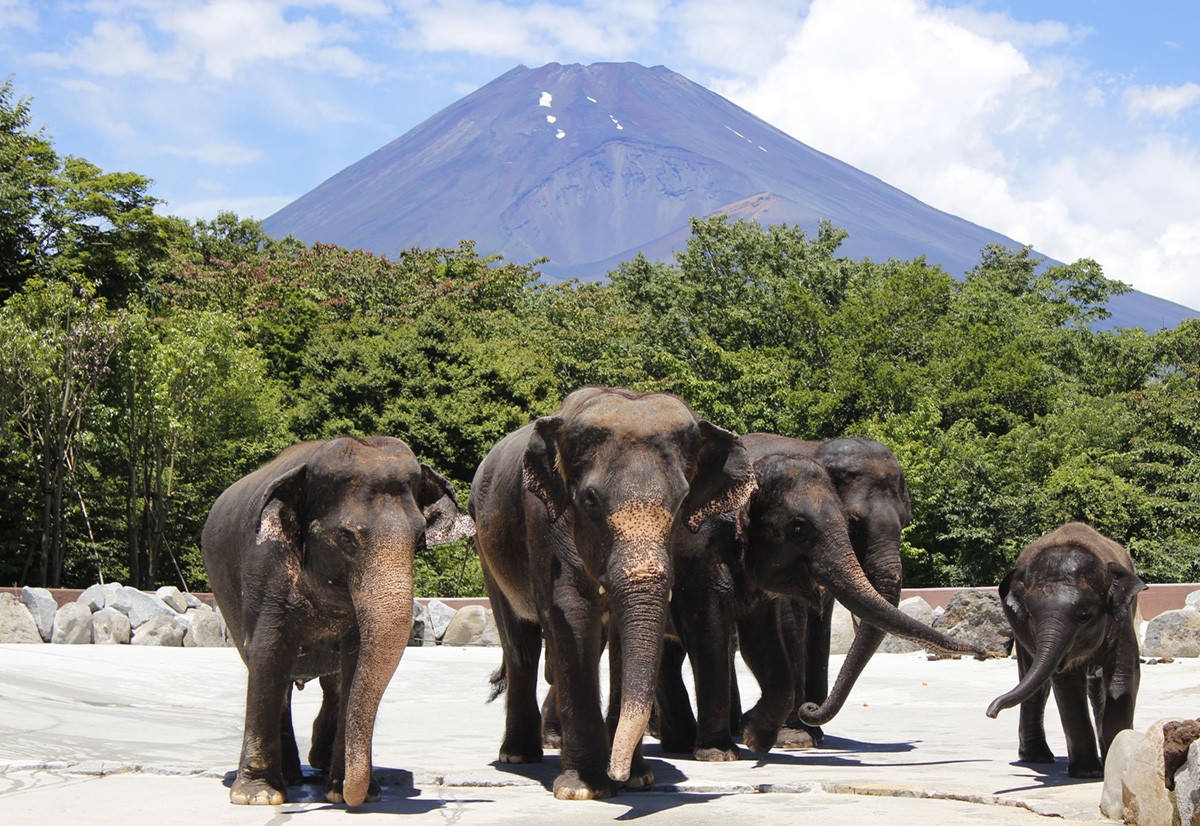 Fuji Safari Park is a very popular safari park at the foot of Mt. Fuji. There are two zones in the park, the "Safari Zone" and "Fureai (petting) Zone", which have different characteristics. You can see wild animals up close and touch cute animals instead of just looking at them through bars and glass. In addition, you can enjoy a "Night Safari", where, for a limited time, you can enjoy seeing the animals at night. You can also see Mt. Fuji from everywhere in the park.

What to See and Enjoy at Fuji Safari Park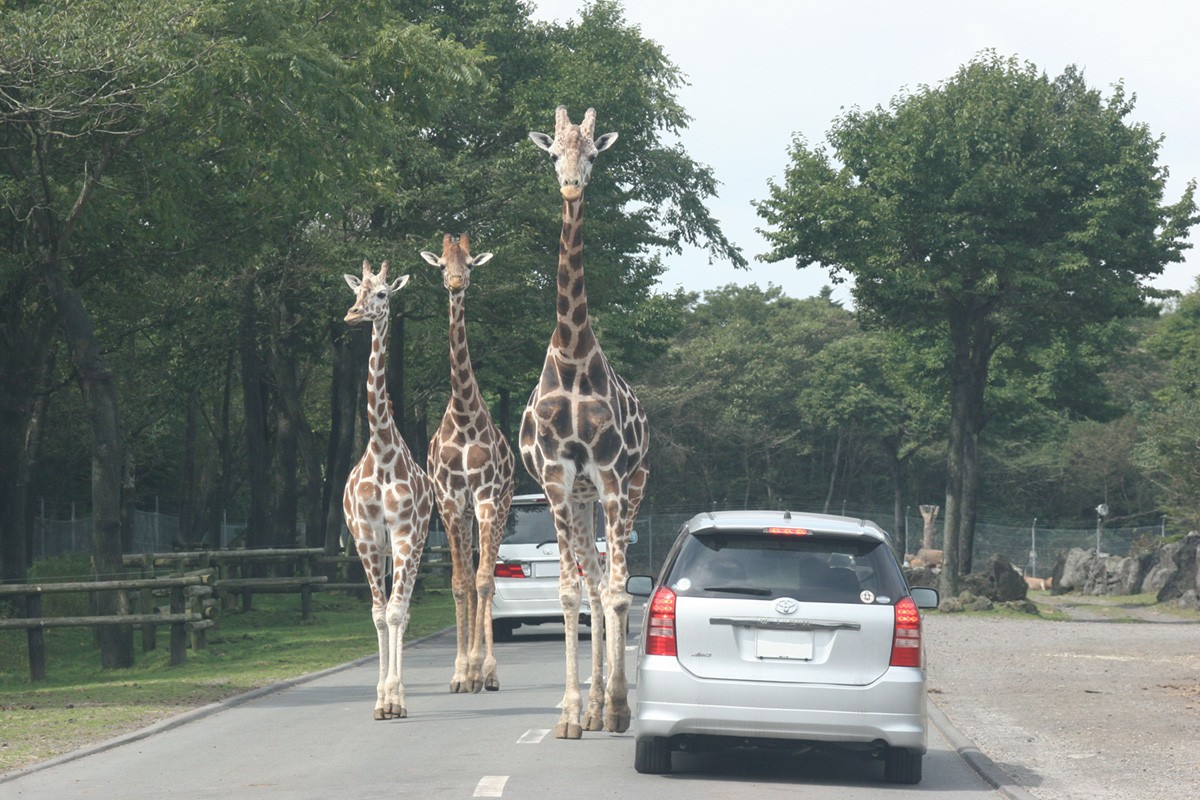 Here, we will introduce some of our recommended ways of spending your time at the park, such as tours and which animals you can experience and appreciate in each zone of Fuji Safari Park.

Fuji Safari Park Tours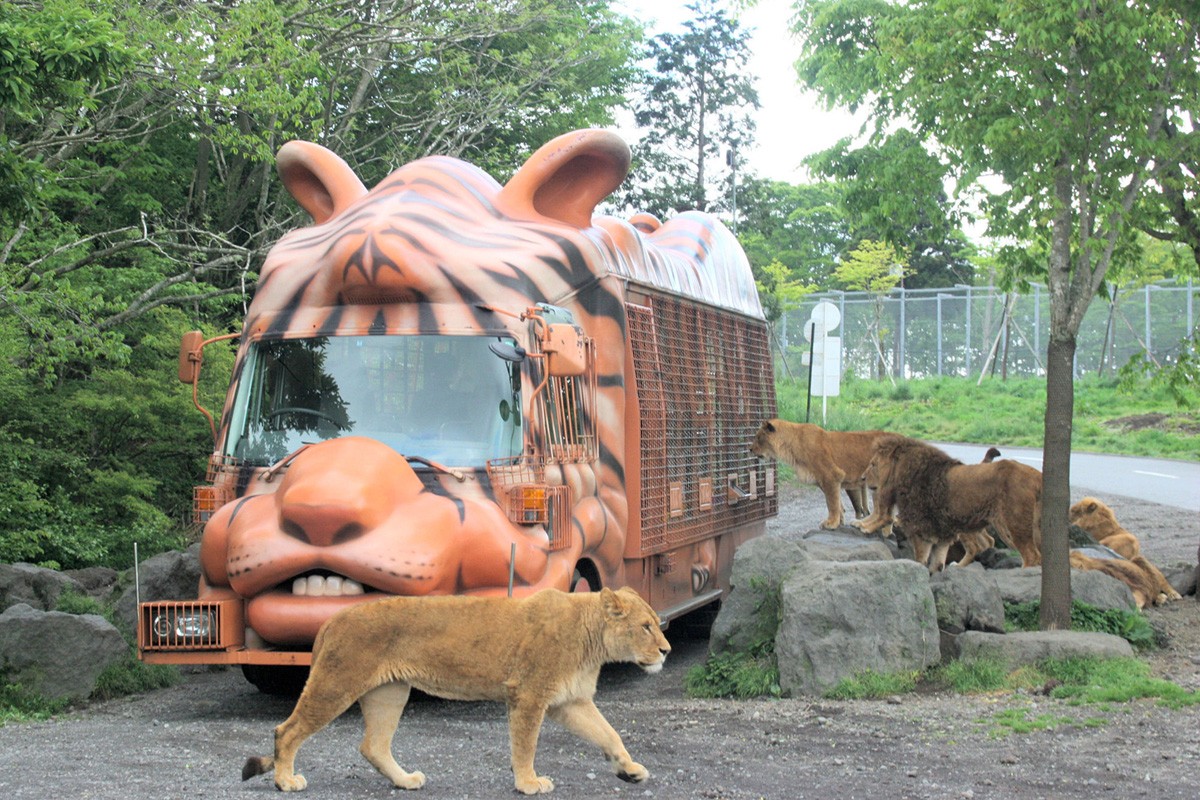 There are various tours at Fuji Safari Park where you can experience feeding animals. For example, the "jungle bus" or "super jungle bus" tours, where you can get close to the animals that approach the completely wire mesh enclosed bus, or the "walking safari" tour or "adventure tour" in which you go around the exterior of the safari zone on foot.

We recommend the jungle bus tour. Because the distance between you and the animals is only about 20cm, you can appreciate the details of the animals' bodies, such as their tongues and paw pads, and feel their breath. The experience of feeding animals such as bears and lions that cannot normally be approached and seeing them up close is priceless.
The tour may require reservations, so check it out on the website before visiting the park.
Elephants, Meerkats, and Other Animals You Can See at Fuji Safari Park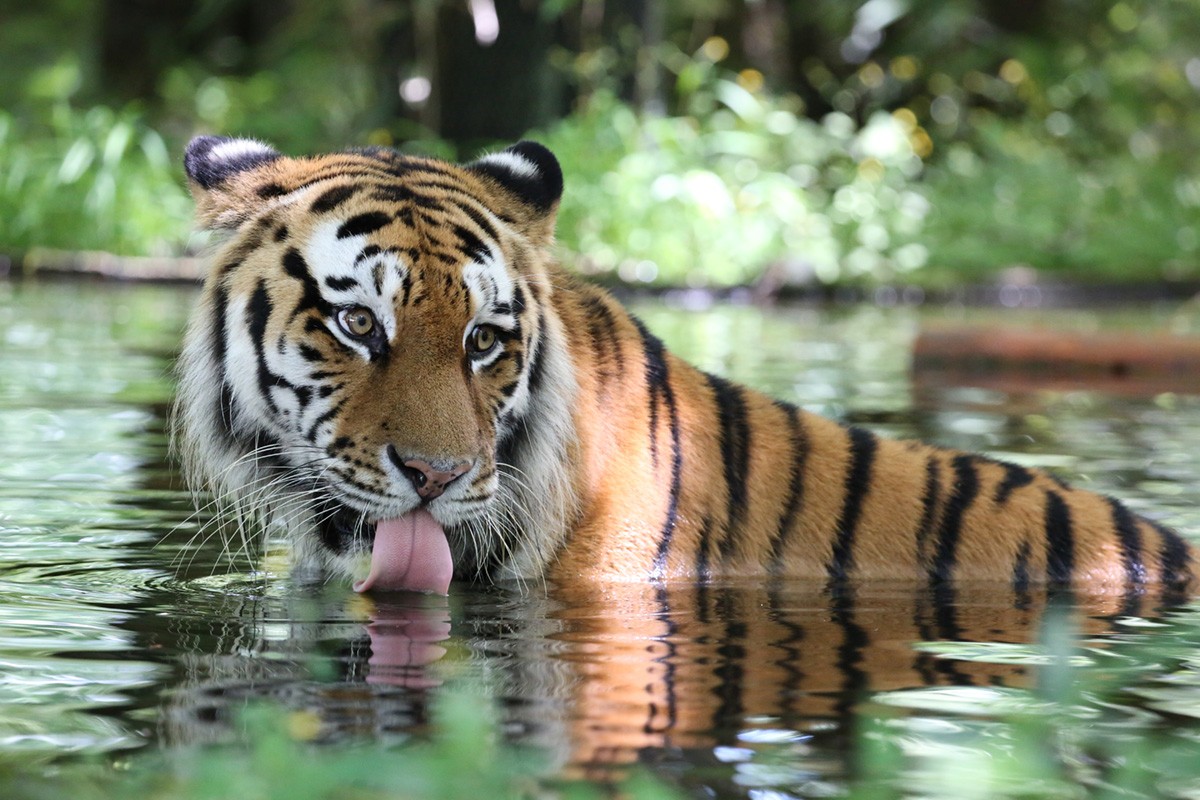 The safari zone is home to approximately 30 species of carnivorous and herbivorous animals, including lions, brown bears, cheetahs, giraffes, zebras and elephants. Among them, the African elephant, one of the two species of elephant, and the rare Siberian tiger are very large and you will be overwhelmed by their size.

In addition to the petting farm and animal village, the petting zone has facilities such as a dog house, a cat house, and a rabbit house. In the petting farm and animal village, you can see rare animals such as warthogs, kangaroos, meerkats and capybaras, as well as try horseback riding and feeding the animals.
Fuji Safari Park Restaurants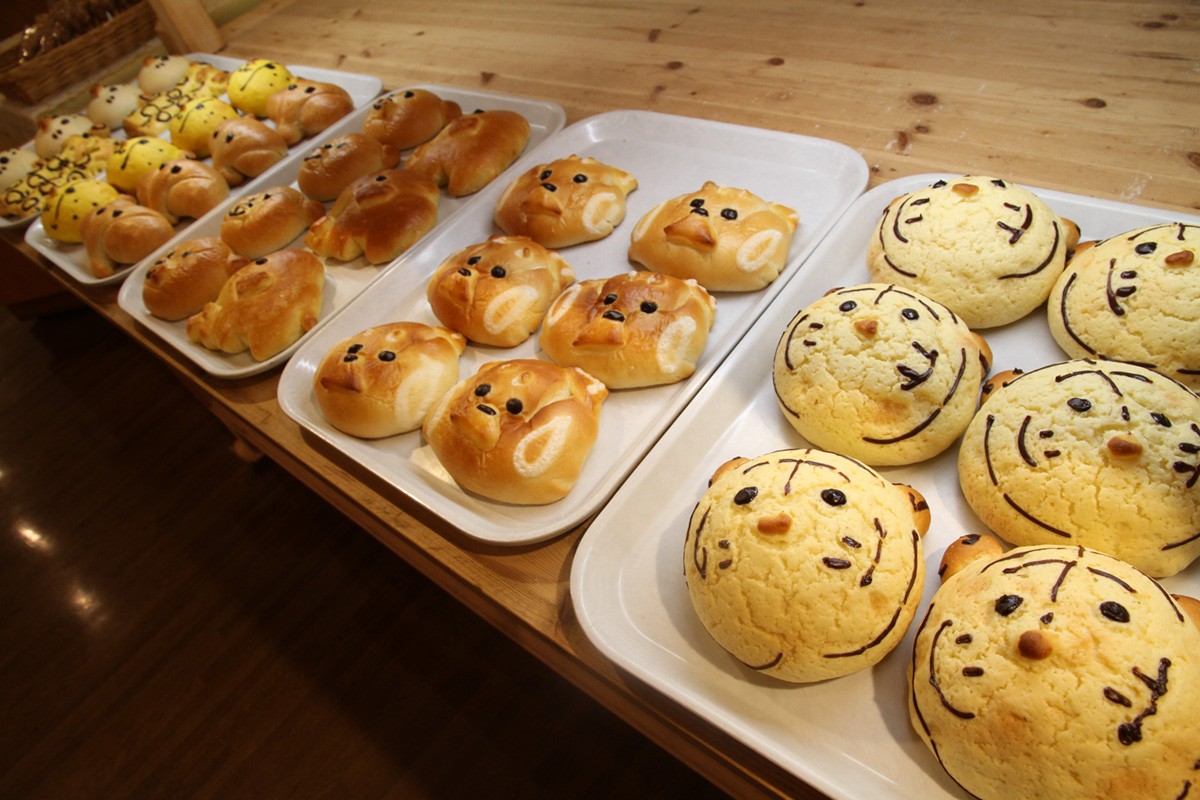 In Fuji Safari Park, there are four restaurants offering both Western and Japanese menus. All the restaurants are reasonably priced at around 1,000 yen or less per meal. There is also a bakery and a take-out corner so you can eat on a bench outside when the weather is nice. (As of August 2019)

Fuji Safari Park Hours, Fees, and Time Required
The business hours of Fuji Safari Park vary according to the season. Around March 11 to October,  the park is open from 9:00am to 4:30pm, and from November to March 10, it is open from 10:00am to 3:30pm. In mid-August, the park may open at 7 or 8 o'clock in the morning.

The night safari will be held for a limited time from 5:00pm to 7:30pm. (As of August 2019)
Entrance Fee
Admission to Fuji Safari Park is 2,700 yen per adult. The night safari is 1,700 yen per adult. There are separate fees for taking the tours. (As of August 2019)

Time Required
The time required for Fuji Safari Park varies depending on the tour you experience. For example, if you visit the safari zone by car or jungle bus, it takes about 50 minutes to 1 hour. If you walk around the exterior of the safari zone, it takes about 1 and a half to 2 and a half hours.

Access to Fuji Safari Park
There are various ways to get to Fuji Safari Park, but we recommend that you come from JR Gotemba Station, which has the most buses headed to Fuji Safari Park. From JR Gotemba Station, take the Fuji Express bus and arrive in about 35 minutes.

Spot information
Spot name:Fuji Safari Park
Street address:2255-27 Fujiwara Aza Suyama, Susono City, Shizuoka Prefecture 410-1231
Access:Gotemba Station → [Fuji Express Bus] approximately 35 minutes
Wi-Fi:Available (ID: fujisafari-wifi password: fujisafari)
Language:English, Chinese (Simplified), Chinese (Traditional), and Korean
Ticket Purchase:At entrance
Credit cards:VISA, MasterCard, JCB, AMERICAN EXPRESS, Diners Club International, Discover Card
[Survey] Traveling to Japan
Recommend