Enjoyed by adults too! Realistically reproduced! 5 other Plarail accessories.
Plarail, a subsidiary of Takara TOMY, is a long selling toy brand in Japan. The meticulous use of color and details in regards to vehicle replication are attractive to not just children but adults as well. Today, we would like to introduce you to non-vehicle items that you can buy to enrich your Plarail experience. With a wide variety of items, you could realistically reproduce railroad crossing and fully immerse yourself in the experience of a stationmaster.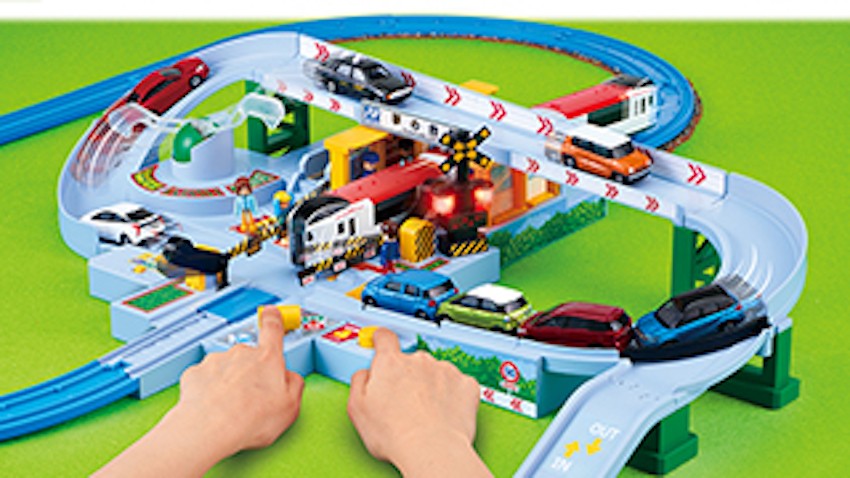 More than 70 realistic train sounds! Create a lifelike railway crossing!

"Let's have fun with Tomica! Round the clock! Can-can level crossing set!"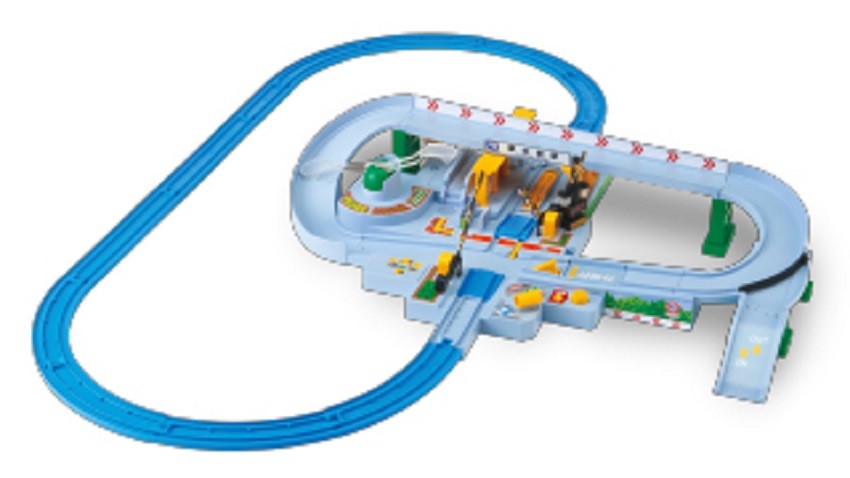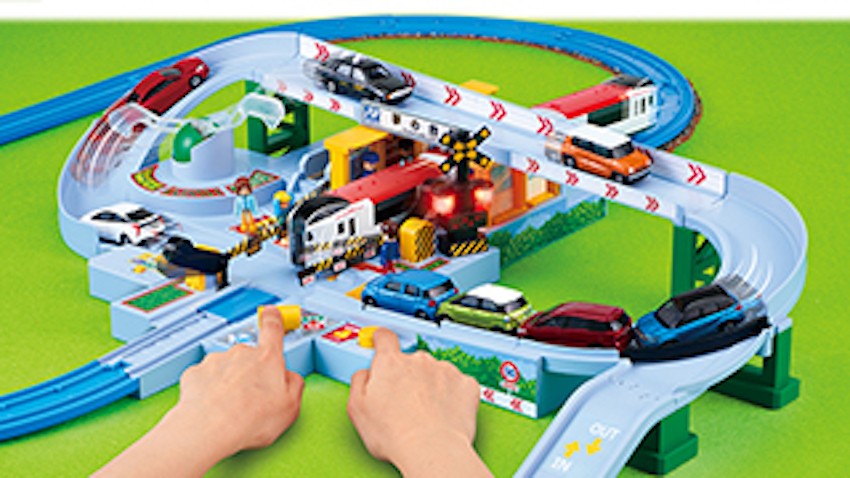 This fully immersive toy is a railroad crossing set, complete with station announcements and realistic sounds of running trains. This toy also includes a state-of-the-art駅アwarning light that can be seen from all directions. The station comes equipped with an operations lever, letting the user control the movements of the train. As the train moves along the track, it passes a circuit breaker、tripping a switch that causes the crossing guard to lift, allowing the cars to pass. This toy also contains 70 various sound effects, divided into 3 sets: Shinkansen, commuting/express, and SL. You will be able to hear such announcements such as the warning chime of the doors preparing to close, voice recordings of announcements like "The Shinkansen will go to Tokyo. (tone) The Shinkansen will now depart, please pay attention to the closing door." The commuting/express and SL sets have their own unique set of sounds.
Product Information
Sounds will be generated by train action
Suggested retail price: 6,980yen (not including tax)
Operate the station just like a real station master

"From today I am a Stationmaster! Gatto! Action Station"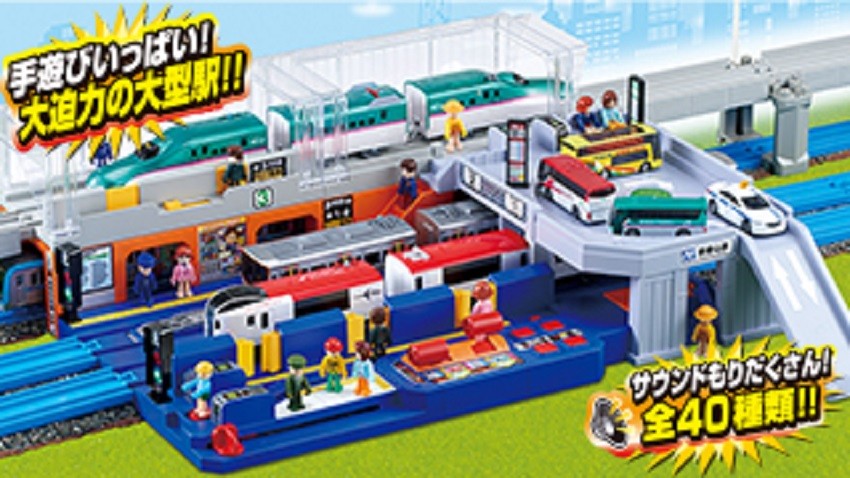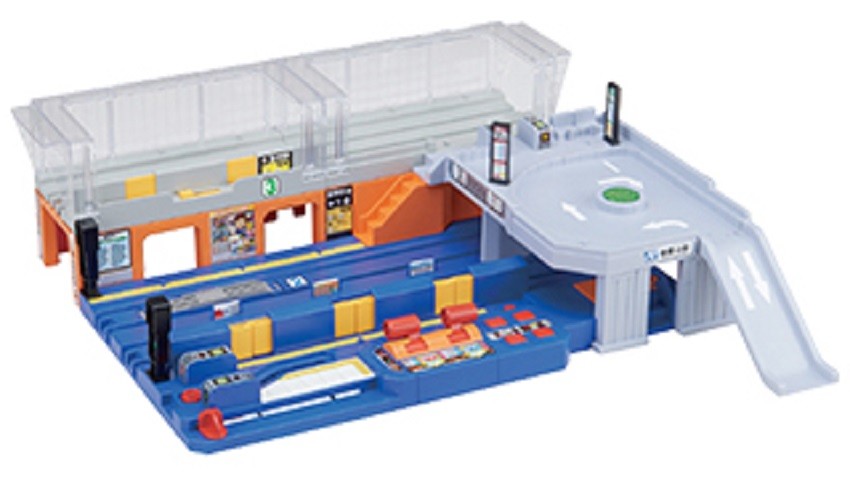 This toy is a large station set that lets you really feel like station master. It would be a perfect home station. This toy can accommodate a toy that is three vehicles long. When the lead car is in the home position, the barriers will open and close once the train departs. This toy also comes with 40 sound effects. It can be operated using the 2 levers and 4 buttons on the toy. In addition to the sound effects mentioned above, there are other sounds that you would heard at a real station. Things like automatic broadcasts, indoor announcements, and door sounds. There is even a beep sound for when you pass through the ticket gate.
Product Information

Sounds will be generated by train action
One PlaKids toy included
Suggested retail price: 7,580yen (not including tax)
Transform into a maintenance base!

「Transfor to Base!!Super Big Doctor Yellow Set」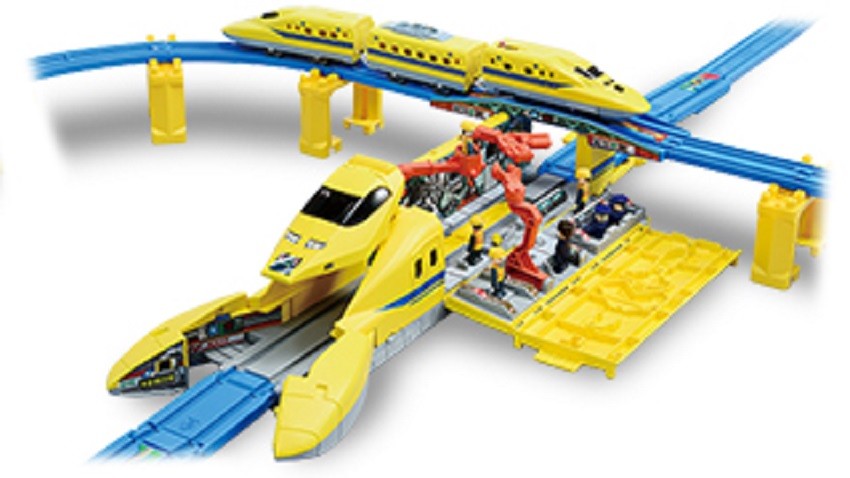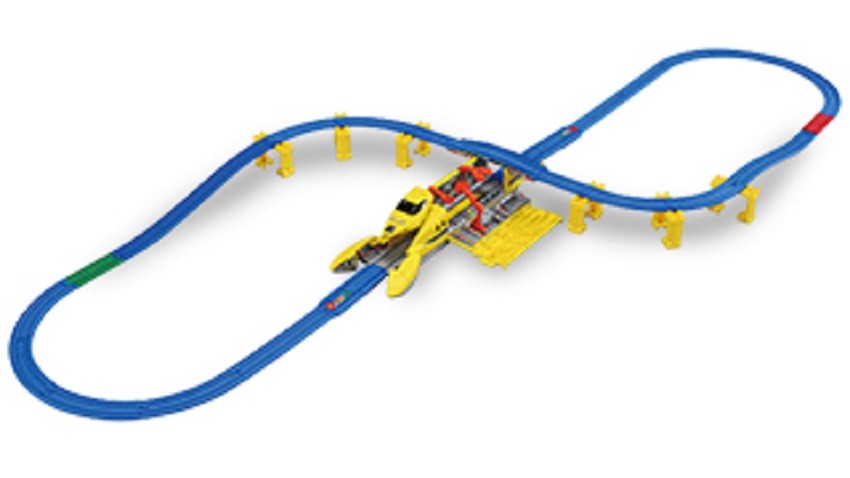 The Dr Yellow Shinkansen is a train that measures the conditions of the track, overhead line, signal current and several other conditions on the shinkansen tracks. The top of Dr. Yellow, and other cars in this series, can be opened and transformed into a vehicle maintenance base. Additionally, at the top of the vehicle, there is an arm that can be use to simulate washing the train or even open or close the cockpit!
Product Information

Rail included
One PlaKids toy included
Suggested retail price: 7,980yen (not including tax)
Credit
Japan Railways West Japan Commercialization Licensed
Line up your favorite vehicles!

"Let's line up the vehicles cool! Vehicle base rail set"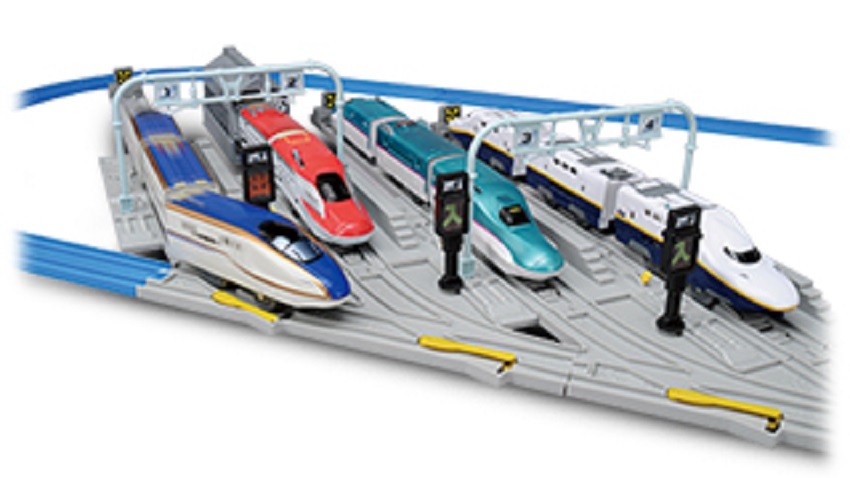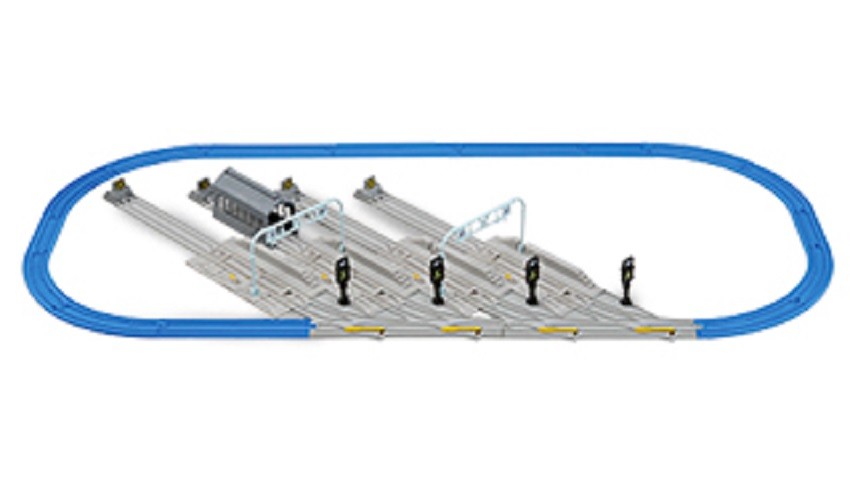 A rail set replicating a train depot. This toy will fit in seamlessly with your other Plarail toys. It is possible to stop and store 4 vehicles at the base, utilizing the stop rail.
Product Information
Rail Included
Suggested retail price: 3,200yen (tax not included)
You can enjoy a three-dimensional layout!

"Let's have fun with orientation! Slope rail set"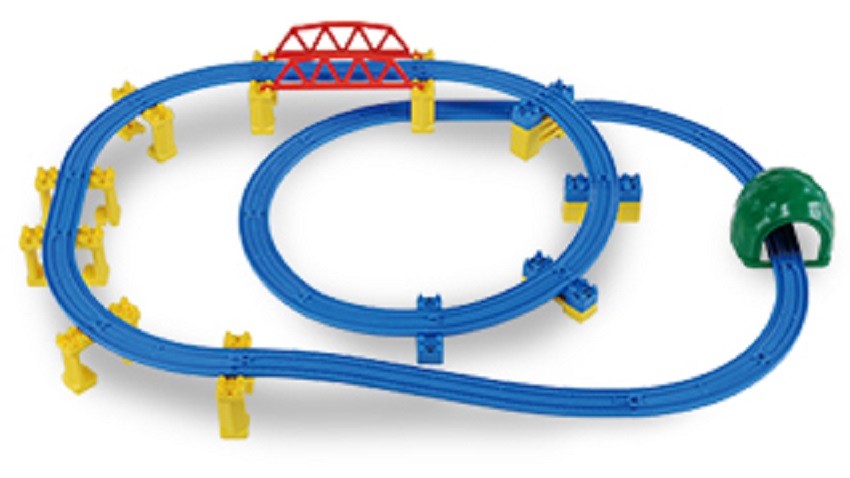 A set of rails that is characterized by loops. Using this rail set you can create loops and slopes that go up and down.
 There are also tunnels and iron bridges included in the set, so you can enjoy creating various scenic railways. 

Product Information
Rails Included
Scene parts included
Suggested retail price: 3,200yen (tax not included)
※All information retrieved April 2019.
※Items may be sold out
※Purchase the items above at plastic rail shops or from toy departments such as those in department stores.
Plarail Shop Tokyo Station
1-9-1 Marunouchi, First Avenue Tokyo Station, Tokyo Character Street, Chiyoda-ku, Tokyo 100-0005
Store Hours 10:00~20:30/Open 365 days a year
Plarail Shop Tokyo Skytree Solamachi
1-1-2 Oshiage, Solamachi 3rd fl, Sumida-ku, Tokyo 131-0045
Store Hours 10:00~21:00/Closed on fixed holidays
Plarail Shop Osaka
3-1-1 Umeda, Daimaru Umeda 13th floor, Kita-ku, Osaka, 530-8202
Store Hours 10:00~20:00/Closed New Years Day
[Survey] Traveling to Japan