Scream at The Top of Your Lungs? This Roller Coaster Is Not to Be Missed!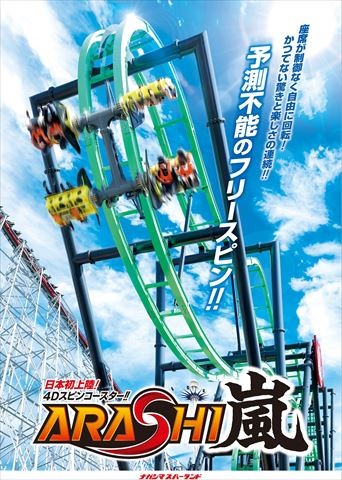 Japan is a country full of amusement parks. They are all over the country, full of attractions for children, attractions for adults, thrill rides, and haunted mansions. For this article, we would like to introduce you to Nagashima Spa Land. Nagashima Spa Land has the most roller coasters of any theme park in Japan. It is a paradise for those who love screaming on thrill rides! So much so that it is called "Screaming Heaven." One of the parks most popular roller coasters is Japan's first 4D roller coaster. 
Overturning common sense Japan's first 4D spin roller coaster "Arashi"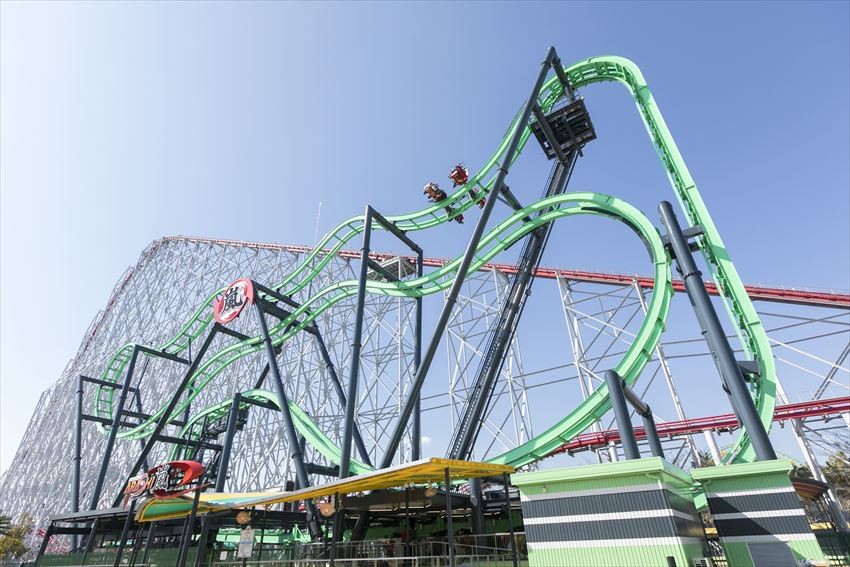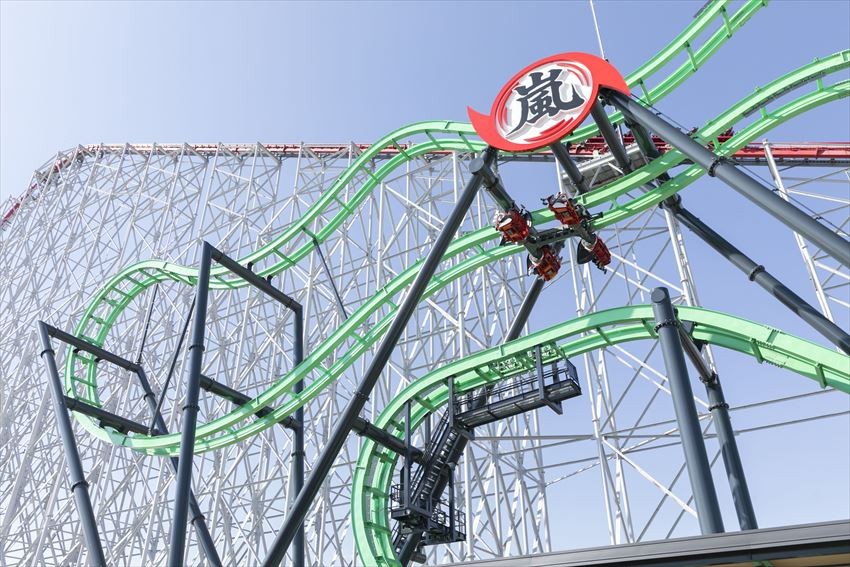 The 4D roller coaster "Arashi" first debuted at the park in 2017. It appears to be the same as a normal roller coaster, with the ability to move forwards, backwards, left and right. What makes this roller coaster unique is the ability for the seats to spin freely in a full 360° independent of the other sets of seats on the ride, dependent on the speed, ride drops, turns, and ride slopes. The rider can experience thrilling swings and spins and a weightlessness beyond imagination.

Exceeding Imagination 
The Exciting and Thrilling Sense of Openess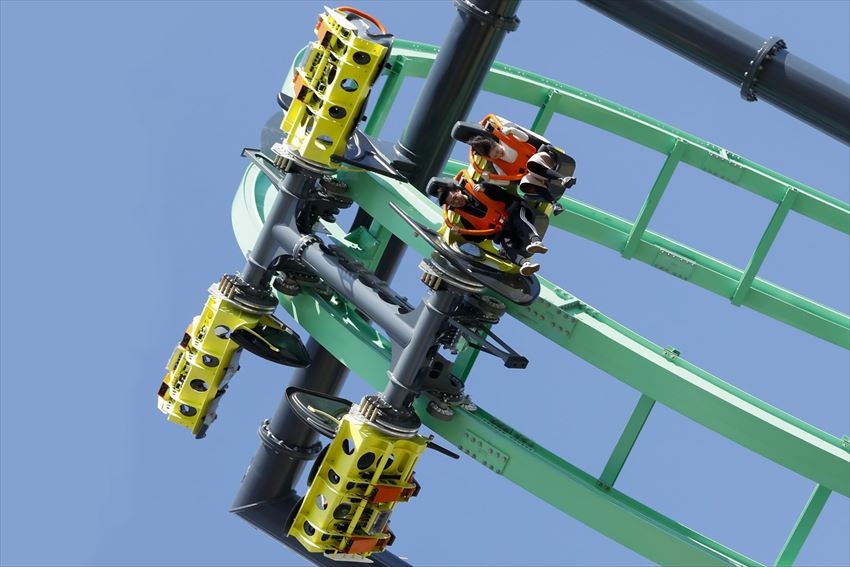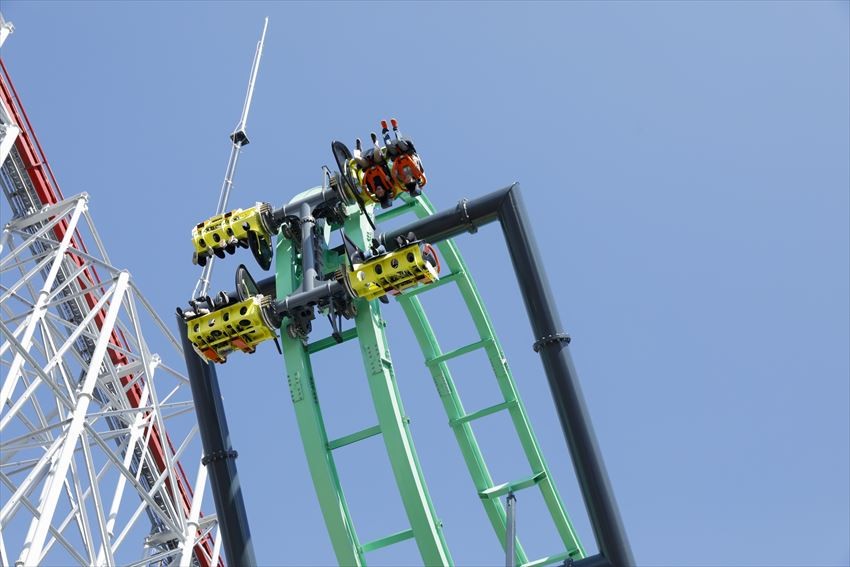 Each pair of seats is suspended, without walls or a floor, the rider's legs are left hanging, giving them the unexpected sensation of floating. Due to the positioning of the seating, you cannot see the rails. That coupled with a max speed of 65 km/h, the rider can experience the feeling of soaring through the air, even if it only lasts for a minute. This ride can allow you to enjoy sensations you have never felt before, if you are interested in high intensity thrill rides, this is one that you cannot miss. 

Featured Location Information
Location:Nagashima Spa Land
Address:333, Urayasu, Kuwana 511-1192, Mie Prefecture
Hours of Operation:Weekdays 9:30~17:00/Weekends and Holidays 9:30~18:00
Admission:Adults 1,600円、Elementary School Students 1,000円、Children over 2 years old 500円(To visit the attractions, you will need to buy an entry passport and a parking ticket separately if you are traveling by car)
Access:If traveling via Japan Railways: From Meitetsu Bus Station near Nagoya station, take the bus bound for Nagashima Onsen(50 mins.)
If traveling via the Kintetsu line: From Haruna Station, please take the bus bound for Nagashima Onsen (20 mins.) 
[Survey] Traveling to Japan