Unique Designs in the World of Itasha - Artistic Expression Using Beloved Anime Characters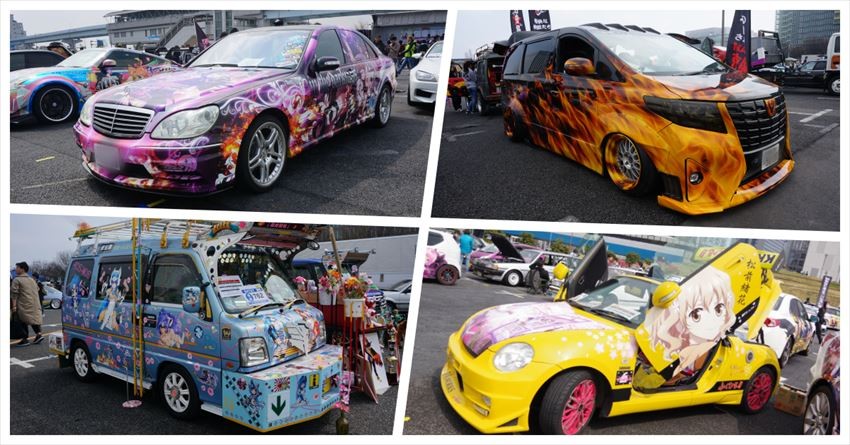 Hey there fans of Japanese anime, do you often find yourself collecting anime merchandise or attending anime related events? In Japan, there are countless activities that are aimed towards those who like anime. You can even say that it's an interesting feature within the culture of Japan.

This time we're going over an event we attended that featured a variety of cars lined up with bodies coated with paintings and stickers of characters and logos from an assortment of manga, anime, and games - Odaiba Itasha Tengoku 2019, or Odaiba Itasha Heaven 2019.
1. A Luxurious Mercedes Benz Styled with "Idolmaster"!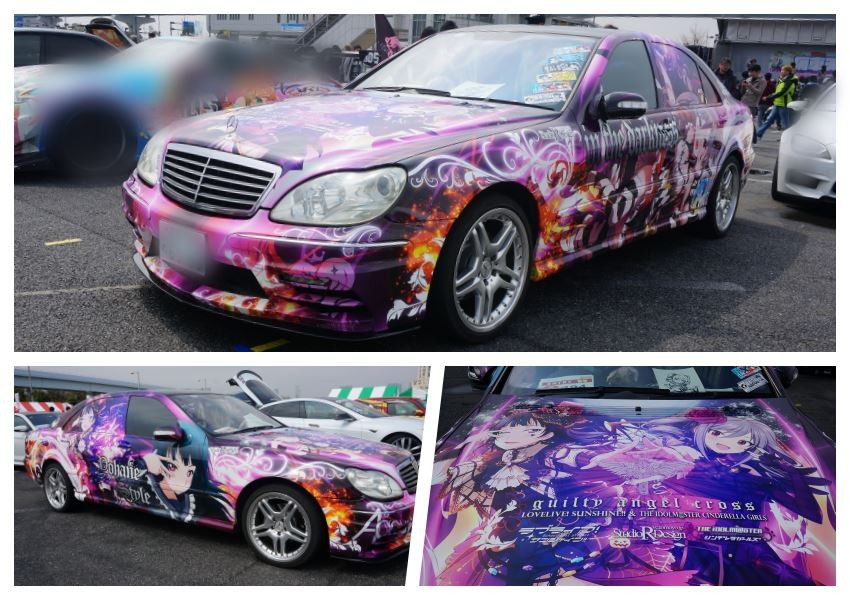 Take a look at this ride made over with colorful patterns from the popular Japanese game/anime "Idolmaster." Imagine a vivid car like this cruising  through the streets of the city - it'll catch the eyes of all the onlookers for sure! Even from a distance you can feel the passion the owner has towards this series. There's probably nothing that can match this!

2. Pop Team Epic Bike with Popuko's Eyes as Headlights!? Cute!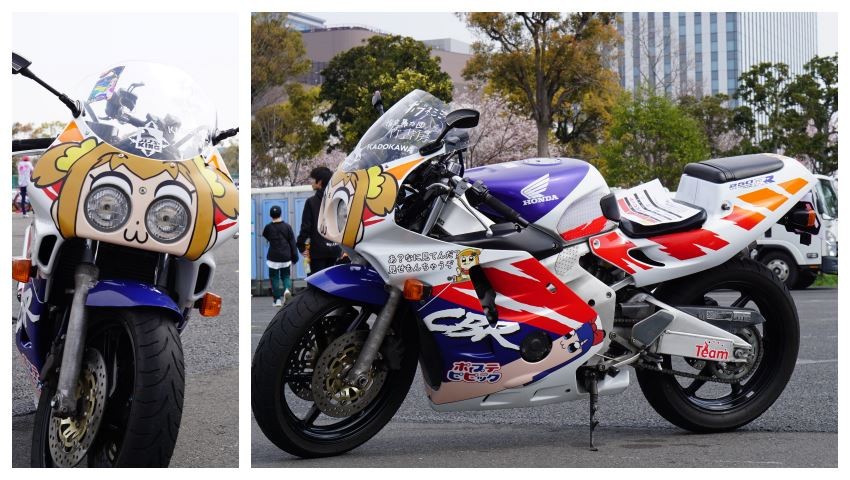 If your bike had such adorable headlights, it would no doubt heal you with cuteness every time you look at it. And yet, you can feel some great sense with the front side looking cute while the side view maintains its cool factor. We would love to have an opportunity to ride on a flashy Honda motorcycle like this.

3. Tearing Through Space with Burning Flames and Sounds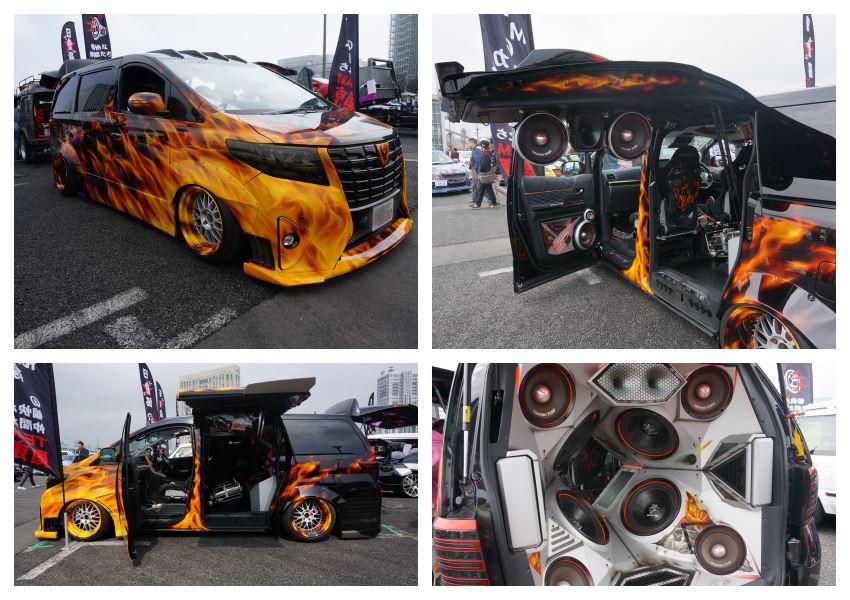 The intense patterns of flames are definitely something that'll draw people's attention. The interior has speakers installed all over, combined with fiery designs to make this masterpiece. Although a little different from the usual idea of an "itasha" but that is probably what makes this car stand out among this crowd.

4. Is it a Bird? Is it a Car? Redefining the Style of Gull-Wings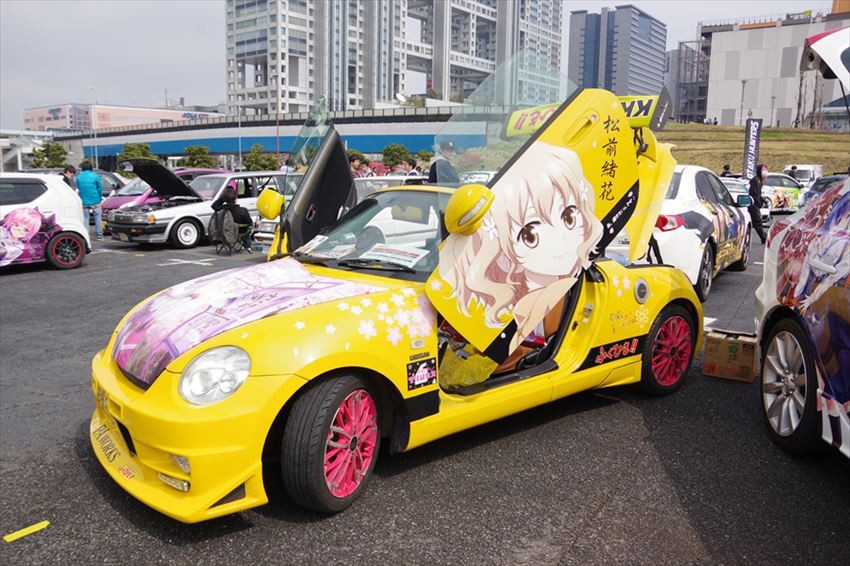 This tiny car that looks as if it could fly away at any moment has the main character of the anime "Hanasaku Iroha" decorating the gull-winged doors. It gives off a different image and refreshing flavor to gull-winged doors, what's usually thought of as cool and futuristic. Even the wheels are Sakura (cherry blossom) patterned, so you can really appreciate this person's attention to detail and dedication to their craft!

5. A Country of Dolls - An Arrangement of Elegance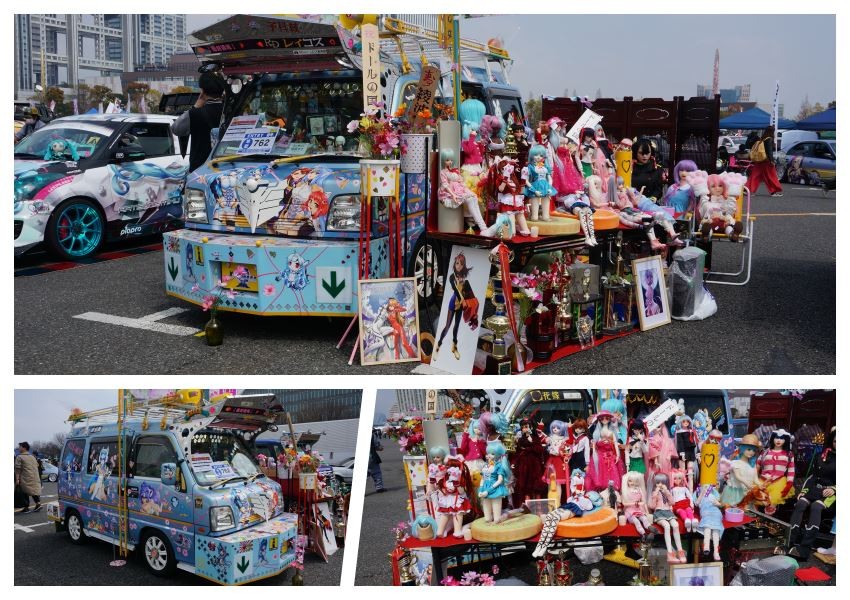 The owner here has a great collection to show off on top of their actual itasha car. Displayed right next to the car is a exhibit of various dolls and anime goods. It creates a unique miniature world that will keep you intrigued no matter how many times you look at it.

What do you think? Did you spot any of your favorite anime or game characters? Why not try attending one of these special events during your trip to Japan for some extra fun to your itinerary.

[Survey] Traveling to Japan