All the Hatsune Miku Itasha in One Place! Car and Anime Fans Check out "Itasha" for more!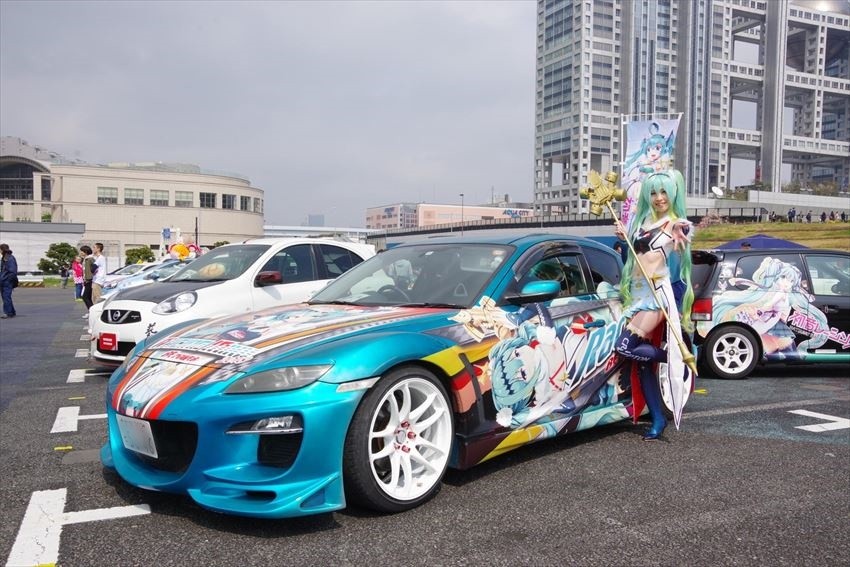 Itasha are automobiles that have manga or anime characters all over the cars using stickers and coating designs. We have some coverage of a special event we attended, one that brought many itasha from around the country to one spot - Odaiba Itasha Tengoku 2019!

One thing that caught the eyes of FUN! JAPAN was itasha of the popular character "Hatsune Miku." We'll be introducing many of these cute teal colored itasha today! 
Are you familiar with the Vocaloid "Hatsune Miku?" 
Hatsune Miku is a character that was created in the year 2007. She is a software character that will sing a melody as you input it, with the words Vocal + Android = Vocaloid as the software is called.

She features long emerald green twin-tail hair (pigtails). This emerald green has become Hatsune Miku's signature color and is used to express her in many of these cars as well.
Presenting All These Hatsune Miku Itasha!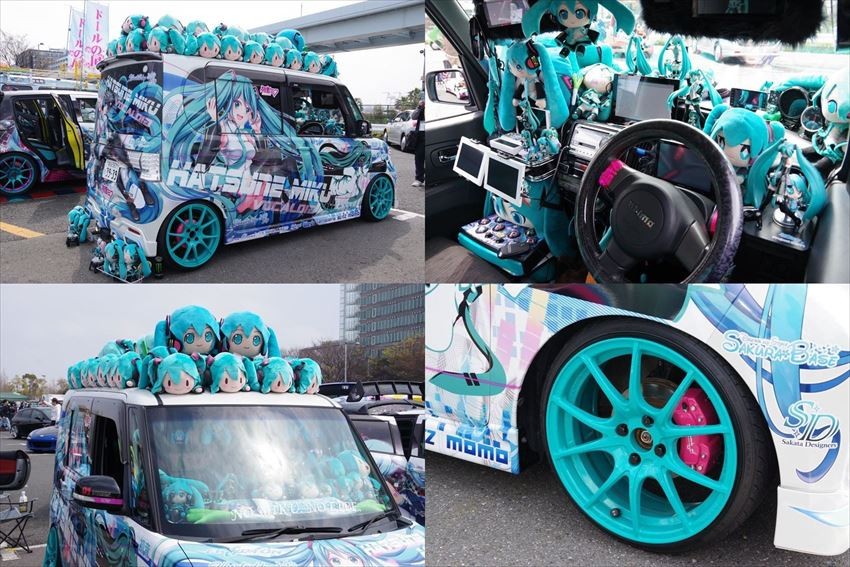 A lot of these itasha have Hatsune Miku plush toys packed in them! The interiors also have tons of Hatsune Miku stuff as decoration. You can really feel the love that the owners put into these decorations!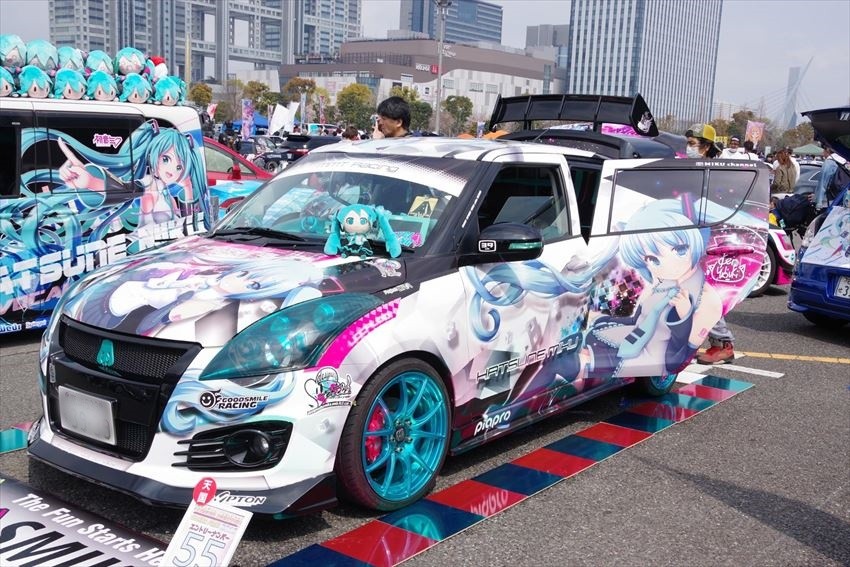 The tires, headlights, and rear view mirrors - they all have Hatsune Miku's signature colors! If you look closely, even the car emblem is Hatsune Miku!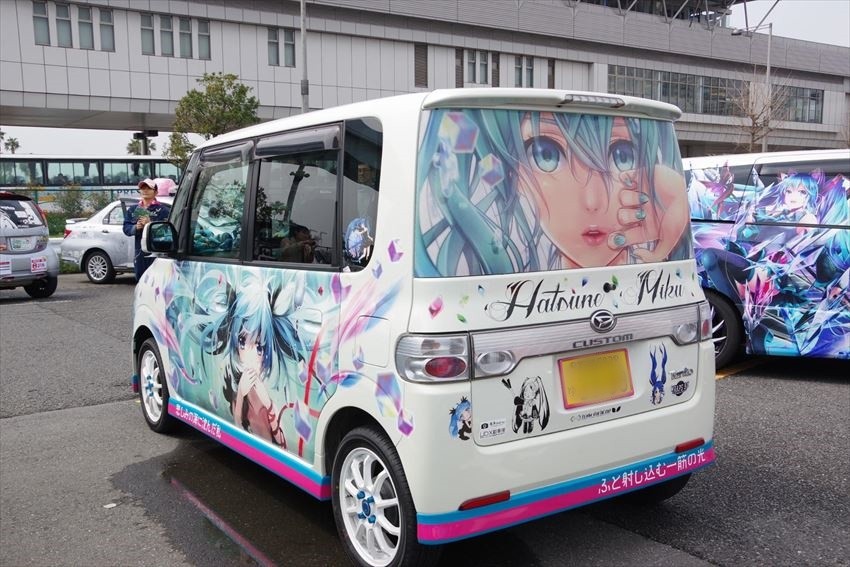 The entire back side is illustrated with an impactful Hatsune Miku design!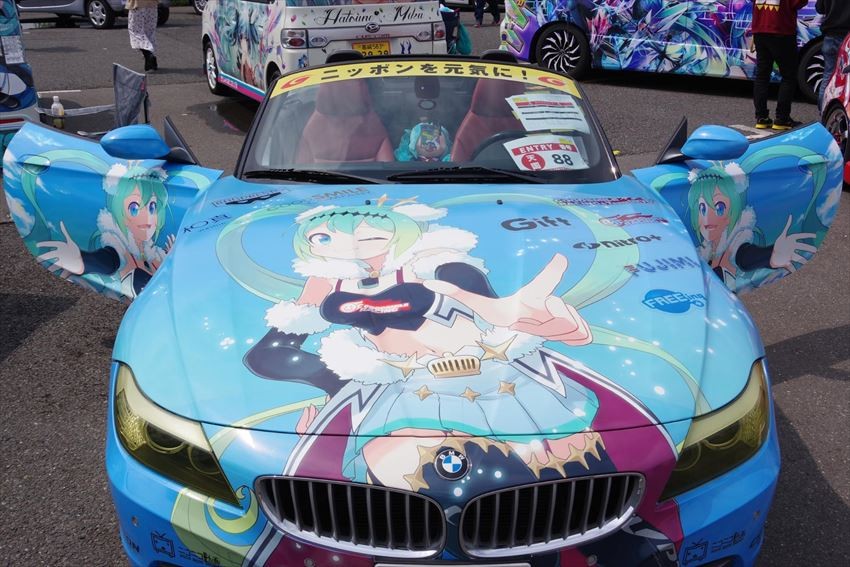 We even spotted a luxury car BMW transformed into a Hatsune Miku Itasha! Its sky blue body color really fits well with the Hatsune Miku pictures.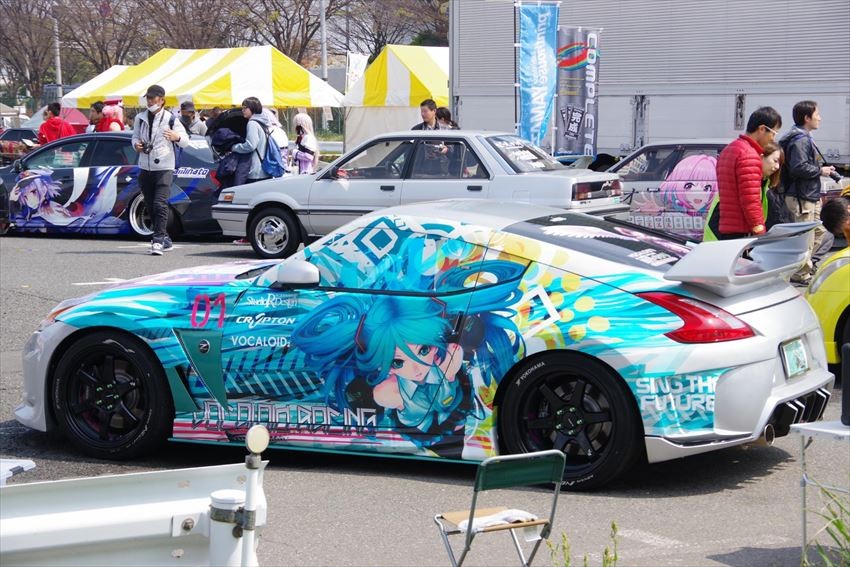 Here the passenger side windows are filled with some bold designs! The futuristic look of the Hatsune Miku illustration is just lovely!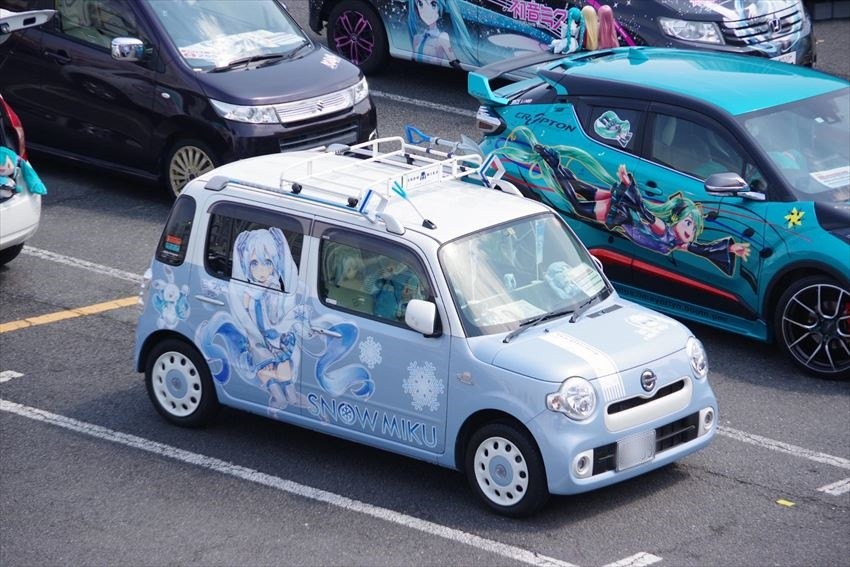 Here we spotted an itasha of Yuki Miku (Snow Miku). Snow Miku is a Hatsune Miku character that cheers and represents the Hokkaido area. The light blue color like that of winter skies is a calming look and the image of Snow Miku floating on the car is very cute.


This car's vibrant red body is definitely an attention grabber, paired with a fresh take on Hatsune Miku in kimono!

We Found Some Hatsune Miku Ita-chari as Well!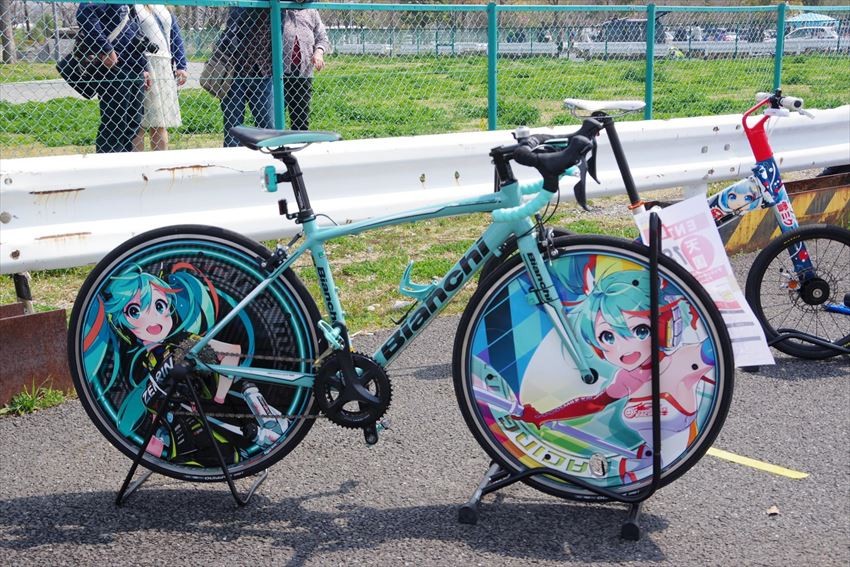 The event ground not only had itasha cars but also bicycles called ita-chari. We spotted some Hatsune Miku ita-chari too!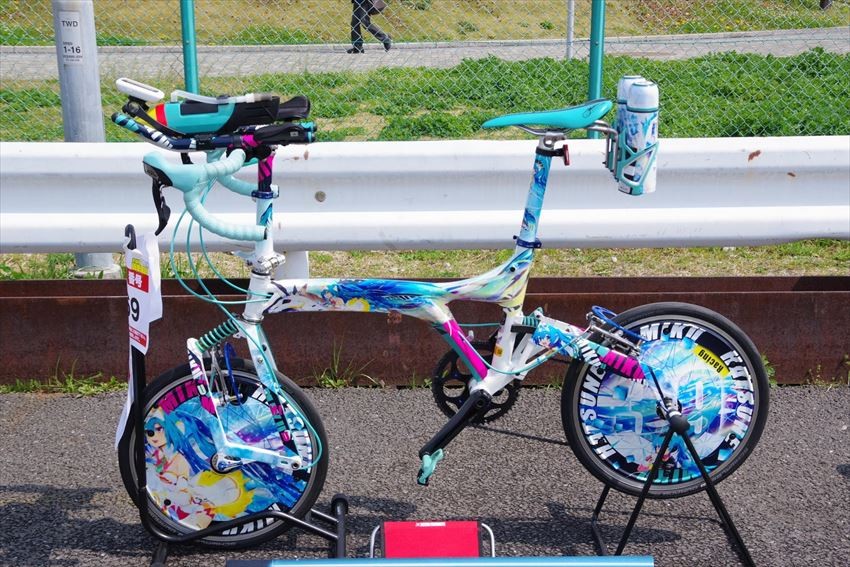 The grips, saddles, and chains were all painted Hatsune Miku colors!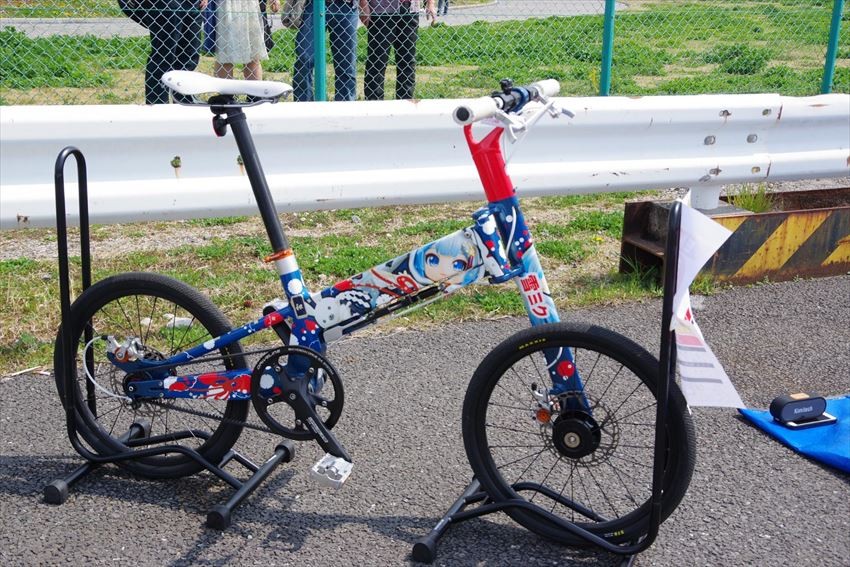 This Snow Miku Ita-chari has a fashionable color choice of blue, red, and white.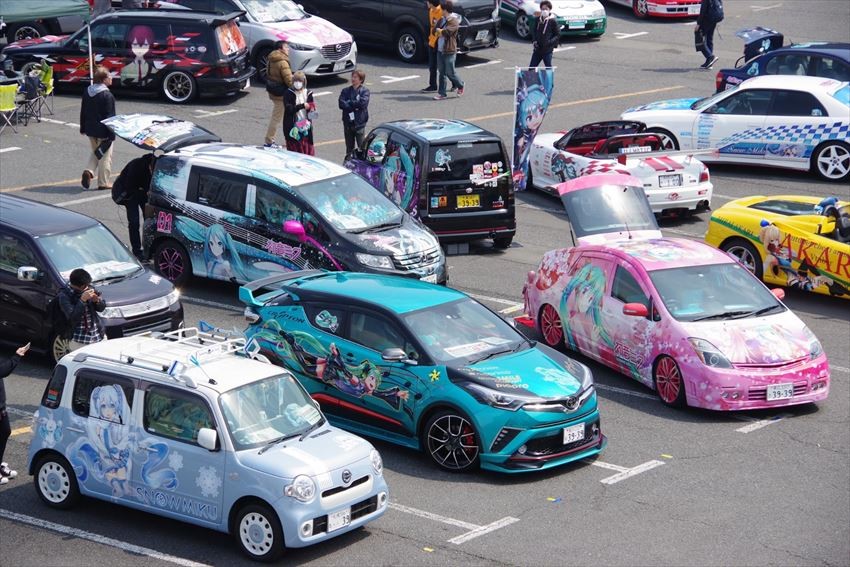 Odaiba Itasha Heaven was very much a heavenly event for big fans of Hatsune Miku. Which design was your favorite from the crowd? Let us know in the comments!

[Survey] Traveling to Japan