After Marriage, What Kind Of Party Is Popular Among the Celebrities in Japan?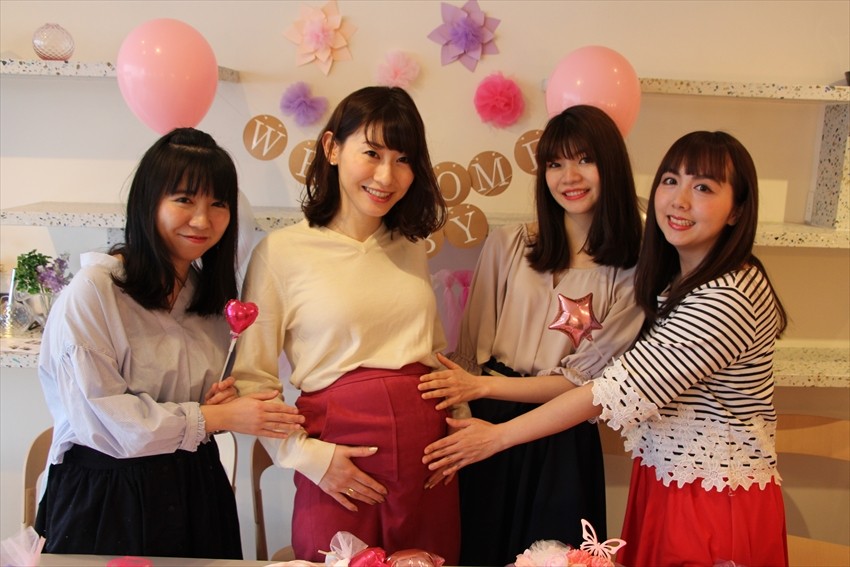 A baby shower is a mom-to-be to have a group of friends gather and have a party to bless for pregnant women's safe delivery. A baby who blessed by many people will be filled with a blessing to grow up a child with a full of happiness. Perhaps you have seen it before in an American dramas or movies, haven't you?
Currently, since baby shower is getting more and more popular among Japanese, FUN! JAPAN Team members have actually participated in a baby shower party.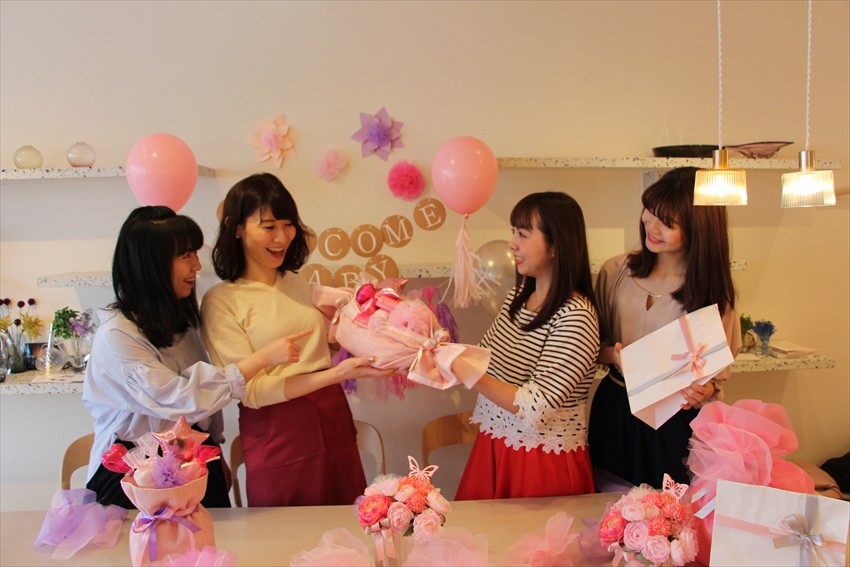 What we do during baby shower party?

Usually the organizer of a baby shower is the pregnant woman. Generally, the pregnant woman's families and friends will assist on organizing the party. The pregnant woman and friends will surround the dining table with plenty of food, and spend whole day together with a smile just like a birthday party. There are many activities during the party such as advice session from other mothers, gifts from guests, games named after babies, and other activities! As you know, it's time to enjoy the preparation period until the pregnant woman become a mother.
In the picture above, the present being given to the pregnant woman is a candy shaped gift that wrapped with a lot of cute diapers for the baby.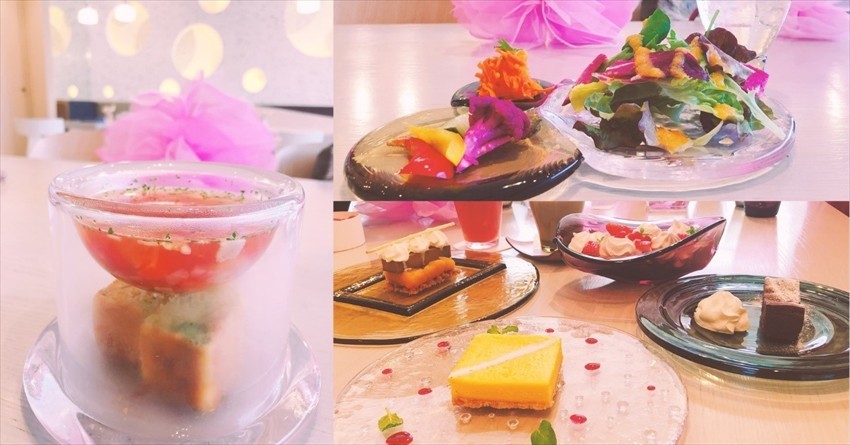 How about the food and decoration?
You can cook yourself, and for decoration you can buy anything to decorate your party space, and make it as your own favorite space with your own creativity. This time the pregnant woman has booked a popular restaurant in Omotesando in Tokyo and decorated the space with pink flowers and tulle.
The dishes were the popular menu of the restaurant with plenty of vegetables and desserts. The glass dishware were also attracting attention and is a must for us to post the photo to Instagram! Besides, the pink decoration of the pure white wall and the gift to the pregnant woman was actually designed and arranged by a stylist who lived in Tokyo. How was it? Do you feel like want to contact this stylist as well?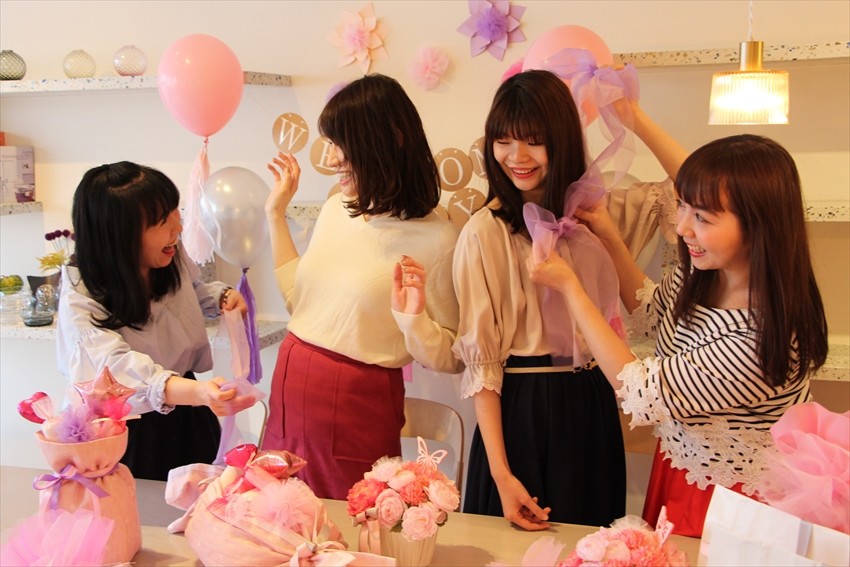 Popular game during baby shower
Game to guess the length around the mom-to-be's stomach: A long ribbon is used to measure the stomach length, and guests are required to guess the total length. Everyone in the photo seems like trying hard to guess for the correct answer, right?
Drinking competition with a baby bottle: Milk or juice are filled into a baby bottle and guests are required to compete to finish the drink as fast as possible.
Baby food ingredients guessing Quiz: A baby food is served on a plate and to be tried by every guests. Then the guests are required to guess the ingredients of the baby food.
How was the celebrity which was introduced above? You can also consider to set a nice dress code in order to upload nice pictures to Instagram. If you wish to organize a baby shower when you travel to Japan, please contact the following contact. They will be able to assist you in arranging a kid's party and girls' party as well.
Details of Stylist:
Details of restaurant:
Name (company name): SGHR Cafe
[Survey] Traveling to Japan
Recommend