No need to worry about swollen legs and feet anymore. Next-day relief with gel patches
Many customers take these Kyusoku Jikan Cooling Sheets for Legs with them when they travel.
After walking around all day, you are tired and do want to feel refreshed. You are worried about your swollen feet.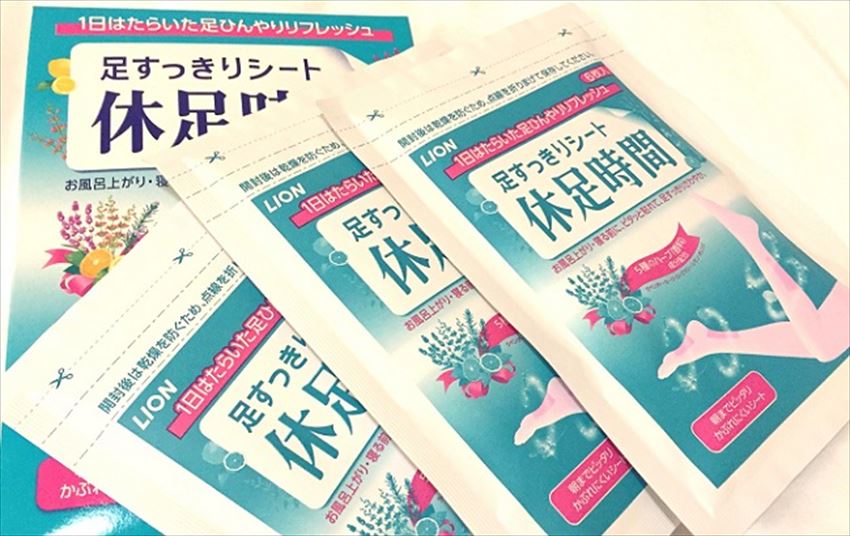 If this is you, after your evening bath and before you go to bed, apply these cooling gel sheets. Your legs will cool down, and when you wake up next morning, your legs will feel refreshed.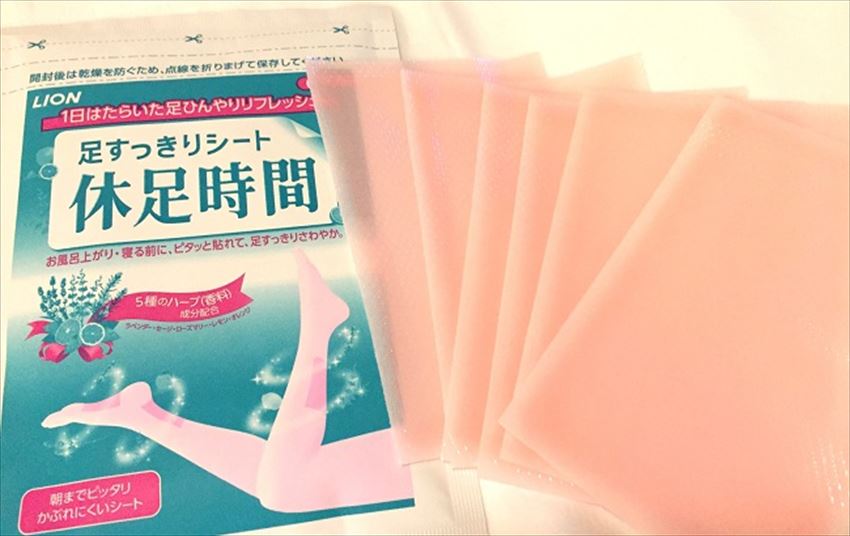 The gel sheets contain five delicately fragrant herbal ingredients that have been carefully selected for their relaxing effect, making for a wonderful, refreshing night's sleep. They adhere to the skin well, so you can even leave them on your legs as you walk, making them very convenient. Even if you fall asleep with them still on, they will not peel off until morning.
We recommend applying them to the soles of your feet and your calves.
Other offerings in the Kyusoku Jikan range include gel sheets that stimulate the pressure points on the soles of your feet, and plump gel sheets that hydrate dry, hard heels.
Information
Name: Kyusoku Jikan Cooling Sheets for Legs 18 sheets (3 sachets containing 6 sheets each)
Reference price:JPY 980
URL:
http://www.lion.co.jp/ja/products/category/body/16
[Survey] Traveling to Japan
Recommend