Title: Interview with foreign students at ISI Japanese language school ~ Part 1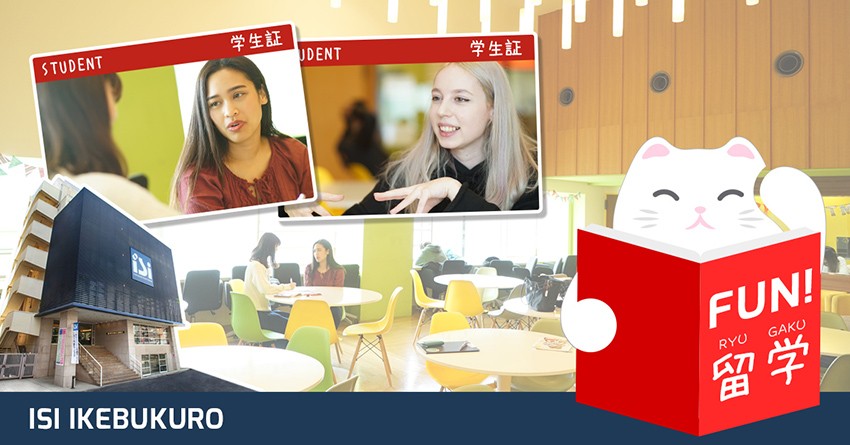 ISI Japanese Language School which was established in 1992 is a Japanese Education Group with offices located in Tokyo (Ikebukuro, Takadanobaba), Kyoto and Nagano Prefectures. The school provides courses from beginner to advance level for diversified needs and levels. The attractive course of ISI is the "Job hunting support course", which provides the necessary class for business or employment such as business Japanese, business manners, interview manners, etc.

Let's interview two students in this school.
1. First, please introduce yourself.

MAY : My name is May. I am 25 years old. I graduated from a university in Thailand and after that I came to Japan. I am studying graduate course at ISI Takada Baba school now. I have been in Japan for about one and a half year. I've been majoring in Japanese since high school, so it has been already ten year passed. I wish to know more about Japan and I expected that I could get more useful information for my postgraduate research by coming to Japan.

HANA : I'm Hana. I came from Belgium and I'm 21 years old now. It is approximately 10 months passed since I came to Japan, but before this I have been studying Japanese for about 2 months in my country. I would like to study fashion in Japan, and therefore I decided to study abroad in Japan.
2. Why did you choose ISI Japanese Language School?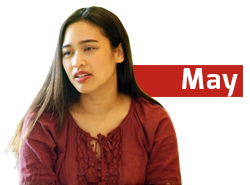 MAY : This school has various courses, instead of only courses which studying for Japanese Language Proficiency Examination, there is also graduate course to study master. I can take the Japanese proficiency class while studying my advance course. Moreover, since the upper limit of the proportion of each nationality is fixed for each class, I got the opportunity to meet people from various countries.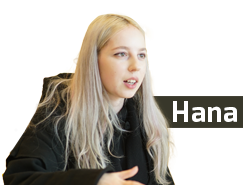 HANA : My friend who has studied at this school recommended to me. Besides, this school has advanced school support, and I heard from friend that I could consult with my sensei anytime whenever I have trouble, therefore I decided to choose this school without any hesitation.
3. What do you like about ISI Japanese Language School?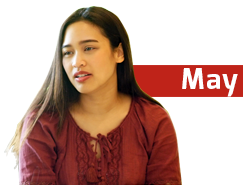 MAY : First of all, my class teacher will always guide me about graduate school. I can consult with my teacher not only about studying, but also the matter of life and problems. Moreover, this school also has a part-time job and job hunting support, so I think it will be very useful for me.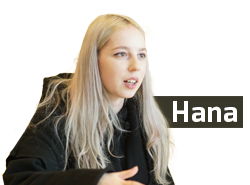 HANA : That's right. Every teacher is so friendly. I also made a Japanese boyfriend and also a lot of friends. (Lol)
4. What do you do during your free time? Are there any troubles you face?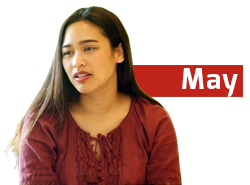 MAY : I have classes in the morning on weekdays and after that I have a part-time job in the afternoon. When I have my free time, I will go to places that I never been before, or study at a cafe, or go to a restaurant with my friends, or travel to some of the places in Japan. Regarding the Japanese language, since this is the 20th time I visited Japan, so there is no much trouble for me to understand the language.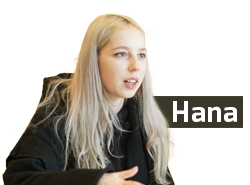 HANA : I will take a walk around Shinjuku and Omotesando to see the fashion. Even though I do not buy anything, I am happy by just looking at the items displayed at stores. Since there are uncountable words of Japanese, I face some difficulty on my Japanese language as there are many Japanese words which I misunderstand and not sure how to use sometimes, sometimes I cannot understand what the others said to me. It isn't easy to study a language for me. 
5. Can you tell me your future plans after graduating from ISI Japanese Language School?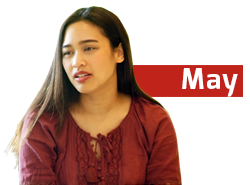 MAY : I've taken the admission exam last month. If I passed the exam I will continue further my study at graduate school from April 2019.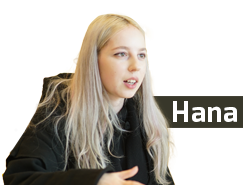 HANA : After graduation, I am planning to enter a fashion-related vocational school. In the future I would like to become a hairdresser or make-up artist in Japan.
6. Finally, please give a message to those who are planning to study abroad in Japan.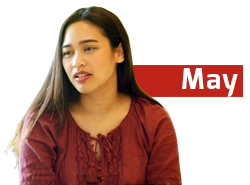 MAY : If you want to master Japanese efficiently, the best way is to study in Japan. By studying Japanese while using it in your daily life, you should can improve your Japanese language efficiently.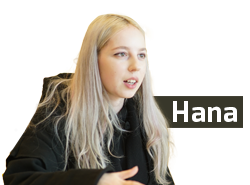 HANA : The world will change when you start the first step! First of all, give it a try!
Recommend