Try "Hato Bus" for Sightseeing in Tokyo and surroundings. Useful Information for First-Time Riders.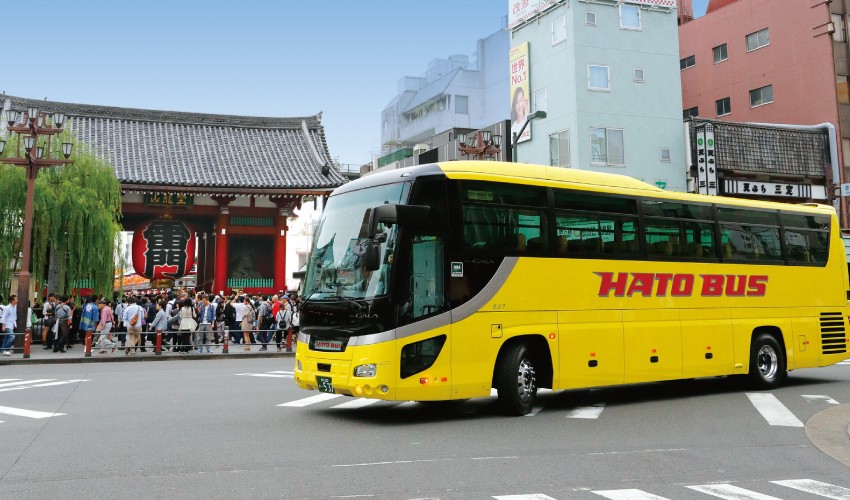 What are the things that you worry about when traveling overseas?
Wondering how to get yourself to various tourist spots in Japan? You might struggle about the language communication problems too?
But, joining tours from Hato Bus would solve the problems mentioned above. Certified tour guides will explain in either English or Chinese during the trip. Just by riding the bus tour, you can enjoy seasons in Japan like visiting Mt. Fuji, playing with snow etc. You are free to bring your favorite food into the bus for your better experience.
In this article, we are going to introduce 2 of the most recommended tours from Hato Bus.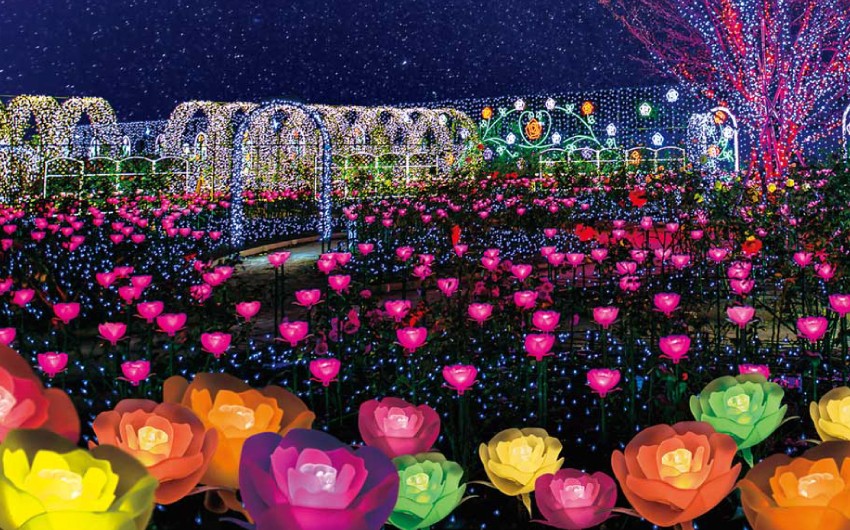 Both shopping and illuminations included in one course

There are many shopping areas in Tokyo, but shopping lovers will definitely want to visit Sano Premium Outlets. About 180 domestic and foreign brands including fashion,
shoes, interior, children's goods, cosmetics, general goods, and so on, can be found here. There is also a clothing repair corner, so if you have extra time, you can adjust items to your size immediately. You can also benefit of comfortable services such as a food court, free Wi-Fi service, a first aid room etc., and you will have a lot of free time for shopping.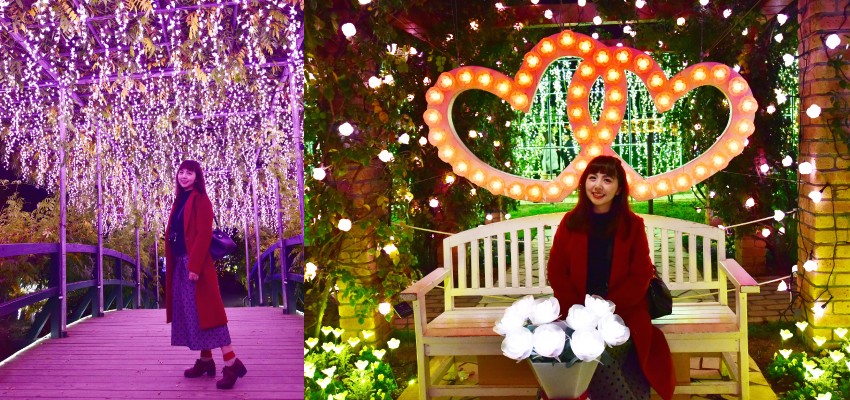 Also, during the night time at "Flower Park," is famous for wisteria trellises, an illumination event is held, giving off a completely different feeling from daytime. The illumination is certified as one of Japan's three major illuminations, as certified by the Night Scenic Sightseeing Convention Bureau. It is even chosen as the best Illumination Award in Japan. A park illuminated with about 4,500,000 brilliant spheres is another highlight. Please take lots of photos and show them to your friends!
Tour name: R355: Ashikaga Flower Park Illumination and Sano Premium Outlet

Mount Fuji & snow; a course that includes two major elements to enjoy Japanese 
winter!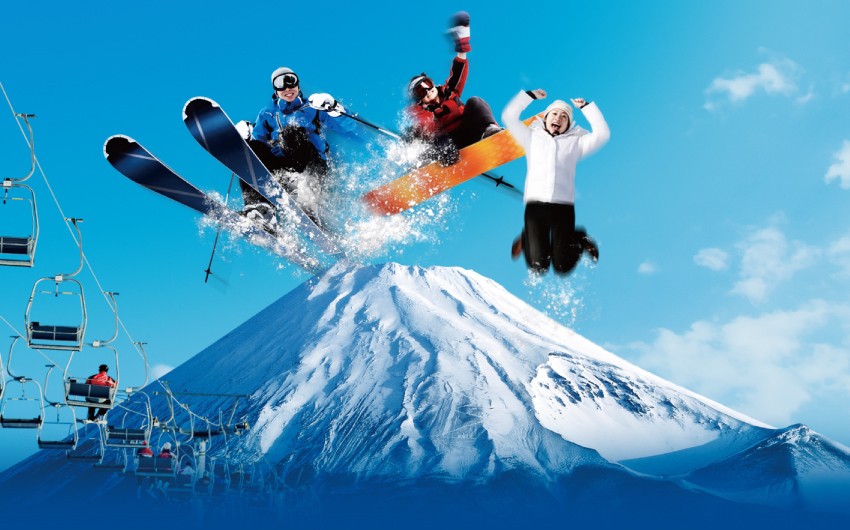 In Japan, Mt. Fuji is a very famous spot which stood out against the sky glow with the sitting sun. Even more so when it is covered by snow. This plan includes snow game at the ski resort located in the second station of Mt. Fuji. Here you can get a little taste of winter in Japan. It's a perfect spot to take photos and videos that you can share with your friends. Small children can play safely, so it's perfect for families.
Also make sure to see the illuminations at Lake Sagami. You can enjoy an experiential illumination of "playing with light," as well as the overwhelming scale of 6,000,000 brilliant spheres, making it Kanto's largest class. It was designated as one of the three major illuminations of Kanto in October 2018.
Tour name: R347 Snow Experience at Mount Fuji! & Lake Sagami IllMILLION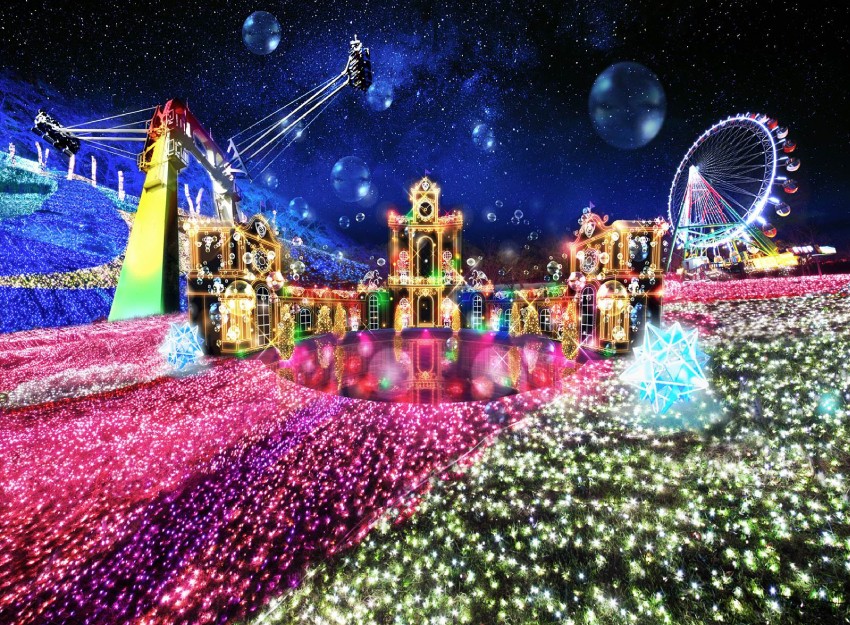 Now, on your next journey, choose Hato Bus for your trips.
If you don't understand the language, the destinations introduced in the courses above are
likely to be inconvenient as far as buying tickets and transferring on trains...In that respect,
if you take a bus tour offered by Hato Bus departing from and returning to Tokyo, once you
get on the bus, you go comfortably ride to your destination without the stress of the
language barrier. You can enjoy traveling with peace of mind, and comfort, while using your
time meaningfully. For your next trip, choose Hato Bus!!
★ Find out for more tours ~ Hato bus official website
https://www.hatobus.com/int/en/
★ Also, click here to like our Official Facebook page
https://www.facebook.com/hatobustours/
Photos provided by Hato Bus
Related article
★The yellow bus you see running all over in the city of Tokyo. What bus is that? Let's check out the charm of Hato bus!
★Winter exclusive HATO BUS tour! One-day trip to Ashikaga Flower Park Illumination & SANO PREMIUM OUTLETS
Recommend