A Japan-like souvenir in the 100-yen Daiso shop!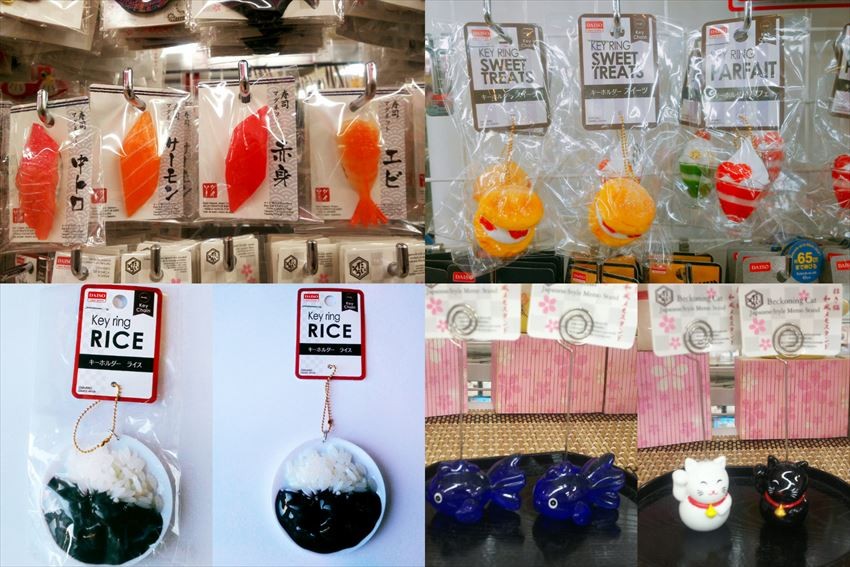 The 100 yen "The Daiso" is a shop that sells all kind of products such as kitchen cutleries, stationaries, sweets, gardening supplies, and more for only 100yen! Its goods are cheap and are of good quality, which is why it's popular not only among Japanese, but also among foreigners. From such a shop, there are many great souvenirs to be bought. This time, we will be introducing to you small and pocketable accessories and goods that works great as a souvenir for families.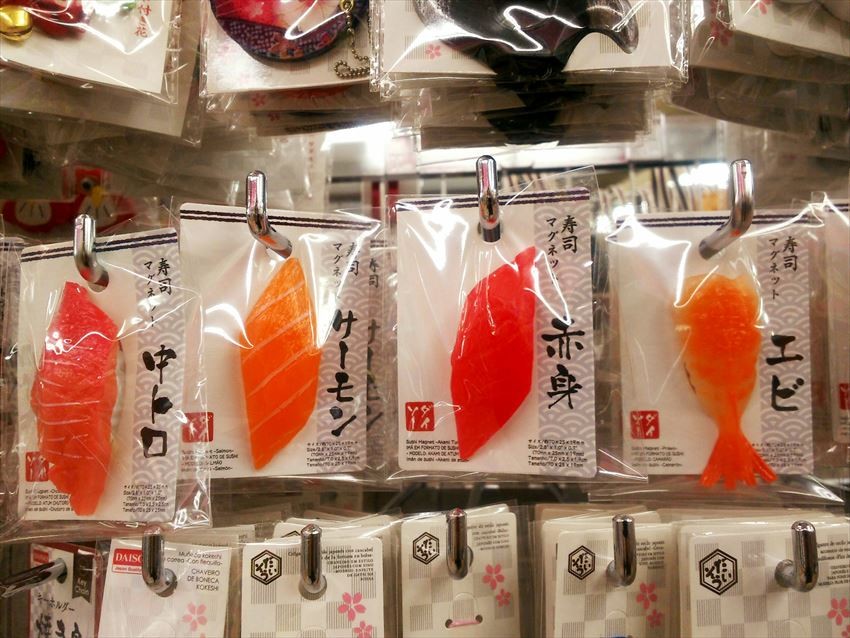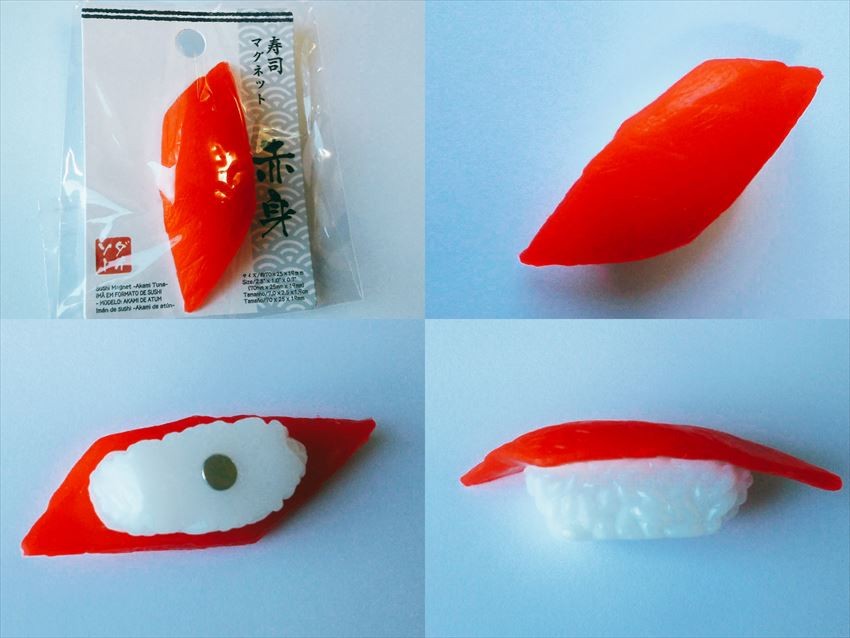 A "sushi magnet" that looks like the real thing!
It's a magnet that looks exactly like a sushi. There is a magnet attached at the bottom of the sushi, so you can stick it to a fridge or a whiteboard! The knife cuts on the sushi as well as the rice has been carefully made to look like a real sushi. Besides the lean tuna sushi, there are also salmon sushi, prawn sushi, fatty tuna sushi and other popular sushi. Why not try imagining what type of sushi magnet you want to give to your family?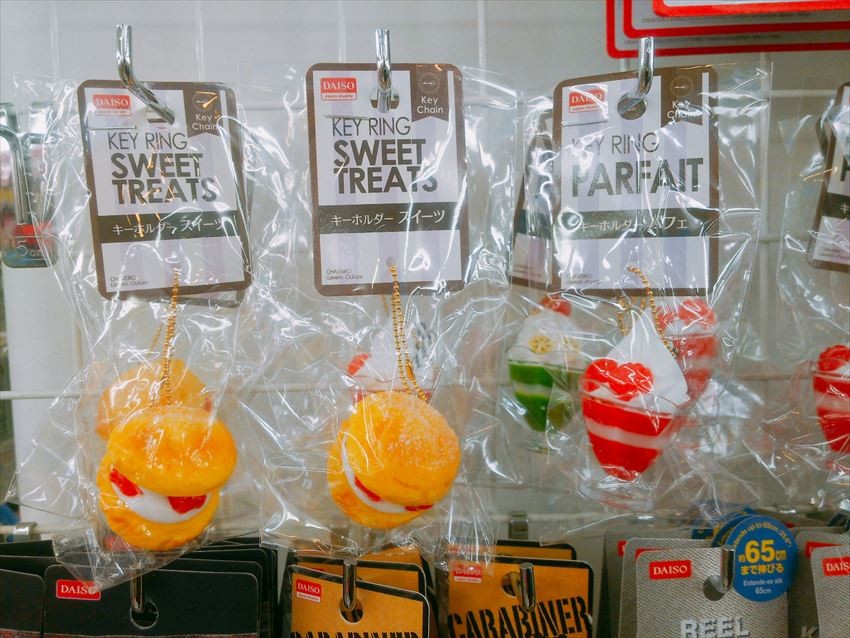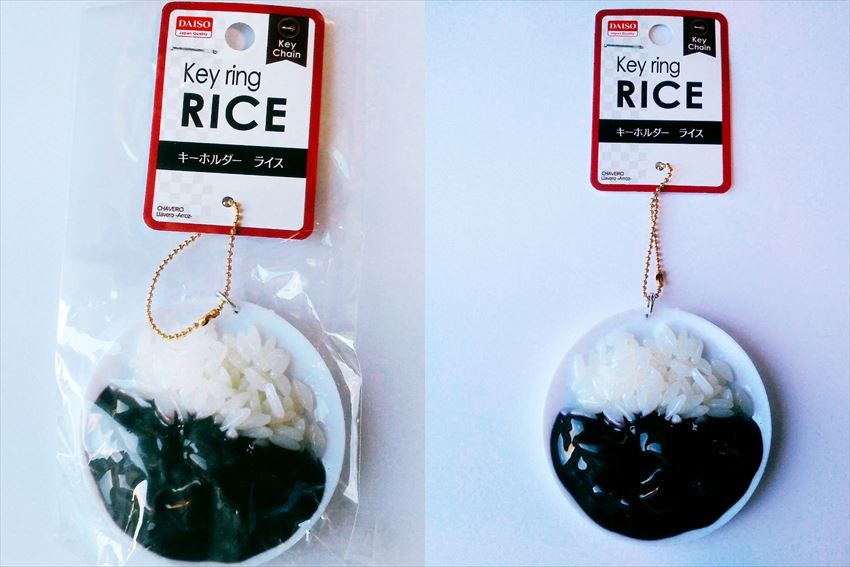 A life-like curry rice and parfait key ring!
Popular Japanese sweets and dishes made into a key ring! Especially the curry rice which has been carefully crafted in a way you can see every single grain of rice with the curry. Its size is quite big for a keyring. You can strap in on your bag, smartphone or suitcase which might turn into a great conversational topic.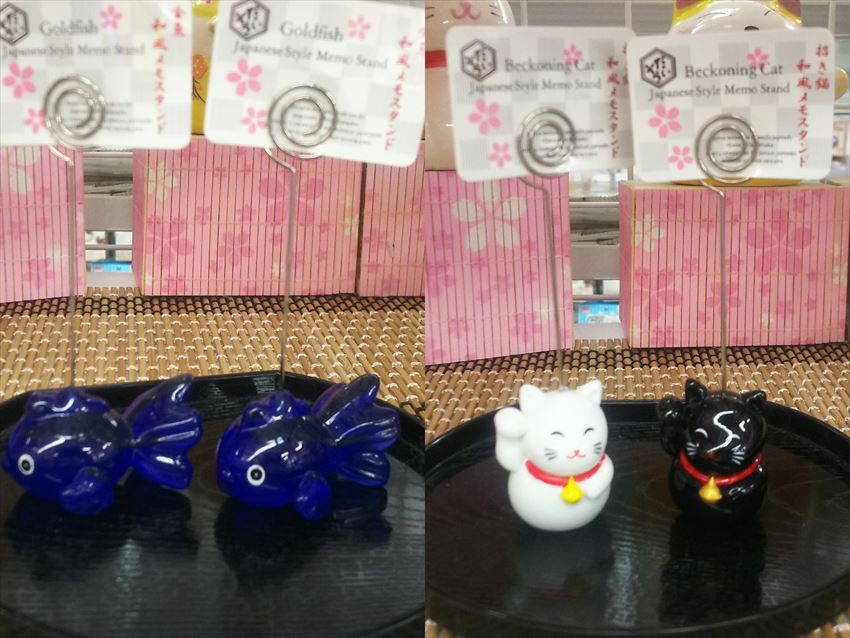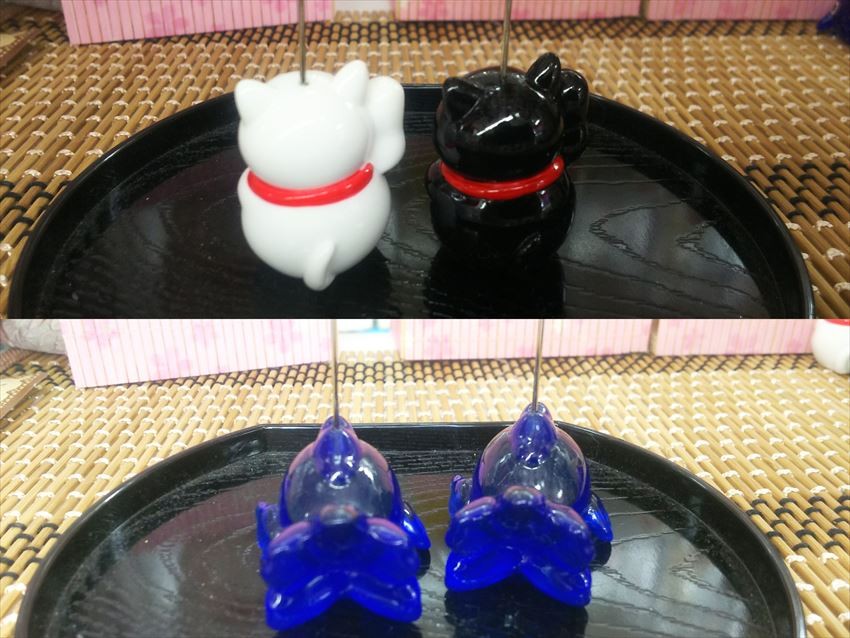 Postcard, photos and letter holders! A cool goldfish and a Maneki-neko shaped "memo stand"
A cool and cute blue goldfish and a white and black Maneki-neko inspired memo holder. If you clip the postcards or admission tickets you've gotten from your travel onto the memo holder, it will work great as a decoration. It also works well as a reminder by clipping notes or messages onto the memo stand. The memo stand is light and small, so you can fit it into your suitcase easily. It is also recommended that you present it with a postcard of a sightseeing spot of Japan.

Recommend