This is how you wear a 590yen GU light blue knit sweater!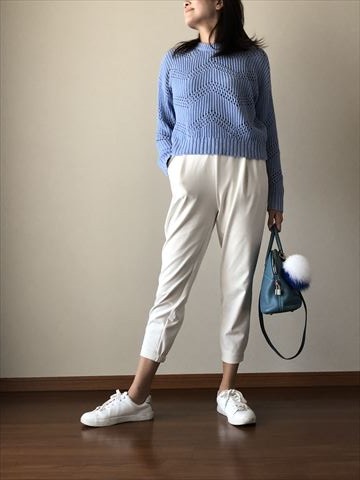 This blue crochet sweater is only 590yen! You'll definitely want to buy it right? But it is hard to match this blue with other pants, and the style is quite hard…. For those who thinks so, you've got to check out this article! And don't forget to input your idea after reading this in the comment section~

Surprisingly, it is ok to match it with different colored camisoles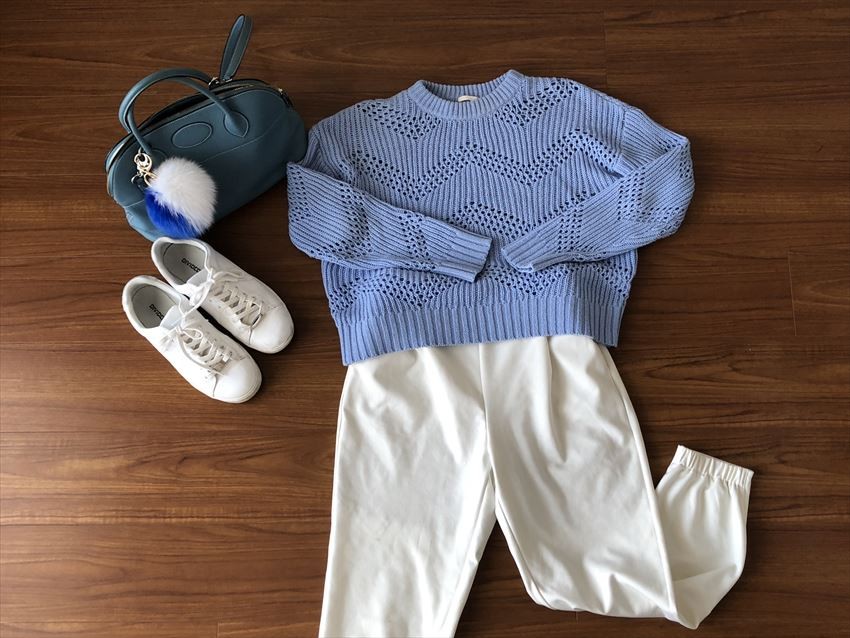 The mesh of this sweater is quite large, therefore allowing you to enjoy matching it with different colored camisoles, so you can just get a cheap in season color camisole from the GU. By the way, the white easy pants is also from GU at a price of 1490 yen. The waist area is elasticized, and the fabric is made of stretchable material which makes it easy to move in.

A coordination with the color blue as the main!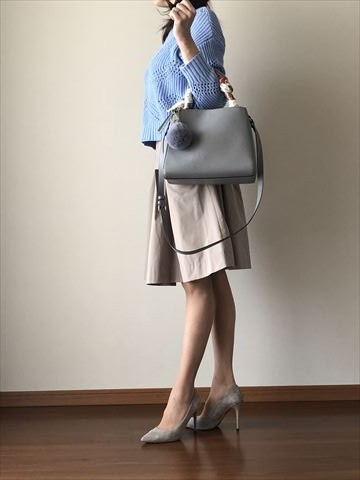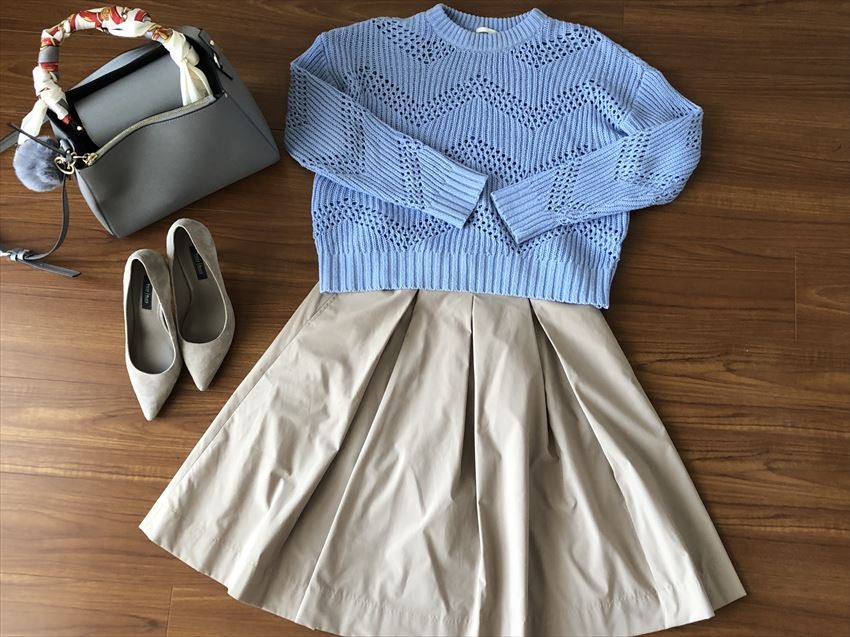 Although it seems difficult to match with blue, as long as the contrast is not too sharp, like white, beige or gray, it will match perfectly. Additionally, just by changing the pants into a skirt, you will get an elegant feel, and by adding a pair of heels, even a cheap knit sweater can look like a refined piece of clothes. This beige flare skirt is also from GU at a price of 1490yen.
How is it? I've shown you some unimaginable combination with just a 590yen clothes right!!?? On top of that, it has a luxurious feel despite it just being GU. For those who are interested in my next coordination, please leave a comment at the comment section!
Recommend