Japanese products that helps you relax
When you get tired of work and housework, a quick way to relax would be desirable right? Getting a gentle massage on your shoulder, waist, or foot and giving your tired eyes a refreshed feel. For these types of items, we recommend that you get Japan made ones. We have gathered a variety of items and would like to introduce to you our top 5 Japan-made electrical appliances that can help you get refreshed.

A massaging cushion filled with massaging balls and built-in heater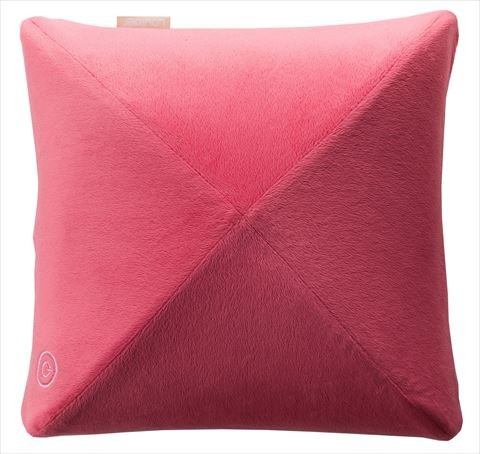 With the desired intensity, the four massaging balls will help you relax your stiff muscles. Additionally, if you turn on the heater function, you will feel warm as if you are actually receiving a real massage. The secret behind the pyramid shape is that you can get comfortable no matter which position you use. Be it a lying position or a sitting position, you can relax while enjoying that experience. It is very portable, so you can bring it with you to your workplace or travel!

Official name: Lourdes massage cushion S AX-HL148 (ルルド マッサージクッション AX-HL148)

Selling price: 8,023 yen (tax inclusive) (around RM300)

Maker name: Atex

Product number: AX-HL148

Medical equipment license number: 221AGBZX00224000

Size: Width 360 x Height 360 x Depth 145mm

Mass: Approximately 2kg

Heater settings: Maximum 50℃

Timer: 15 minutes auto shut down

Accessories: AC adapter

The Air massager which massage your entire leg from the foot to the thighs.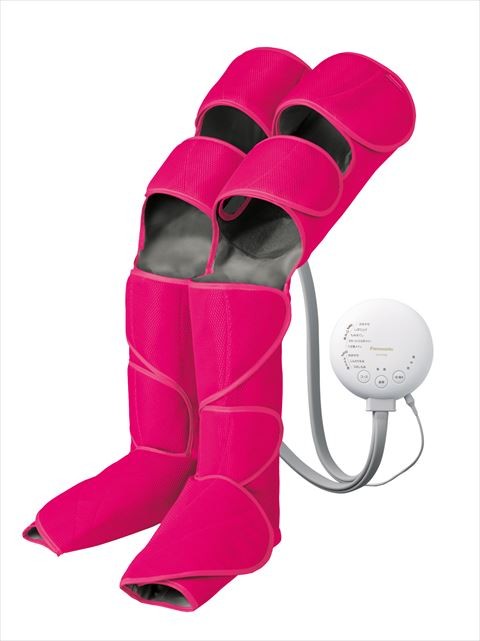 In addition to the toes and the calves, it is a machine that massages the entire leg up to the thighs. The knee massager "wrapped knee style" and the thigh massager "wrapped thigh style" can be used separately, and if you combine them, you can massage all 12 important massaging points of the leg. On top of that, the heater function and the newly invented mat specially for the foot can warm the whole leg while massaging it. This is the special feature that this massager has. It can relieve you of any stress accumulated in the legs by using massaging techniques learnt from the professionals.

Official name: Air Massager Leg Reflation EW-RA96 (エアーマッサージャー レッグリフレ EW-RA96)

Selling price: 8,023 yen (tax inclusive) (around RM300)

Maker name: Panasonic

Product number: EW-RA96

Medical equipment license number: 228AHBZX00014000

Size: Width 780 x Height 810 x Depth 300mm (leg massager)

Mass: Approximately 2390g (controller + leg massager left & right)

Air pressure: Weak: 36kPa, Medium: 44kPa, Strong: 54kPa

Heater settings (when the room temperature is 20℃): Low: 37℃, High: 40℃

Accessories: Foot pad, shin pad

A massager that massages the neck and the calves with a rotating massaging ball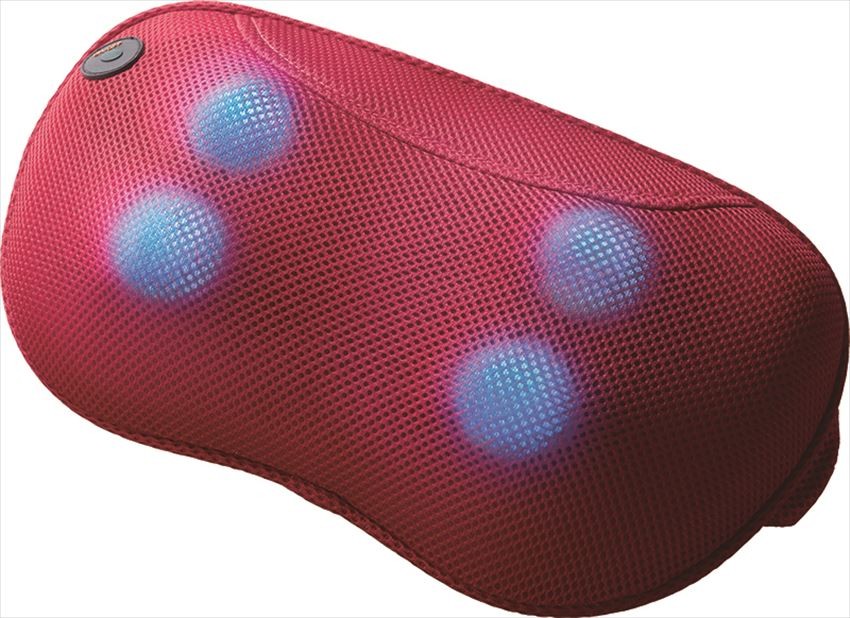 As the name suggests, it is a pillow shaped massaging cushion. There are four 3D massaging balls inside giving you a very human-like massage. There is also a built-in heater which will warm you up while massaging you. It is compact, and you can charge using the car's power supply, so you can freely carry it around you as long as your car is nearby.

Official name: DOCTORAIR 3D Massage pillow S MP-001 (deep red) (ドクターエア 3DマッサージピローS ディープレッド MP-001)

Price: 9,000 yen (tax inclusive) (about RM330)

Maker name: Dream Factory

Product number: MP-001

Medical equipment license number: 228AHBZX00006000

Size: Width 340 x Height 180 x Depth 115mm

Mass: Approximately 1.2kg

Voltage: 13W (5W if heater only)

Help your eyes to replenish moisture using steam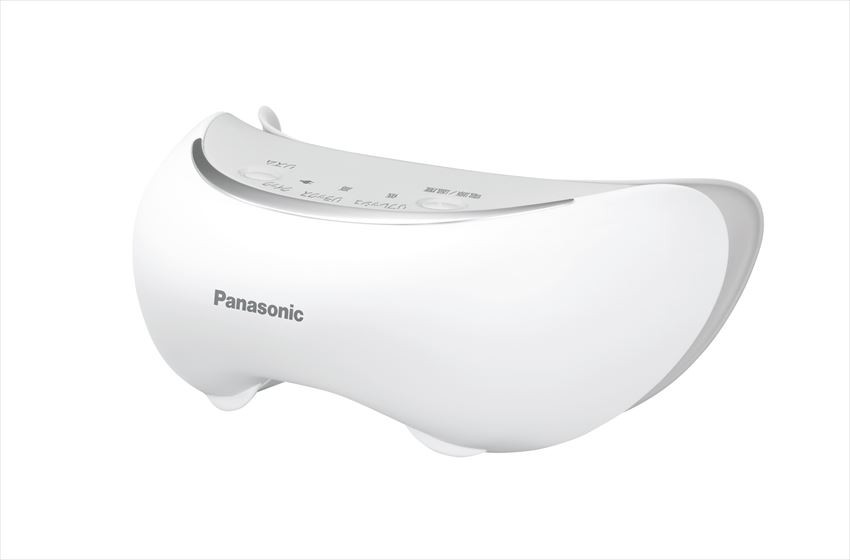 It is a face care equipment to help you remoisturize your dry eyes from long hours of desk work. While warming your eyes with its built-in heater, it focuses on remoisturizing your eyes by releasing steam. It increases the moisture level of your stratum corneum, making you feel moisturized. There are two operating mode which are high mode at 40℃ and low mode at 38℃. Besides that, you can also choose from 3 rhythms, adjusting the timing of the steam to your liking.

Official name: Eye Esthetic Steamer EH-SW66 (目もとエステ EH-SW66)

Price: Around 16,980 yen according to kakaku.com (please refer to the website for the actual price) (about RM630)

Maker name: Panasonic

Product number: EH-SW66

Size: Width 141 x Height 63 x Depth 110mm

Mass: About 195g

Operation duration: 2 times per full charge (around 12 minutes per use)

Voltage: AC 100~240V (50-60Hz)

Accessories: AC adapter, Head band

Massage chair with a built-in 2.1ch wireless speaker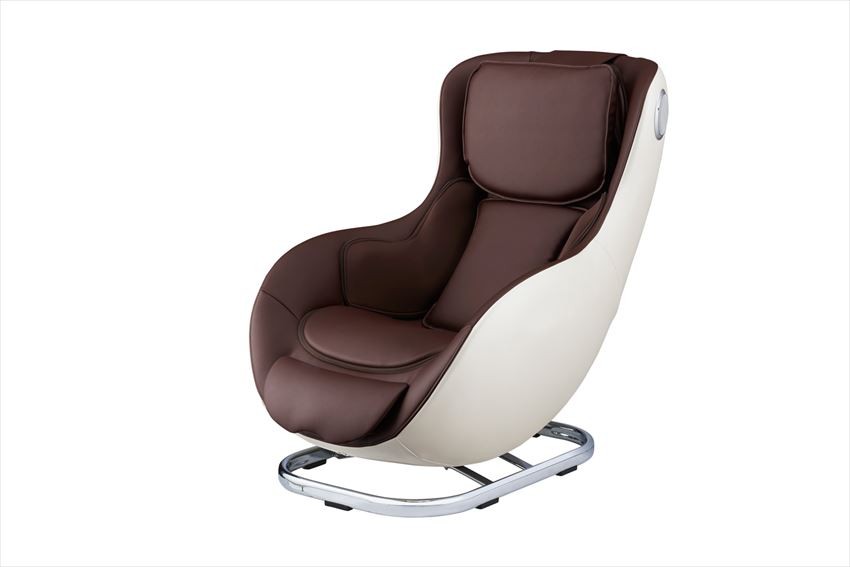 A compact massage chair with high-quality massaging qualities and a built-in speaker. It can help you relax by giving you a massage while playing your favorite songs. The massaging mechanism is split into the "neck shoulder mechanism" and "back waist mechanism". Those 2 mechanisms will also massage your pelvic area. There is a total of 3 courses prepared and each of them are around 15 minutes each.

Official name: LOWSTYLE Massage Chair AS-LS1 (ロースタイルマッサージチェア AS-LS1)

Price: About 85,320 yen according to kakaku.com (Please refer to the website for the actual price) (around RM3200)

Maker name: Fujiiryoki(フジ医療器)

Product number: AS-LS1

Medical equipment license number: 228ABBZX00148000

Size: Width 650 x Height 920 x Depth 1030mm

Mass: About 35kg

Heater: Maximum 50℃

Timer: Automatic shut down after 15 minutes

Voltage: 40W (15W if heater only)

Neck and waist massaging course: Around 30 ~ 40 minutes/session

Connection system: Bluetooth version 2.1

[Survey] Traveling to Japan
Recommend