NISSAN HERITAGE COLLECTION GARAGE (ZAMA), where you can see the 85 years history of Nissan Motor Corporation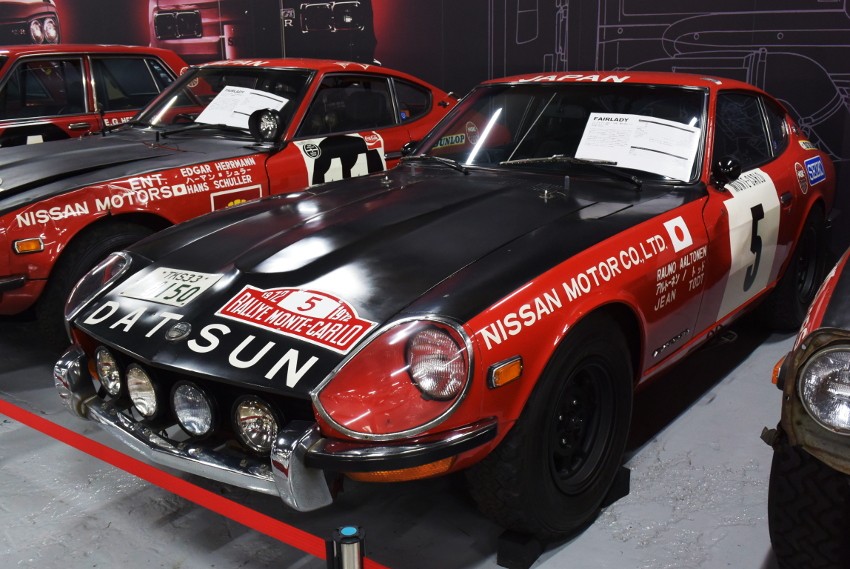 Nissan Motor is one of the leading automobile manufacturer in Japan. 85 years has passed since the company established in year 1933. The Nissan Heritage Collection in Zama office, which located in Kanagawa is the only place where you can view all the history of Nissan's car in a glance. Usual, this is the place for production of EV battery, etc. There are approximately 300 display cars available here. However, there are almost twice of the car quantities with history if the display cars and cars which under repair are included. This place is open for visit by anyone who submitted application at Nissan's homepage.

Nissan's history which began with manufacturing of popular-price car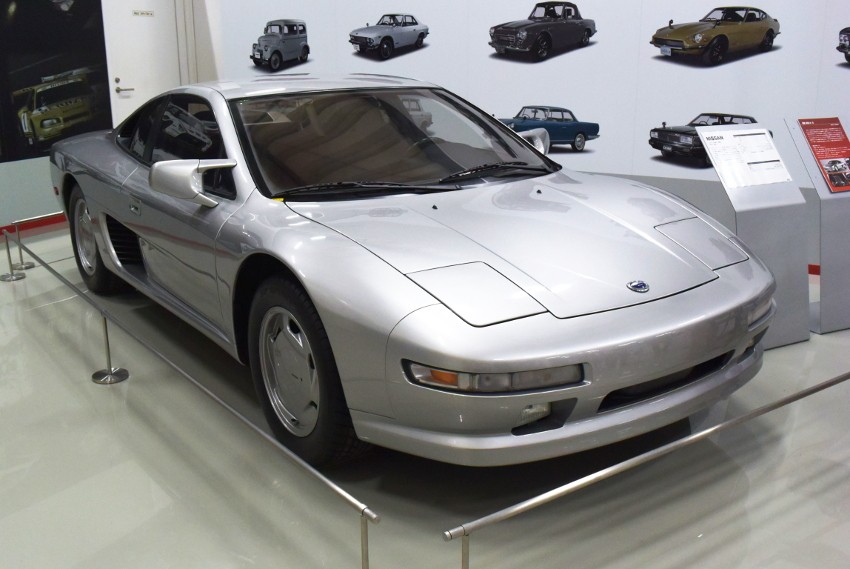 A silver super sports car, "NISSAN MID 4" is exhibited at the entrance of the collection showroom. It is a model with a sad history, as this model was designed and ready to be released for sales in market but abandoned due to some issues. The V type 6 cylinder twin turbo engine with 3 liters displacement is able to generate 330 horsepower. It was supposed to be a car which able to boast up to maximum speed of 300 km/hr with the design to fully reduce the air resistance.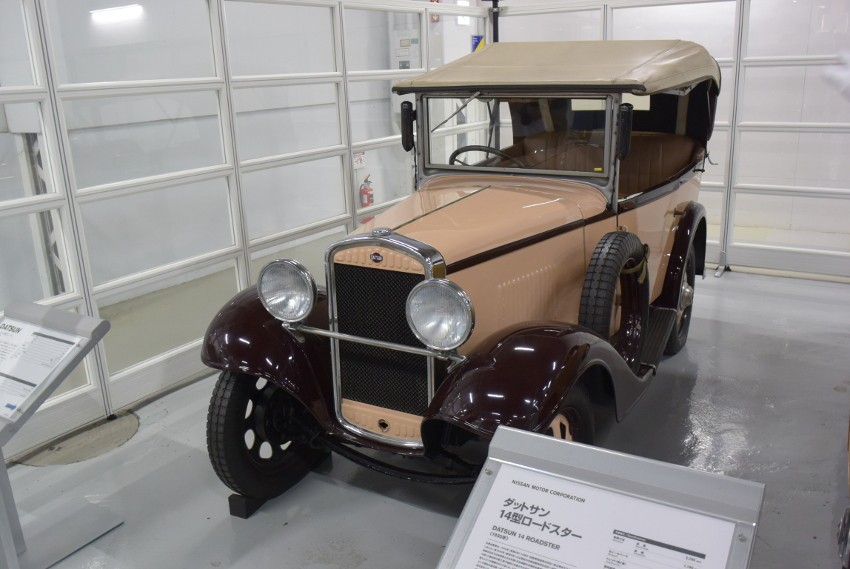 Once you entered into the collection showroom, you will find a display classic car. It is Nissan's first commercial car, "Datsun model 12" which was released in 1933. During that time, a license of a car with 750cc or lower displacement can be gotten easily by just submit application to the government office. Nissan's objective during that point in time was aiming to create a world where everyone in the world could drive a car.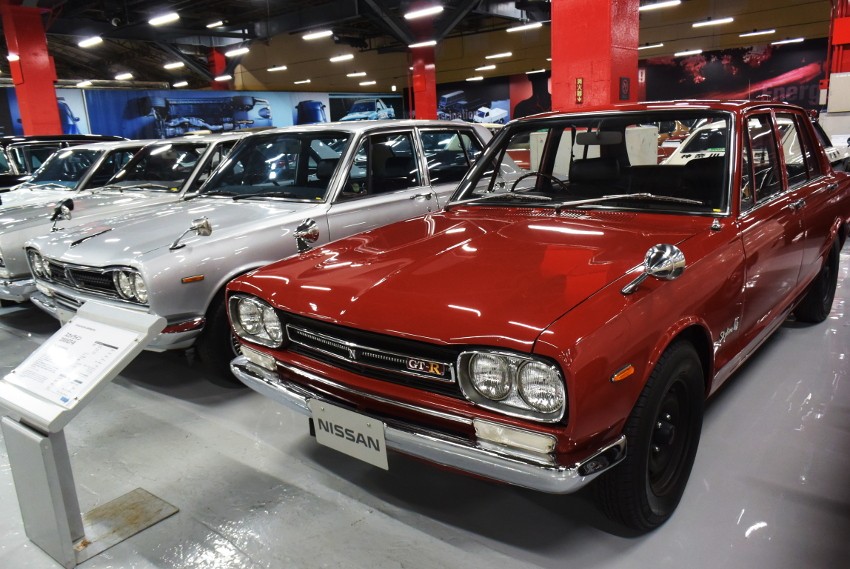 However it is impossible to introduce all the historical model at here since there are nearly 300 display cars here. You can see all the famous models in once such as "Bluebird" that triggered Nissan's advancement to the world, "Skyline GT-R", a legendary model of Nissan which achieve impressive success in the late 1960s, a high-performance sports car for the public, "Fairlady Z" etc.
To sit in and experience the historical car
The Nissan car models are not only limited to commercial car. Nissan was used to be the most aggressive motor sports car manufacturer in Japan. In 1958 when the Japanese car was still a minor existence in the world, "Datsun Fuji", the first "Bluebird" which was equipped with safety functions was participated at Australian one round rally, and it won the championship even though it was the first race of the said model.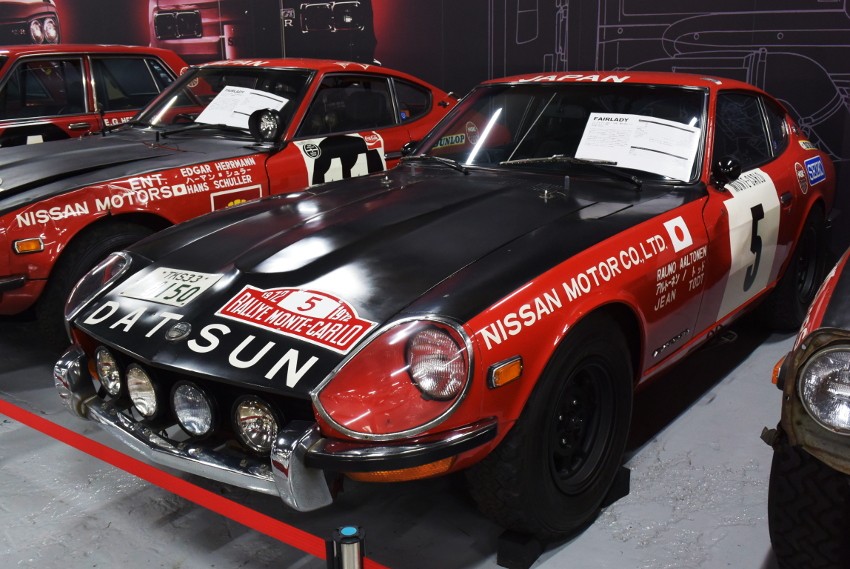 With the championship as the triggered point, they have won several World Rally Championship from the 1960s to the 1970s. Especially, it has won 7 times in Safari Rally which is the harsh rally in Africa. Until today, this is still the record of the most victorious of the same model brand. Fairlady Z and "Violet GT", etc which were driven in the safari rally and "Violet GT" are displayed at here too. Of course, the racing cars such as "R390" which challenged and achieve a good result at the circuit race "Le Mans 24 hour race" are all displayed at this place.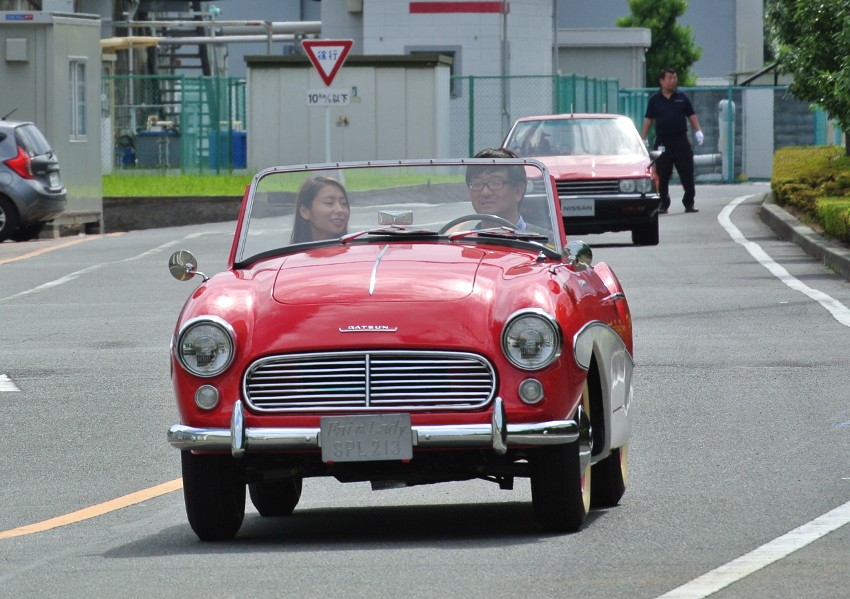 Well, the fun of Nissan Heritage Collection is not only limited to car viewing. Instead, you can actually get to drive these old and precious car. On the day of the interview, I managed to get to drive the convertible car 'Datsun Fairlady' which was released in the United States in 1960. The running performance is as smooth as I cannot image that the car was released 58 years ago. It is so amazing to feel the wind when sitting in this convertible car while enjoying the breeze. For those who are car fans, please drop by at Nissan Heritage Collection when you traveling in Japan!
Information:
Spot name: Nissan Heritage Collection

Address: Zama Office (entrance at main gate at 2nd district), Nissan Motor Co., Ltd
2-10-1, Hironodai, Zama-shi, Kanagawa Prefecture 252-8502

Access: 

Take a Kanagawa Center bus (Direction towards "Nissan" "Aibutendai Front Station" "Odakyu Sagamihara Station") from Minami Rinkan Station (Odakyu Enoshima line), get off at "Hibarigaoka 1-chome", and take approximately 7 minutes' walk.



Or take a Sotetsy bus(direction towards Minami Rinkan Station) from Sotetsu main line Sagamino station, get off at "Hibarigaoka 1 chome (or Kouki Iriguchi)", and take approximately 7 minutes' walk.
[Survey] Traveling to Japan
Recommend