Girlish coordination with everything from GU that cost only 10,000 yen!?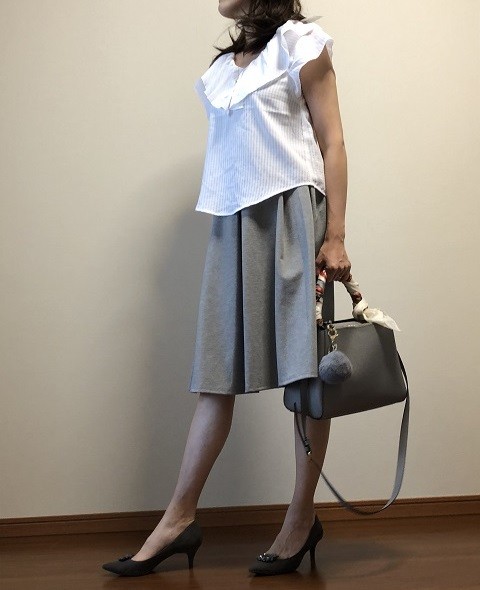 Want to have a piece of clothes that you can dress girlish, mannish or chic according to your mood? GU is what you need for this. Even with the same pair of shoes or bag, you can have a totally different impression. Well, this time it will be about "girlish" coordination. Let's explore together! 
A coordination with a romantic fluffy skirt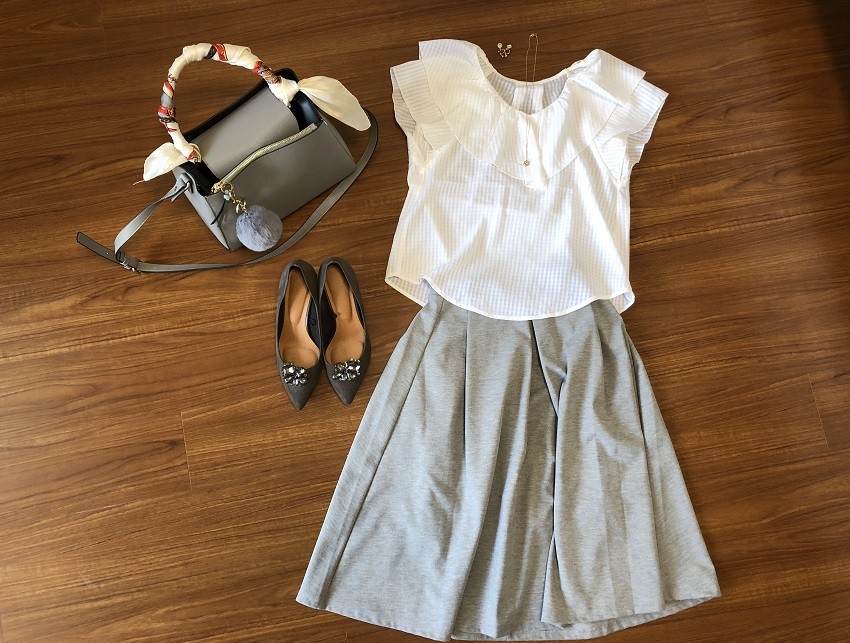 White sheer check frill blouse 990 yen

Grey easy punch skirt 1490 yen

Brown pointed pumps 1990 yen

ZARA bag 3490 yen
The white sheer check frill blouse with a hidden check pattern is cute and is this year's fashionable design. With frill, it is just a trendy design, so let's buy it from GU for the one-season use. Attach a charm to the pumps to show your own sense! And attach a scarf or charm to your bag for decoration. 
Don't forget a girlish style even for outdoor events!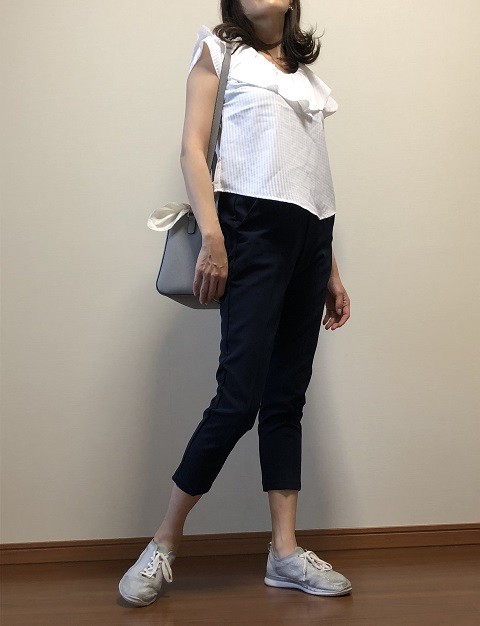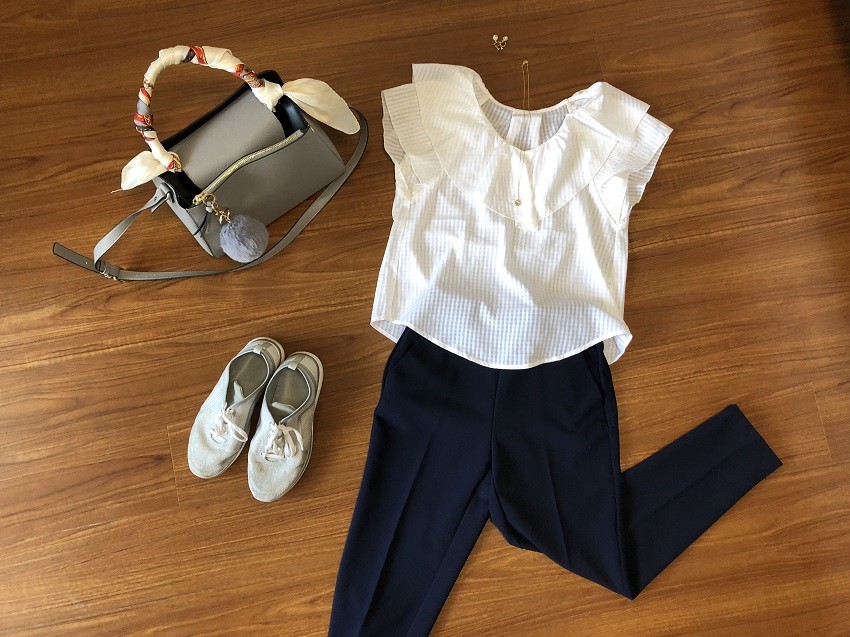 Want to have a girlish impression but must join an outdoor event…? Even at such time, the frill can play an active part! It can create a bright and cute look. This time, we match it with a deep blue pant with clear pattern (990 yen). Match it with a pair of delicate sneakers, then, you can go for your outings with a girlish feeling! By the way, we pair it with ZARA casual shoes (3990 yen). 
So, how about it? The image changes completely, right? Furthermore, even these are from GU, they are with exclusive feeling. Well, for those who are interested in the next coordination, please comment and tell us! 

Recommend