Does it exist in your country? The idea of "Factory Night scenery is an art!"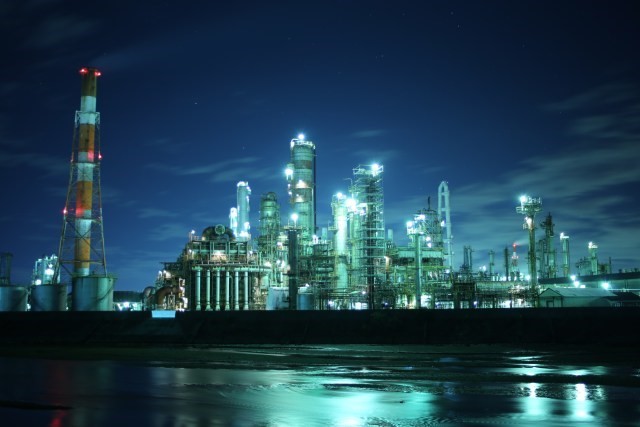 Look, look, look!! This is a photograph of the night view of Yokkaichi factory which taken by me, with my experience which own SLR camera for one and half year. Yes, this is the area around the Yokkaichi industrial area of which for those who owned SLR camera will never want to miss. It is strange to tell this but I was really proud and felt that I'm so amazing to have taken this wonderful photo. However, if you try to search on internet for the setting and try to take the picture with the tripod...
See!!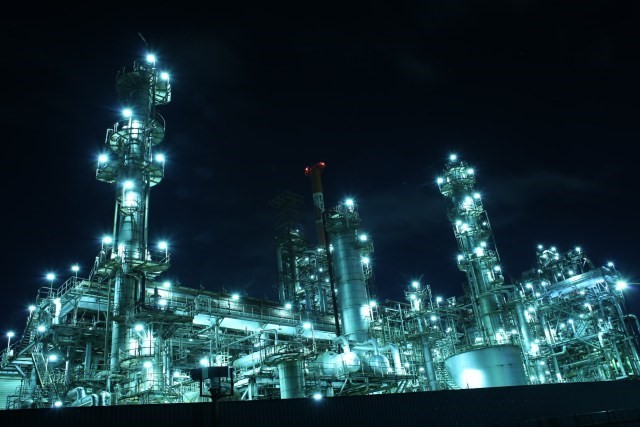 You can also photoshoot such a nice picture! In fact, the photo taken is much more beautiful than view night scenery by eyes. Don't you feel like want to take a picture also? Honestly I am addicted to it. ♡
Yes, there are a lot of photogenic places in Mie prefecture!! There are a lot of nature, plenty of beautiful stars, and a lot beautiful night view in Mie Prefecture! If you own a camera, definitely you will feel want to go out to take picture day and night, which may cause you lack of sleep.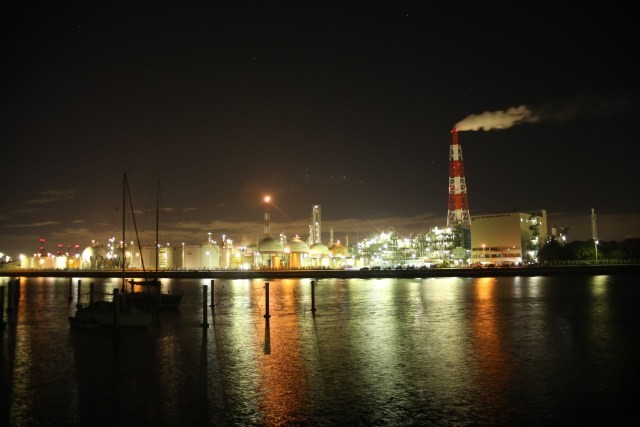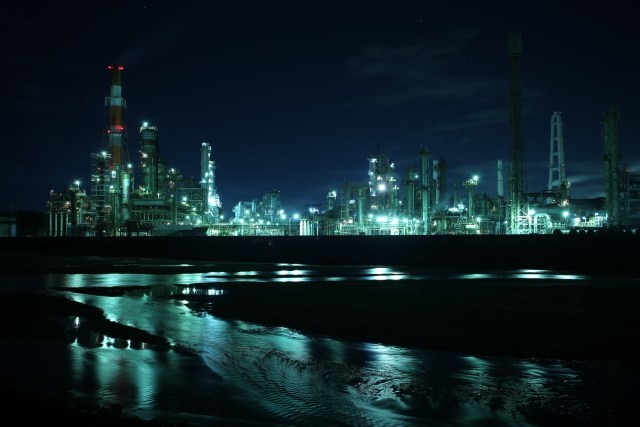 nanachiro
nanachiro。An official reporter from OTONAMIE. She was born and brought up in Mie Prefecture, and aged 30 years old now. Her hobby is outing, taking picture, and visiting around the post offices. She always carry the camera while hanging around, and she will for sure stop by when she finds any beautiful landscape. Besides, she also loves to eat, always go to the wet market. She is a high curiosity, energetic and shining lady whose specialties are photograph (landscape, parent-child picture, couple photo, etc.), Post office tour (money saving to collect the local special stamp).
*This website is equipped with Google Translate feature.
Recommend