Popular with its cute design! Do you know what kind of car is Daihatsu "MOVE CANBUS"?!
K-car is Japan's proprietary mini car, which equipped with a small engine of less than 660 cc displacement. There are various types of models from the ordinary hatchback body to wagon cars, SUV, open cars, etc. Among the models, Daihatsu "MOVE CANBUS" has gained most attention due to its cute design. MOVE was originally a popular product that gained user support with its high practicality, however the popularity is even getting higher when the variation model, CANBUS is released in autumn 2016. The sales volume of the CANBUS is even higher than the conventional MOVE. Let's check out together the secret of its popularity.
Car Style like a small bus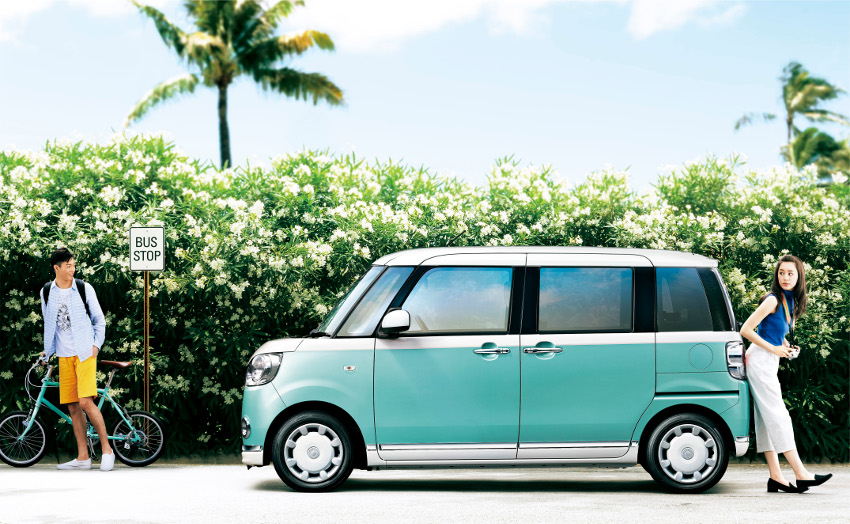 The car's name, MOVE CANBUS is a combined word of CAN and BUS. The word defined with many meaning such as convenient transporter in daily life, resort express for entertainment on holiday and stylish minibus which could allow you to enjoy various things. The window glass of top of the car is surrounded by the upper part of the square body, and besides it is designed to have the rooftop shape on it. The paint of the whole body comes with two tone color, with different tone colors on the top and bottom of the car body.
This decoration was once done in the historic popular car, "Kleinbus (meaning mini bus in English)" which was sold by German Volkswagen from 1950 to 1967 and gained the popularity throughout the world. Today, MOVE CANBUS has brought back the charm to present era. Although the shape of the car body is a modern concept that drastically reduces air resistance by computer analysis, the image is very classic and makes car looked nostalgic.
A design that also can be used as ornament in your garage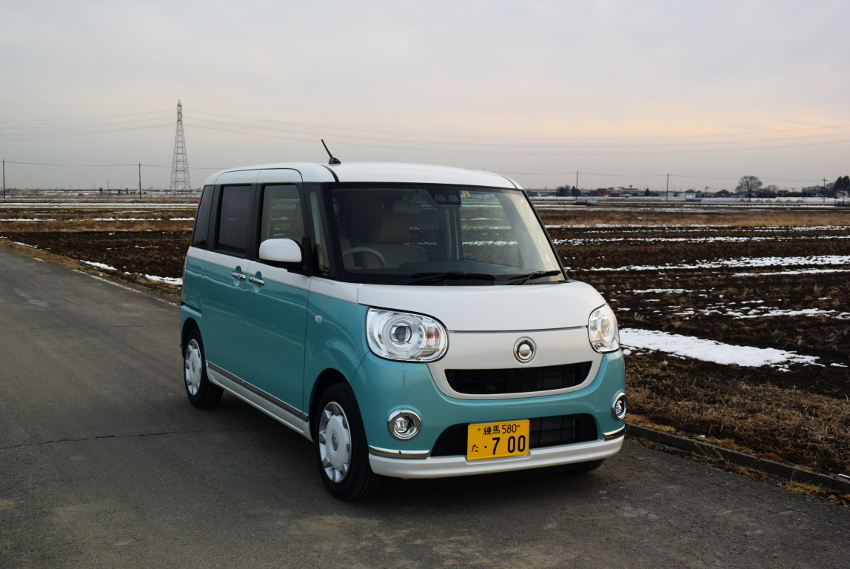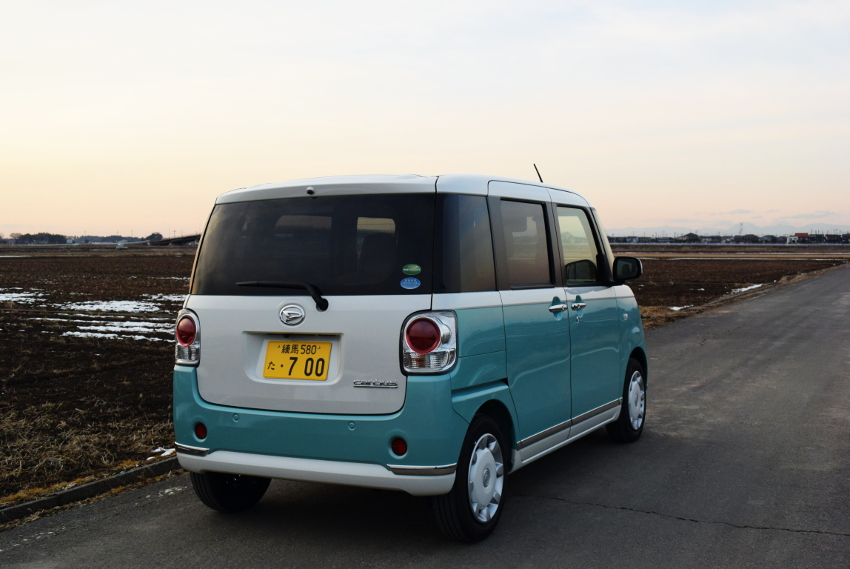 Mini-cars are also a popular vehicle in Japan especially at outskirt area. Since the outskirt area are lack of public transportation, cars are necessities for the residents. It is a common thing for everyone to own a car for daily life, instead of 1 car for each family. As such, many of these residents will prefer the mini vehicles with low maintenance costs such as taxes and premium insurance. However, in the case of MOVE CANBUS, it is popular not only in outskirt areas but also in town areas. Since it is design reminiscent of the antique, the house will be looked cute if you parked it in the garage of your house.

A small car, but with a spacious space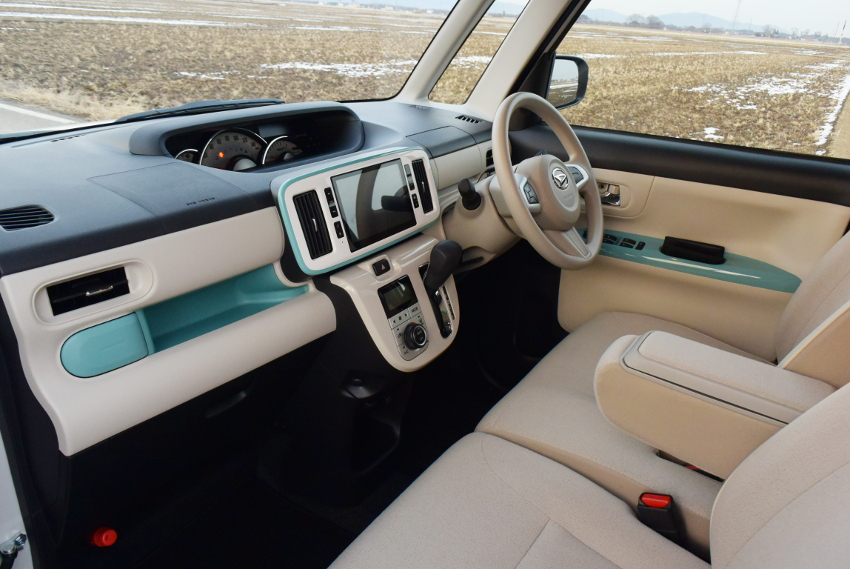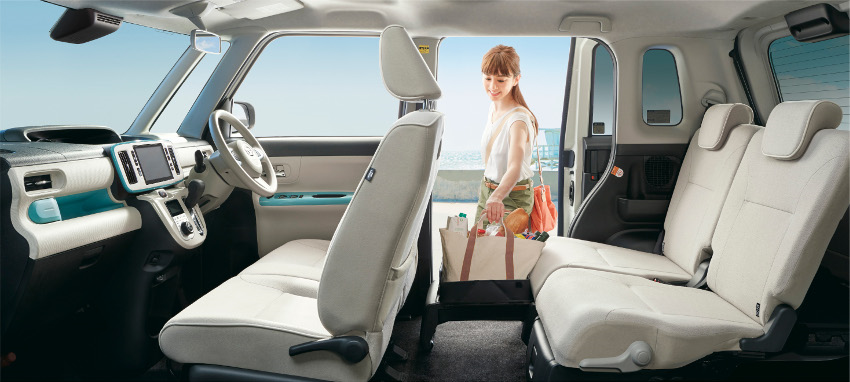 However, cars cannot be sold well with only its cuteness. MOVE CANBUS is made to provide convenient as much as it can. When you get into the car, you will feel unbelievable to see the spacious interior space which is in a small car body of 3,395 mm in total length and 1,475 mm in full width. The rear seats have a front-back slider mechanism, where you can make a large living space when you don't have much luggage and widen the luggage space freely when it is necessary. You may ask, "How if we wish to have 4 passengers with comfortable space but at the same time have many luggage?". The answer: No problem. For that situation, a roof carrier is also available for loading luggage on the rooftop of car.
The engine output is only 52 horsepower, but there is no shortage to run the highway at 100 km/hr. I have tried to drive 400 km for this journey, but the fuel economy is 22.6 km/L which is economically excellent. Do you want to try to take a drive with such a cute car, MOVE CANBUS? 
Recommend